Jamie Fink is an interior designer whose style is equal parts clean, colorful, global and cozy. She is a mother of five, including 3 children adopted from Ethiopia and currently lives in Wisconsin with her family. The transformation of her family's home has been featured on HGTV's House Hunters, Family Circle Magazine, Apartment Therapy and Design Sponge, among other publications.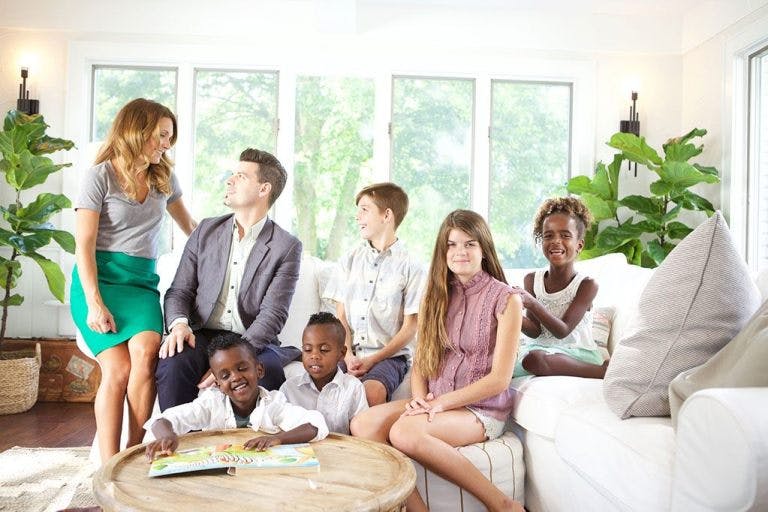 Eclectic Style For Renovated Home
After purchasing a home built in 1968 Jamie Fink and her family began the process of renovating their new home. They worked together with HGTV to document the journey.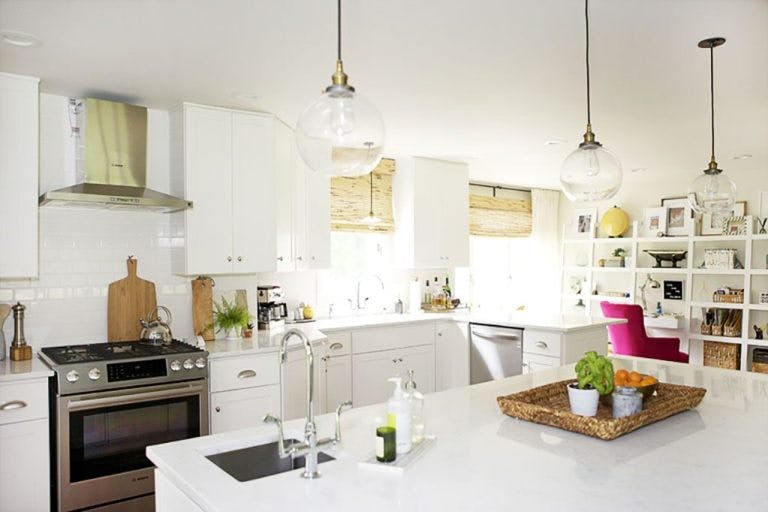 They did most of the work themselves and turned the home from dated dark wood and wall-to-wall carpet to a bright open space with hardwood floors. When it came to picking out the colors and natural elements for their home, Jamie blended the spaces together with a cohesive flow.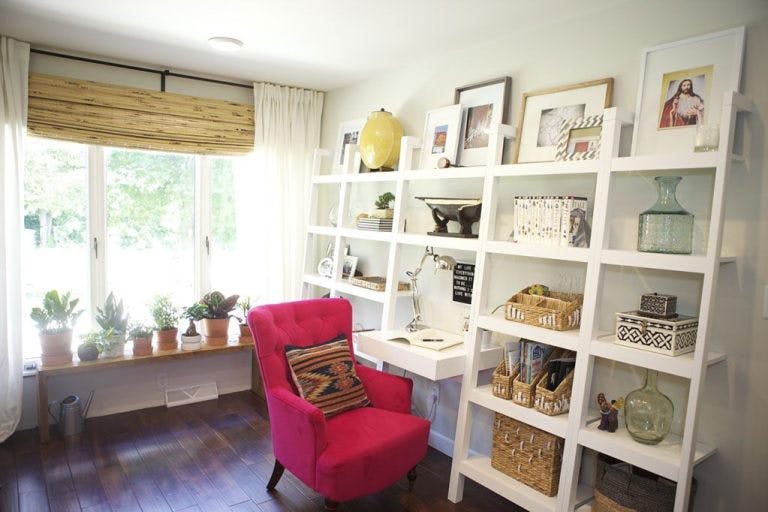 Opening Up The Space
After purchasing the home the family knew they wanted open space to be able to interact with one another more freely. Walls were torn down to expand the size of the kitchen and connect the dining and office area.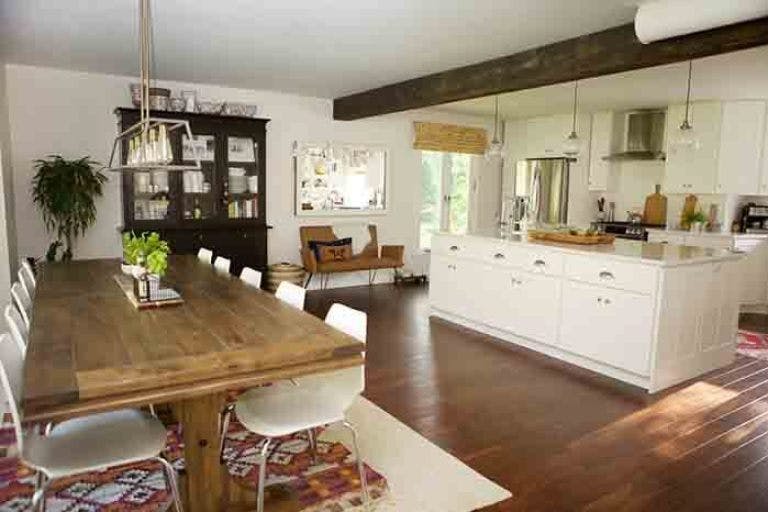 Windows Get a Dose of Texture
Jamie used Blinds.com Woven Wood Shades in Antigua Natural to give the windows a high texture look that would pop against white walls and cabinets.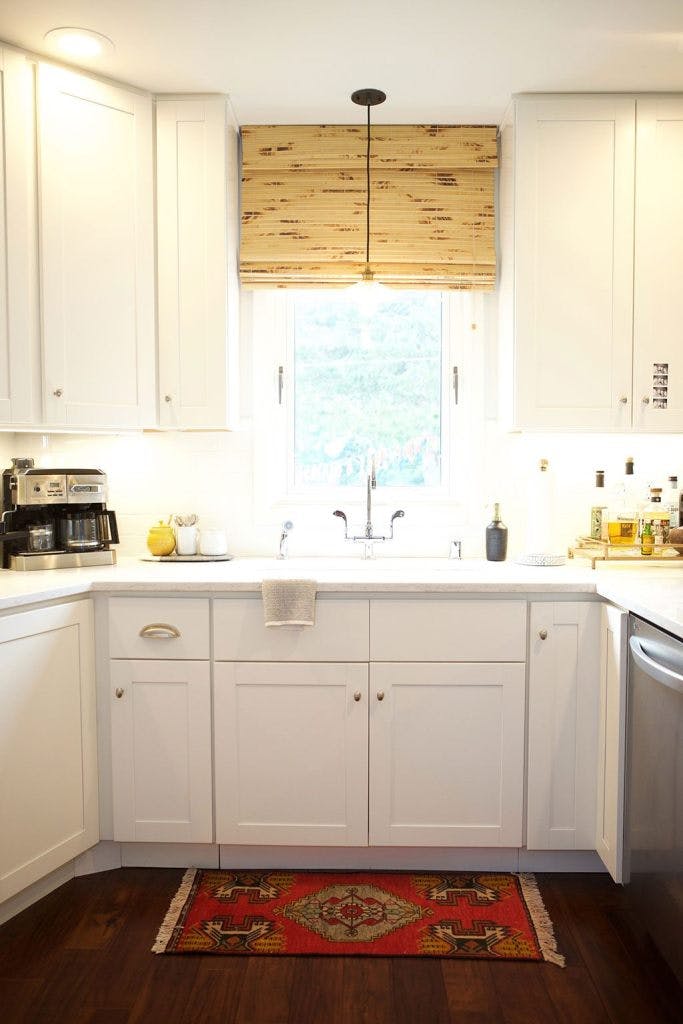 A part of the design inspiration came from travels to Ethiopia where her three adopted children are from. The bold patterns and pops of color are mixed in with the modern and vintage influences creating an eclectic mix repeated throughout her home.
Jamie Says:
I like it to feel organic. And I want it to be personal and reflect our family.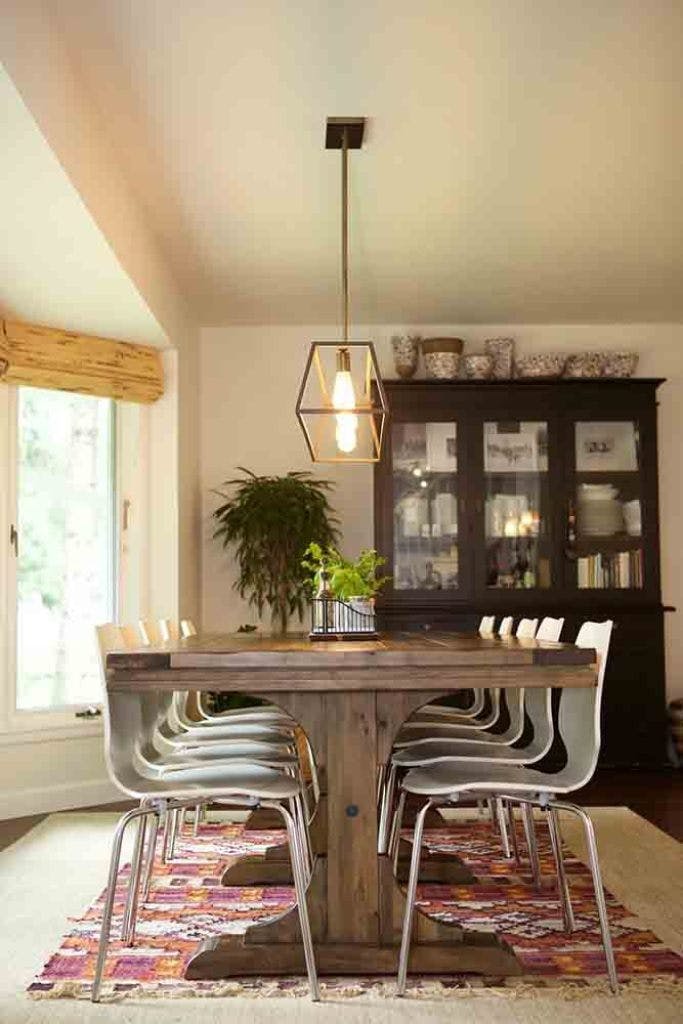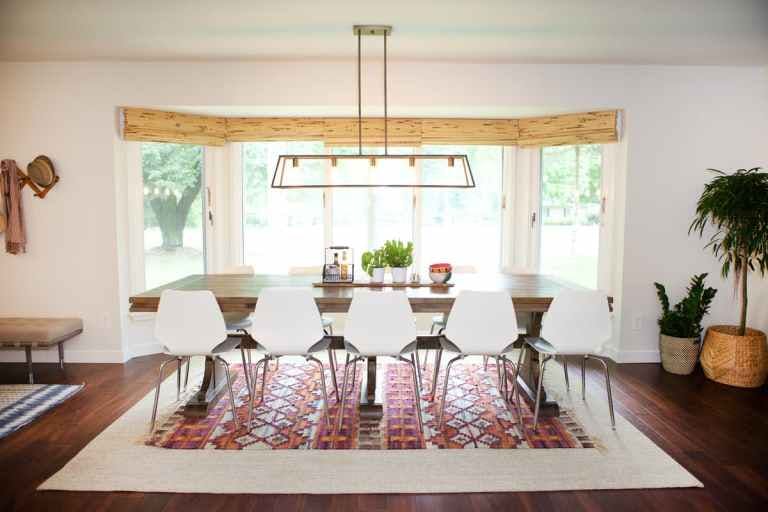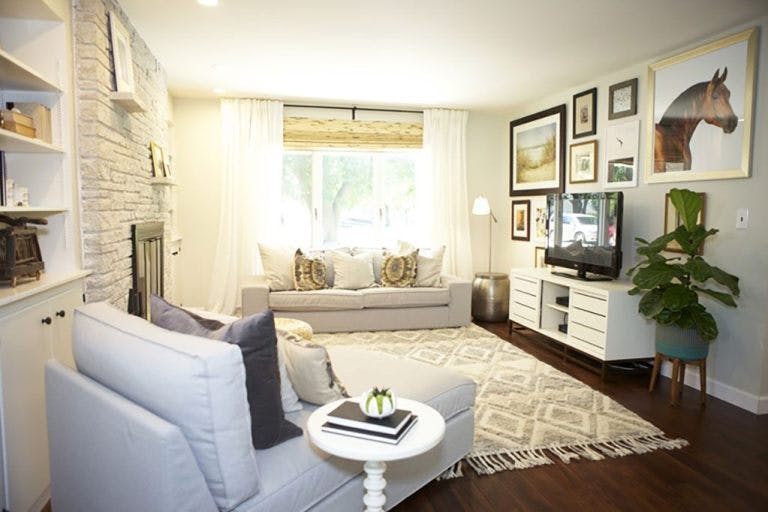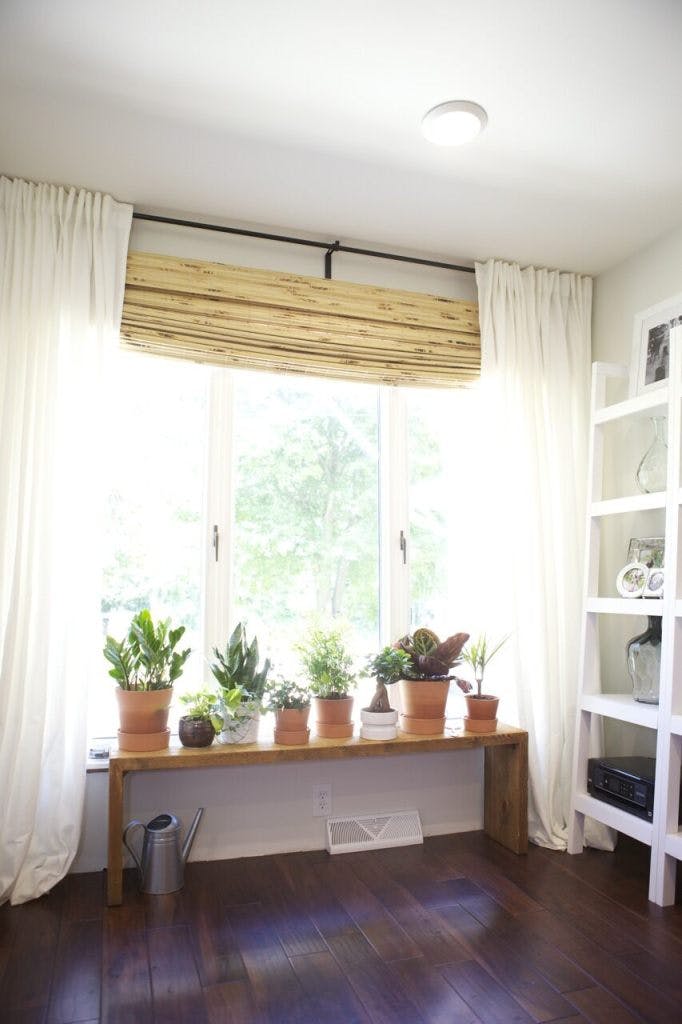 Get The Look!
Jamie Fink used Blinds.com Woven Wood Shades in Antigua Natural.
Read more about Jamie Fink's home renovation on Design Sponge and Apartment Therapy, or for more on their HGTV appearance.