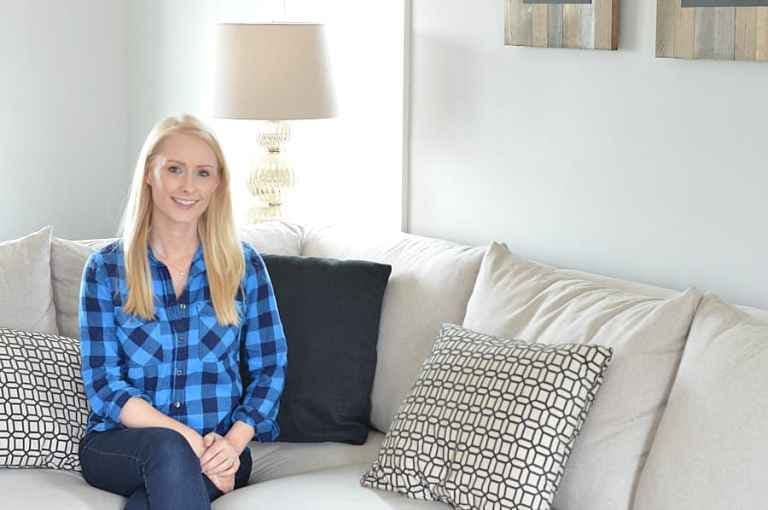 When life gives you outdated spaces, update them and create something fabulous! That is exactly what blogger Jenna did when she and her family moved into a 1970's colonial. It was a blank canvas just waiting to be restored and reworked.
Jenna is tackling the large home one room at a time and then revealing the finished product on her blog! Her most recent project was the living room, which turned out fresh and inviting.
Natural, Family Friendly Living Room:
Jenna's living room was designed to be the go-to room where the family could spend time relaxing, playing, watching TV, or spending time with one another. She set out to maintain a neutral palette and throw in a few pops of color.
She says:
This living room is currently the only room with a couch and TV. We are hoping to remodel the basement in the fall and add a den off the kitchen at some point in the future. But for now, this is it. Living room. Family Room. Play Room (behind the couch is the designated play area!).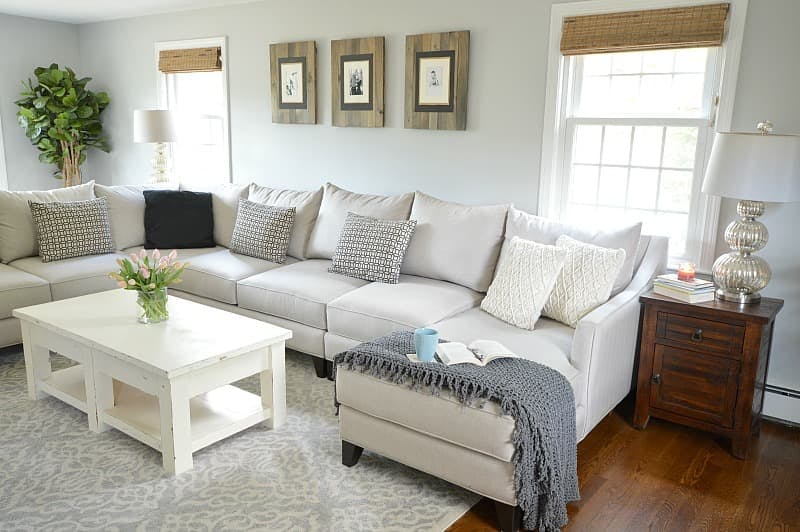 She says:
We painted the walls Stonington Gray and accented with crisp white trim. The backs of the built-ins are accentuated with a dark gray paint, similar in color to the recently painted gray sideboard.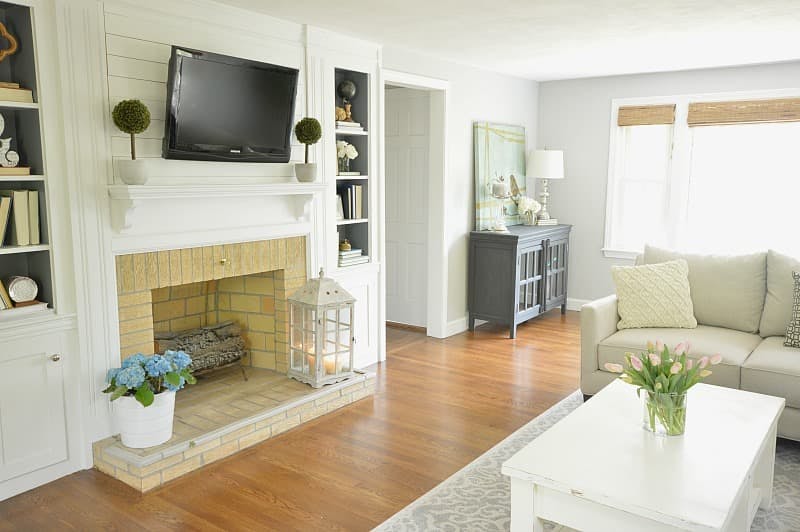 Jenna chose our Blinds.com Cordless Woven Wood Shades in Sarasota Camel to use as her window treatments. Theses shades have a natural and woven look that add a nice touch of texture and warmth to her family room.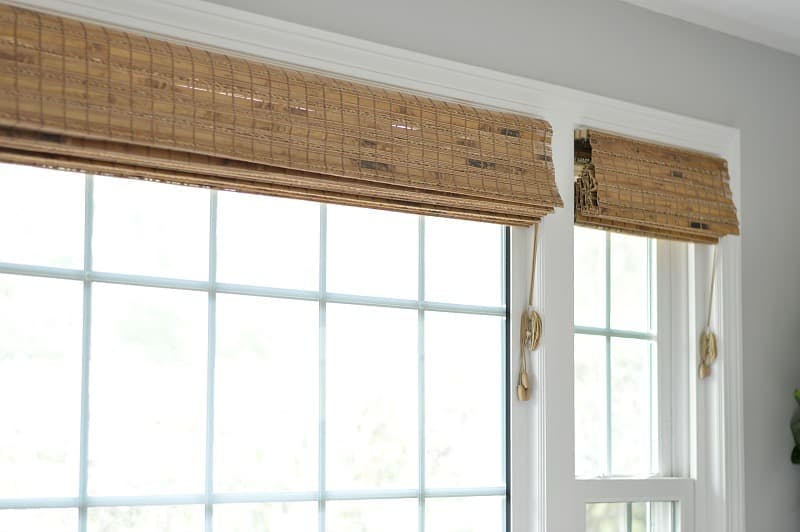 She Says:
These Blinds.com Cordless Woven Wood Shades (also known as matchstick blinds or natural woven blinds) are the perfect natural touch to the room. They add warmth, color and shield my eyes from the harsh afternoon sun. A big thank you to Blinds.com for sponsoring these in part!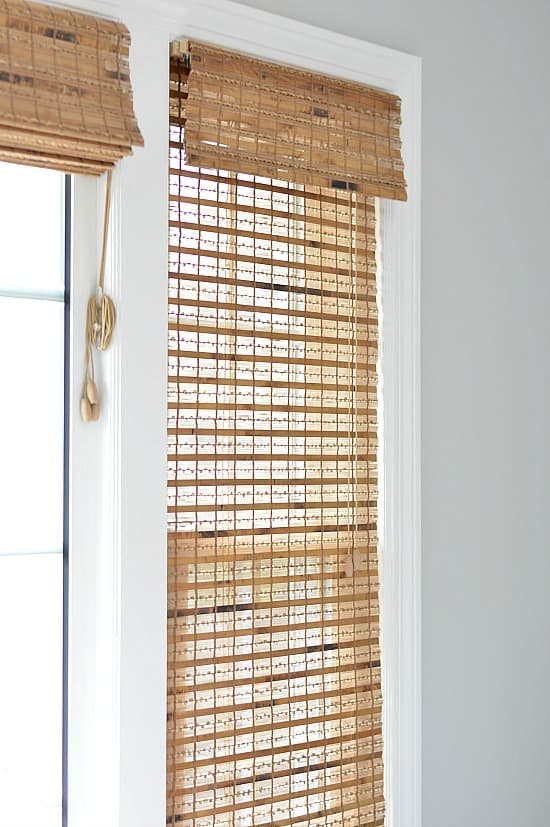 Want to keep up with Jenna's entire home makeover?
Head on over to Wife in Progress to see Jenna's next room reveal and other mini-tutorials along the way. See the rest of her Living Room Reveal to learn more about paint colors, accessories and the way she made this room functional for adults and kids.
To get Jenna's window look order Blinds.com Cordless Woven Wood Shades in Sarasota Camel. Take a closer look my ordering free fabric samples to see our hundreds of patterns in person.