Whether your holiday look needs a complete refresh or just a few new accents, we'll help you get inspired with these colorful holiday decorating trends from some of our favorite décor and DIY experts.
1. Accessorize with Balloons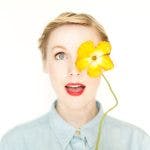 "Decorating for the holidays is one of my favorite things to do! That said, sometimes you need to decorate for so many functions (ie: church events, neighbor surprises, cookie parties, ugly sweater parties, office parties) that you just can't do it all! Balloons come to my rescue every time. They're cheap and fill up a whole room with little effort. I love to get them in fun holiday colors so that it doesn't feel like a birthday party."
- Brittany from The House That Lars Built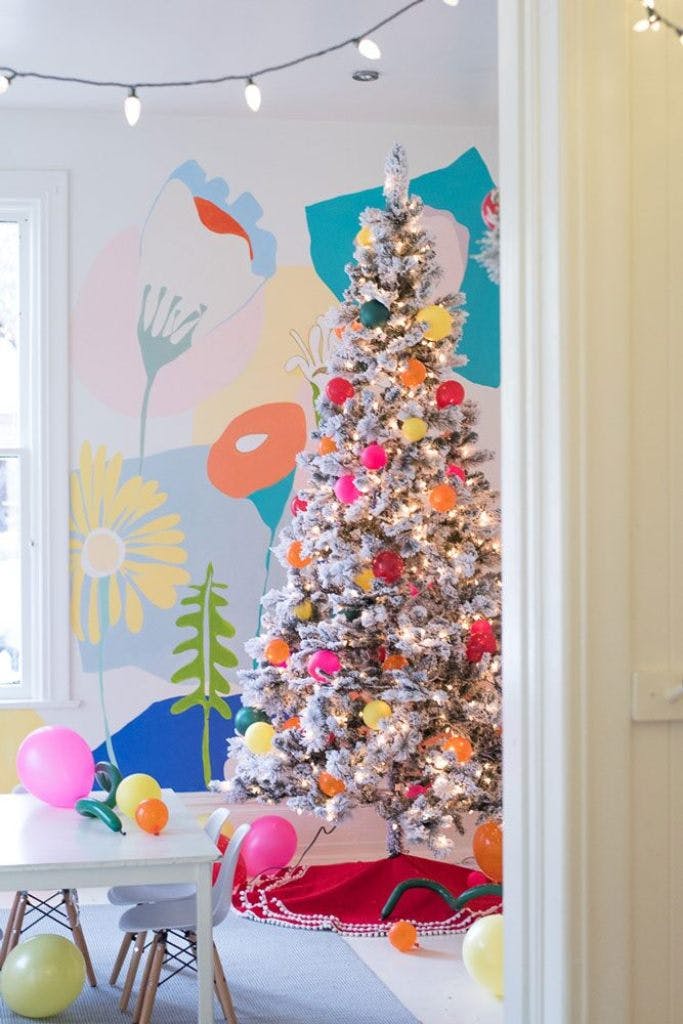 If you're tired of your same old holiday décor, give your space an unexpected punch by replacing traditional accessories with balloons.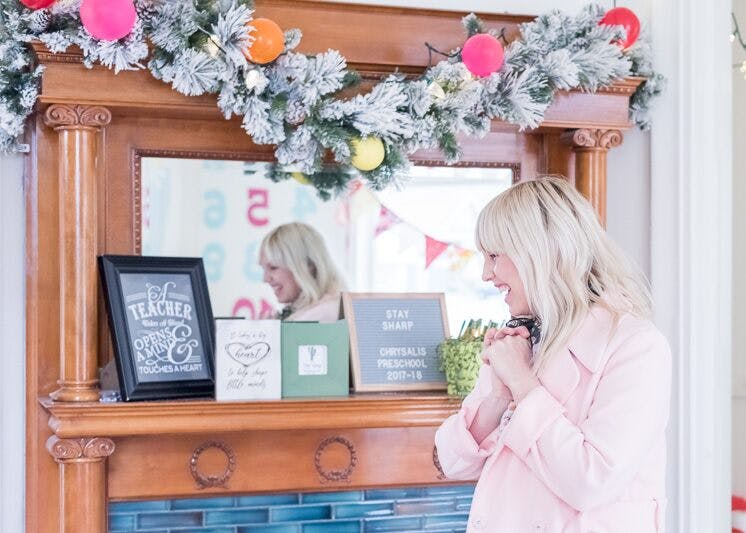 If you like this look you'll LOVE Brittany's Macy's Day Parade Thanksgiving Centerpiece with grocery store balloons as "floats." Also, don't miss her recent one room challenge reveal of a stunning blue and gold paneled office (with our motorized roller shades!)
The House that Lars Built Studio Gets Light (and Shade!) with 2-in-1 Motorized Shades
2. Buffalo Plaid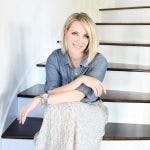 "Black and white buffalo plaid is my favorite pattern to use for holiday décor.  Plaid will always be a classic, but the larger print gives it a fresh and updated feel.  Add a little touch of it with stockings and ribbons, or go big with pillows and tablecloths."
- Shelley from Crazy Wonderful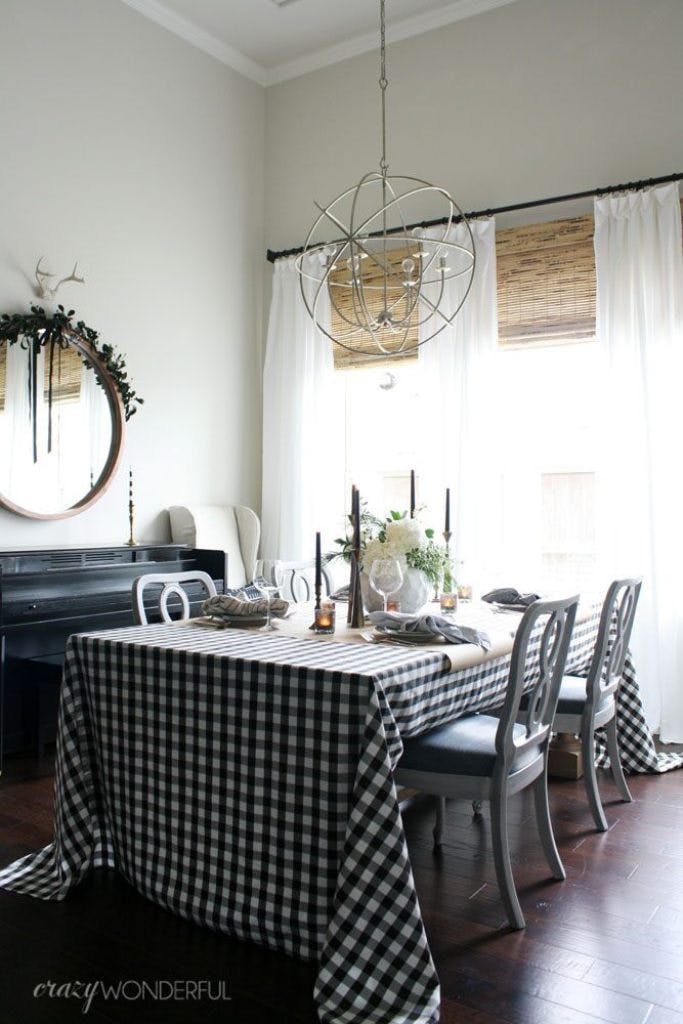 A bold black and white check will give your holiday look some modern country charm.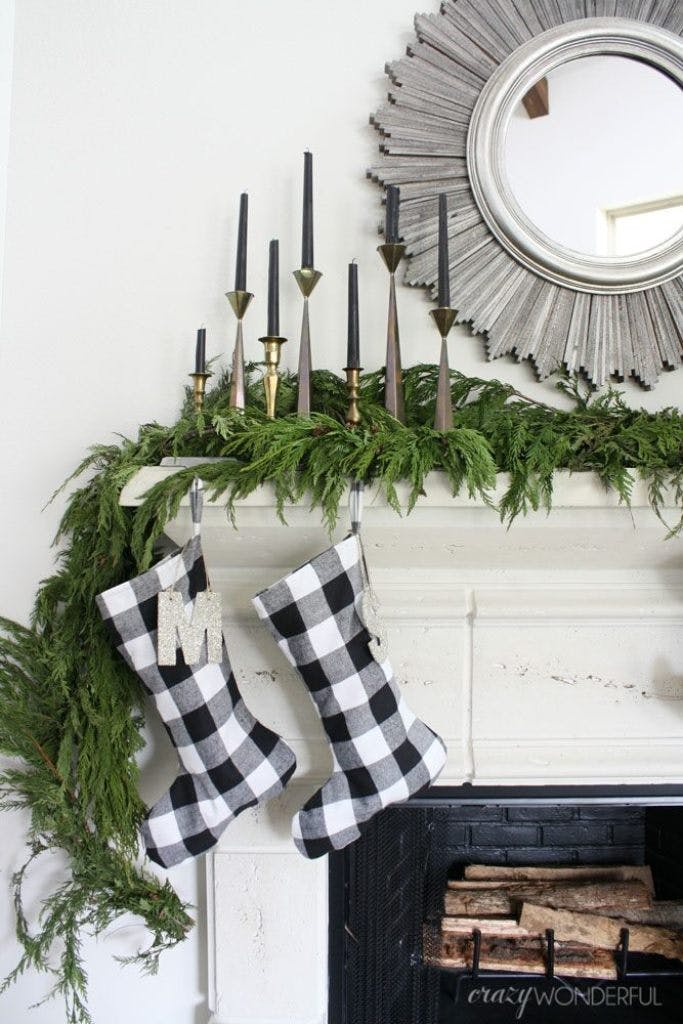 If a dramatic tablecloth is too much plaid for you, we love the idea of bringing in more subtle touches like stockings or throw pillows. See more of Shelley's Christmas décor in these posts: Part 1, Part 2.
Home Office Gets a Polished Look with Built-ins and Bamboo Shades
3. Pink, Mint + Shine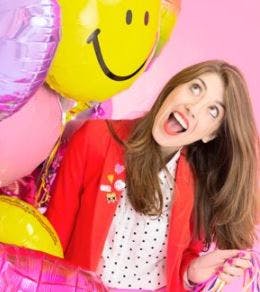 "I love to put a spin on the classic colors by adding in shades of pink and mint! Anything silver or holographic is fun too. Plus, then you can leave it up for your NYE parties! Overall, I'm a traditional Christmas girl at heart, but adding in things like these DIY oversized ornament pillows and updating the color palette to be a little more modern makes decorating feel more fun!"
- Kelly from Studio DIY
Give this year's holiday décor a modern spin with a non-traditional color palette.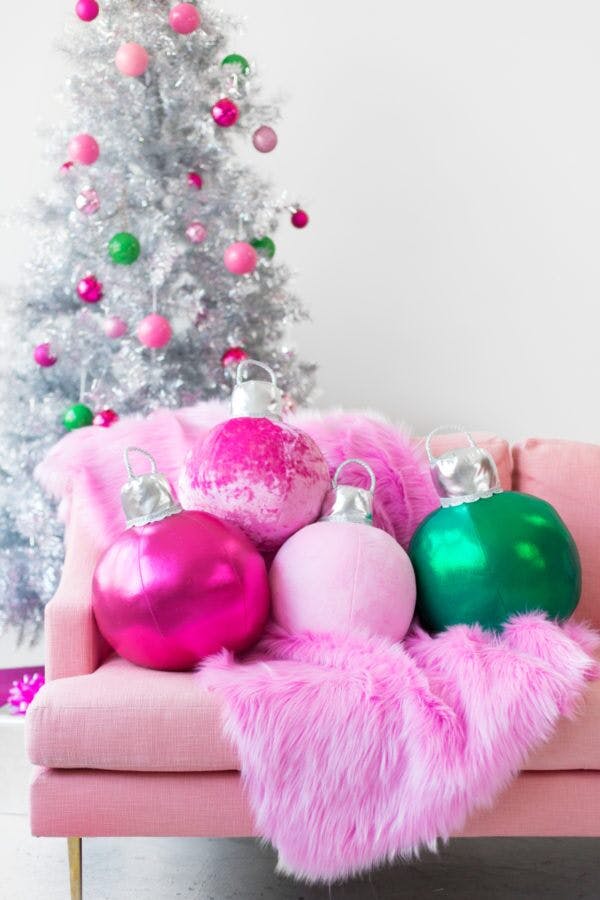 You can make these ornament pillows with Kelly's instructions at Studio DIY. While you're at it, be sure to check out all of her Christmas projects, including her new line of holiday balloons.
4. Unadorned Natural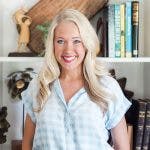 "I've noticed there's been a huge shift to "natural" holiday décor.  Bare trees, garlands and wreaths feel luxe yet simple."
- Claire Brody from Claire Brody Designs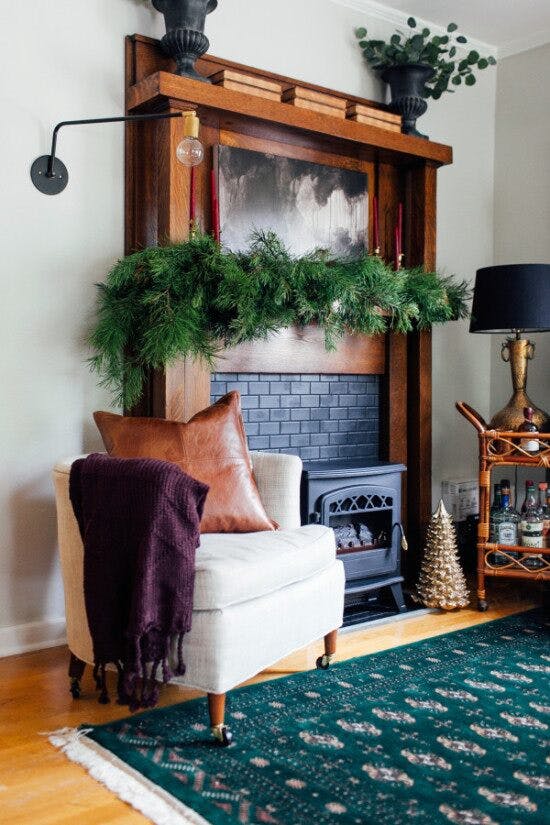 Sure, baubles and ornaments are nice, but there's also nothing wrong with letting natural elements stand alone.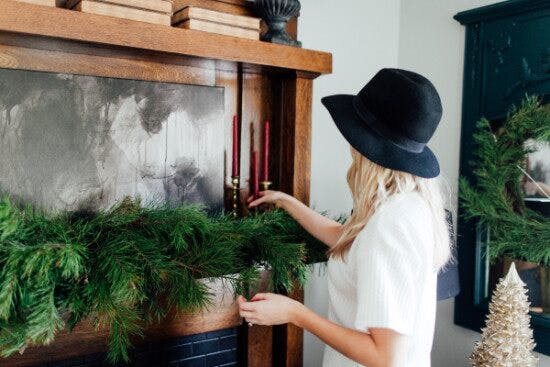 For a closer look at how Claire is putting this look into practice, check out her post A Moody Holiday Mantle.
How to Make Over Your Guest Bedroom Without Spending Any Money
What Holiday Decor Trend are you Embracing this Year?
What are you loving? Tell us in the comments of our latest instagram post!