The air has turned crisp (for most of the country) and Christmas carols are on the radio. This year when you put up your holiday decor, why not give your windows some seasonal cheer! These simple looks will help get you in the holiday spirit in no time.
1. Hang Wreaths In Your Windows
Just about everyone hangs a wreath on their door. But why not spread the cheer through the rest of your home too? Hang wreaths in your windows or over your blinds for a festive look in every room!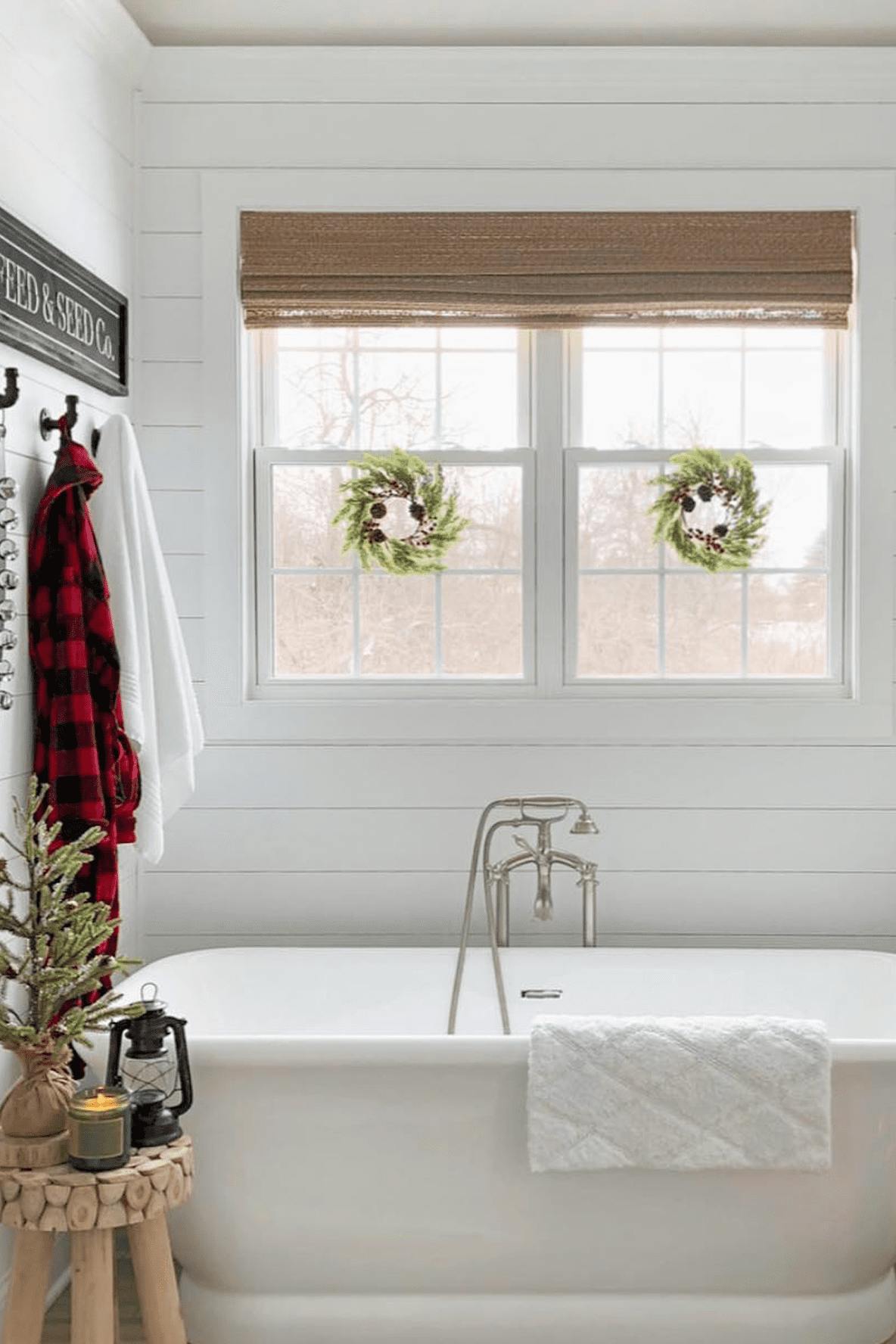 You can suspend the wreaths from the window frame with a nail and some decorative ribbon or try a suction cup with a hook for a no-tools approach. Choose a wreath with accent colors that match other decor items in the home for a cohesive look with subtle holiday cheer.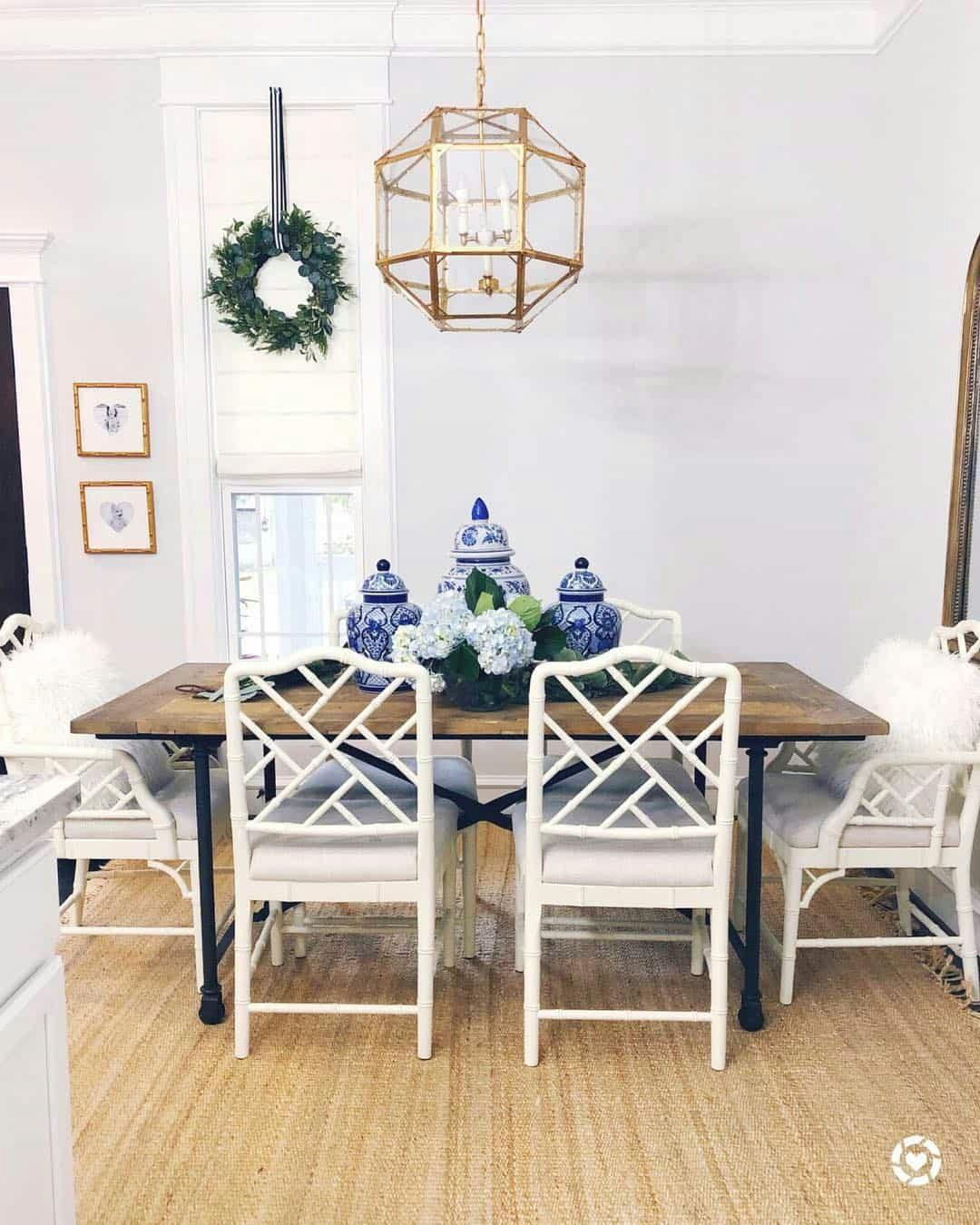 Pictured: Blinds.com Premium Roman Shades in Wilmington White. Photo via @veronabrit.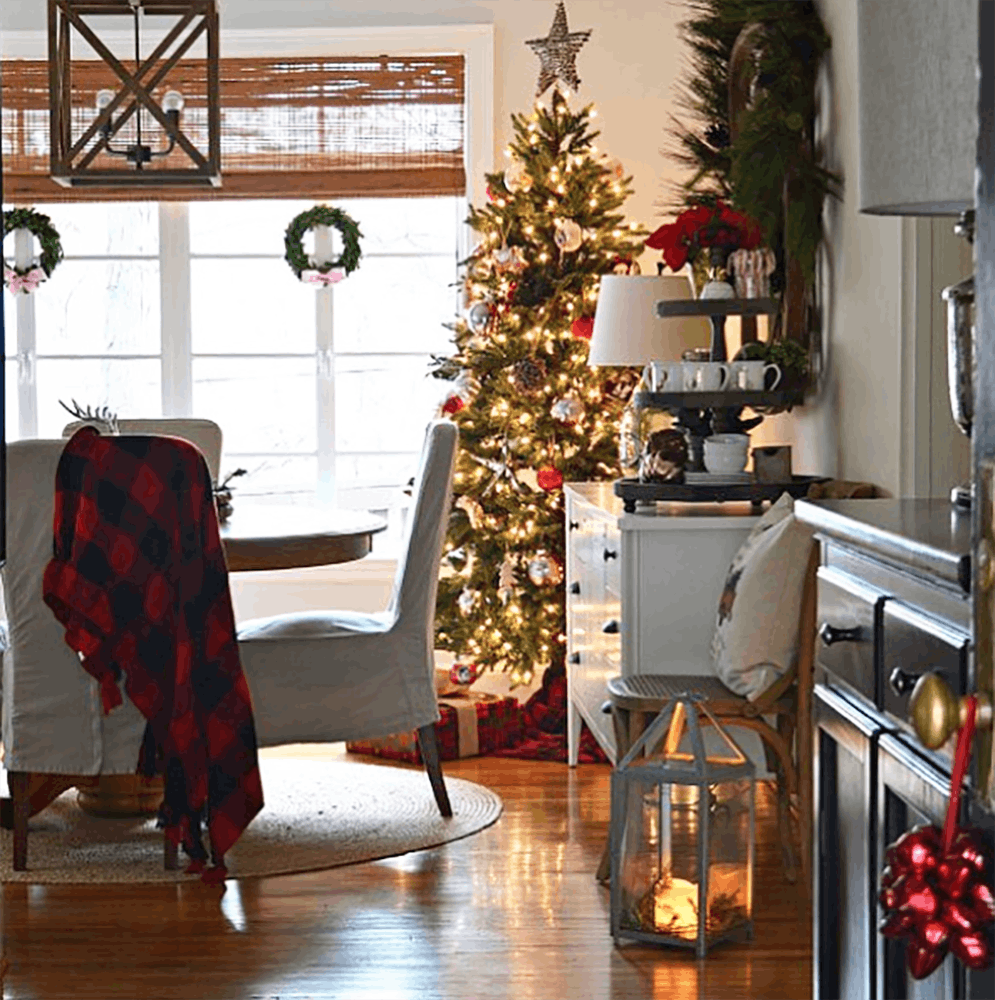 Pictured: Blinds.com Woven Wood Shade in Rustic Jute. Photo via @chatfieldcourt.
2. Put Your Tree By A Window
Let your tree shine, from inside and outside! Placing the tree next to a window gives your curb appeal a festive boost without having to deal with a ladder and stringing lights outside the home. All you need to do is open your shades to let your lights shine! Be sure to decorate all sides of the tree evenly with this look so bare spots don't show from the outside.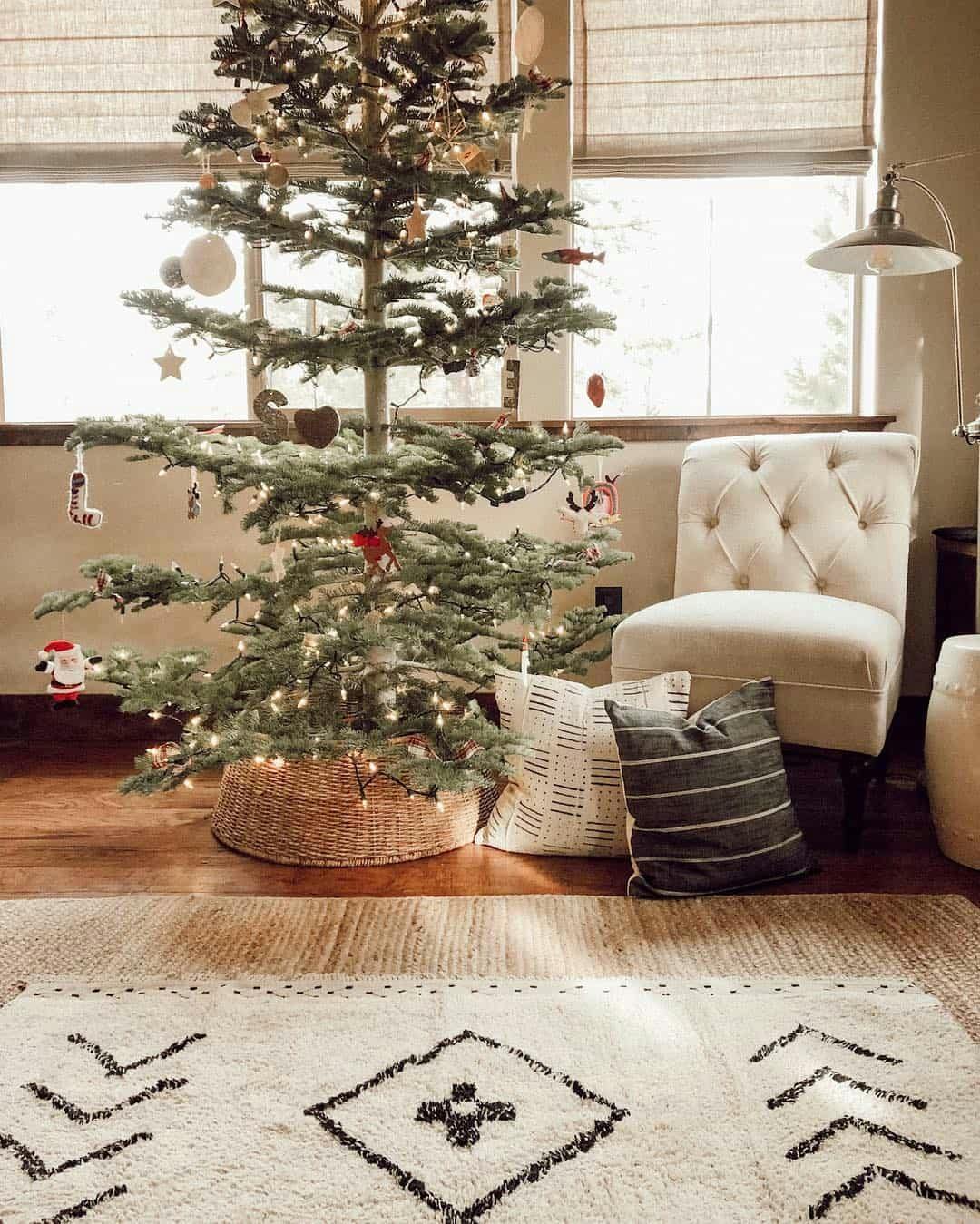 Pictured: Premier Roman Shade in Sussex Flax. Photo via @wrenandwilde.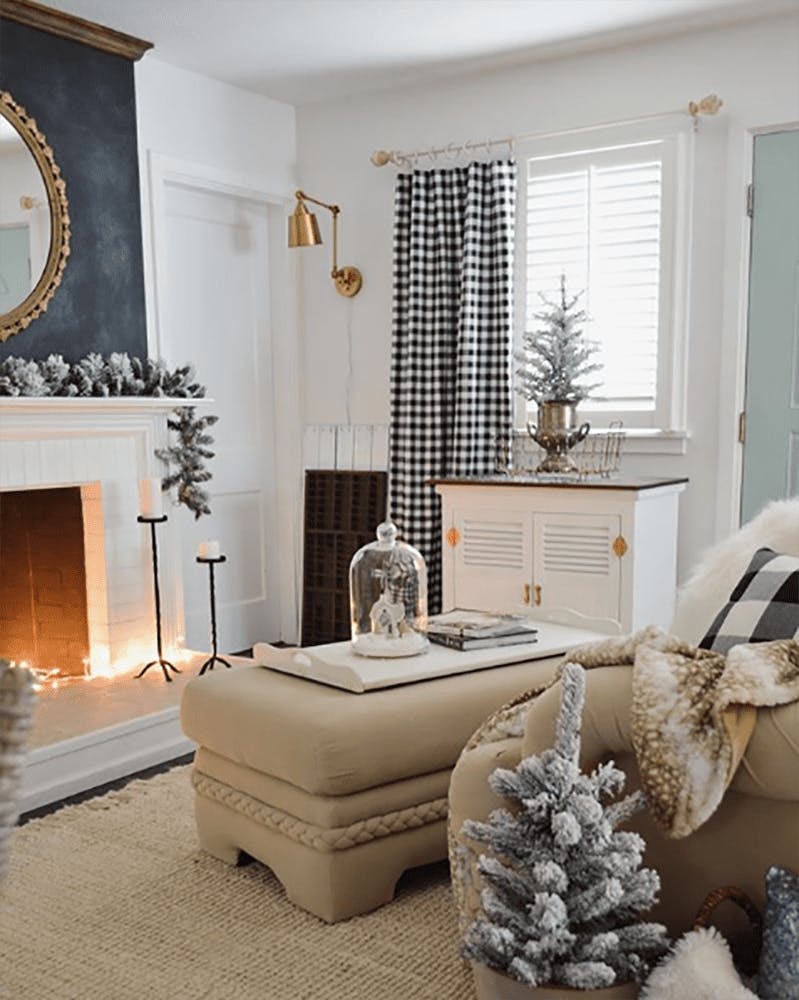 Pictured: Blinds.com Composite Shutter in Pure White . Photo via @foxhollowcottage.
3. Place Garland Over The Curtain Rod Or Headrail
You don't have to struggle with untangling a rat's nest of Christmas lights. A bit of garland draped above your shades or along the curtain rod is an elegant touch that can make even washing the dishes feel more merry.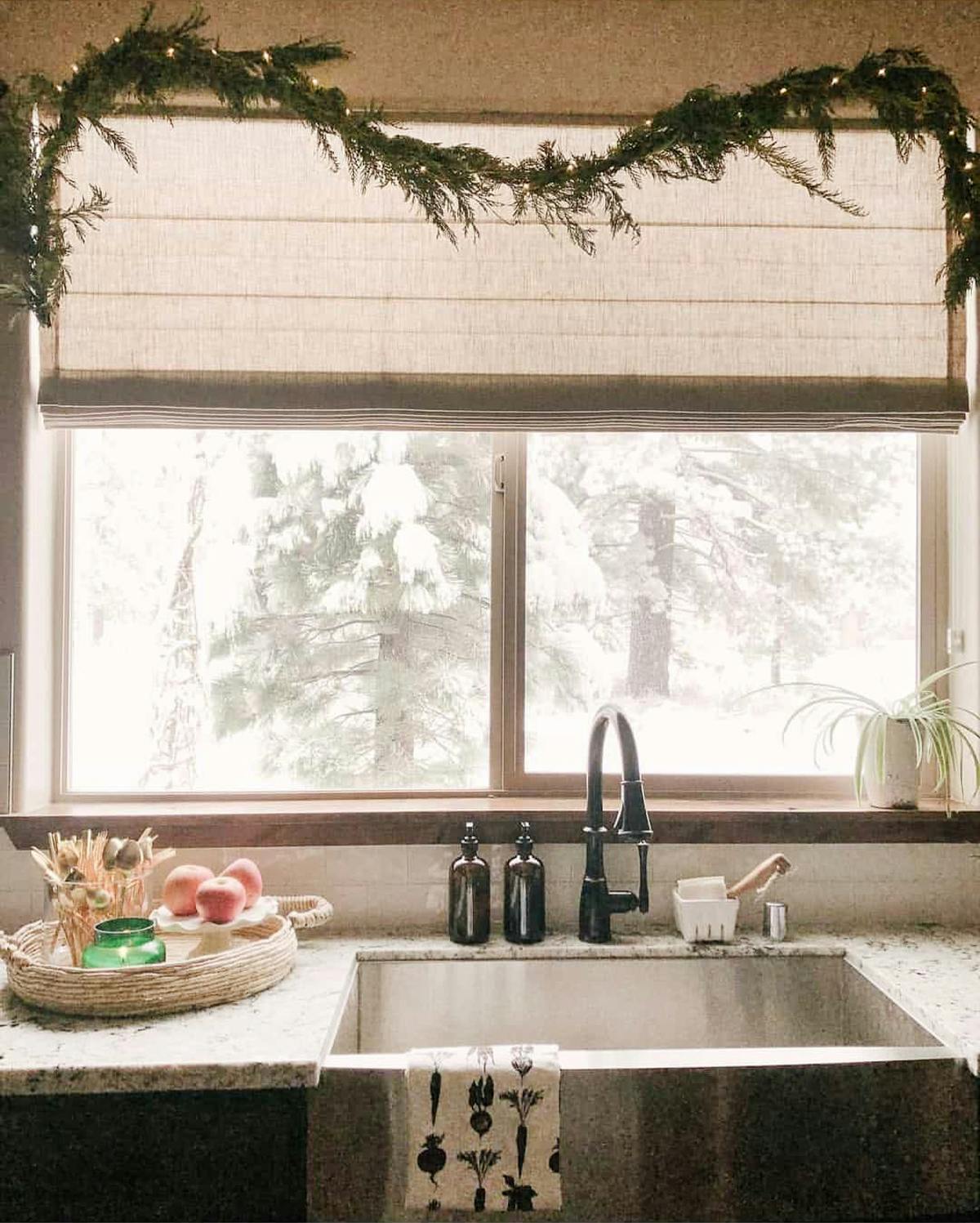 Pictured: Premier Roman Shade in Sussex Flax. Photo via @wrenandwilde.
4. Go Neutral - Match Decor to Window Treatments
Not feeling the boldness of traditional red and white holiday decor? Try a more subdued holiday color palette.
Look to your room's current color scheme for inspiration and match your holiday decor to the existing fixtures in the room. Neutrals and wood tones are perfect and give a space a little extra warmth.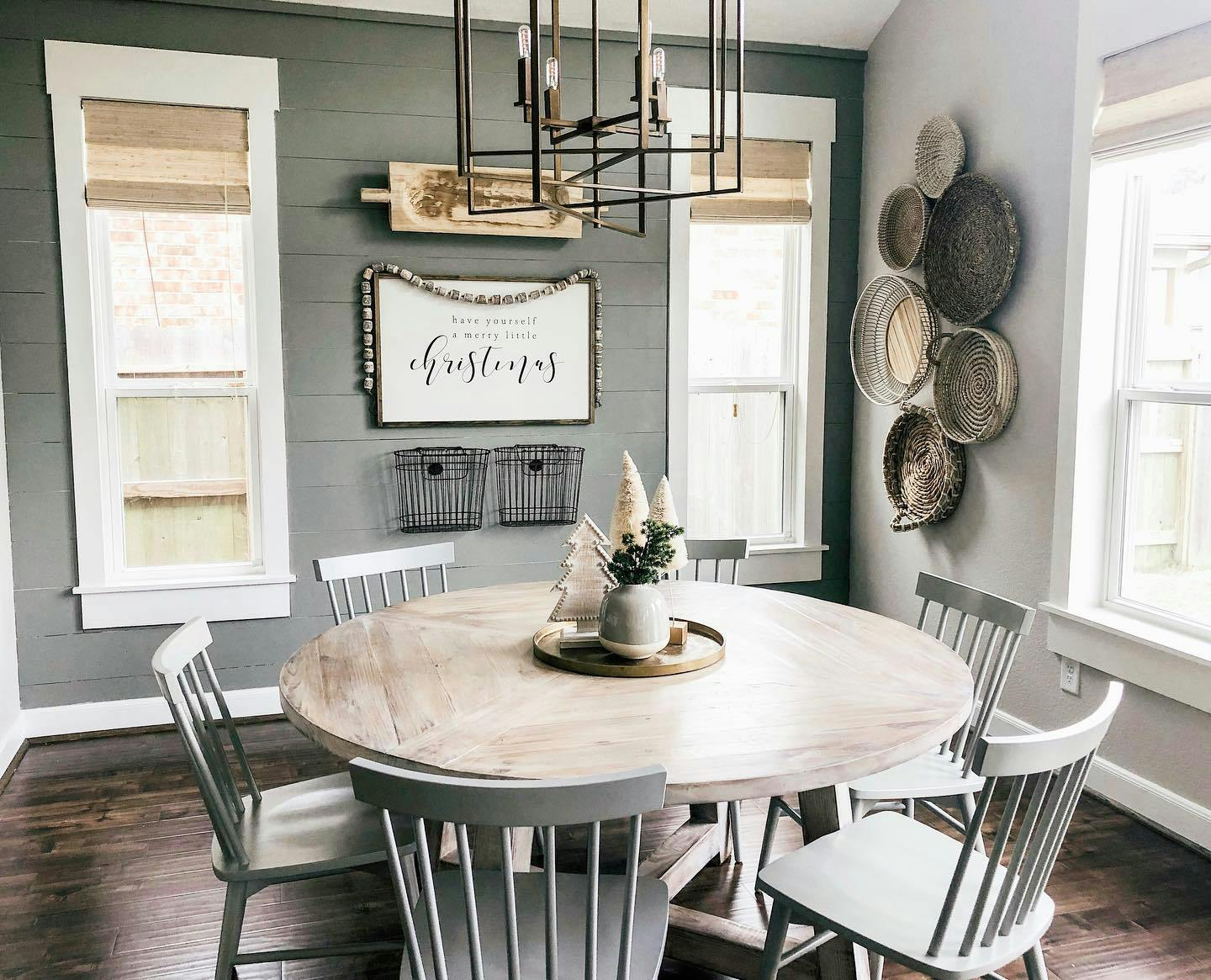 Pictured: Blinds.com Woven Wood Shades in Bonaire Flaxen. Photo via @thebloomingnest.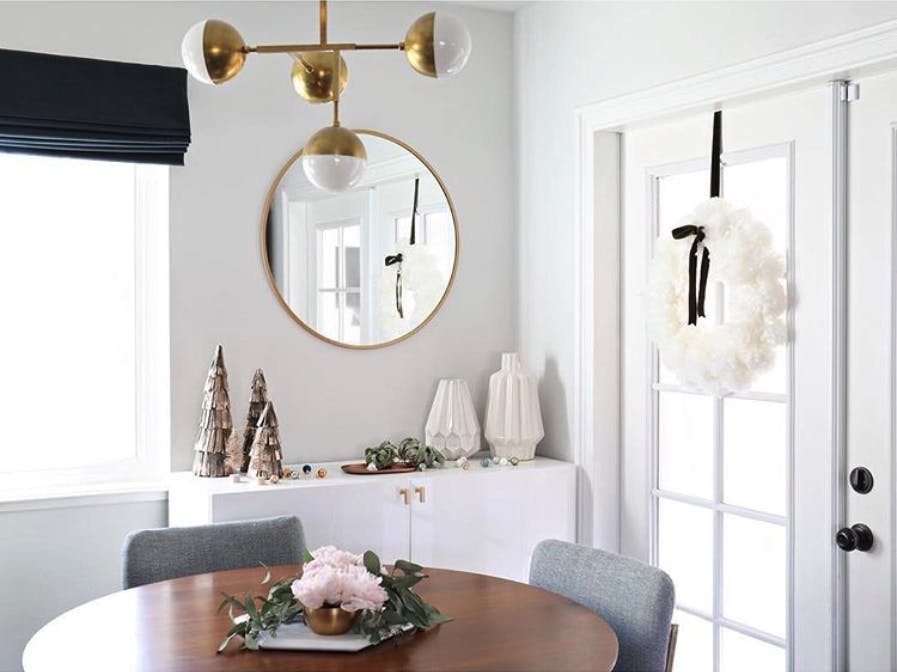 Pictured: Blinds.com Designer Woven Wood Shade in Camden Dark Storm. Photo via @brittanymakes.
Do Your Windows Need a Spruce Up?
Our friendly design consultants would love to help with your window treatment project. We can send you some free samples, connect you with a professional measuring technician in your area and answer all your questions! Give us a call at 800-505-1905.