So you want to change up your Christmas tree decor this year but aren't ready to throw out the old entirely, here are our 5 baby steps to nudge you in the right direction but not overhaul the process.
1. Send a Message
A great way to make your tree a bit  more modern is with burlap (or other fabric) as a garland with a printed message. This allows you to maintain the old decor and simply add another small element. Burlap Christmas Garland is an easy DIY and can be painted with any message you like.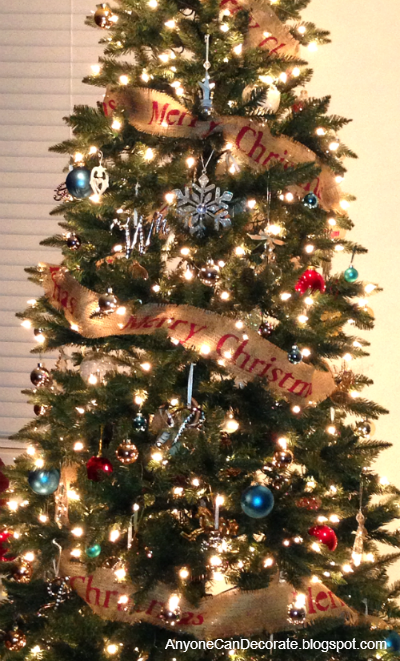 2. Change the Color Scheme
Green with multi-colored ornaments has been done. And over done. So while it's a classic it might be ok to veer towards another color scheme this year. For a dramatic themed look, try an all white Snowman Christmas tree.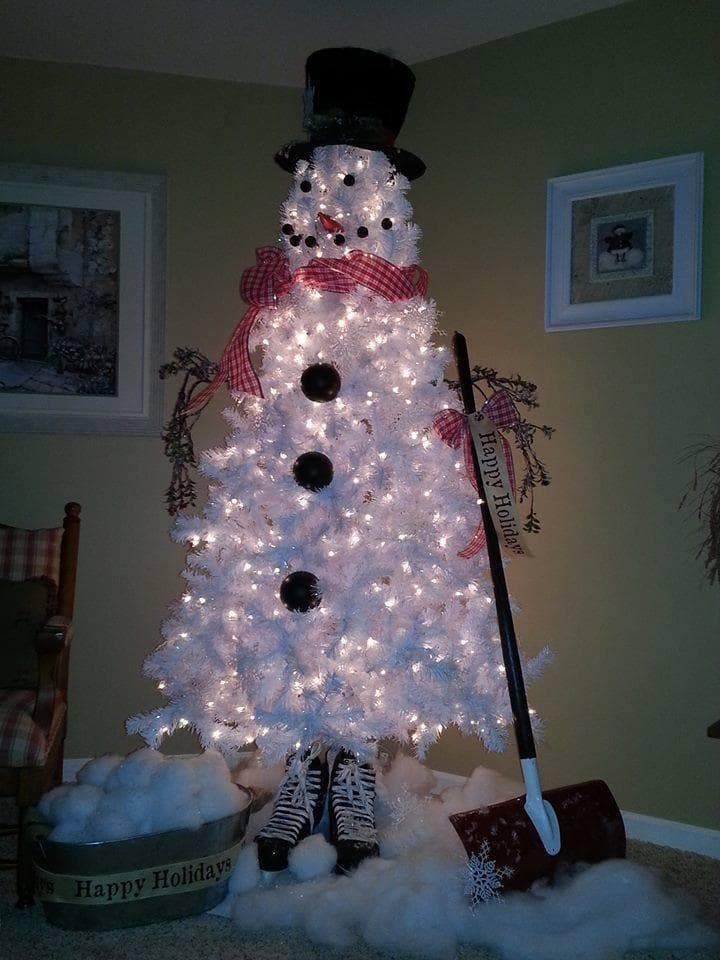 A change in colors can be fun, even it just means grouping your ornaments by color. No new purchases needed, just a bit of reorganizing. Ah, isn't that nice?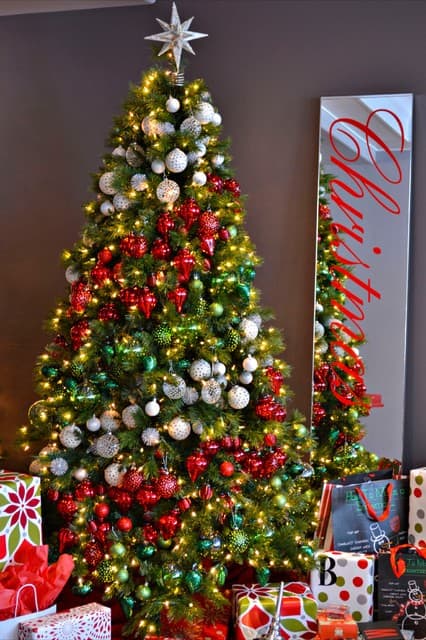 3. Branch Out with Ornaments
The ornaments we already have many hold memories that we cherish and remind us of years past. But why not shake it up with a few new styles? Perhaps some scented pine cones?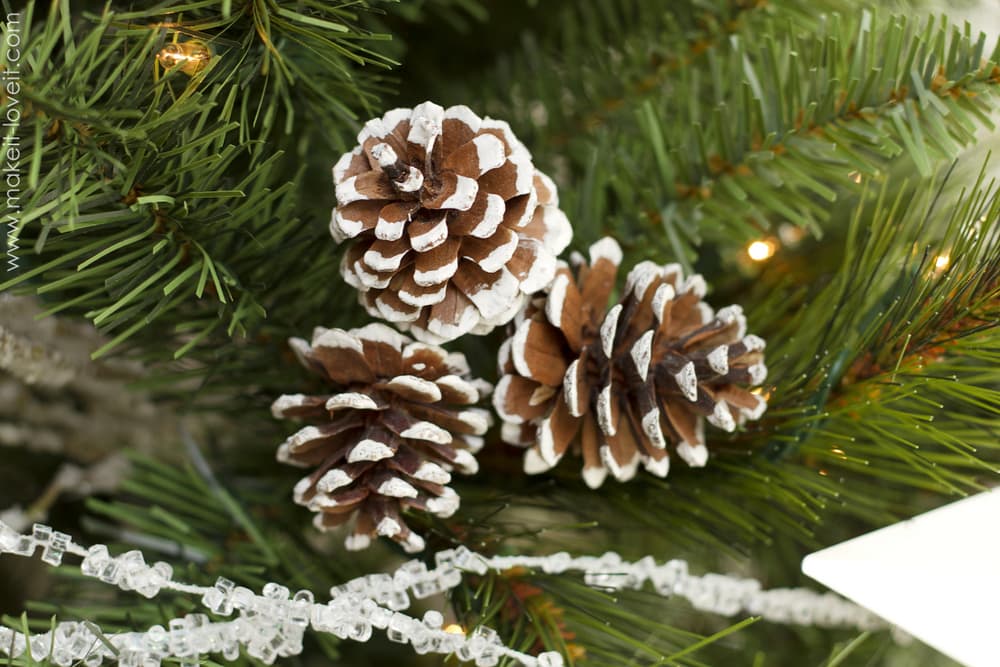 Or a DIY peppermint ornament?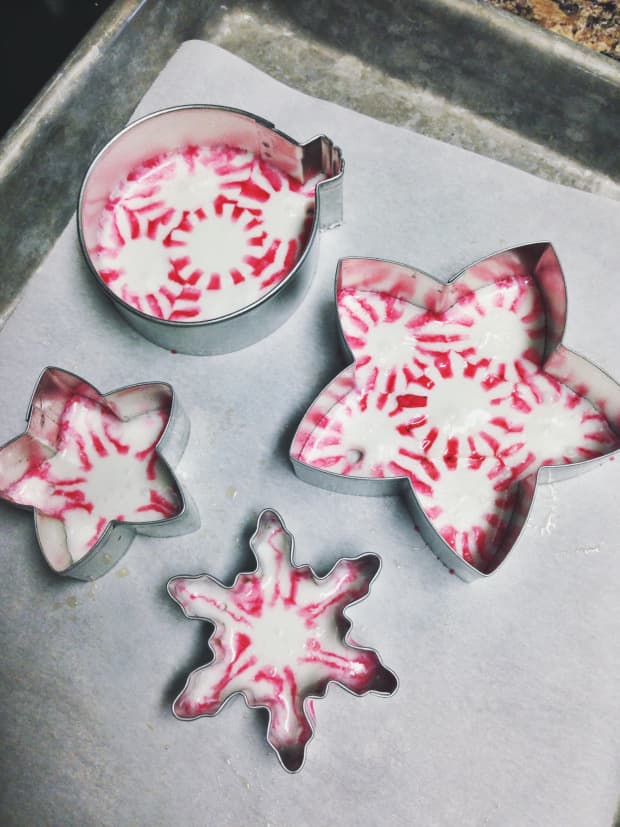 Or maybe you have been using store baubles and it's time to add a personal touch? You can make your own entirely, or just give your old ornaments a make over.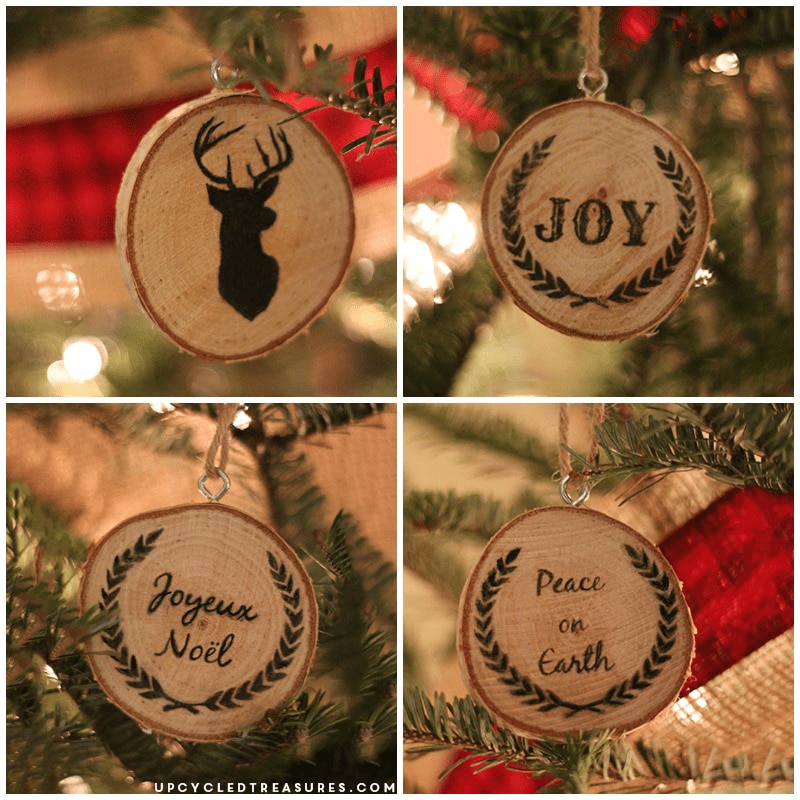 4. Create a Focal Point
Giving your tree a focal point makes look more unified. Tree toppers do this with ease. They can also solidify an existing theme, or create a new one. Try a family monogram this year.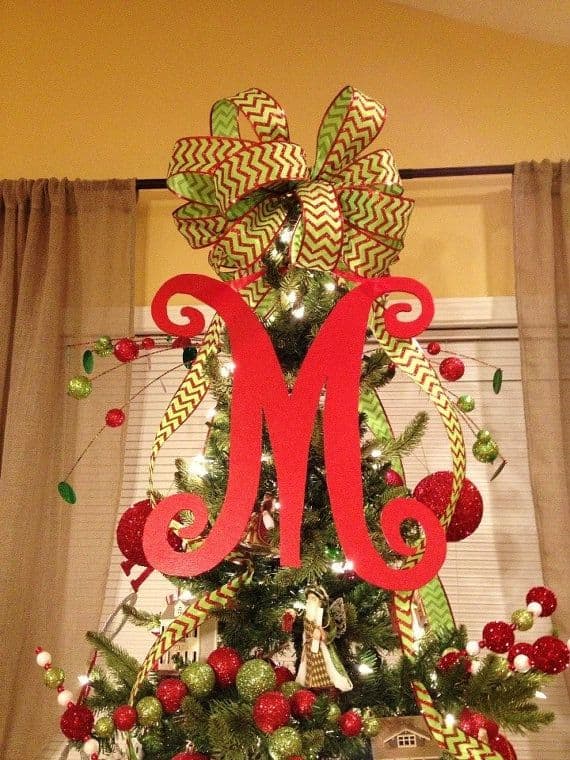 Commemorate this year's biggest events, like a trip to Disney.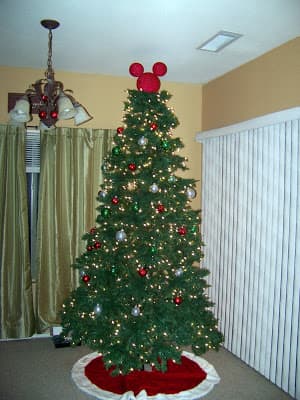 5. Change Up the Tree Skirt
Just like changing your outfit can change a mood, tree skirts easily change your holiday vibe. Purchasing a new one or making your own provides endless options and they're easy to swap out. This one was homemade from old sweaters and some burlap!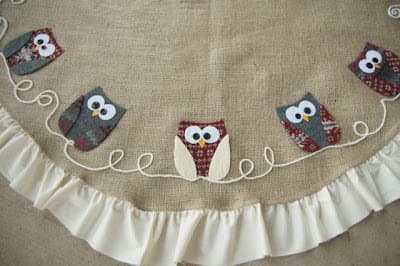 If you have kids running around you can opt for a gift box look to hide the tree bottom and cause less of a hazard.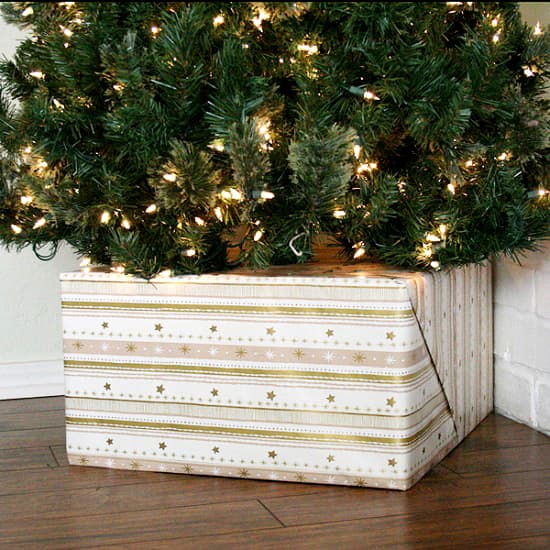 Nothing too scary, no full overhauls. Just a few tweaks in your Christmas decor will give it a fresh feel. For more Christmas tree ideas check out our Pinterest board.
Follow BlindsDotCom's board Christmas Trees: Tinsel, Lights and More! on Pinterest.