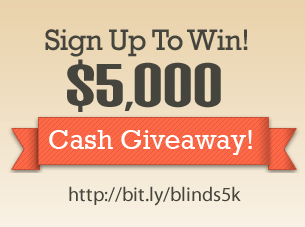 Just a friendly reminder to enter yourself into our Blinds.com $5000 cash giveaway!
Your deadline to enter your email and cross your fingers, toes and other extremeties is next Tuesday 7/31.  We'll announce the winner on our Facebook page, so fan us today to keep in touch!
Questions?  Comments?  Brainstorms on what you'll spend your winnings on?  Leave us a comment and GOOD LUCK!!