That tarnished brass porch light isn't doing anything for your curb appeal. Swap it out for one of the many stylish alternatives available today. This is an easy project that just about anyone can do, and it makes such a difference!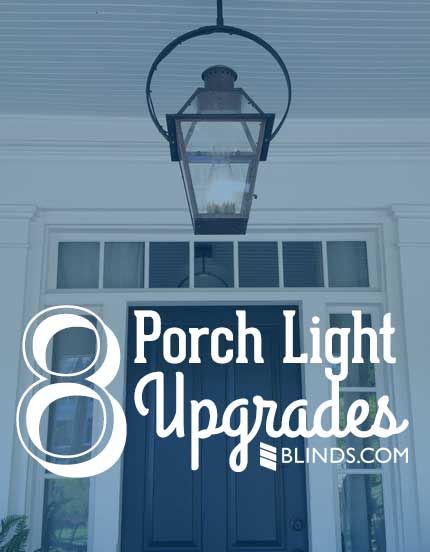 1. Traditional Lantern – Glass panes and wrought iron will bounce light for a soft, romantic feel on your live-in porch.  Get the look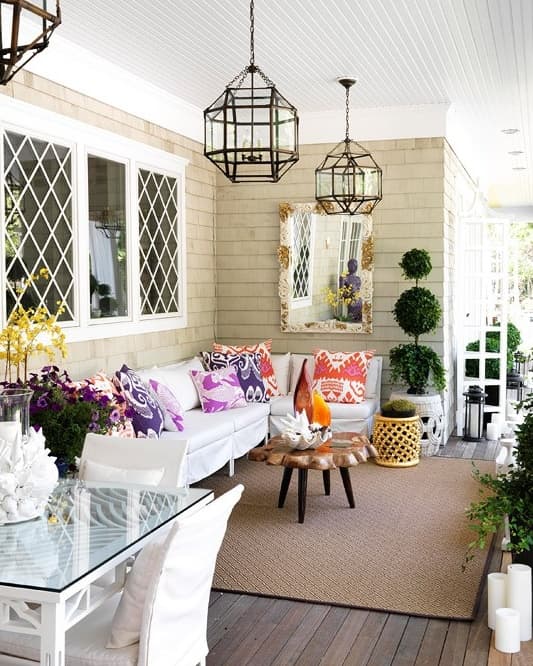 2. In-Line Lighting – Make sure every inch of your wrap around porch is well lit with matching light fixtures down the entire length. Get the look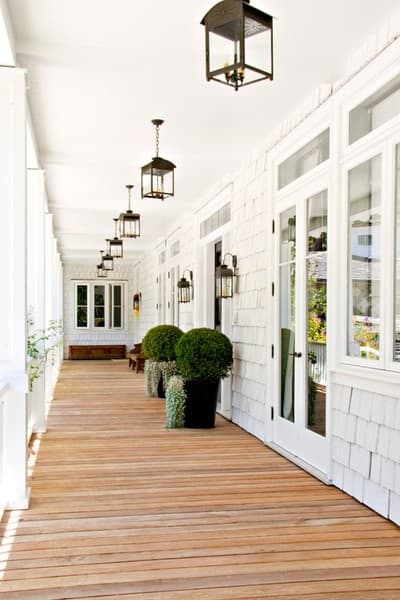 3. Clean Lines – Try this minimalist fixture above your front door to welcome guests with simplicity. Get the look
4. Starry Light
– These moravian star fixtures fit in just as well with traditional decor as eclectic homes.
Get the look
5. Basket Case
– The natural fibers of fishing baskets will give your front door a soft glow. You can even make your own with vintage baskets and a light kit.
Get the look
6. Grand Entry – Welcome guests with voluminous patio curtains and a luxe gold light fixture. Get the look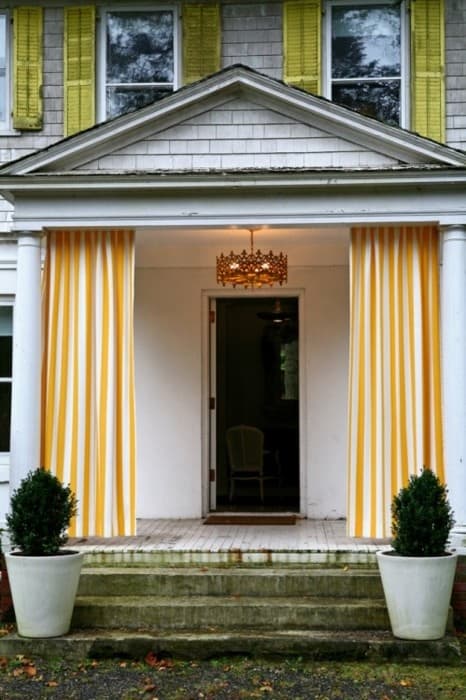 7. Cat On A Hot Tin Light – A glavanized gooseneck light will give a home in any climate a rustic, coastal feel.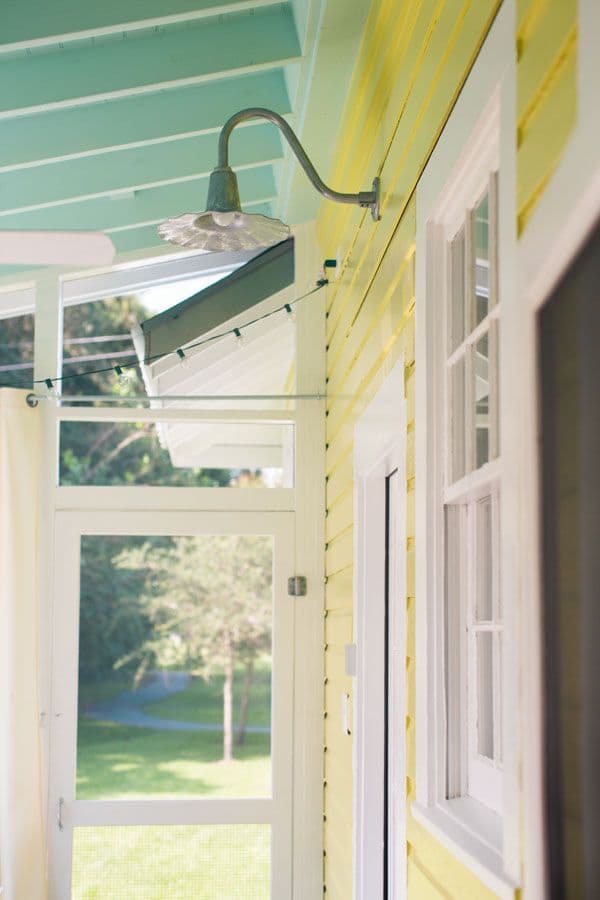 8. Rustic Industrial
– One homeowner turned vintage minnow traps into a pair of patio lights.
Get the look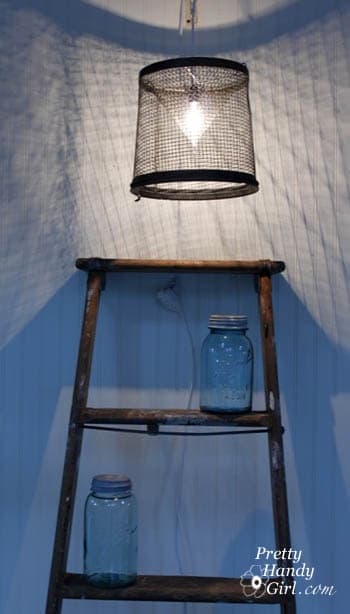 Ready to Light Up Your Life?
Tell us about your next project in the comments below!