Need last minute Mother's Day gift ideas? We've got 8 heartfelt gifts you can make or buy in time for Mothers Day.
1. DIY Herb Box
Surprise mom with a ready-made herb garden that will freshen up her cooking all summer long. You can follow the instructions at Live Simply to make a planter out of scrap wood, or save time by decorating a ready made container.
2. Homemade Soy Candles
Want to give mom something homemade that
Grab some mismatched canisters from the sale section and turn them into scented soy wax candles. If you've never made candles before – you'll be surprised how easy it is. This project will only take you an hour. See how it's done at Paper & Stitch.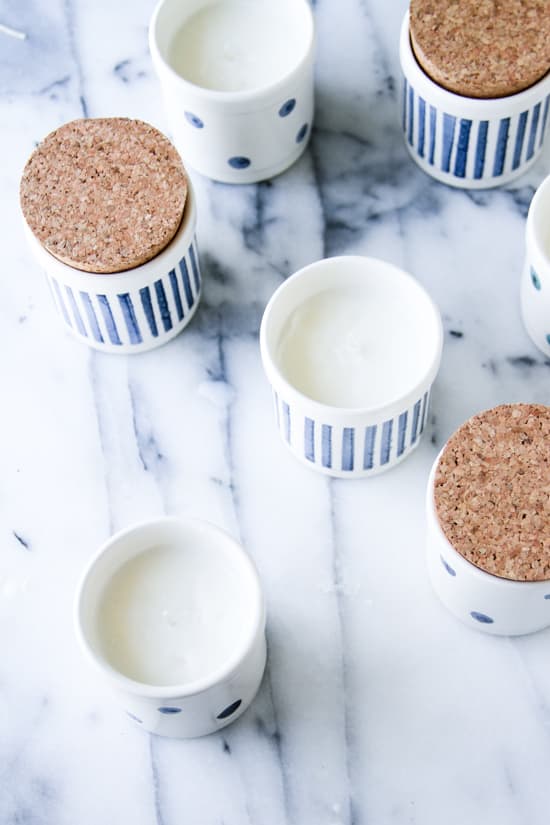 3. Legacy Box
Have you heard about Legacy Box? Choose the size you want and mom can fill it with photos, slides, film, VHS and other analog family memories. When you send it to legacy box they'll return your memories to you on a handy DVD.
This is perfect for the sentimental mom who's too overwhelmed by piles of photos to get something like this done on her own.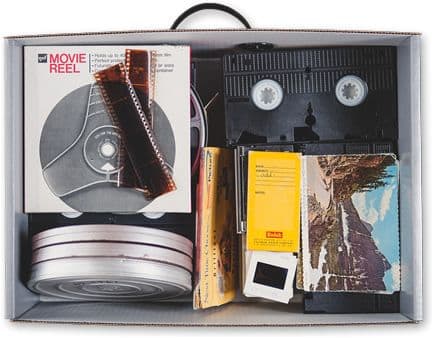 4. Beeswax Candles
Have a hostess with the mostest mom who loves to entertain? These DIY beeswax tapers couldn't be easier to make, and they have a fun honeycomb texture. Just roll the beeswax sheets around a wick and voila!
Bonus – the beeswax gives off a subtle honey smell and burns slowly.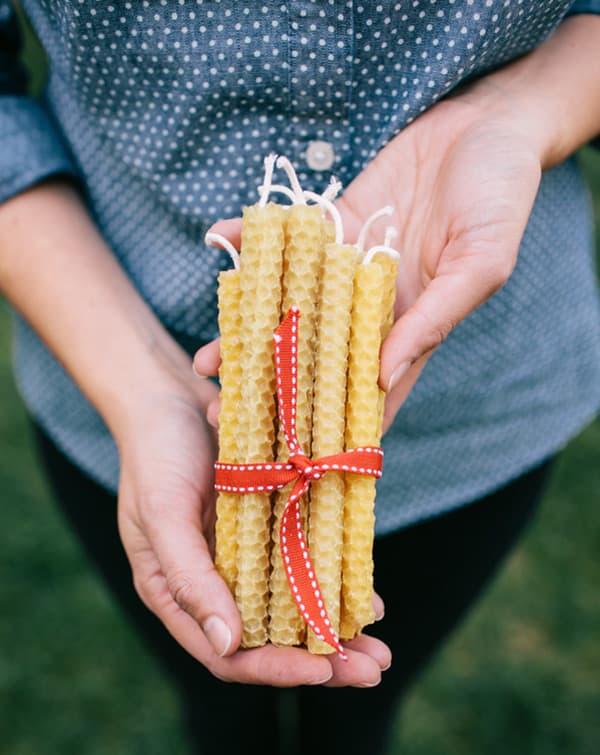 5. Marbled Scarf
If you're an ambitions crafter, give DIY marbling a try. A fashionable will be sure to be impressed.
This project takes a few specialized supplies, but the result is totally worth it!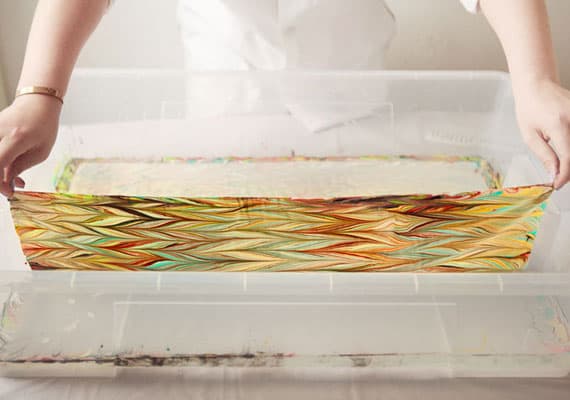 6. Leather Keychain Tassel
Give mom something she'll look at every day and smile. This leather tassel couldn't be easier to make. Just grab some scrap leather (a piece this small will be inexpensive), cut a fringe, roll and glue!
7. Wooden Bead Necklace
Sure, Mom wore that macaroni necklace you made her years ago, put probably just because she loves you. This wooden bead necklace is a lovely, organic alternative that she'll actually want to wear.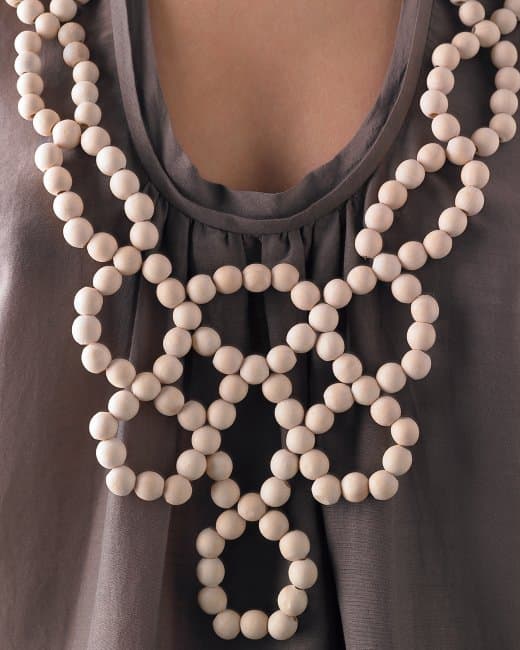 8. The Kitchn Cookbook
If your mom loves to spent time at the stove, she'll be inspired by the wonderful recipes in The Kitchn Cookbook. If you don't already read the sister site to Apartment Therapy, The Kitchn is an absolute gem with articles on everything from Salsa Verde Breakfast Nachos to Kitchen Organization Tips. Their cookbook is just as action packed.