Are you looking for a simple way to update the look of your home? If you thought that traditional vertical blinds were the only covering option for sliding glass doors and large windows, have we got news for you! Over the last few years many modern, but just as functional alternatives have come onto the market.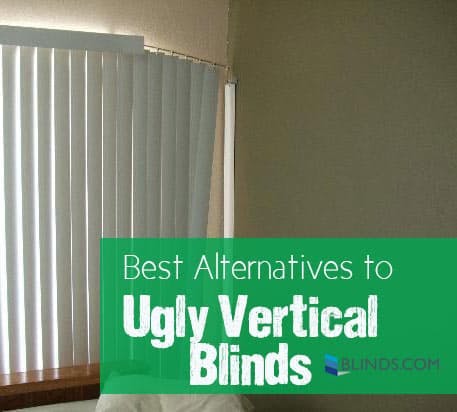 We'll be sharing a few of our favorite options below, but be sure to take a look at the complete list of vertical blind alternatives at Blinds.com.
If you want to give a more modern look to large windows or glass walls, Panel Track Blinds or Sliding Panels are the perfect option. Large fabric strips slide back and forth to cover your windows with sleek style. Fabrics are available in light filtering, blackout and solar for the light control thats right for you.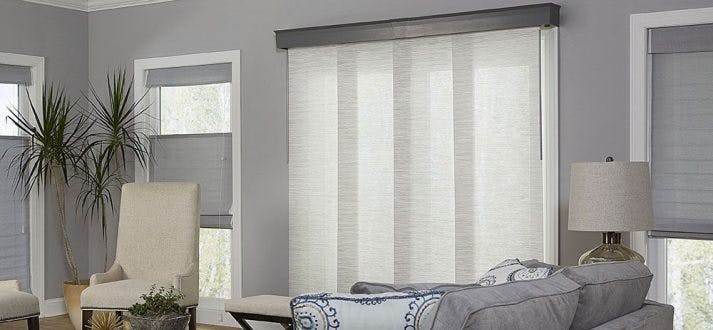 For wide windows and patio doors that need insulation from heat or cold, a cellular shade is the best option.  The shade can be opened from either side and collapses to just a few inches, making hardly noticeable when unused. The honeycomb design gives your door or window a stylish look and also provides insulation against sound.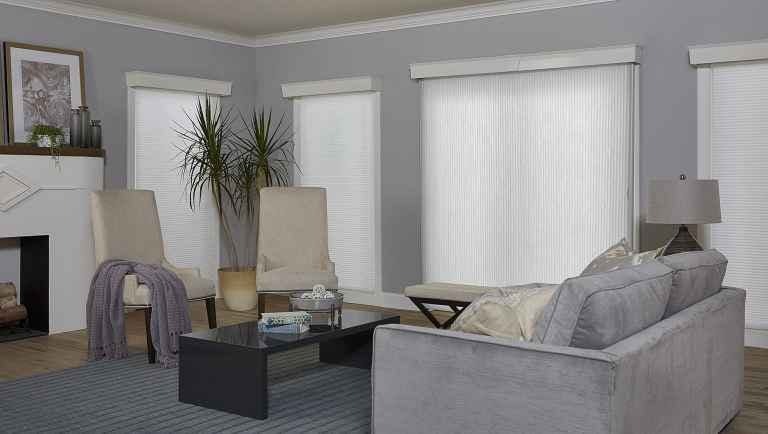 Have you found the option thats best for you?
Large windows and glass doors can be adorned in many ways other than traditional vertical blinds. If you still haven't found the right look for your home be sure to browse through all of the vertical blind alternatives listed on Blinds.com. With our extensive selection of products, styles, and colors you'll be sure to find one that you love!