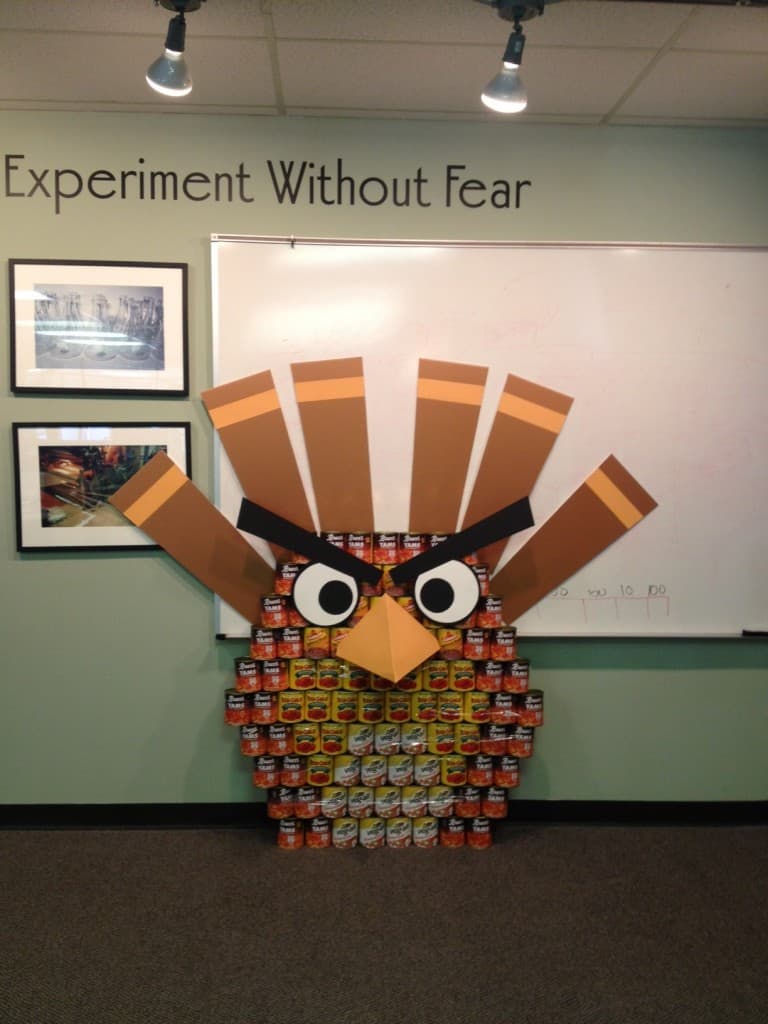 Happy Thanksgiving, friends!
From the Blinds.com team to you, we wish you a beautiful day of family, food and fun!
We had a great time prepping for our own Thanksgiving festivities with a rousing 'Canstruction' of donated food for the Houston Food Bank – Angry Birds style, of course.
We're grateful for YOU!
Every day we are honored to have the opportunity to serve you and your family.  Thank you for welcoming us into your home!
If you are itching for some Thanksgiving shopping without the annoying lines, we've got some great blinds Cyber Shopping Deals and are always here to help.
Check out our Facebook fanpage and Twitter for even more top secret deals – saving and looking great is fun!
Happy Thanksgiving!