Do Your Windows Need a Child Safety Checkup?
Are you a parent-to-be decorating a nursery? Have a curious toddler who gets into everything? Child safety is something that affects all of us at one time or another. Even if you don't have kids at home, many of us will have little ones visiting for the holidays.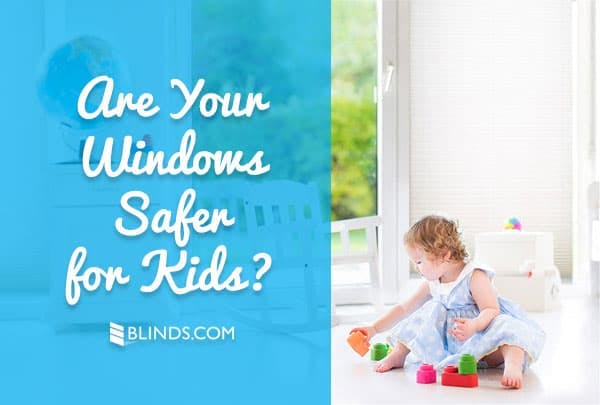 Children and window cords don't mix. When window cords are within reach of small children, these seemingly harmless products may become a strangulation hazard. That's why the Window Covering Safety Council recommends only window coverings without accessible cords be installed in children's bedrooms and sleeping areas.
In honor of National Window Covering Safety Month, we're sharing 5 tips to make your windows safer for kids.
1. Make the Switch to Safer Window Treatments
Check your window coverings for exposed cords that could pose a strangulation hazard to infants and young children. Replace corded window coverings with today's safer products.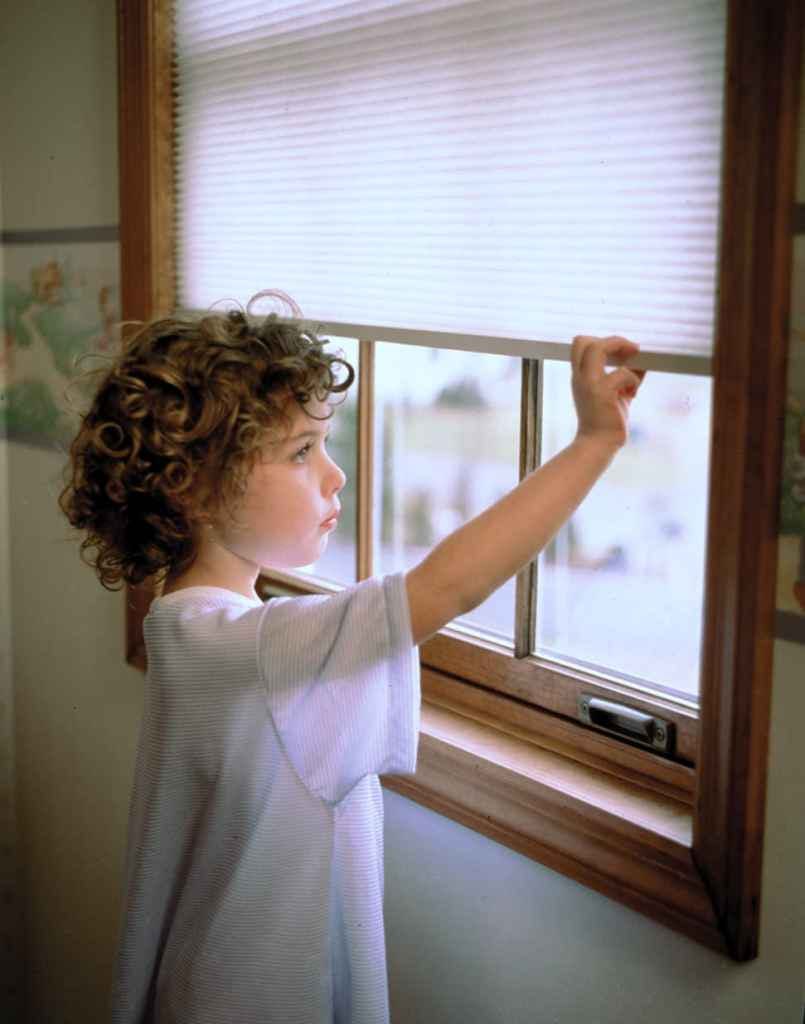 Draperies, shutters and cordless cellular and roller shades are a few preferred options. Shop the Blinds.com Safer For Kids Collection to find the perfect replacement.
2. Out of Sight & Out of Reach
If you cannot install newer products, ensure that all window cords are out of sight and reach so they are inaccessible to young children. Order a free window cord retrofit kit from www.windowcoverings.org.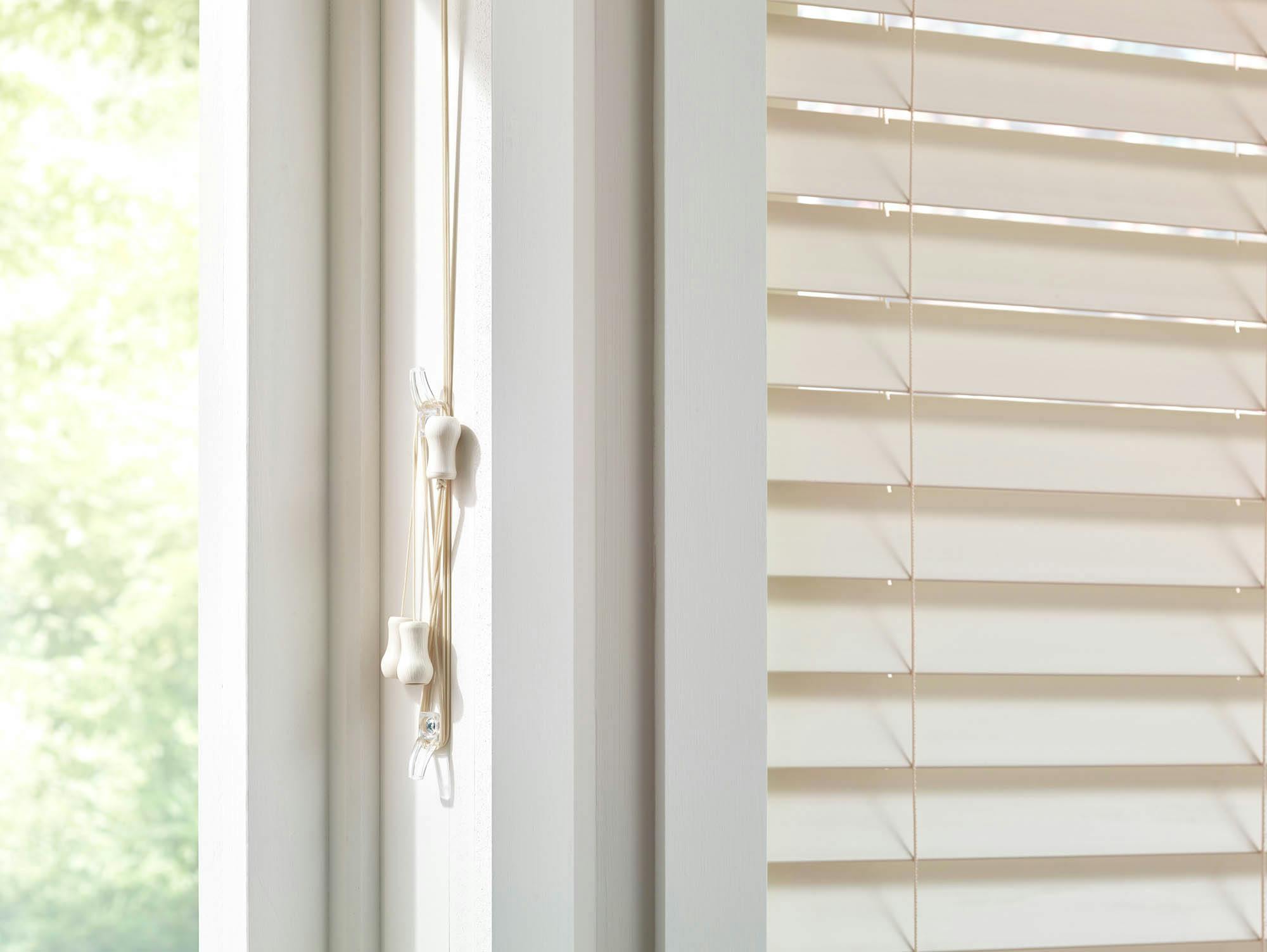 Cord cleats (pictured above) can be used to wind window cords out of reach, but be aware that any corded window covering can still pose a potential hazard.
3. Arrange Furniture for Safety
Move all cribs, beds, furniture and toys away from windows and window cords, preferably to another wall. These items could act as unintentional "step stools" that allow a child to reach a window or cord.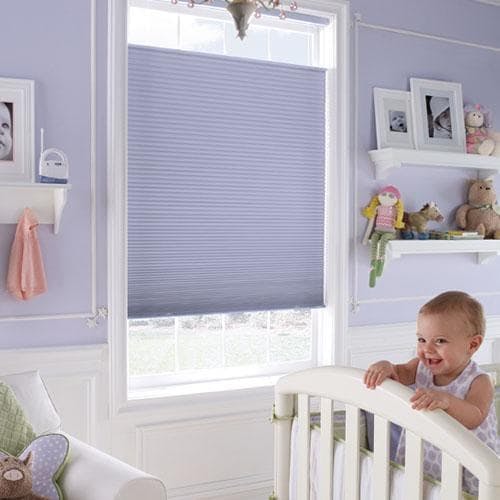 4. Pull it Tight!
Continuous-loop pull cords on draperies and vertical blinds should be pulled tight and anchored to the floor or wall with a tension device. If possible, we recommend that you upgrade to safer cordless blinds.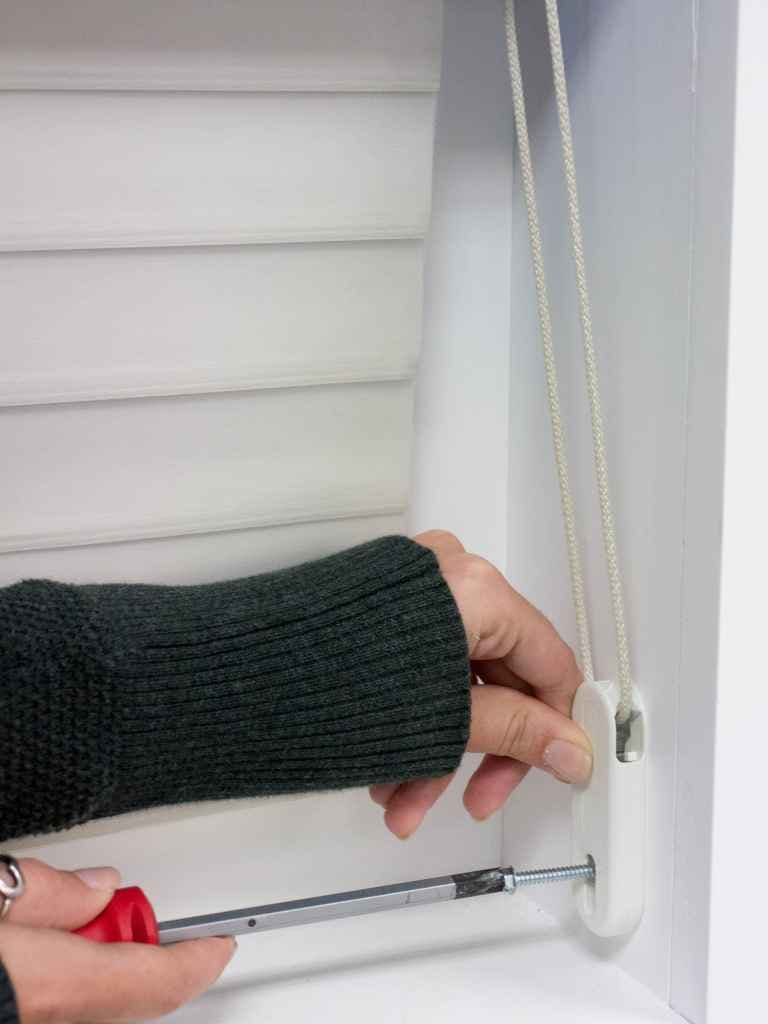 5. Install Properly
Follow installation instructions carefully to ensure that your blinds are securely anchored to the window frame or wall. Once you've installed your blinds, move the headrail back and forth, up and down to make sure that it cannot slide out of the brackets.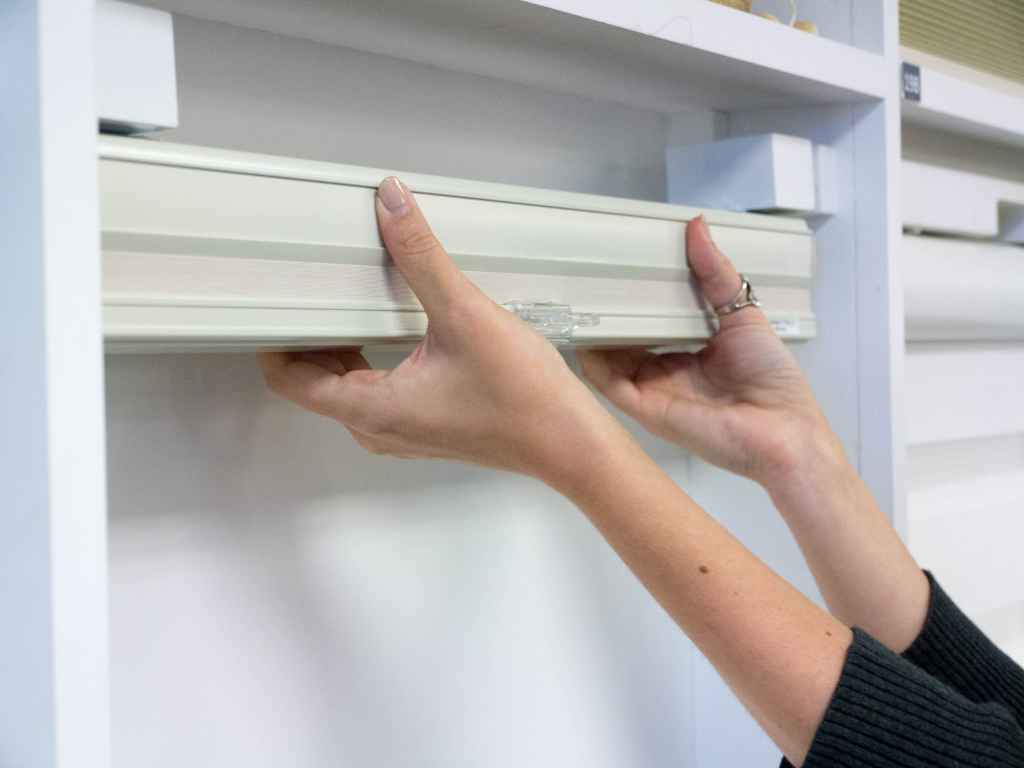 Tips for Secure Installation:
Check your blind for any cracked parts before installing. Call Blinds.com at 800-505-1905 if you need replacement parts or a blinds remake.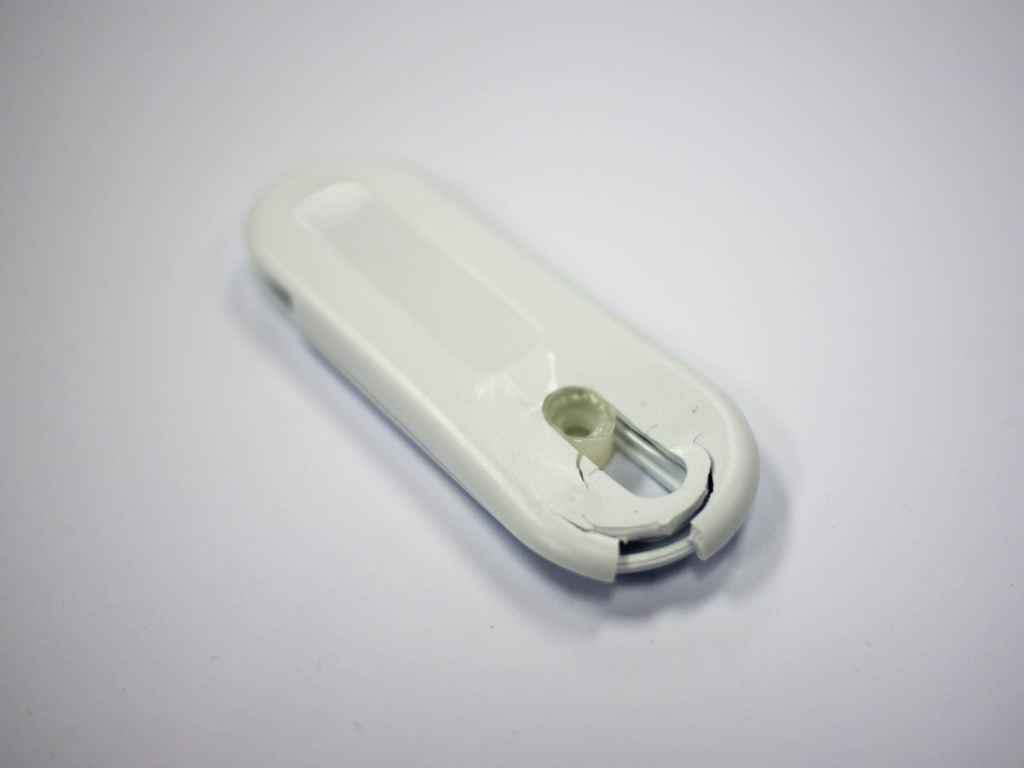 Use ALL brackets included, especially for wide blinds or shades. When covering a wide opening more brackets are required to hold the weight of the blinds. Be sure that brackets are aligned properly so that your window treatments can snap into each one securely. With improper installation the blinds can bend or fall unexpectedly.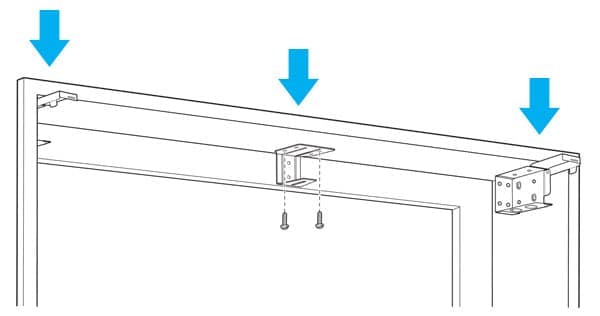 If you are mounting your blinds into drywall (no studs or frame behind) be sure to <strong>use drywall anchors</strong> for more support.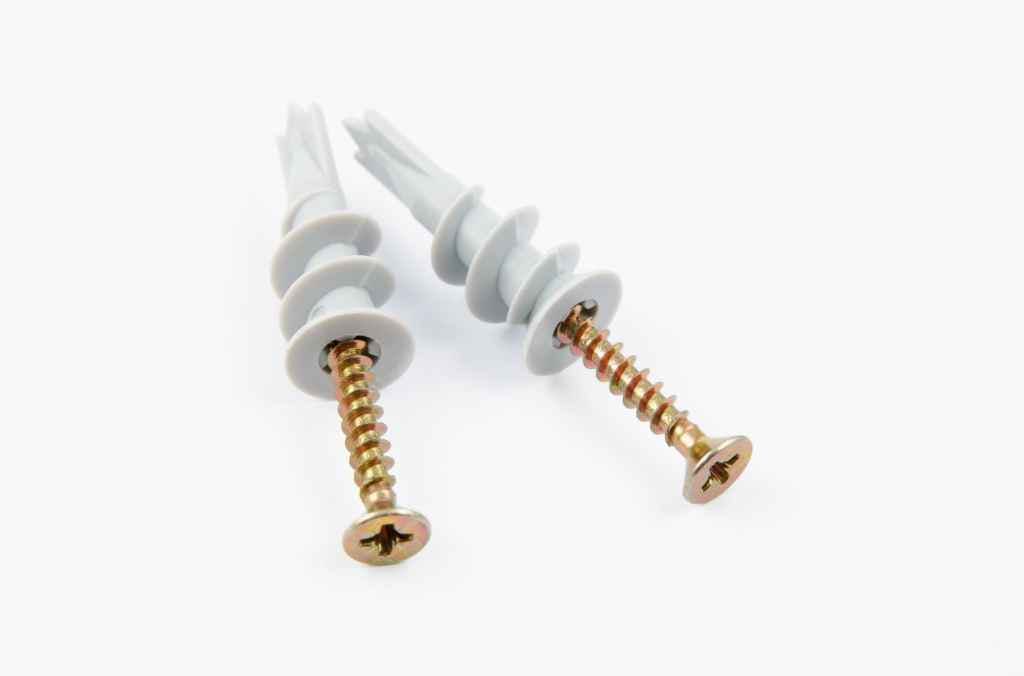 Be sure that cord stops are installed properly. These prevent the cord from going back too far into the headrail and creating slack that can form a hazardous loop.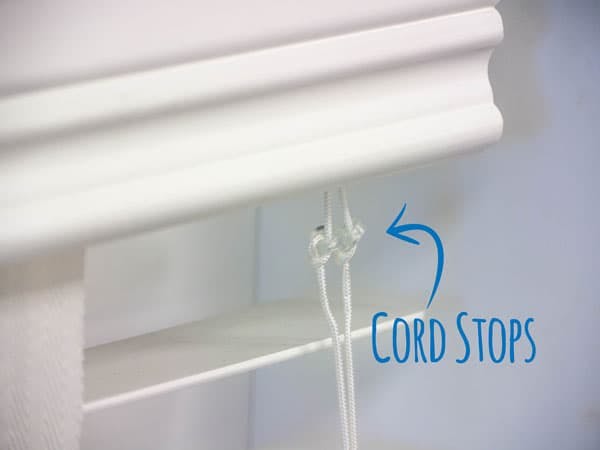 Cord stops should be toward the top of the lift cord when blinds are lowered so as little slack as possible can be pulled through. To adjust, loosen the knots holding your cord stops and slide them into the appropriate position.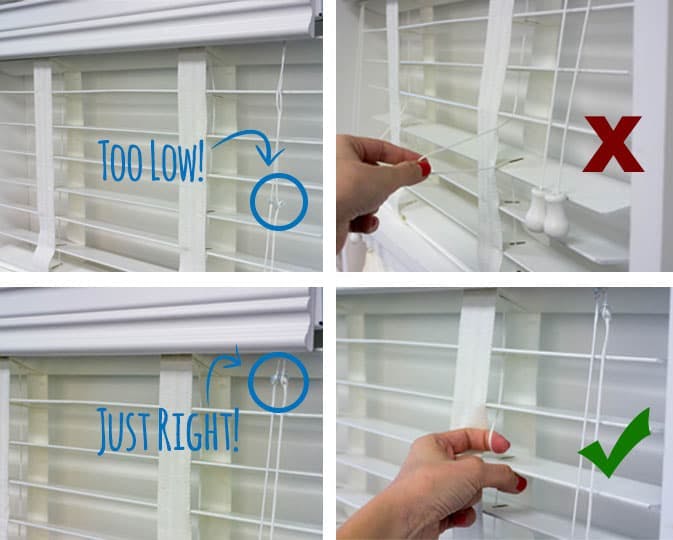 Start YOUR Safer Window Makeover!
Ready to give your home a safety upgrade? Get started with Blinds.com's Safer for Kids Collection.