Bali Blinds has always been a company for innovation, currently holding at least 66 patents on their in house designs. They are one of very few window treatment companies with a dedicated staff of engineers whose sole purpose is to design better blinds.
Why Bali?
Bali's designs are some of the best in the industry, and they cover the entire window treatment market with wood blinds, faux wood blinds, cell shades, vertical blinds, roller shades, aluminum mini blinds, roman shades, and woven wood shades. All of which are available with the added protection of the SureFit guarantee and support of expert designers only when you shop at Blinds.com.
Bali Begins
Bali Blinds has had humble roots. It got it's start in Middleton, WI in 1939 and you might even say that they began by accident.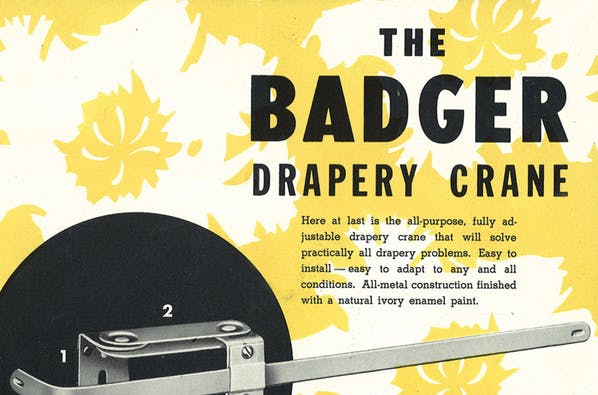 John Graber was installing a set of Venetian blinds in his home one afternoon when he found that the drapery hanging over the edge of the blinds looked a bit unbalanced. In the tradition of the greatest generation, he created something to fix the problem himself. That something was the Badger Drapery Crane. Named after state of Wisconsin (the badger state), Graber's innovative product was immediately adopted by the window treatment industry, and his foray into window innovation quickly became a lifelong career.
Giving Back
Bali not only produces blinds and shades you can count on, but they are a company that you can feel proud to support. With a huge emphasis on serving the community, Bali Blinds team members work with Habitat for Humanity on a regular basis, and have assisted in building (as of 2009) 3 complete homes, and have supplied blinds and shades at no charge to 80+ Habitat homes in the surrounding area.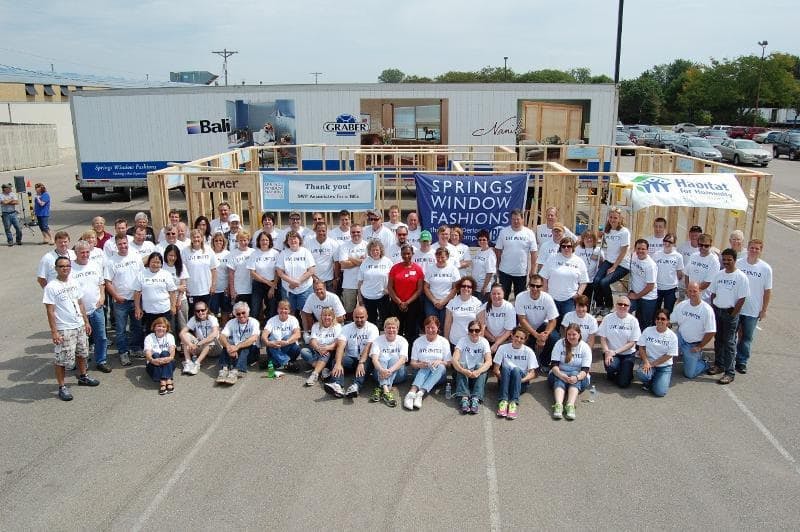 Currently employing around 5000 people, Bali is committed to growing their local economy, as well as making reliable, stylish blinds for the entire world to use.
I believe that the windows are truly the most important consideration in home decorating... you might say that we see through our windows, and that the world sees us through them, too. - Marie Graber
Customer Top Picks from Bali
You've heard the history, but what keeps sour customers coming back to Bali brand blinds from Blinds.com time and again? Take a look at some of our most popular Bali products, hear from some real life Blinds.com customers, and decide for yourself! With more color options, lift styles, and innovative designs than any in the industry, Bali is sure to be a perfect fit for any window treatment.
The DiamondCell Light Filtering shade, is the most versatile shade around. Used in many different settings, the Bali shade offers many features. With 70 color options, top-down/bottom-up and even specialty motorized lift options that can connect with your home automation service or mobile device.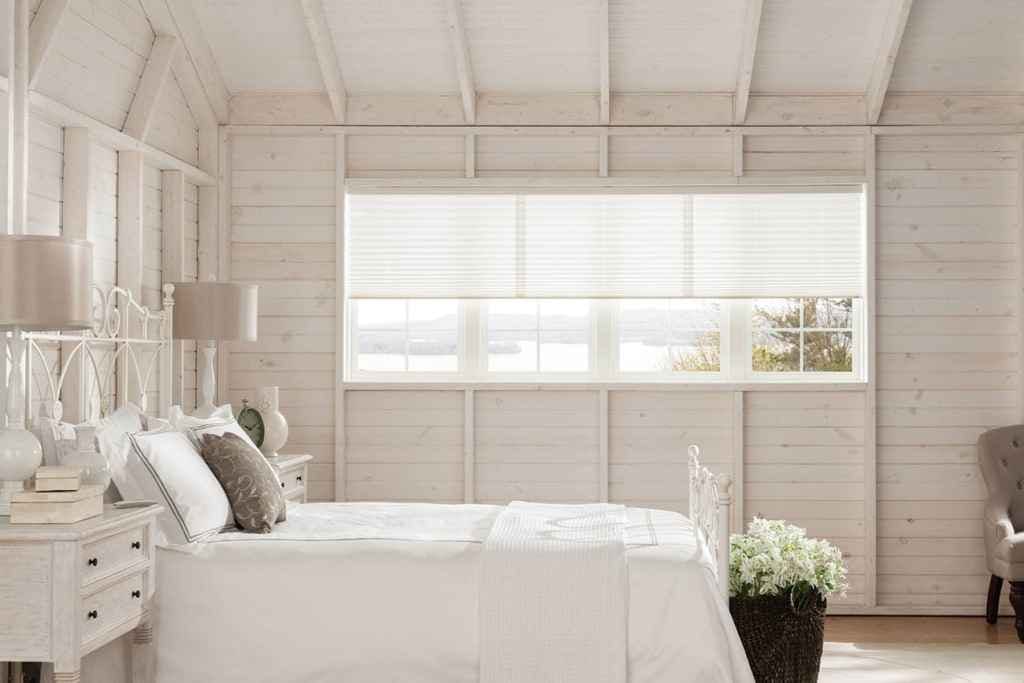 I received my blinds and had all four installed within a couple hours. They look great and the cordless top down bottom feature keeps the look clean and functional. I couldn't be happier with the decision to get these blinds and the upgraded fabric and controls. - Blinds.com Customer Tom from CA
The DiamondCell Blackout shade is just as versatile as it's light filtering counterpart, but with all the darkness and mystery that it's sister doesn't have. Great for light blocking, this shade also has an advantage over many of it's competitors with it's ease of operation and many lift styles.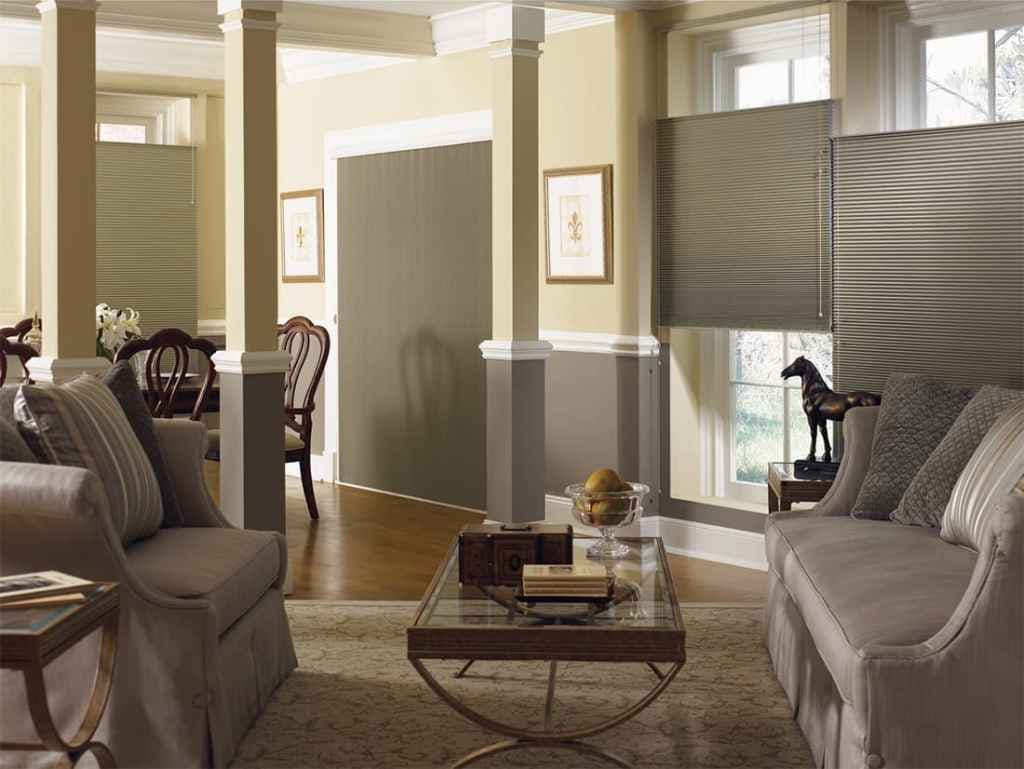 The blinds block light and sound, and they look great! They were made according to my specifications, fit great, arrived in a short amount of time. This is my second order, and I will definitely be back when I need more blinds. - Blinds.com Customer Sally from MO
Bali solar shades bring a modern finish to this high rise apartment. With lots of texture options, solar shades dim the light, while still allowing you to view the outside world.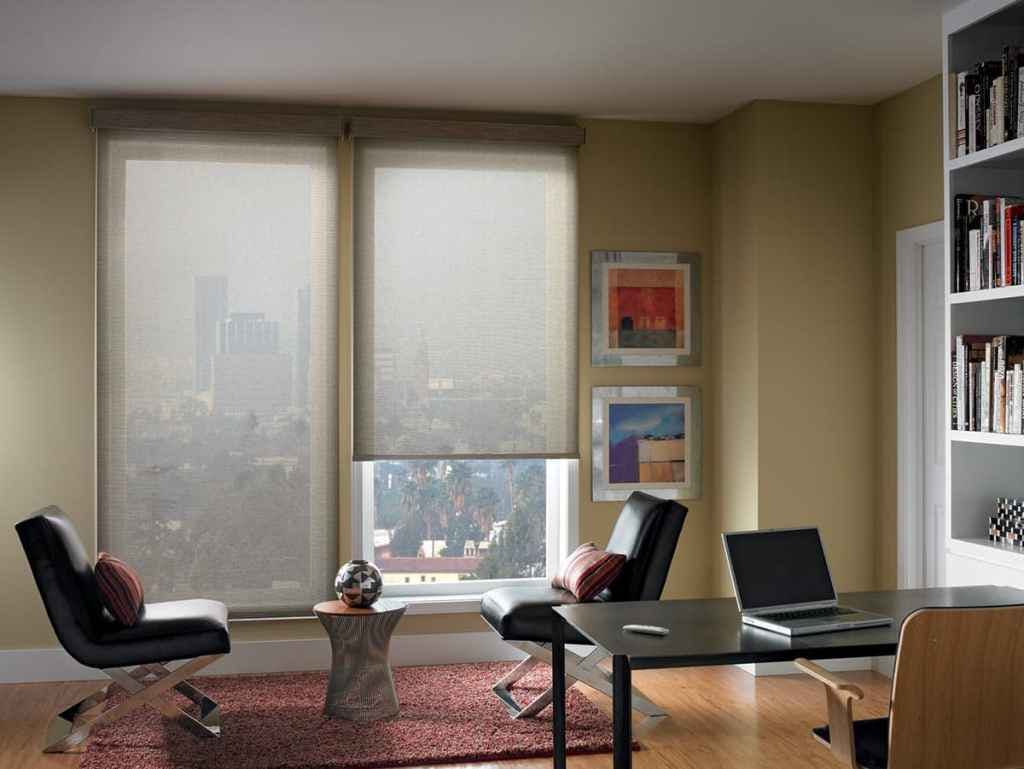 We are so pleased with our solar shades. The sun was brutal coming in our windows and the shades have solved the problem - no more concerns for fading on furniture or floors. They also help to keep the heat down due to sunlight. - Blinds.com Customer Sally from NC
The Northern Heights wood blind collection is a classic, with a wide selection of stains and paints. Cloth tapes are one special option available that gives this product a dimensional new look.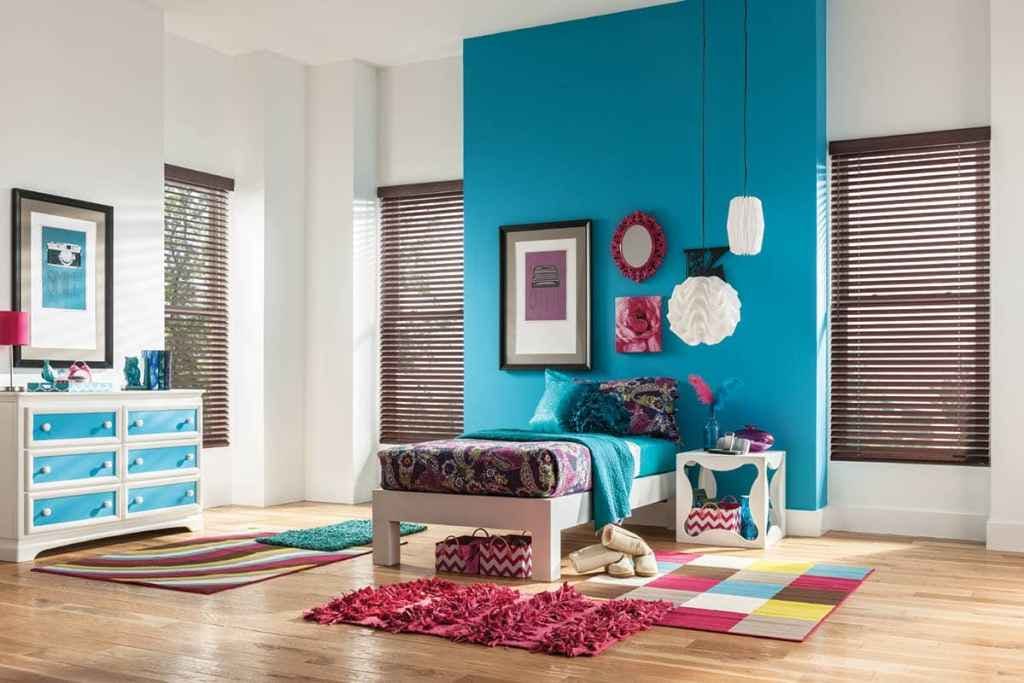 I ordered 3 sets of the Bali Northern Heights 2 Inch Real Wood Blinds in white for my son's new house. They are perfect! With the different variations in the color WHITE (who would have thought there were so many!) we were able to match the blinds to the wood surrounding the windows. It was perfect! Just ordered another set for the kitchen window. - Blinds.com Customer Lynn from CA
The Customizer Mini Blind is a standard of quality when it comes to window coverings. At the end of the day, this blind is a standard, workhorse kind of blind, and just does what you need it to do.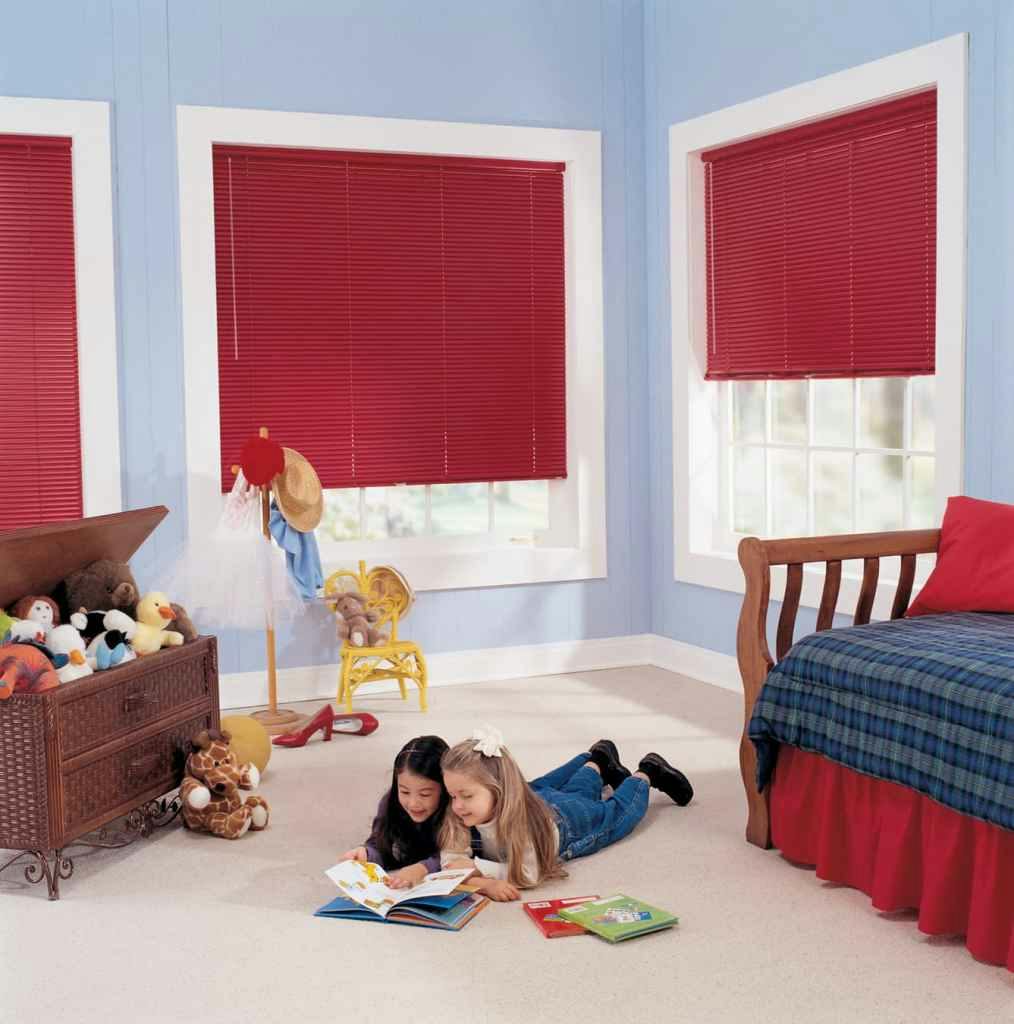 Ordered a custom size, (very small) blind set.., came quick, came correct, and came out nice. Great communication from the company and I would highly recommend them to anyone. - Blinds.com Customer Donald from MN
Ready to Start Your Project with Bali and Blinds.com?
Have questions about one of these products? Call 800-505-1905 to speak with a Bali expert from Blinds.com.