We absolutely adore the blog Vintage Romance Style and its author Teryn Yancey. She's been writing about DIY and lifestyle since 2009. We're crazy about her recent Reclaimed Fence Wood Sign and Tree Stump Cake Stands tutorials.
Teryn recently moved into a new home and hit the ground running with home decor…except for blinds. After 6 months she decided that she finally needed to get her windows covered. Her post, How To Choose And Order Woven Wood Roman Shades, goes over the entire blind process in 4 simple steps.
1. Selecting a Style
After living with only curtains for 6 months, Teryn wanted to add some stylish privacy with shades.
Before: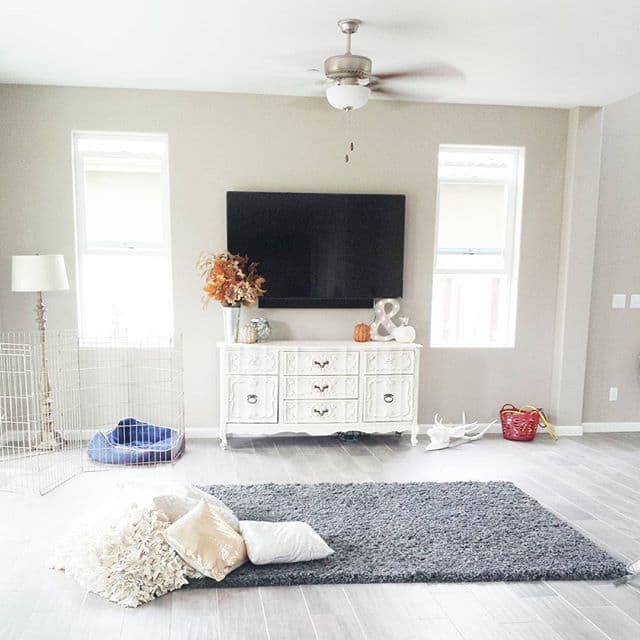 She Says:
Choose what windows you are going to cover and if you want inside or outside mount. I wanted the main area of my living room to flow so I chose the 2 windows on each side of my TV, above the kitchen sink, the skinny window by my front door and my hallway window.
2. Ordering Samples
Here at Blinds.com we always encourage our customers to order samples. Being able to see, touch, and feel a product in person brings the entire shopping experience to the next level. Teryn seems to agree!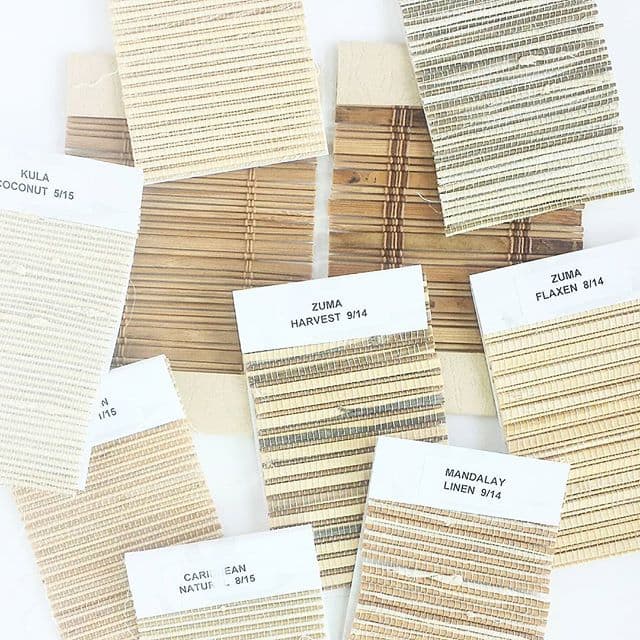 She Says:
I then ordered tons of samples and taped them to my windows to see what would look best with my paint color and style. With them being taped up, I was able to see how much light would filter through when the sun was shining in and how much people could see through at night on my window by my front door.
Teryn decided to choose Natural Antigua Woven Wood Shades because she loved the thickness of the slats and the light feel that they brought to her boho home.
3. Measure your Windows
Measuring your windows is a very important step that allows us to custom make your blinds. The correct measurements will insure that your blinds will fit like a glove!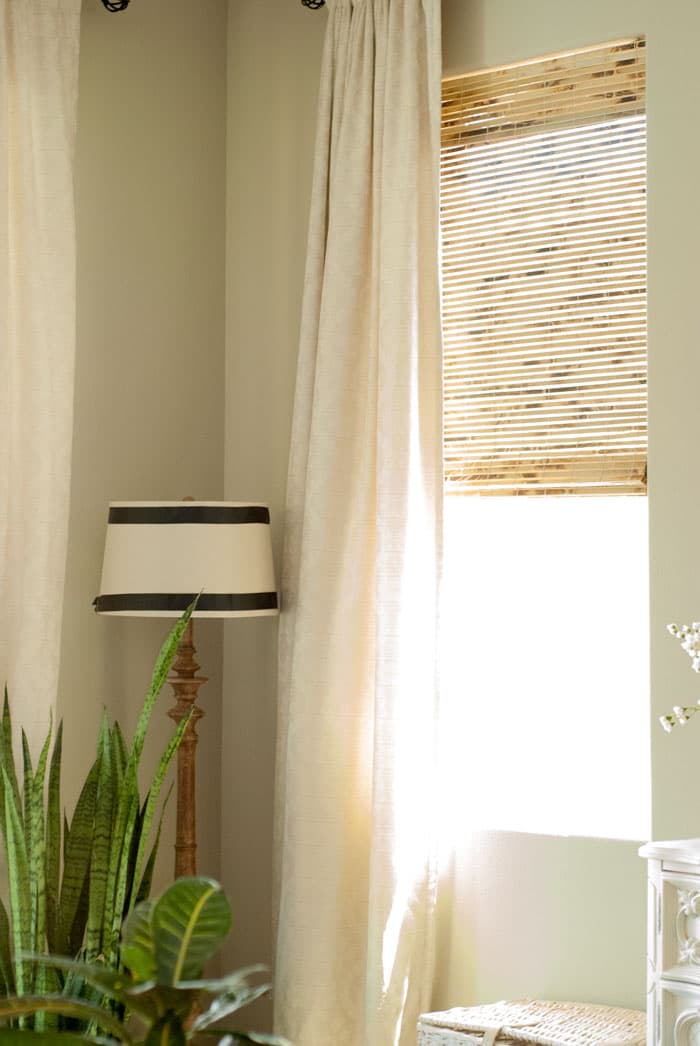 Teryn Says:
The great thing about ordering from Blinds.com is that when you order your samples, they send a brochure on how to measure them correctly. They even have a video too!
4. Enter your measurements and order!
After you enter your measurements it will only take a few short weeks for your window coverings to be custom made and shipped to your doorstep!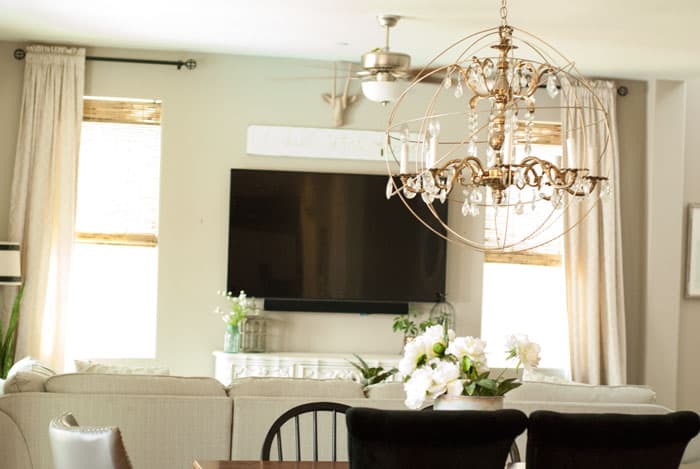 She Says:
They will custom make your blinds and will take a small deduction off of your measurements to make sure that they fit exactly… When they arrive at your doorstep it's like Christmas morning!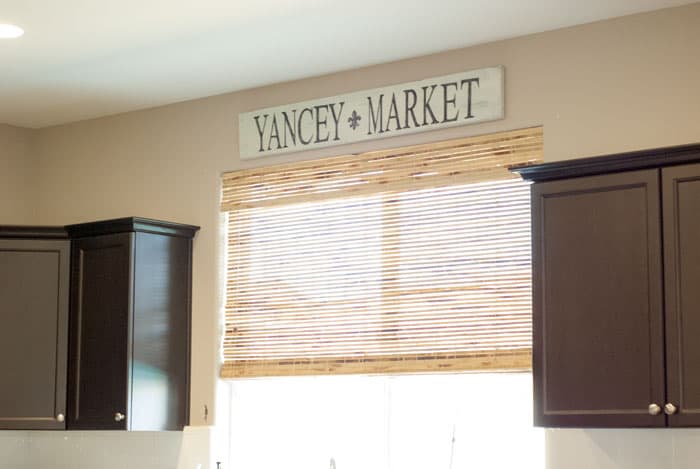 She Says:
I couldn't contain my excitement as I put each one up. It's really funny how we get excited about house things when we become adults. It really transformed my space and made it feel more like a home than a house. It gave it texture, warmth and brought the room to life as the finishing design touch.
Before: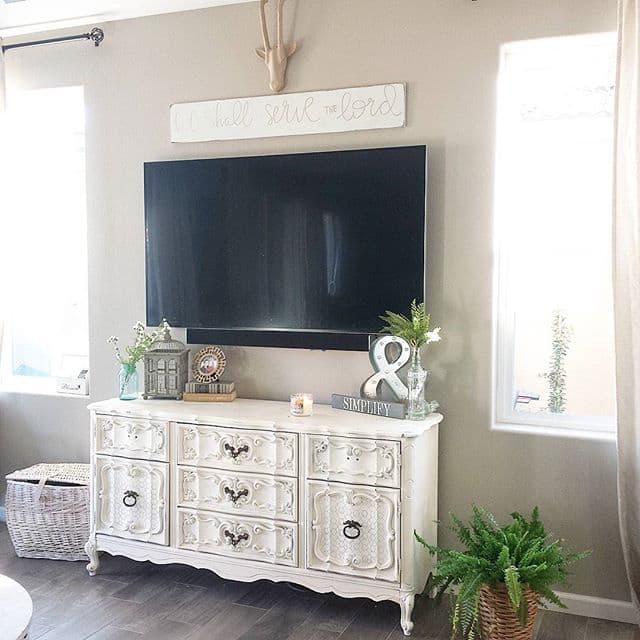 After: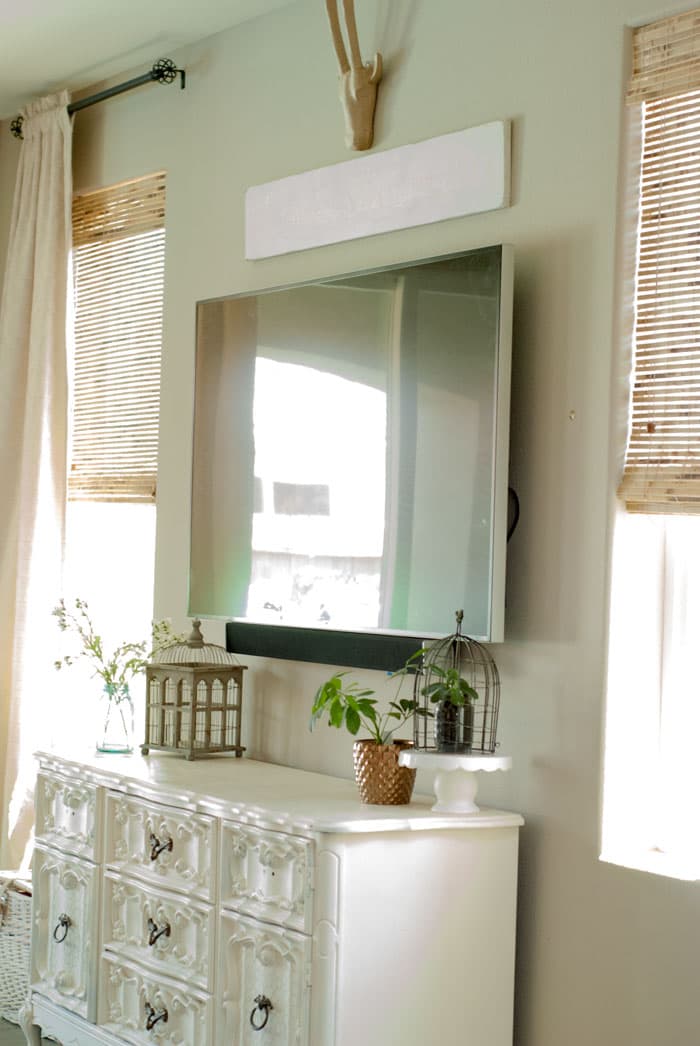 Want to read Teryn's 4 step process in even more detail?
Visit Vintage Romance Style to see her post How to Chose and Order Woven Wood Roman Shades. We're sure that you'll find other great reads on her blog as well!
You can replicate Teryn's look in your home with Woven Wood Shades in Natural Antigua.