Congratulations! You've purchased your first home!
You're getting settled in and it's time to upgrade your windows from bedsheet drapes to real blinds. But there are so many options out there, where do you start?
We spoke with our expert Design Consultants and asked what window treatments they recommend for new homes. The response was overwhelming: the Blinds.com Economy 2" Cordless Faux Wood Blind (say that 5 times fast).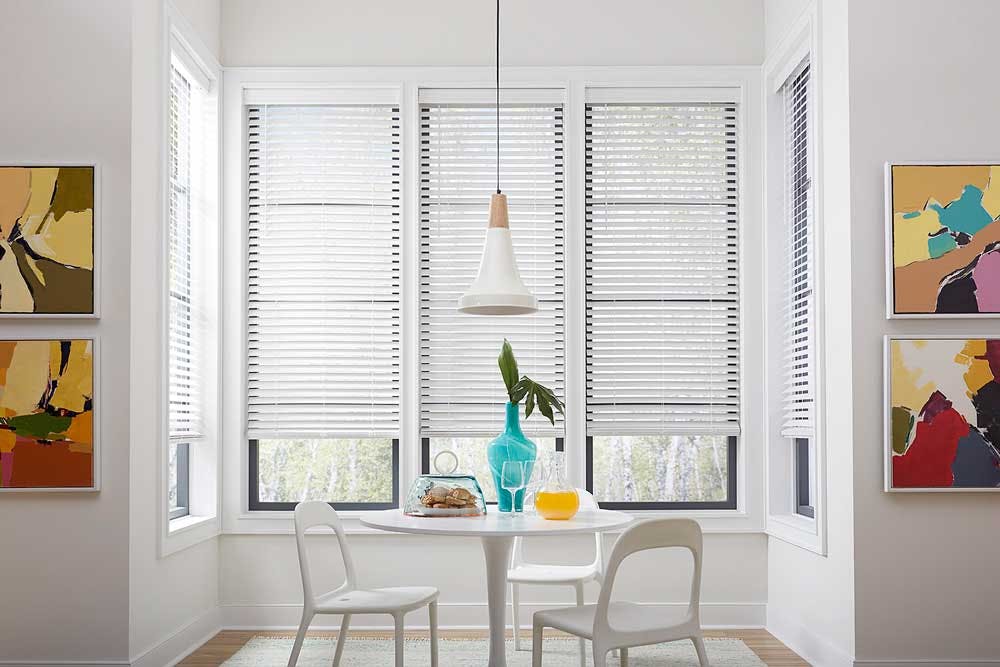 An Affordable Upgrade from Flimsy Mini Blinds
Faux wood is a standard in new homes, rentals and offices for a reason. So we're super excited to finally launch this new, budget-friendly and contemporary window treatment that works with any home's style. Faux wood blinds are especially great for damp spaces like bathrooms, kitchens or over sinks as they are unlikely to warp when exposed to moisture the way that real wood blinds might.
Available in both a cool and warm toned white, this blind is a great match for classic window trims and most standard moldings. Choosing a color that best matches your trim is easy too because samples are always free. The smooth finish slat means they're super easy to keep clean (even easier with the EZ Clean Duster)!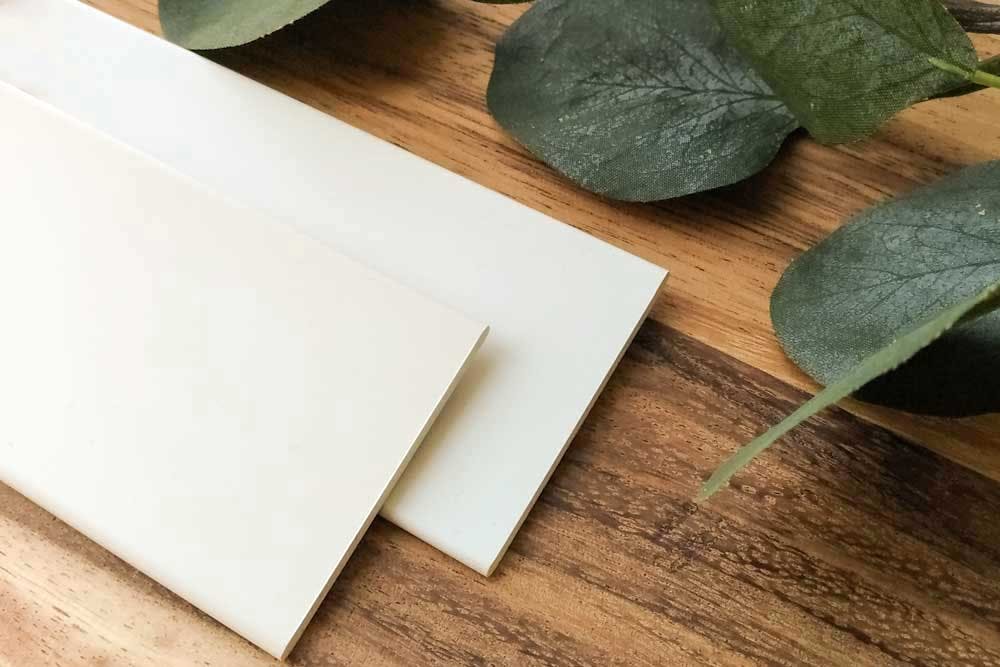 Cordless Convenience
Designer Yaya H (ext. 5437) says "The Blinds.com Cordless Faux Wood Blind offers a clean look. No struggling with dangling cords." Plus fewer cords mean fewer child or pet safety hazards.
Faux Wood Blinds tend to be heavier than real wood blind, which often restricts sizing. But these can be made up to 72 inches wide and 84 inches tall covering the most popular window sizes. Concerned about your window's size? You can get these Professionally Measured and Installed!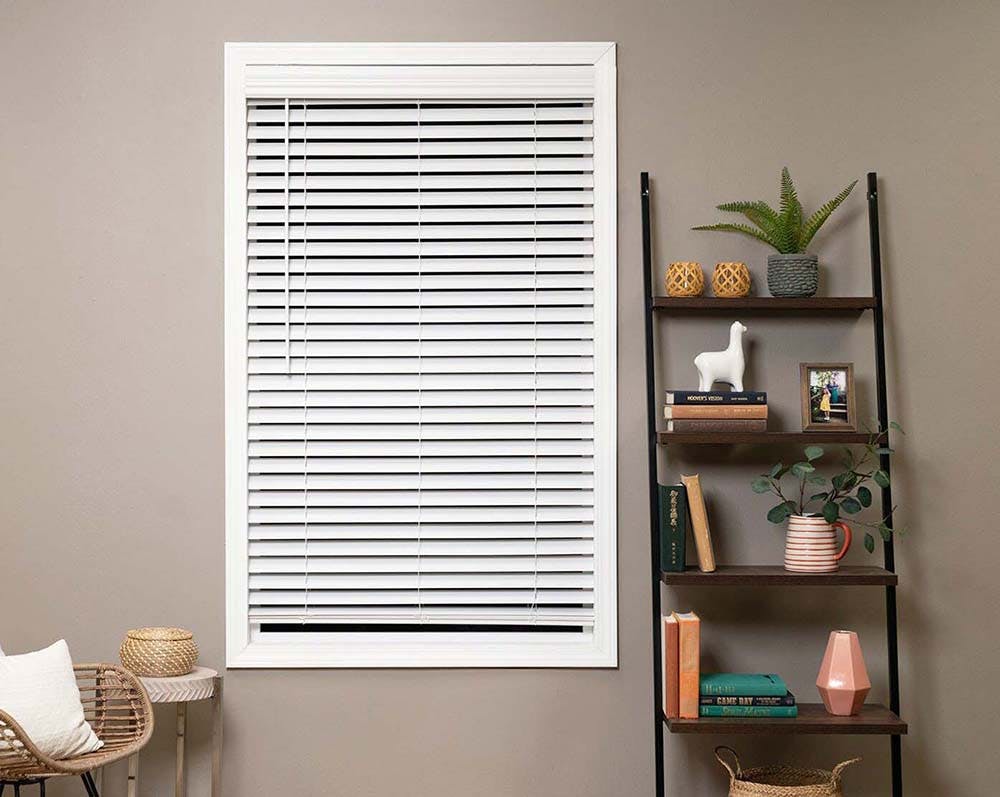 Plus, the cordless mechanism tends to last longer than traditional corded lifts. Designer Branden W (ext 6209) explains: "Corded blinds are designed to have the cord pulled straight down, THEN locked into position. The cords wear out faster because everyone pulls them up while dragging the cord against the lock. Cordless removes the highest wear and tear component from the shade."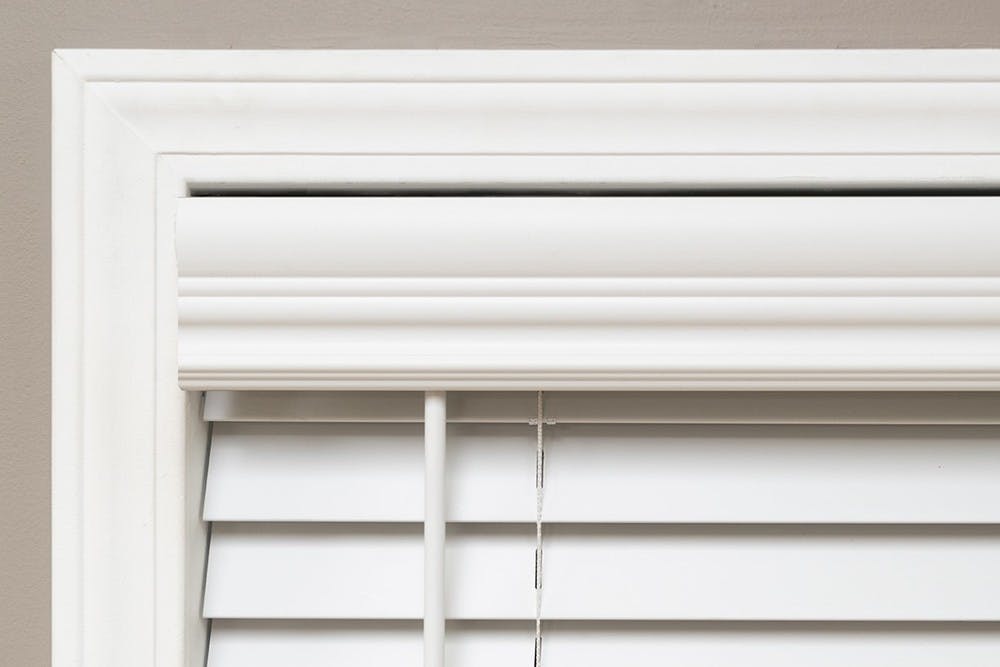 Easy Order, Easy Install
Designer Jennifer C (ext 6074) adds "the Economy Cordless Faux Wood Blinds also have one of the shortest production times at around 5 business days". So you can take down those temporary paper shades ASAP!
Production times may fluctuate based on volume, so please be sure to check the product page for the most up to date information.
Installation is quick and easy using just a few screws and box styled brackets. The brackets tuck away behind a stylish valance, hidden from view. Side returns can be included to wrap around the sides of the blind and cover exposed brackets if you are not mounting flush within a window frame.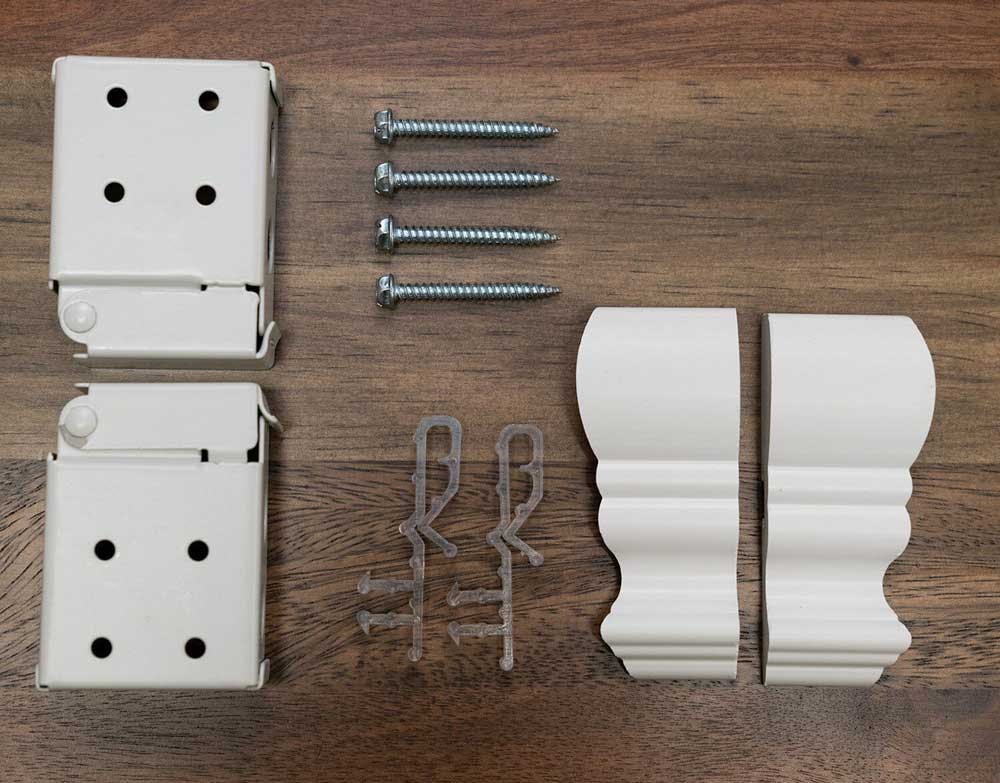 Have Questions or need help with your window project? Talk with Yaya, Branden or Jennifer (or any of our Expert Design Consultants) by calling 844-551-3769.
Also Check Out:
Are You Making These Curb Appeal Mistakes?
Not Your Grandma's Roller (& Solar) Shades
How To Choose: Wood Vs. Faux Wood Blinds