Need to get your windows covered before holiday guests arrive? Blinds.com designers are sharing their top picks for the dining room and guest bedroom.
Hear what they had to say and give them a ring at 800-505-1905 + the extension listed by their name to start your project today!
Top Dining Room Window Treatments
"Wood blinds or Shutters in a dark wood tone will add depth and elegance to your dining room." - Kevin Simpson Ext. 6058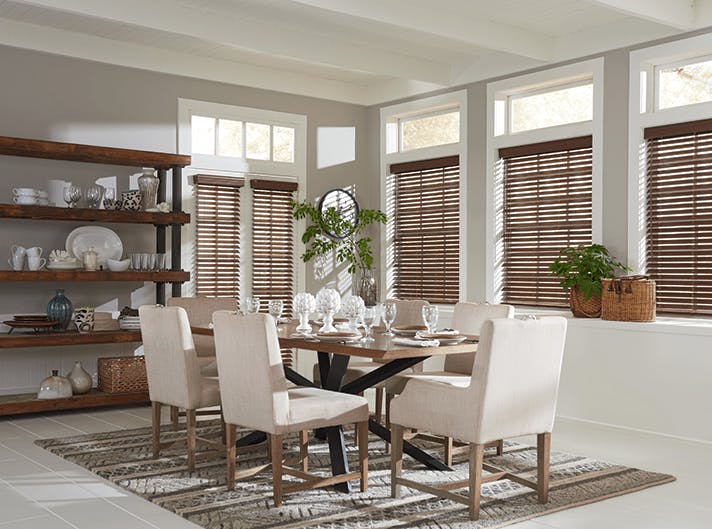 "Stained wood shutters will give your windows sophistication and they can be matched to wood floors or furniture." - Ralph Arriaga Ext. 5493
"I love Sheer Shades or Sheer Vertical Shades for the dining room. The soft fabric adds elegance, plus they can be tilted open for adjustable light control." - Danielle Sansone Ext. 6118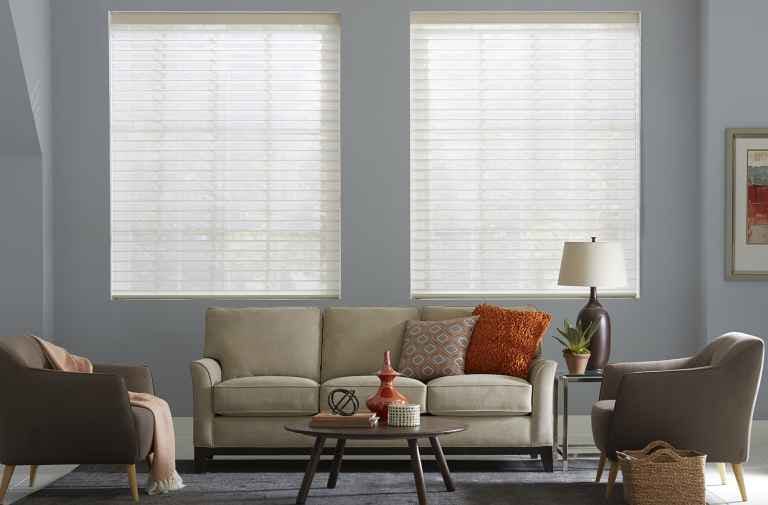 "Horizontal Sheer Shades are the best of both worlds when it comes to functionality and softness. They have a lot of versatility so you really get a good bang for your buck." - Katrina Esco Ext. 5498
"Sheer Shades and Shutters are what I recommend most for dining rooms. Both can tilt open and closed and are upscale enough for a formal dining room. Don't do Faux Wood Blinds.  They're great in any other room, but you need to make more of a statement in the dining room." - Dixie Dalton Ext. 5301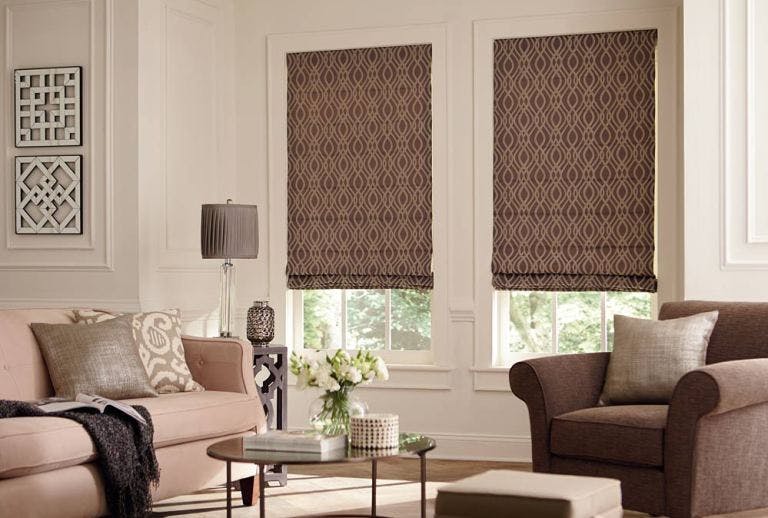 "Roman Shades are the perfect way to make a fall statement in the dining room. Choose a fabric in warm fall hues. Light Filtering Roller Shades are another great option because they're lightweight and can span wide windows which are common in dining rooms." - Steph DeWaegeneer Ext. 6117
"Are your existing coverings functional, but want to add some drama? Layer draperies on top in a nice fall pattern. But, if your windows are bare or you need to replace everything, I'd suggest 2 1/2 Inch Wood Blinds or Shutters." - Alex Sansone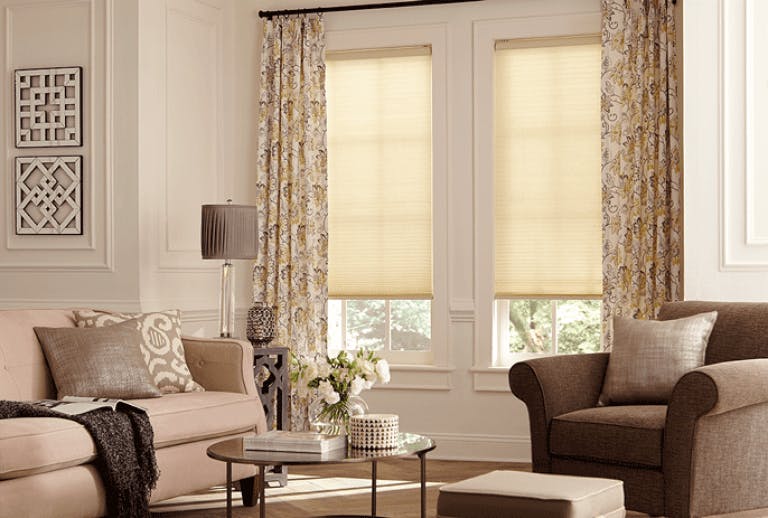 For the Guest Bedroom: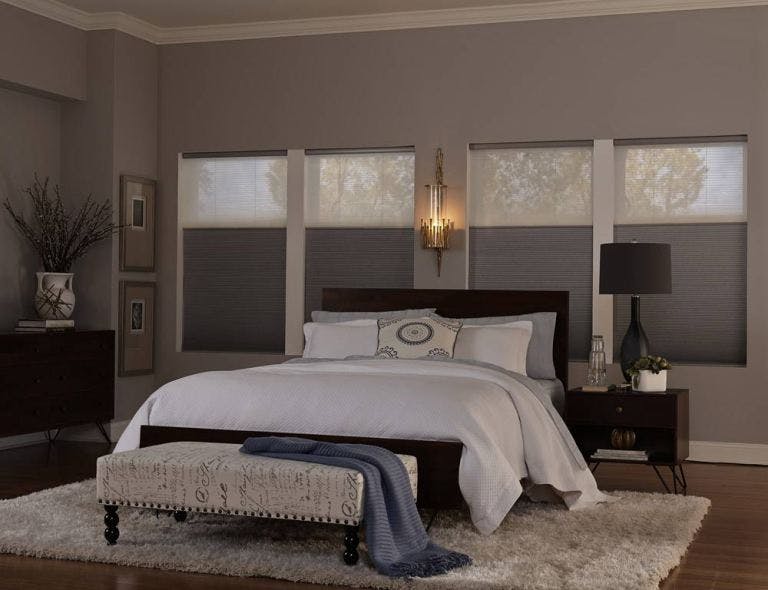 "Most people automatically think blackout when they're decorating a guest room. But there's one thing you should consider before you do. Do you want your guests to sleep until noon or waking up at a decent hour? Guests may not be used to complete blackout and sleep the day away. If you don't want them to sleep too long, go with a Light Filtering Shade or Top Down Bottom Up Shade. " - Dixie Dalton Ext. 5301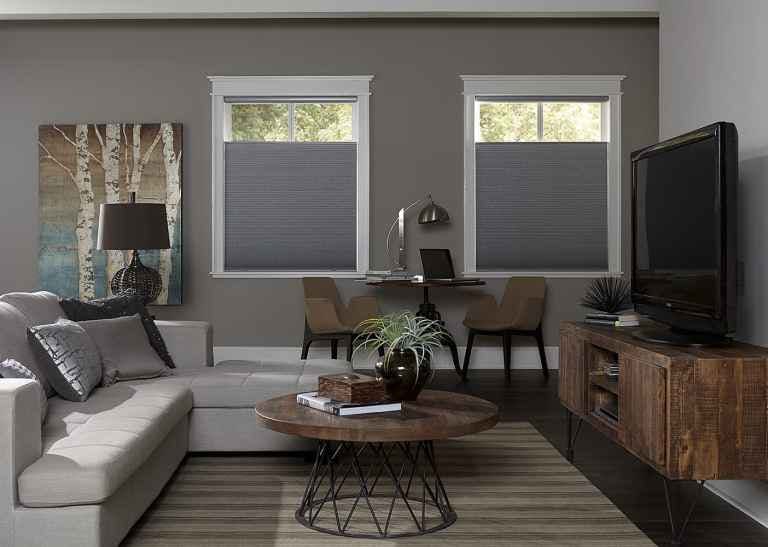 "Top Down Bottom Up Blackout Cellular Shades will give your guests full control of the light in their room and they're affordable!" - Steph DeWaegeneer Ext. 6117
Need Blinds By Thanksgiving?
If you want your blinds to arrive before your guests do, order samples now and start shopping at Blinds.com or with one of our expert designers. Your order will be custom made to your exact specifications, so most take 2-4 weeks to arrive. Order soon to get yours in time!