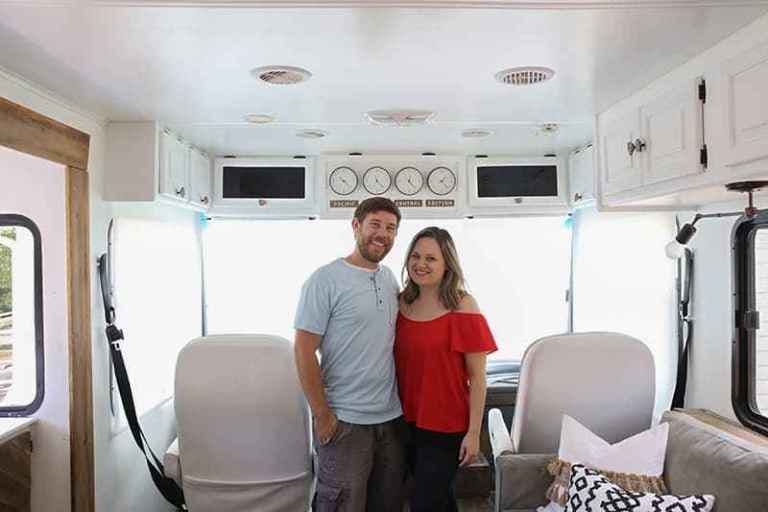 Bloggers Katie and Eric are preparing to embark on a year long journey across the country in their RV. Due to their love for DIY projects and home decor, it's only natural that they chose to upcycle! What started as a dark and very 1970's camper, has slowly but surely transformed into a cozy, bright, and inviting home on wheels!
They have been keeping all of their readers updated throughout this process on their blog Mountain Modern Life, and their latest update included our favorite part of any home...the windows!
Katie and Eric were looking for something that would provide privacy without blocking the sunlight. Our Light Filtering Roller Shades were a perfect match!
From 1970's Drab to Rustic Modern Fab
Katie and Eric were desperate to replace the RV's outdated curtains on their windshield, driver window, and passenger window.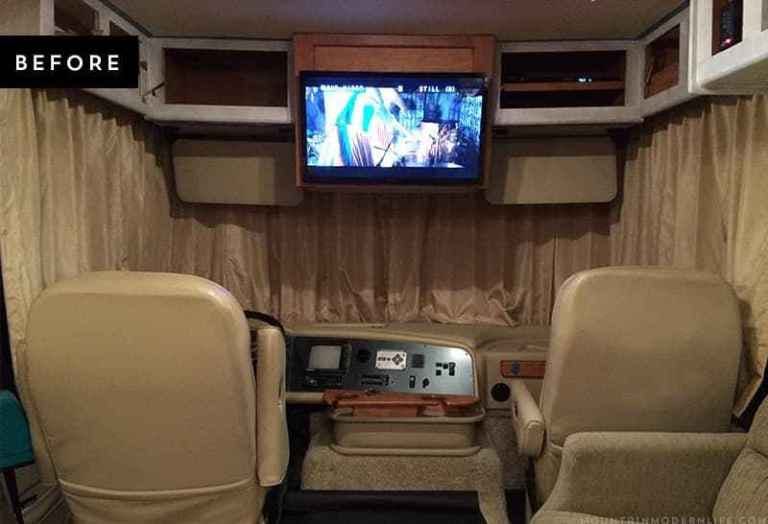 Katie Says:
Seriously though, how awful are those curtains?! Not only were they bulky, and a pain to open and close but talk about an eyesore. Do you have these type of window treatments in your RV? If so you'll be happy to know that they can easily be replaced.
Katie and Eric started their efforts to ditch these eyesores by ordering samples from their Blinds.com designer, Schuyler.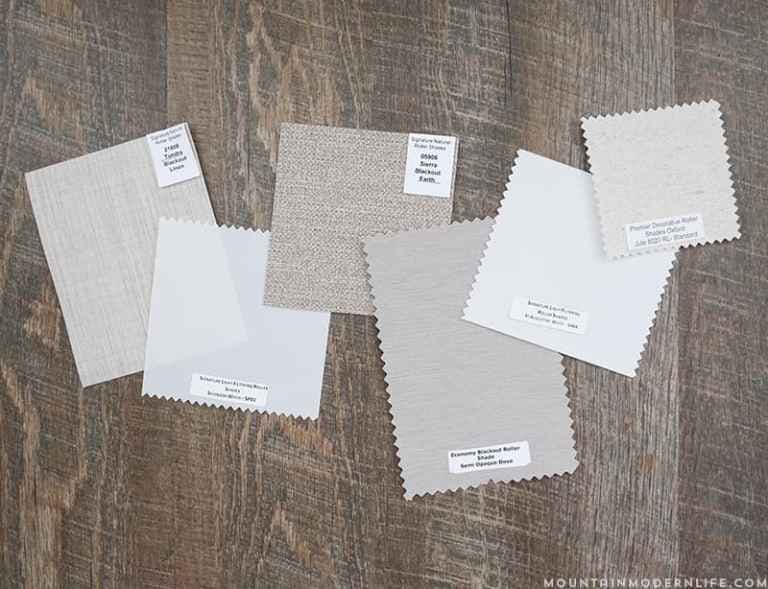 Katie Says:
I went back and forth between getting white or a more textured, linen , or jute style shade. The first thing I did was order samples in a variety of shades and style options (which are free). This is a must since the color and texture can vary greatly from what you see on screen so whatever you do, don't skip this step!
We decided that the Light Filtering Roller Shades would be our best option because they allow light to come in, while still providing privacy.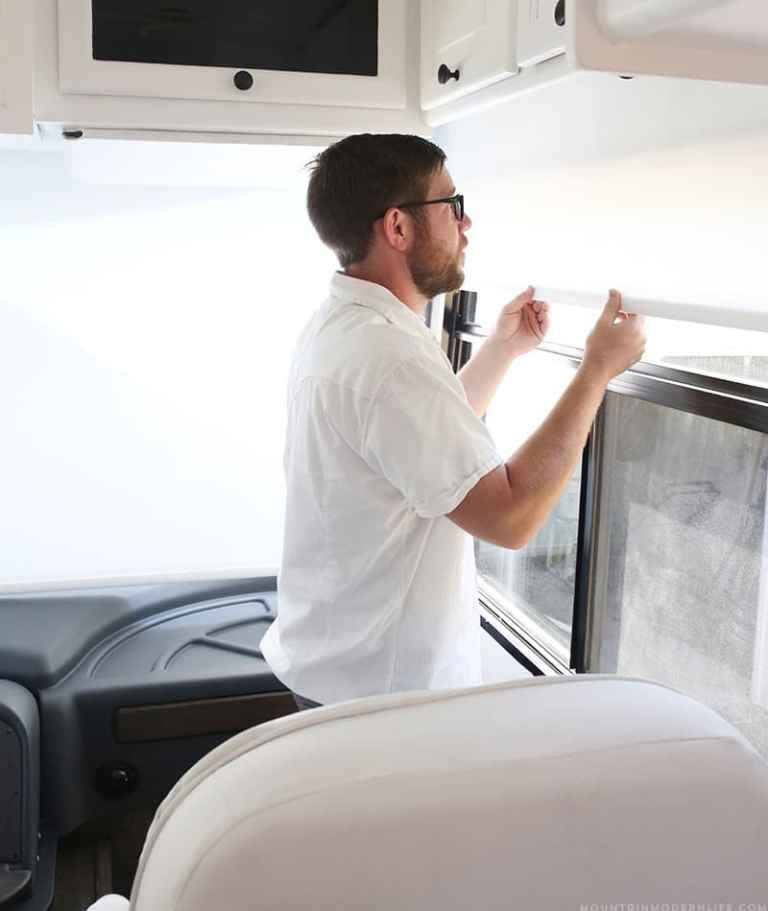 Katie Says:
As far as installation goes it was pretty easy and took less than 10 minutes for us to get both the driver and passenger roller shades in place. We basically screwed the brackets that came with the shades into the ceiling and then slid the spring loaded shades onto them.
The Big Reveal!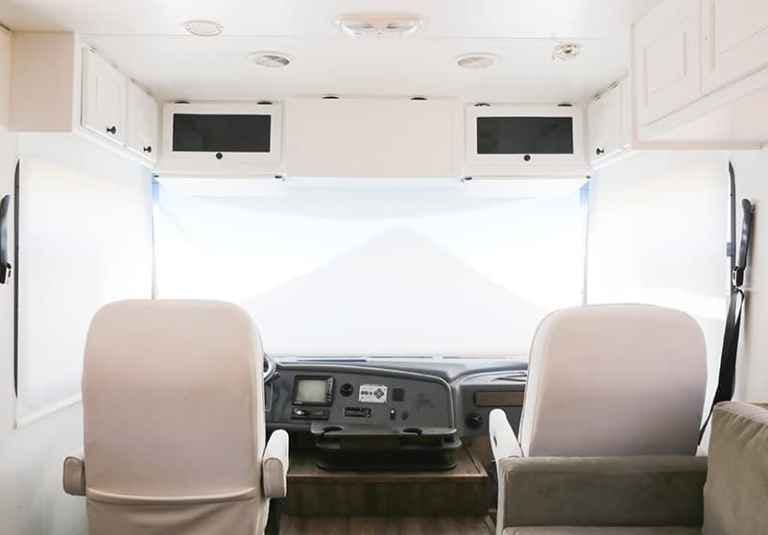 Katie Says:
Here is what our new roller shades look like installed in the front of our RV. We still have a couple small projects to finish up which will bring a bit more personality to the space, but I can certainly say it's a HUGE improvement to the bulky, beige curtains that were there before. Don't you think?
Want to Ride in Style?
To get more tips on upcycling an RV, or to simply feed your wanderlust cravings, head over to Katie and Eric's blog Mountain Modern Life and check out more posts like this one: Affordable RV Windshield Roller Shades.
Whether your home is on wheels or not, you can get this look with Blinds.com Light Filtering Roller Shades in Splendor White.