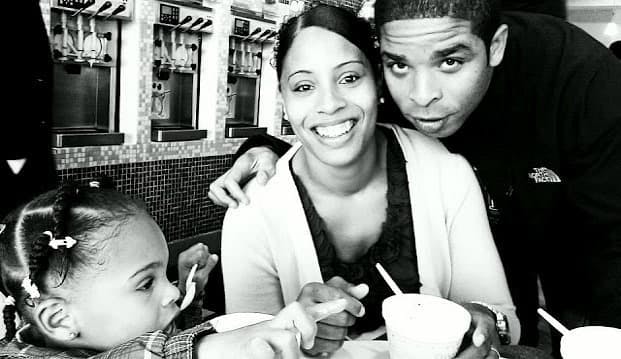 We'd like to introduce you to an blog we love, House Made Home.  It follows the adventures of Tyesha and her family as they transform their humble abode one DIY project at a time. On a quest to get her home beyond builder's grade and into the custom arena, she's constantly making little tweaks here and there. Tyesha's spot-on style, and inspired creations make her blog one we come back all the time for DIY inspiration.
Here are a few of our favorites from House Made Home:
These gold striped curtain panels look stunning with sunlight shining from behind, and they were made from drop cloths!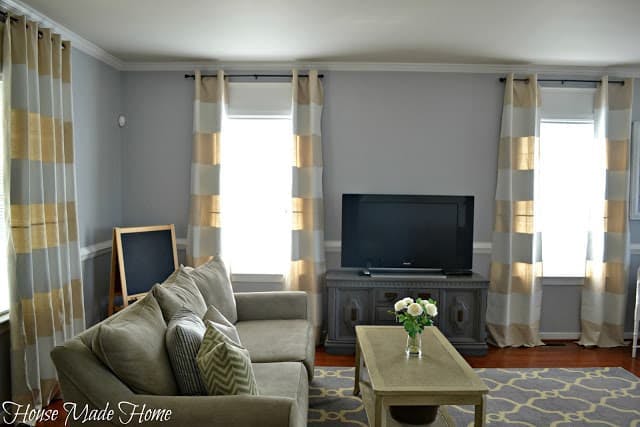 DIY Drop Cloth Curtains from House Made Home
Just like hanging curtains a few inches above the molding makes windows look taller and more open, elongated molding does the same. Get this custom look with plywood and a little crown molding - easy!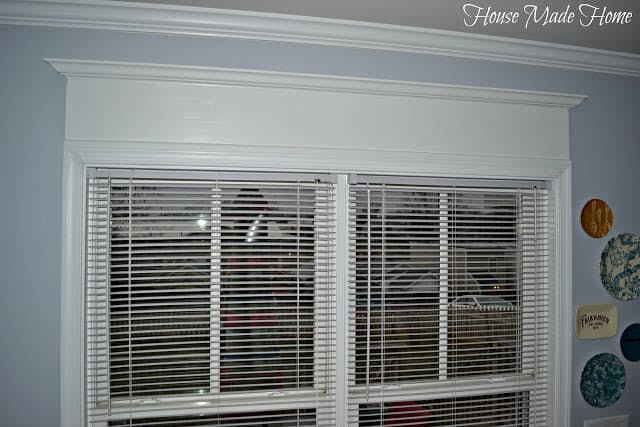 DIY Window Molding from House Made Home
Don't you think your Instagram photos need a real world home, rather than just being hidden away in cyber world? Make this Insta-frame with twine, a staple gun, and tiny clothespins (what could be cuter!).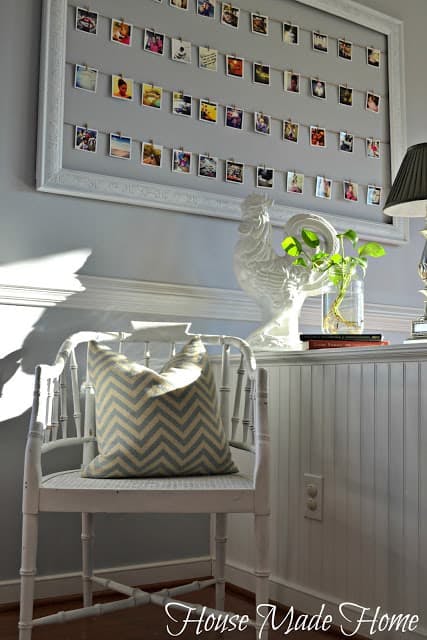 Easy Insta-frame from House Made Home
Tyesha and her hubby created this charming farmhouse-style table from pallet wood.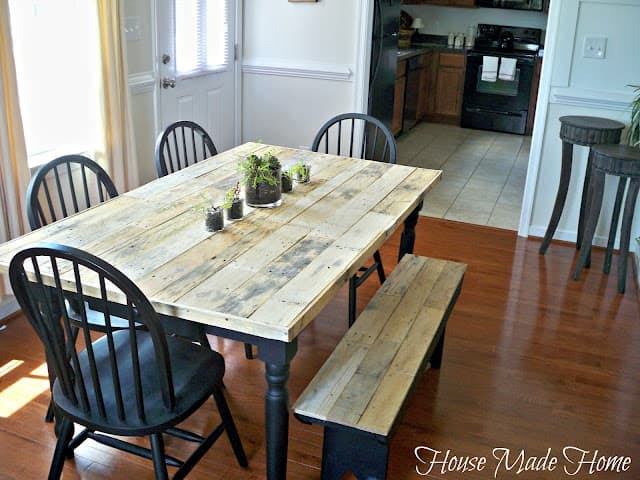 DIY Farmhouse Table from House Made Home
Want More House Made Home?
Keep up with all the decorating adventures over at House Made Home. AND keep your eyes peeled... Tyesha's gorgeous home will be making another appearance on The Finishing Touch very soon!
More Blogs We Love:
Little Green Notebook, 7th House on the Left, and I Heart Organizing