We love that we have so many genius blogger friends in our lives. When Leanne from Rave and Review told us that she wanted to use sliding panels as a makeshift laundry room door, we were skeptical. We couldn't quite picture it.
But, we trusted Leanne's vision and are happy to say that we were blown away by how her project turned out.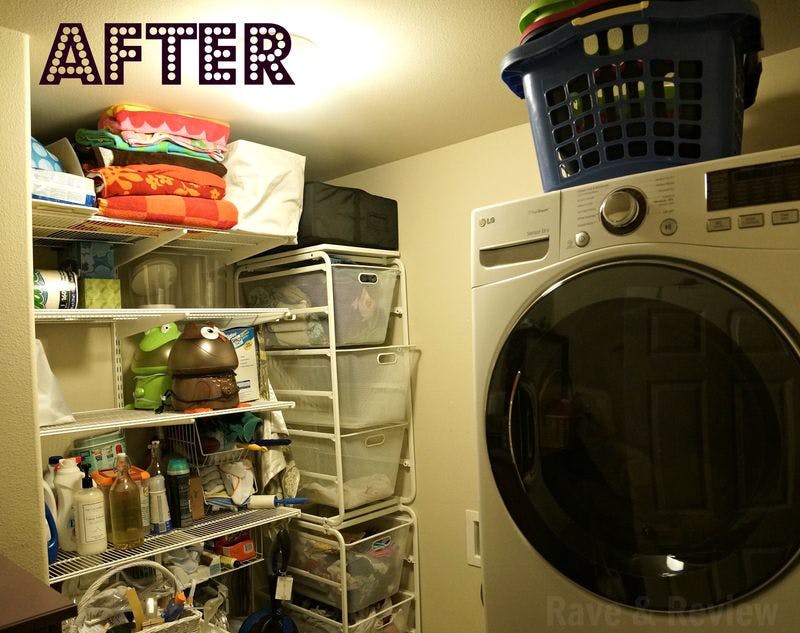 As you can see above, Leanne did a major laundry room overhaul with a new stacked washer and dryer, and a wall organization system that truly made the most of a strange alcove.
Sliding Panels for a Sleeker Laundry Room
Leanne loved her new storage, but didn't want it to be in full view for passers-by. Genius-that-she-is, Leanne knew that Bali Fabric Sliding Panels from Blinds.com would be the perfect solution.
Sliding panels are typically used for sliding glass doors and large windows, but who says that's all they're for?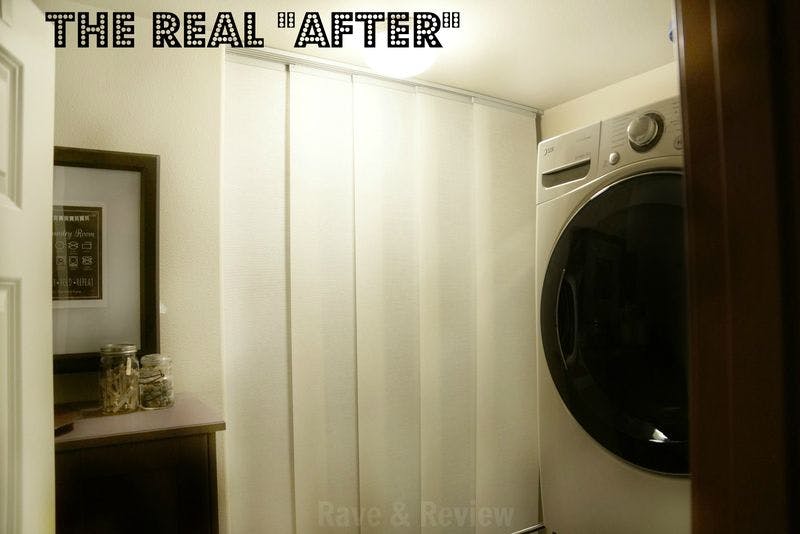 These panels are SO much sleeker than bi-fold doors. They can be stacked to one side for full access, and are crazy easy to install.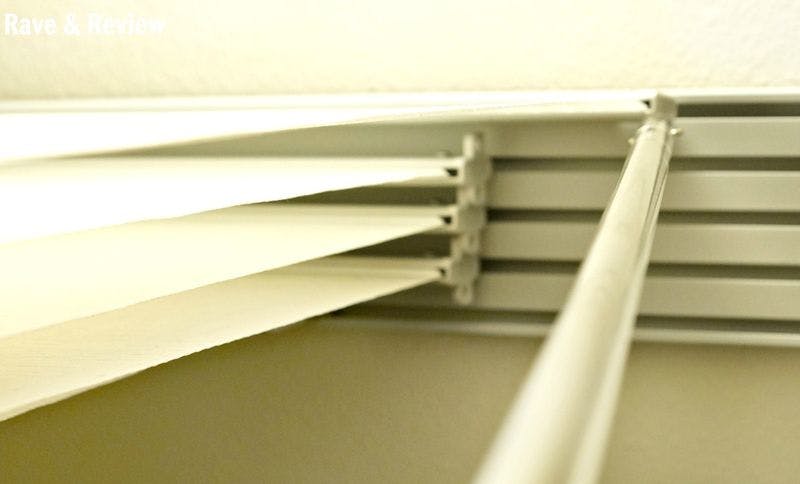 Each panel is on an individual track, so you never have to worry about them getting mis-aligned. They'll always hang straight and overlap perfectly.
Fabrics Galore!
If you'd like to stylishly hide away hardware, just add an optional valance in matching fabric or beautifully finished wood.
These panels are available in hundreds of beautiful fabrics. Promenade Sachay is perfect for Leanne's serene Laundry room, and coordinates with her walls and appliances.
If you want a bolder look, choose from a wide selection of patterns and accent colors.
Oh, The Versatility!
Other genius customers have used sliding panels and vertical blinds alternatives as room dividers, and we love this look. This is a great solution to make the most out of a tiny apartment or multi-use space.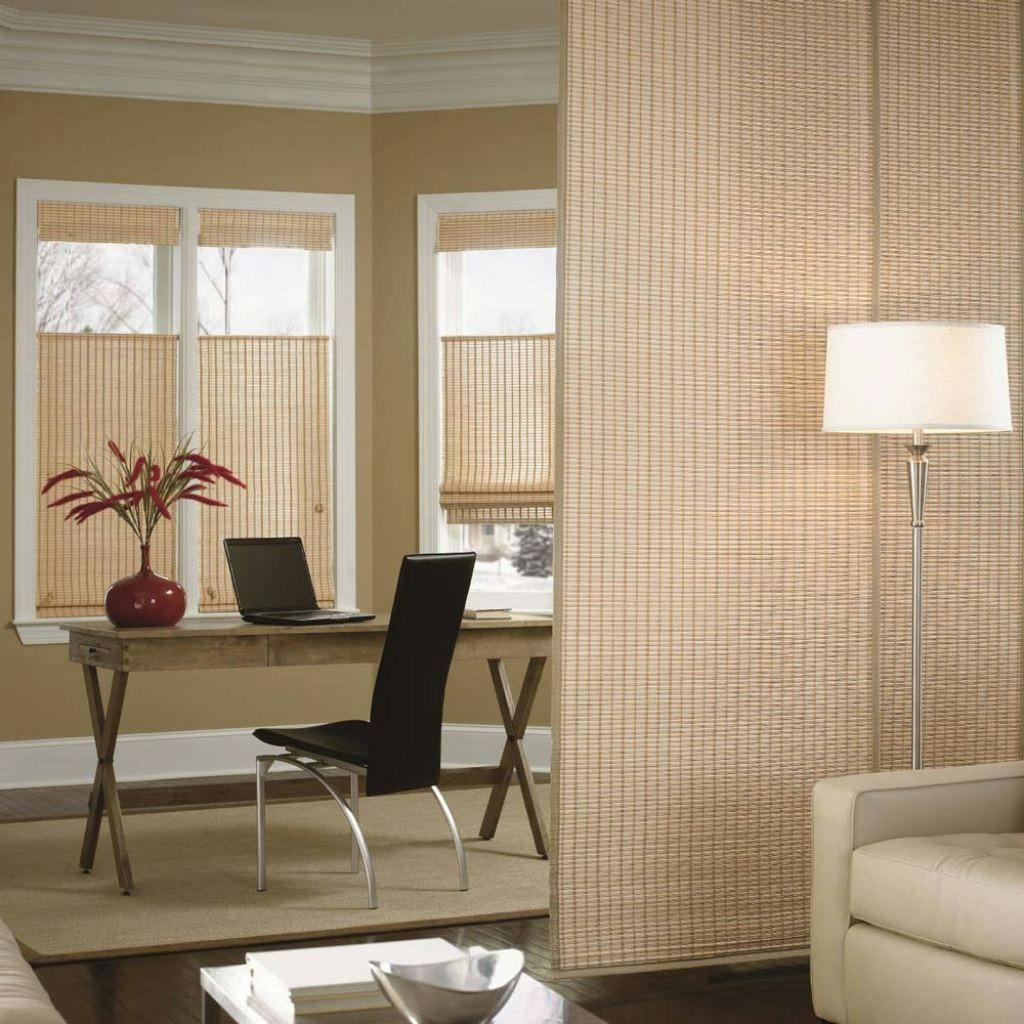 See Even More Makeover Photos!
See more of Leanne's laundry room makeover at Rave and Review. You've got to see her genius diaper dispenser turned laundry organizer. It has a dryer sheet dispenser on the side!