We all know how frustrating it can be when your blinds break – ugh!  Tilting your slats open and closed is a daily routine for most customers, so what do you do if they no longer tilt?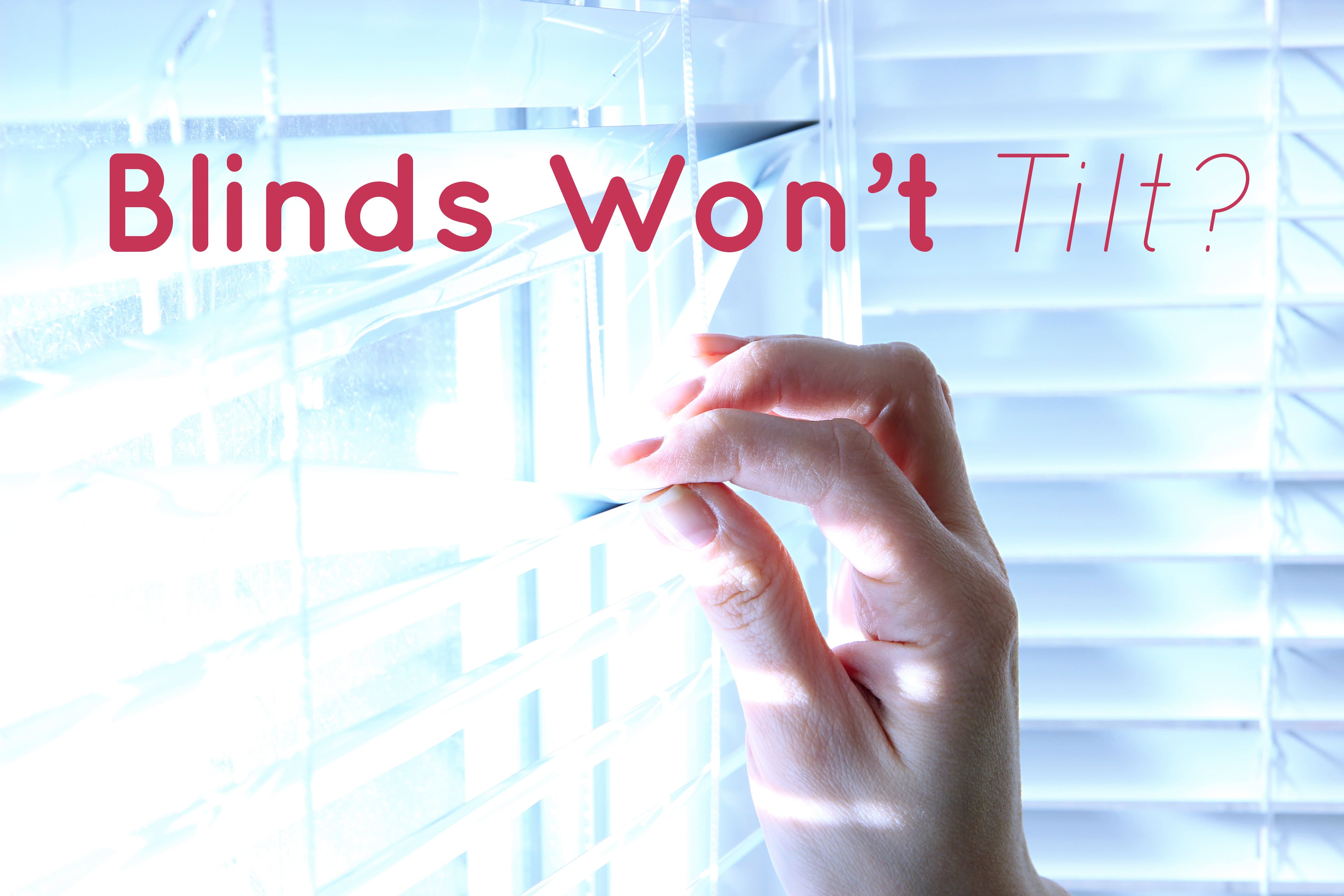 How To Fix Blinds That Won't Tilt – 2″ Horizontal Blinds
This tutorial applies to most 2″ venetian blinds including Faux Wood, Wood Blinds and Mini Blinds.
Tools Needed:
Flat Head Screw Driver, Rubber Mallet, Needle-nose Pliers
Step 1:
Remove the valance from the valance clips.  Tilt the slats horizontally.  Lift and lock slats in the raised position with approximately 1″ of space between the top slat and the underside of the headrail.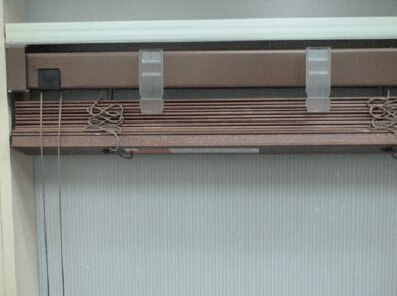 Step 2:
Remove the blind from the mounting brackets.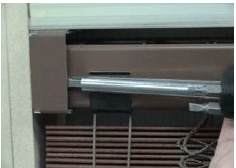 Step 3:
Remove the cord tassels and washers from the tilter cords and set aside.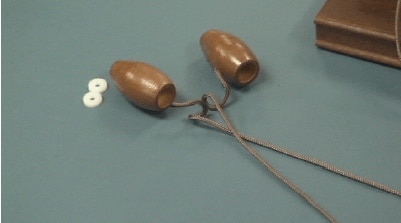 Step 4:
Remove the blind's end caps with a flat head screw driver.  If you need some extra muscle, use a rubber mallet to gently tap the screw driver.  You can also use needle-nose pliers to pull the end caps off the headrail.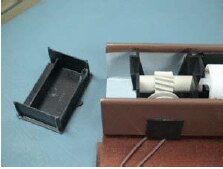 Step 5:
Slide the metal tilt rod away from the open end and out of the cord tilt mechanism until it is free of the tilting part.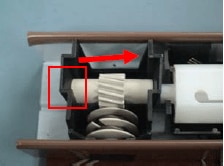 Step 6:
Use your hands to gently pry open the headrail and pull the tilting mechanism up and out of the rail. The old cord will pull out along with the tilt mechanism.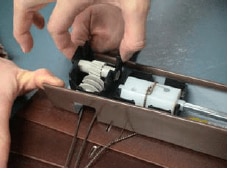 Step 7:
Thread cords from the replacement cord tilter down through the punched hole in the headrail.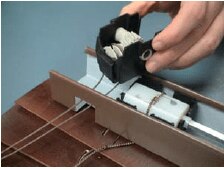 Step 8:
Apply some force and push the tilter down into the head rail.  Tip:  Wait until you a hear a snap to know it is securely in place.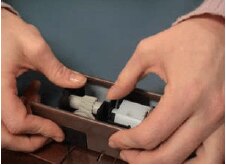 Step 9:
Make sure the tilting cords are even lengths.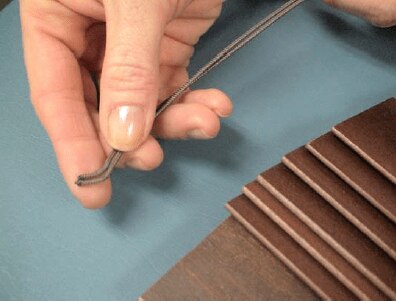 Step 10:
Turn the tilt rod so the tape drums are in the open position.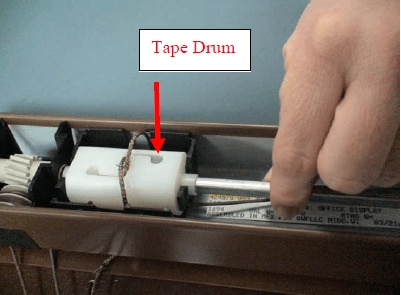 Step 11:
Slide the tilt rod into the cord tilter mechanism.  Tip: You may have to turn the tilt rod slightly in order to find the correct alignment.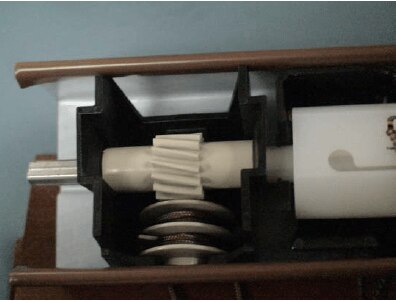 Step 12:
Replace the end caps. Use a rubber mallet if needed to ensure a tight fit.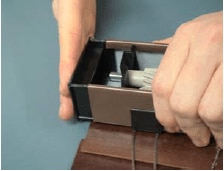 Step 13:
Test the cords to make sure the slats tilt correctly.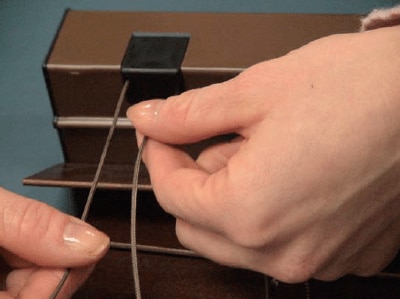 Step 14:
Reinstall the blind into the brackets and replace the cord tassels with a double loop knot.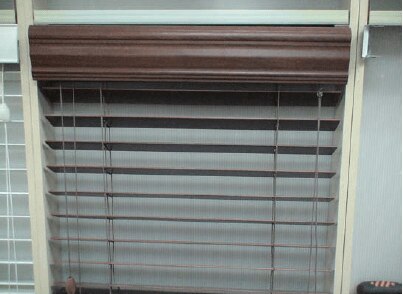 You have now completed the steps on how to replace the cord tilt mechanism on a 2″ horizontal blind.
For further assistance, feel free to contact Blinds.com customer service at 1 800 505 1905 M-F 7am – 7pm CST time and Sat/Sun 9am-5pm CST time.
Thanks for tuning in this week and be sure to look out for more upcoming FAQs.   Make sure to leave comments below if you have any burning questions that you want answered in the next segment of Ask Mindy!