We're bringing you big savings just in time for Thanksgiving! To show how thankful we are for our amazingly loyal customers we're giving you 10% off ALL Blinds.com Brand products. Just use the code: Thanksgiving
Because these products carry our name, we go out of our way to make sure that the Blinds.com Brand gives you top quality at the best value. Our brand has a more extensive range of products than any other name brand we carry. No matter what you're looking for, The Blinds.com Brand will be sure to give you savings on a high quality product that meets your needs during the Blinds.com Cyber Week Sale.
With this large number of products discounted in our Thanksgiving Sale we're able to give you savings on cutting edge window coverings that don't go on sale any other time of the year.
Now's the best time to save on these unique products:
Blinds.com Brand Fabric Verticals
These soft, sheer fabric shades are a modern alternative to vertical blinds that will add elegance to any large window or sliding glass door.
Blinds.com Brand Exterior Solar Screens
Save energy and money on your A/C bill by installing solar screens on the exterior of your home. These screens block 80% – 90% of harmful UV rays and glare, but act fast – our Thanksgiving Sale won't last long!
Blinds.com Brand Designer Wood Cornices
Highlight beautiful window treatments by topping them with a custom crafted cornice.  These brand new cornices will add style and sophistication when paired with a wide range of window treatments on sale for Thanksgiving.
Blinds.com Brand Super Insulating Triple Cell Shade
Now's the perfect time to bundle up your home for winter! If you're looking to insulate your windows against cold winter air, this is the perfect product for you. The triple cell technology gives the most insulation of any shade we carry and can more than double the energy efficiency of your home.
More Ways to Save!

All the stars have aligned for our Black Friday Sale to give you the absolute best deals on Levolor products! We're offering 20% off ALL Levolor Blinds and Shades PLUS Free Upgrades for all of our options! This is the only time of year that you can get free Top-Down/Bottom-Up, free Cordless, or both — free Cordless Top-Down/Bottom-Up.
We want to make sure that you get beautiful new blinds or shades in time for holiday guests, so we're ALSO promising that you'll get your blinds in 14 days or they're free! Get all of these deals with the code: Levolor20
Get Innovative Lift Options for Free: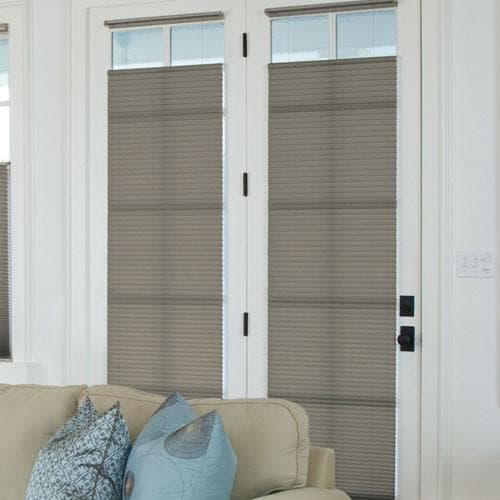 Get Free Top-Down/Bottom-Up on any Levolor Blinds or Shades
Maintain full versatility in your windows with the Top-Down/Bottom-Up lift option. This modern feature allows you to let in natural light while still maintaining privacy.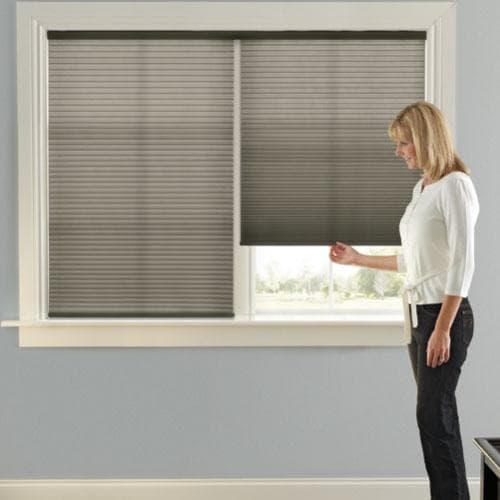 Get a Free Cordless Lift on any Levolor Blinds and Shades
A cordless lift system gives your windows a cleaner look and makes your home safer for kids and pets.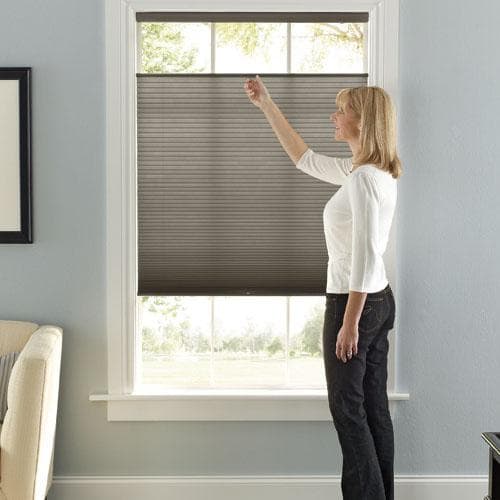 Free Cordless Top-Down/Bottom-Up for Levolor Blinds or Shades
Combine these two modern lift systems to for a completely versatile window covering. Your blind or shade can stack at the top or bottom of your window and has no cords to obstruct your view.
These Sales Won't Last Long!
Start shopping now so you can get the Cyber Week Deals on Blinds.com while they last! Check back to find additional Black Friday Specials and Cyber Monday Discounts coming soon!