When working on a home improvement project, do you ever take on more than you really have time for, or more than you can afford?
Mandi Johnson from Making Nice in the Midwest has truly changed my mindset about renovating in bite-sized chunks and allowing your décor to be continually evolving.
Meet Mandi Johnson of Making Nice in the Midwest
I first heard about Mandi Johnson when the midcentury dollhouse she made for her daughters was featured by Instagram. Shortly after I started following, her family purchased a 1980s home through a whirlwind turn of events and she has been renovating room-by-room, to turn it into the vintage-inspired home of her dreams.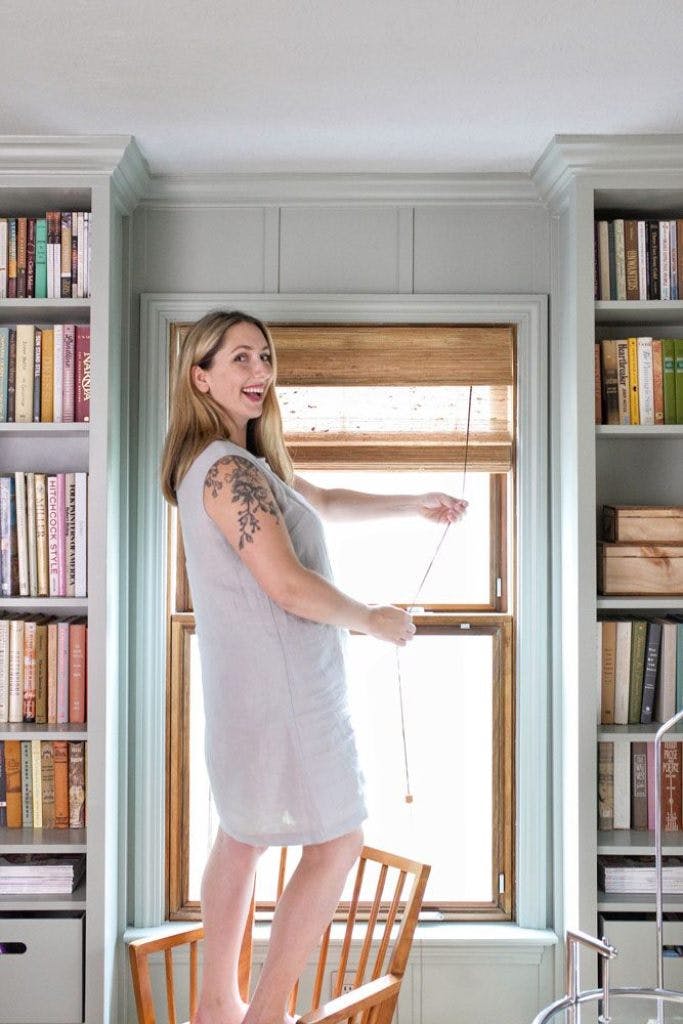 On her Instagram (@mandimakes), she has documented her evolving design plans, meticulous photoshop renderings, and all the progress along the way. Needless to say, I was hooked instantly. Following along has taught me so much about the realities of renovation, but here are 4 things that have stuck with me.
4 Things I've Learned from Following @MandiMakes:
1. Her home is ever-evolving - and that's ok.
Watching Mandi's design process from start to finish means that we get to see concepts that are later completely scrapped or the couch that got exchanged after a few months of living with it.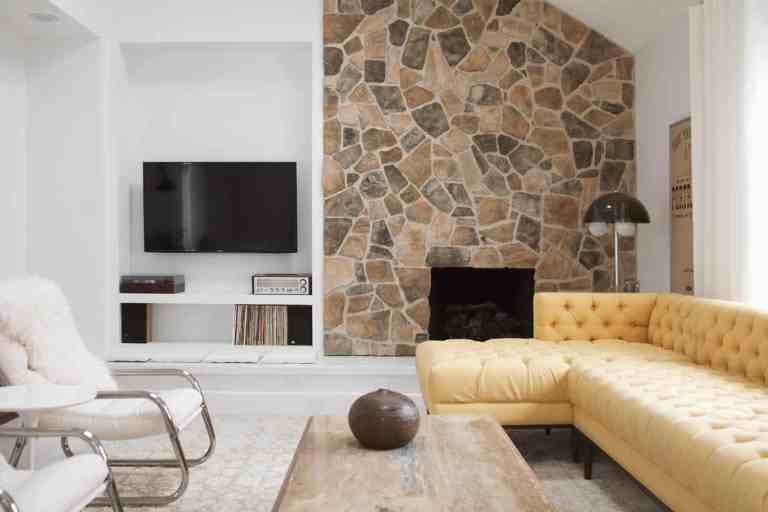 She's taught me that it's ok to love something now and then change your mind a few months down the road. Whether you find something that works better in the space or get inspired by a new vintage piece you come across - don't box yourself in by declaring a room finished forever.
In the time since Mandi revealed her finished living room design, it's probably been rearranged and tweaked 6 or 8 times. At first I cringed, thinking "why can't you just make up your mind?" but over time Mandi's design process has helped me embrace change in my home and let it evolve with my family's needs.
2. She's realistic about how long renovating really takes.
Because Mandi is documenting in real time, we get to experience the full timeline from planning to finished product. Sometimes supplies get back ordered, or you get busy, and a room sits half finished for a month. Not every project can be accomplished in a weekend.
Mandi is a good example of starting where your budget or time frame allows. When Mandi kicked off her home renovation, she knew that the kitchen and living room would take a while and she'd need an "escape hatch" from the construction zone. A quick sunroom makeover allowed her to feel like she had accomplished something and gave her a place to sneak away from the chaos.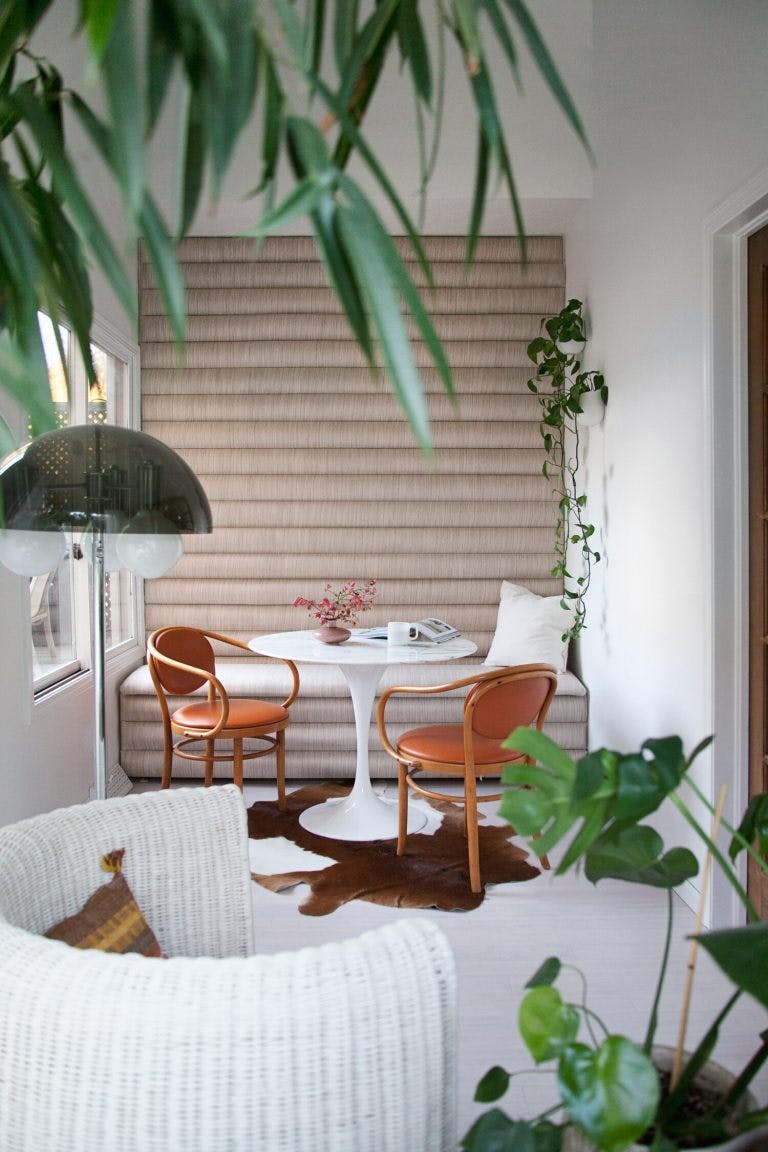 Mandi is also transparent about renovating as budget allows and has taken her projects room by room instead of making over the whole house in one fell swoop. It's easy to get caught up in the instant gratification of TV makeovers, but this piecemeal approach is much closer to what many of us go through.
3. She's a fearless DIYer.
Mandi is truly a jane-of-all-trades then it comes to DIY, but I really admire her fearlessness in tackling renovation projects that most people would hire out. She spent her younger years helping her engineer father with home improvement projects and has loved spending time in her workshop ever since. Whether it's framing out walls, mixing concrete, large-scale upholstery projects or building built-ins from scratch, she's ready to take on practically anything.
She's definitely inspired me to get out of my comfort zone with the paintbrush and sander, and try my hand at more intensive woodworking projects.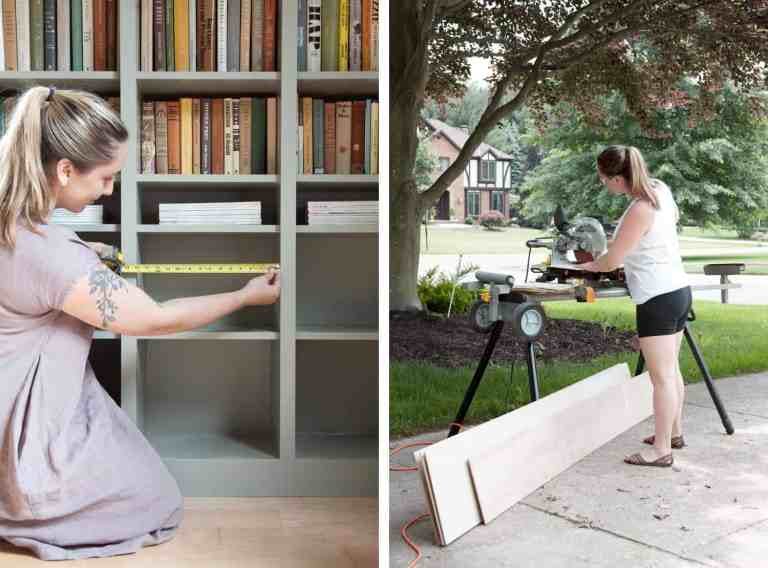 I'm seriously impressed by the full wall of built-ins that she installed in her office recently. We'll be featuring the complete reveal of this space on the blog soon, so keep an eye out!
4. She's bringing back 70s and 80s style in a non-sleazy way.
You may be like me and think of green shag carpet and gaudy neon patterns when you hear 70s and 80s decor. When designers started saying these eras were making a comeback, I cringed. However, Mandi's home was the first to help me understand that designer-quality pieces from these decades (as opposed to the floral couch from your grandma's basement) can look sophisticated and current.
Mandi is a regular fixture at her local antique stores and takes pieces I would pass over as "gaudy and outdated" and makes them look incredibly chic.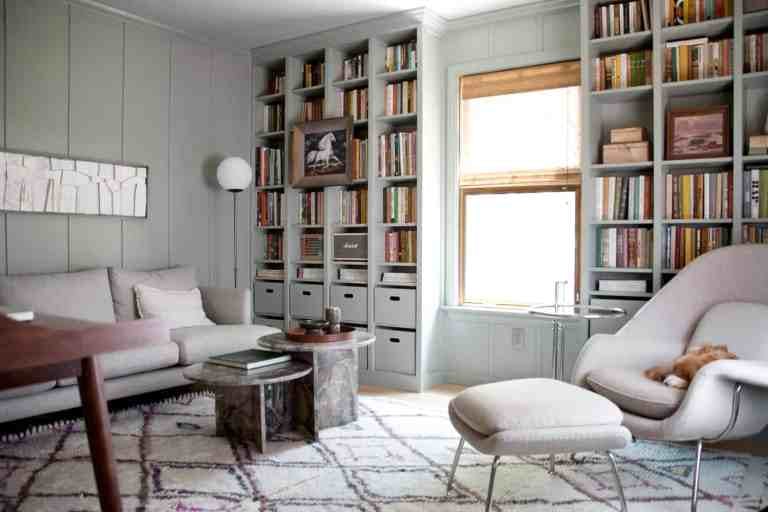 With farmhouse style saturating the design world (don't get us wrong, we love Chip and Joanna), it's refreshing to see a different take on decorating with vintage finds. Since Mandi's home was built in the 80s, elements like chrome finishes, channel tufted upholstery and gratuitous houseplants work well with the original architecture.
Feeling Inspired? See More from Mandi!
Don't miss all of Mandi's room makeovers from her home (so far) and check back next week for our reveal of her incredibly chic home office!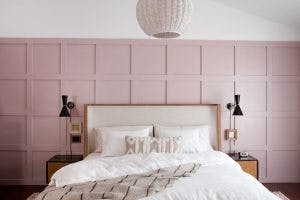 Blush Board-and-Batten Bedroom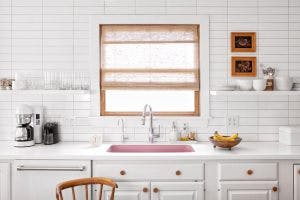 Vintage Inspired Kitchen (with Pink Sink!)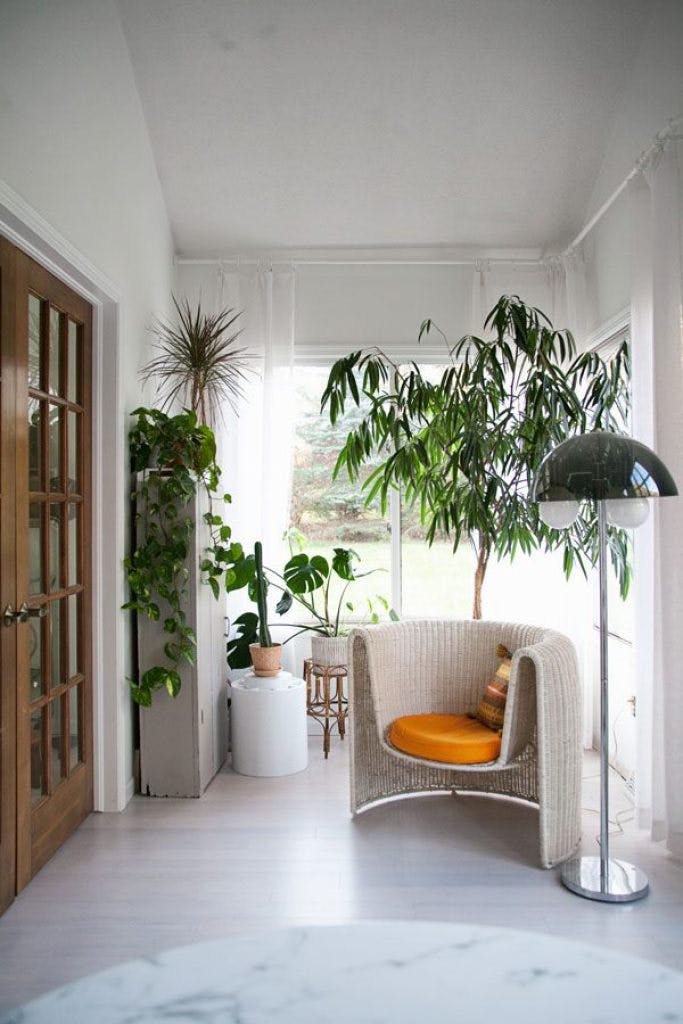 Plant-Filled Sunroom with Channel Tufted Banquette