Have you ordered free blinds samples and don't want to just chuck them in the trash? Make a greener choice and turn them into DIY ornaments!
Don't already have samples on hand? Browse our cellular shades and be dazzled by the vast color collection and crisp fabrics. Order free samples to see them in person. You might just find the perfect stylish insulator for your windows this winter!

How to Make Cellular Shade Ornaments:
1. Shop Cellular Shades from Blinds.com and order free samples.
2. Cut off 1/2″ with an exacto knife and safe cutting surface.
3. Repeat step 2.
4, 5. Hot glue the two pieces on top of each other.
6. Place a little hot glue on the top of the stack.
7. Bring the other end around and glue together.
8. You have a snowflake!
9. Tie twine or ribbon through one of the holes.
10. You're done – show off your creation!
Variations: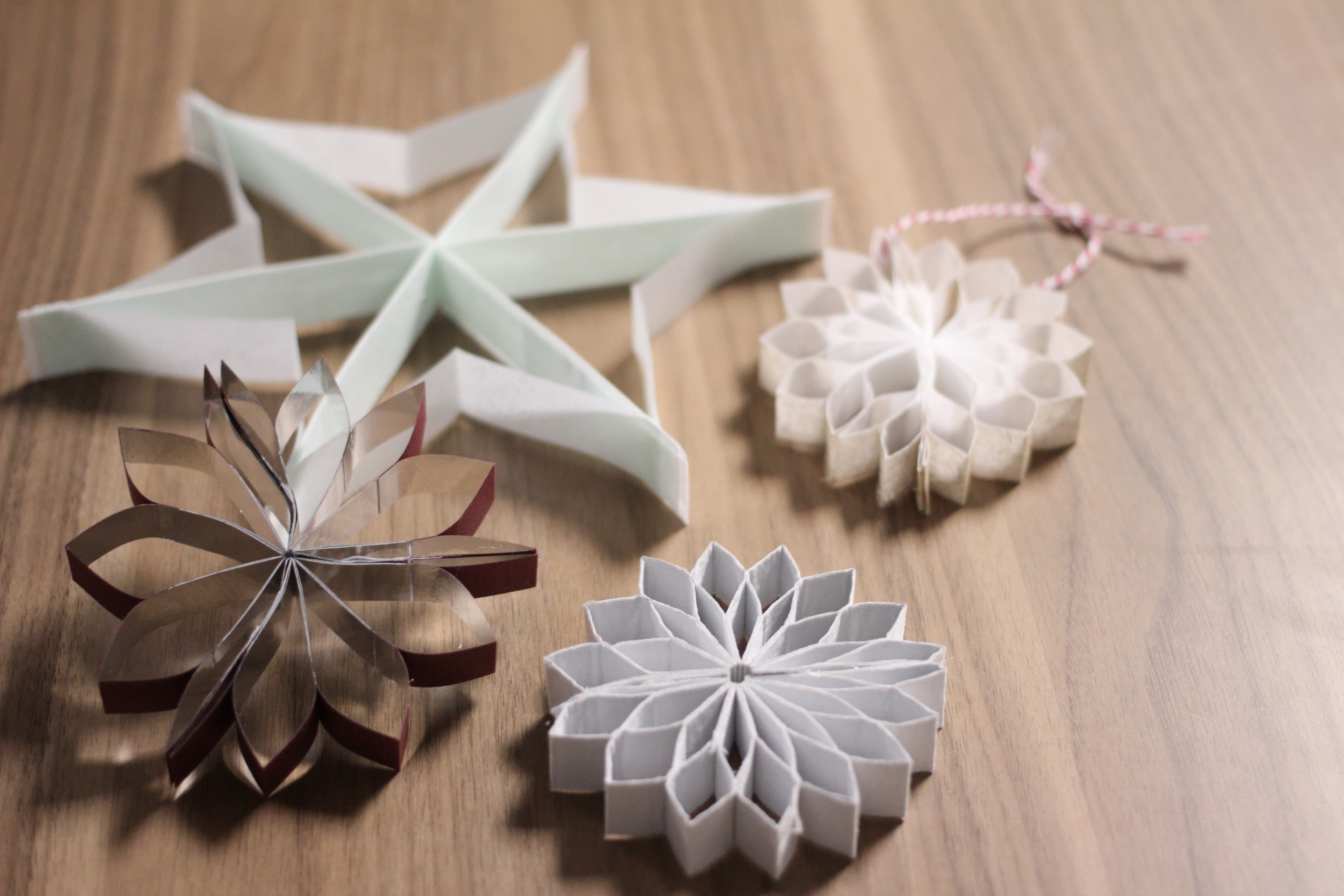 We made the larger ornament in the top-left with the Signature Roman Pleat Shade in Snow.
Using metallics in this year's holiday decor? Our blackout shades are lined with mylar for extra light blockage and insulation. We used the the Signature 3/4″ Single Cell Shades in Maroon Blackout to create the silver poinsettia look in the bottom-left.
Share Your Creation with Us!
Snap a pic of your DIY ornament and tag us @BlindsDotCom on Instagram. Be sure to follow us while you're at it!