With a much needed three day weekend approaching, what could be a better reason to make decorations? This Labor Day use some things laying around the house for an easy DIY centerpiece.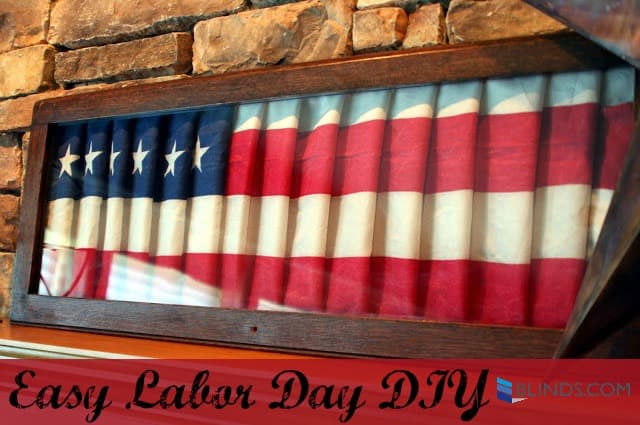 This fun DIY comes from mamiejanes.blogspot.com. She made it after realizing she didn't have anything vintage to bring to a party. She got this done with just enough time to spare, and you can too.
There are two different ways to do this project.  One way is to paint an old shutter, which will ensure that end product will look exactly the way you want. The other way is to wrap a flag around the shutter and tucking the ends in as not to cut the flag. If using this method, frame it with a piece of glass from a crafts store to keep everything in place.
This could be used as a centerpiece on a table or placed over a mantle for a festive touch.
Share with us your Labor Day decorations in the comments!