Every day at Blinds.com is a happy day, but a few days a year are especially happy! One week every year we go out of our way to thank our fellow employees for the awesome work they do on a daily basis. During Employee Appreciation Week each department is responsible for planning a day of activities to give their neighbors a big pat on the back.
Viva La Fiesta!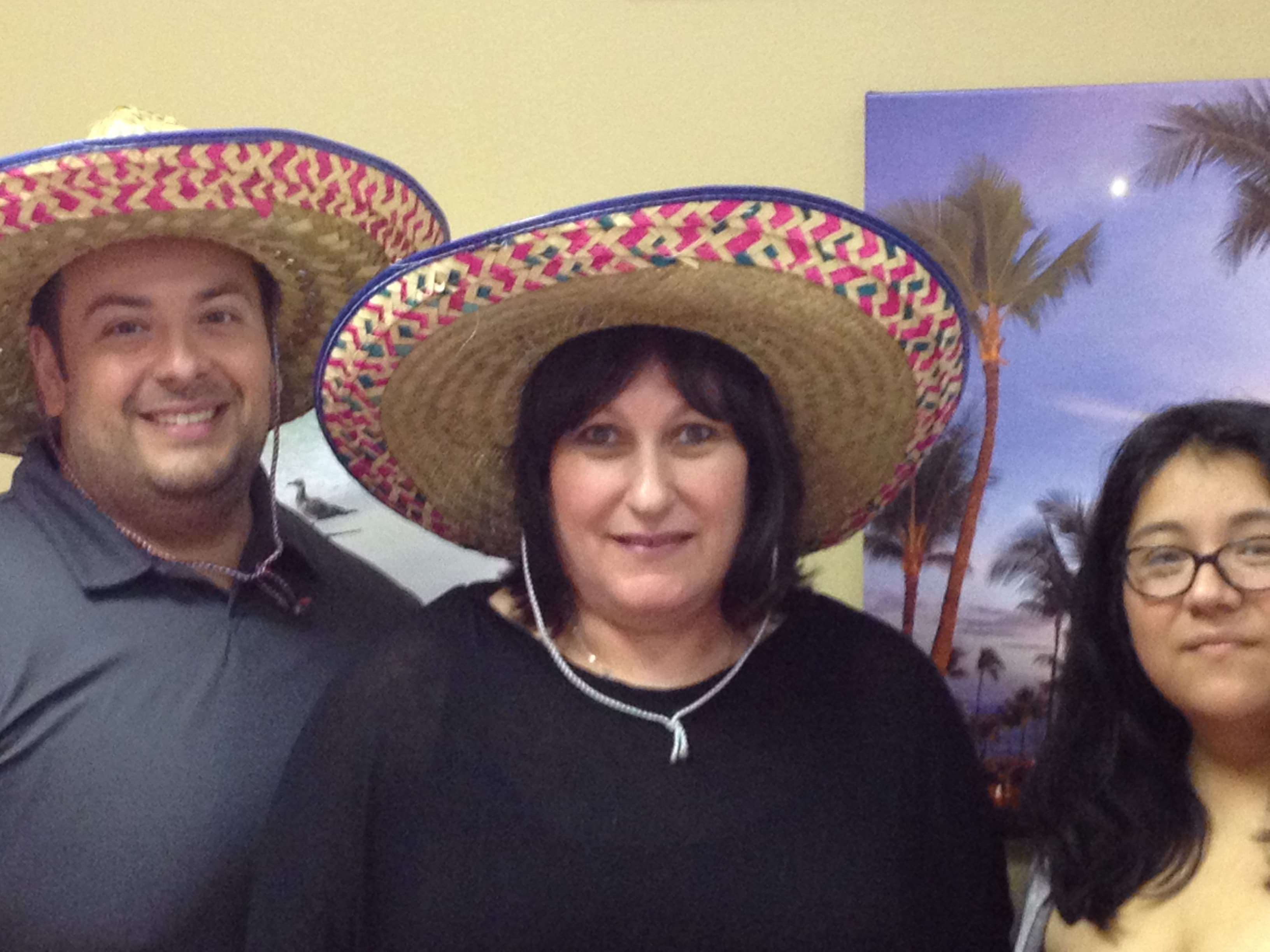 Margarita Monday was hosted by Customer Service and HR. Our conference room and cafe were transformed into a cantina and everyone was treated to delicious fajita tacos and margaritas!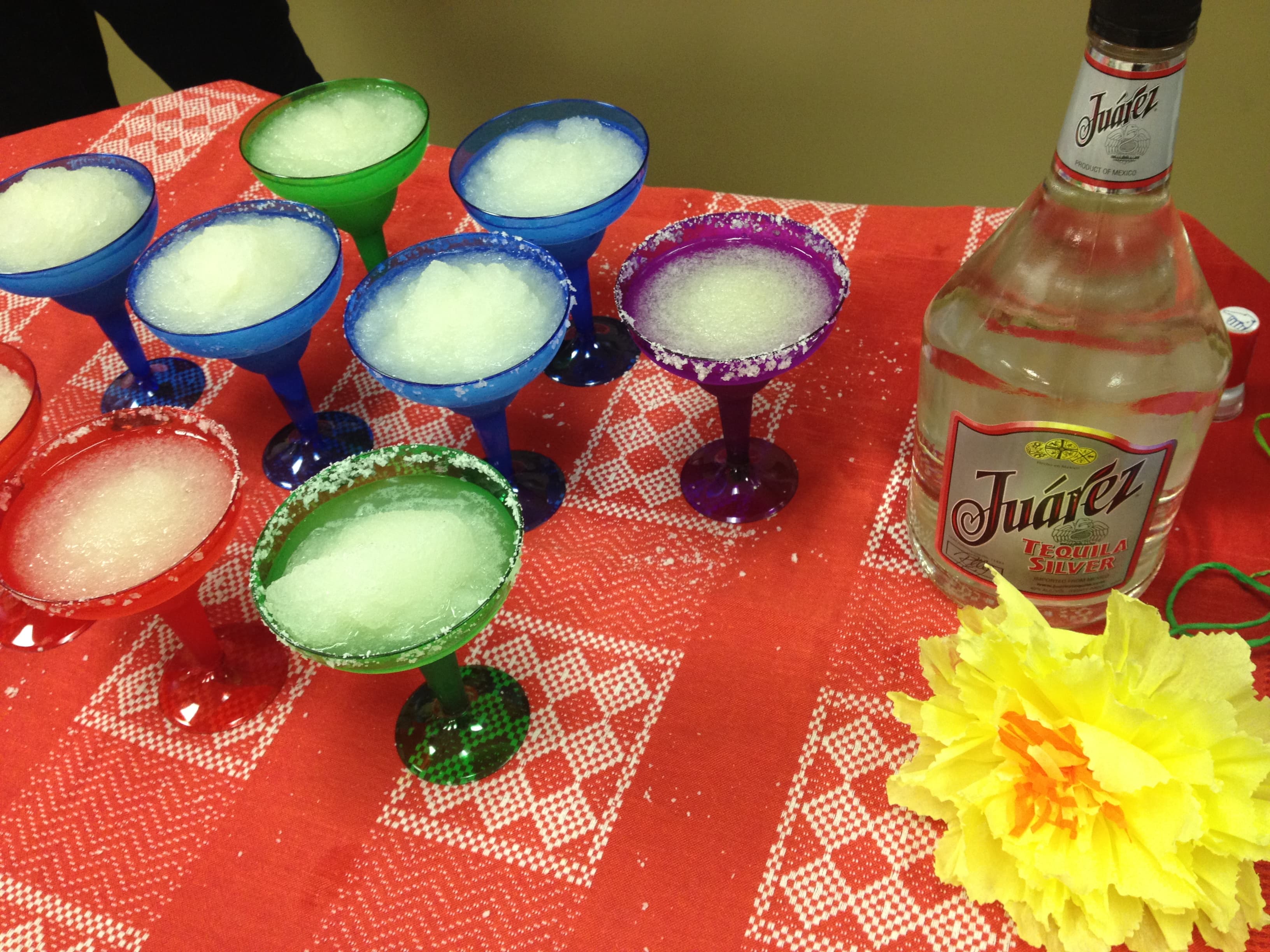 We finished off the day with a festive pinata bash in the courtyard!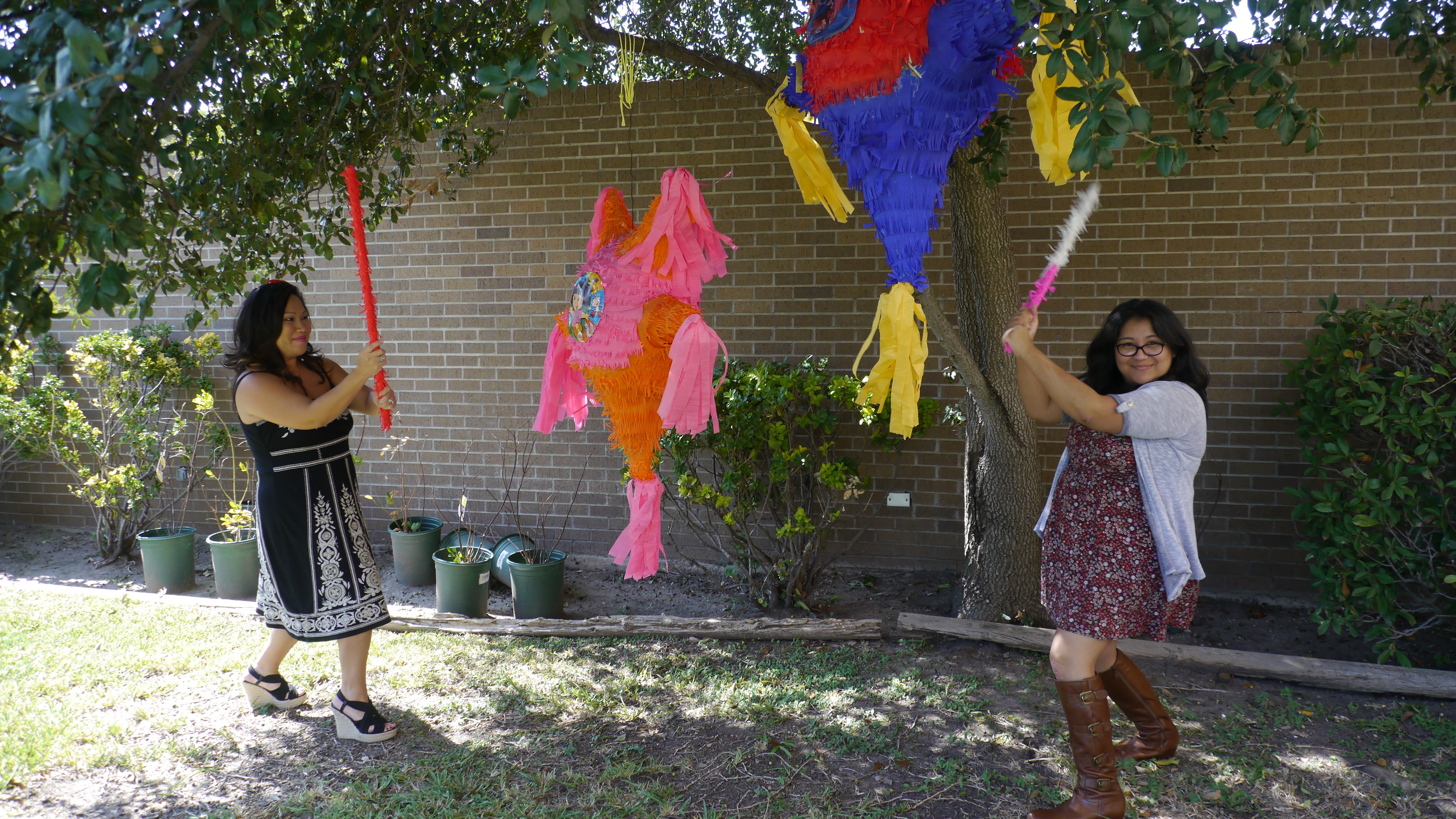 Texans Tailgate!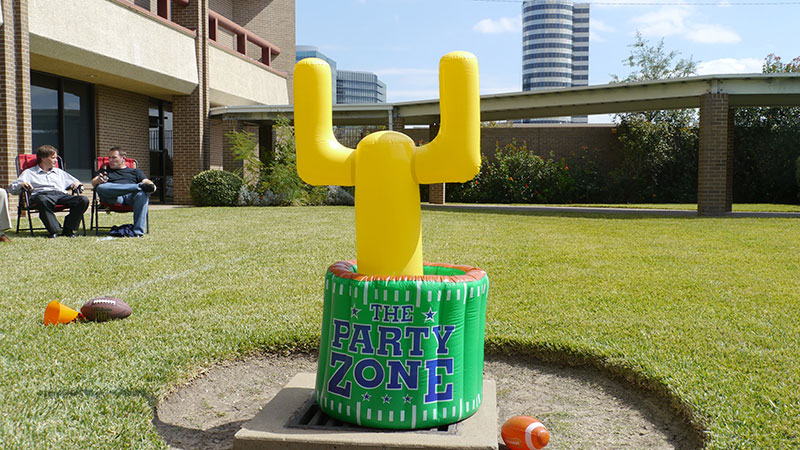 Day 2 kicked off with a Texans Tailgate hosted by Accounting and IT.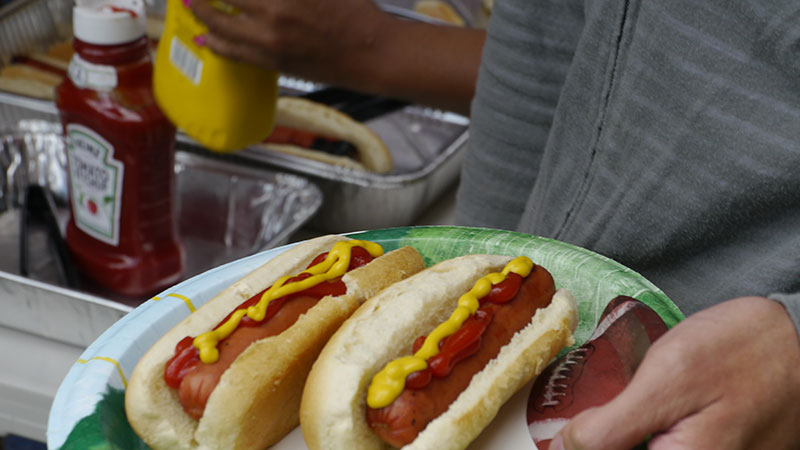 What better to celebrate a big Texans win than some dogs and a cold one?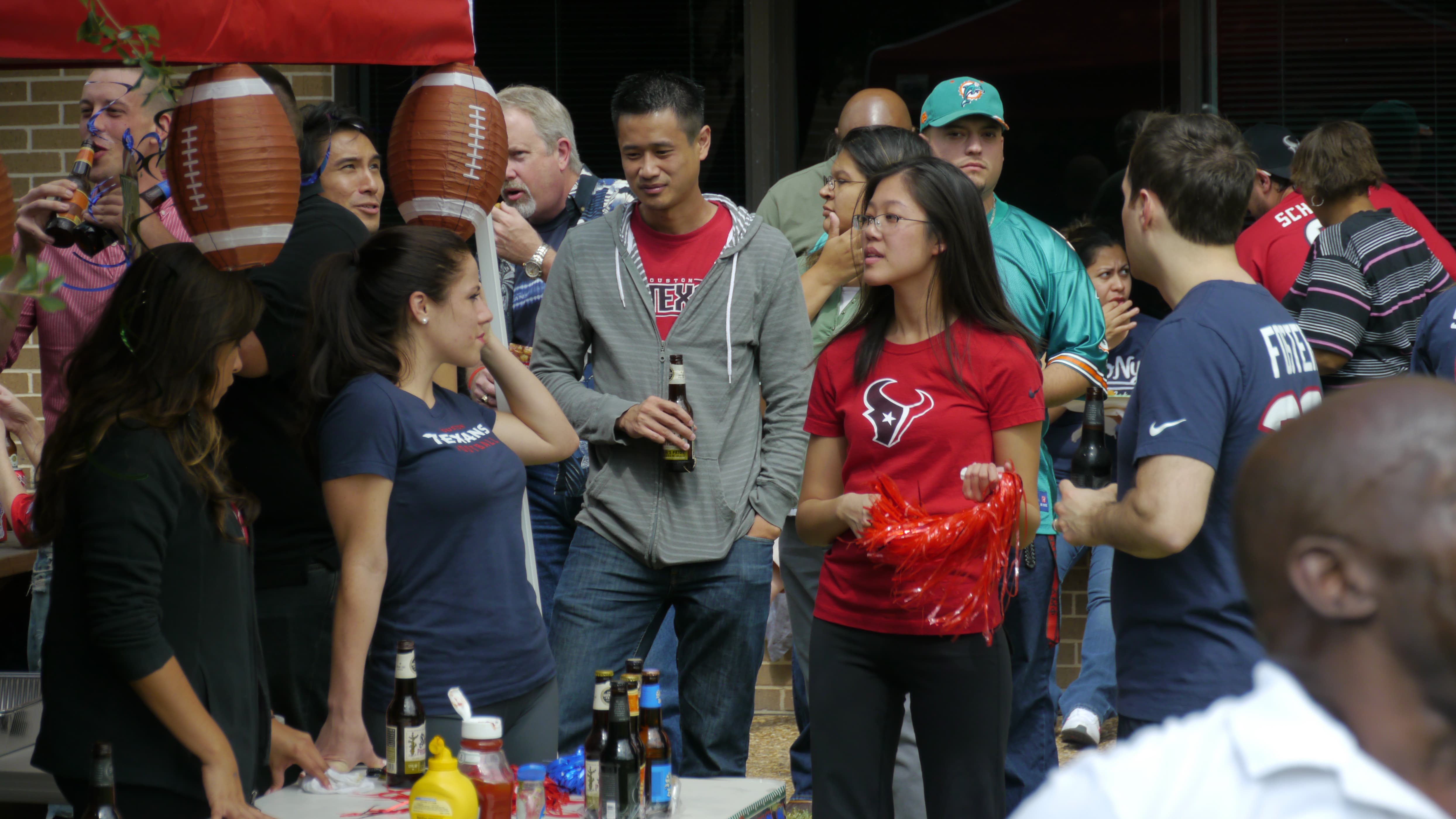 Ice Cream Social!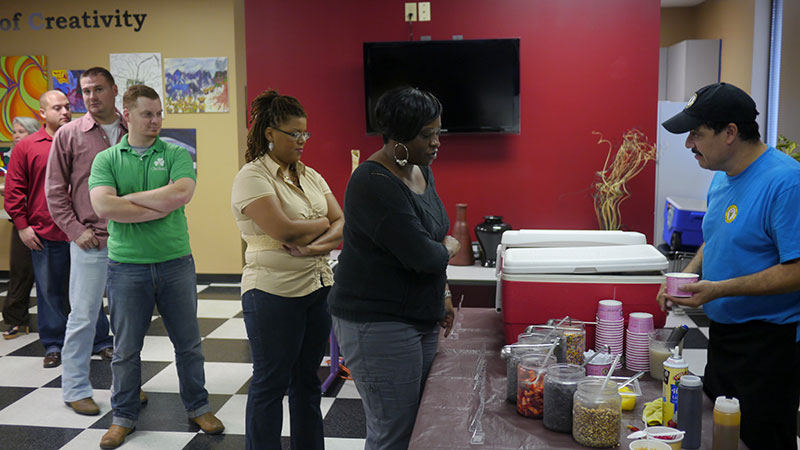 On Wednesday, Support hosted a Yummy Ice Cream Social with hand dipped goodness from Marble Slab and Maggie Moo's!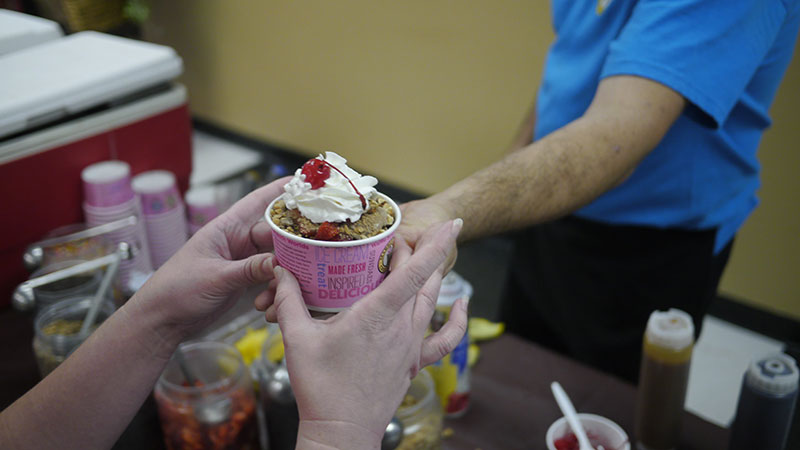 Frozen goodness made just for you!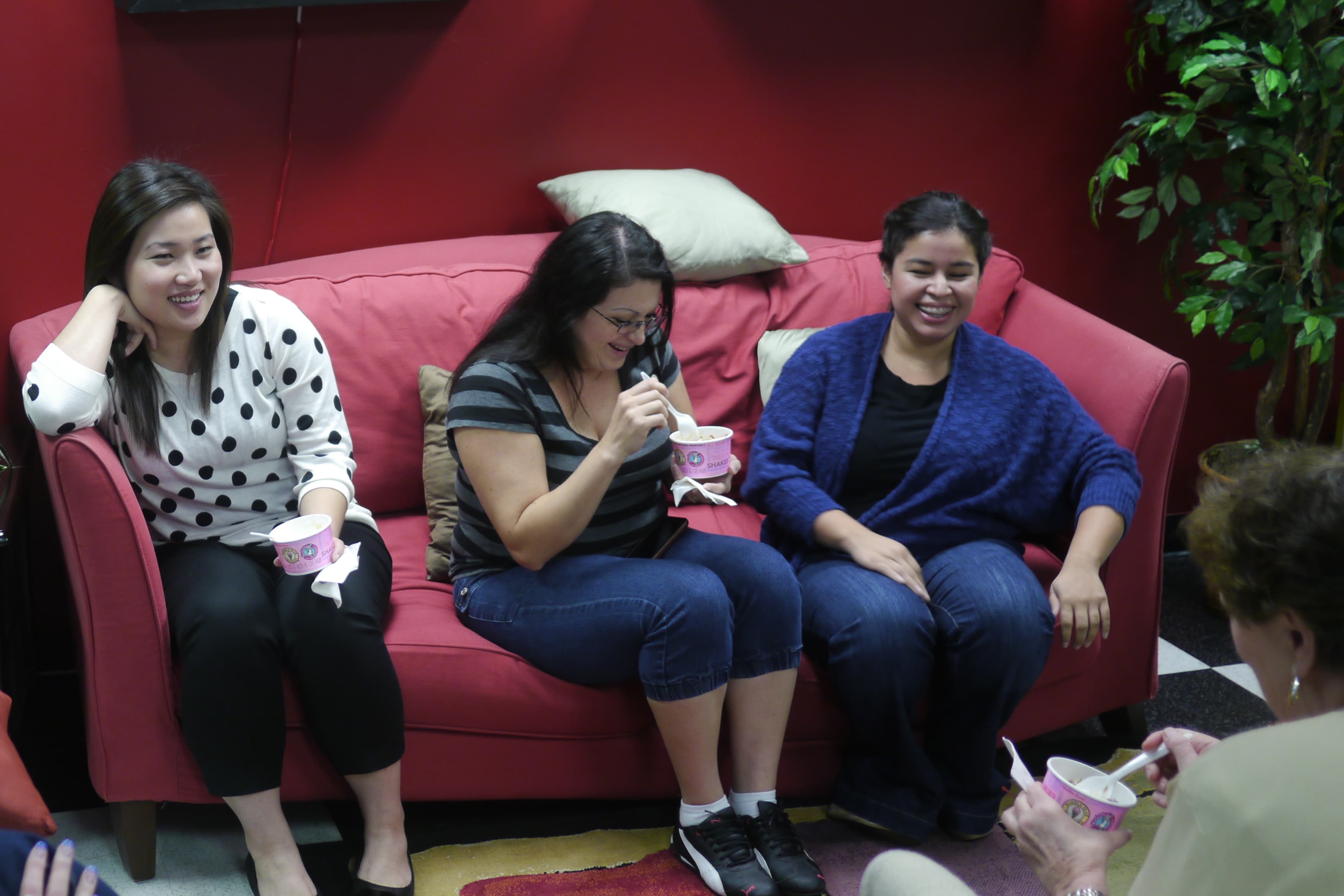 Spa Day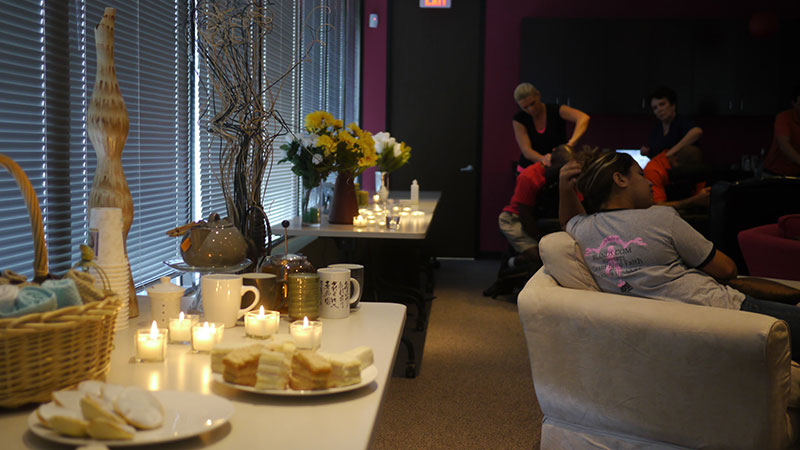 Thursday's Spa Day was hosted by marketing. The conference room was transformed into a "spa" with snacks, cucumber water, candles, relaxing music, and 4 amazing masseuses.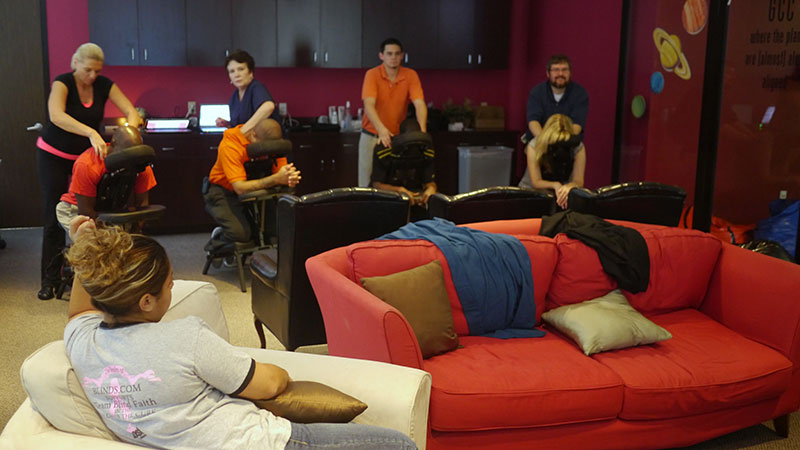 Employees could sign up for 10 minute massage appointments or just relax and decompress from the work day.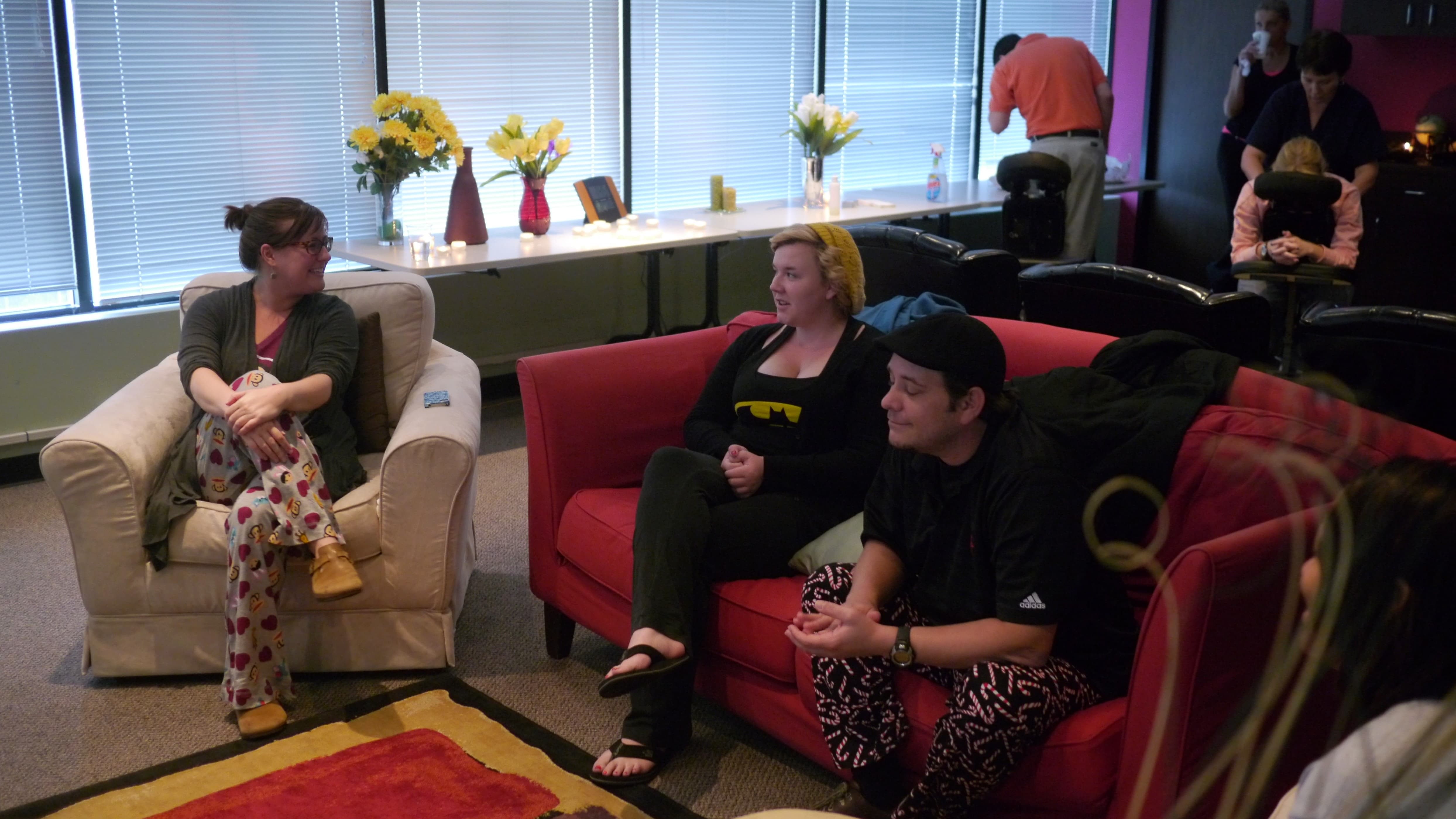 Raising Canes and Red Bull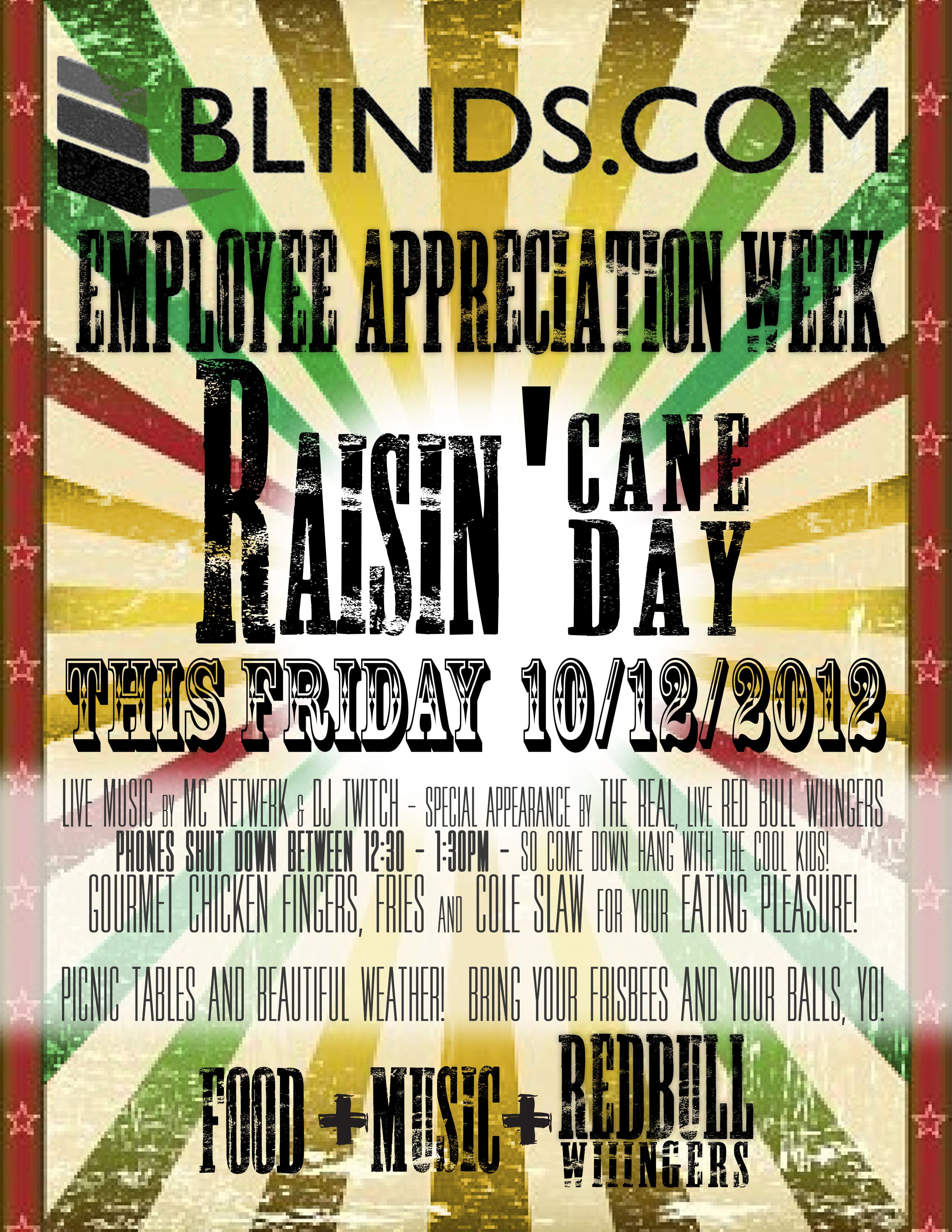 We finished off the week with a Raising Cane's and Red Bull Bash hosted by Sales and Samples.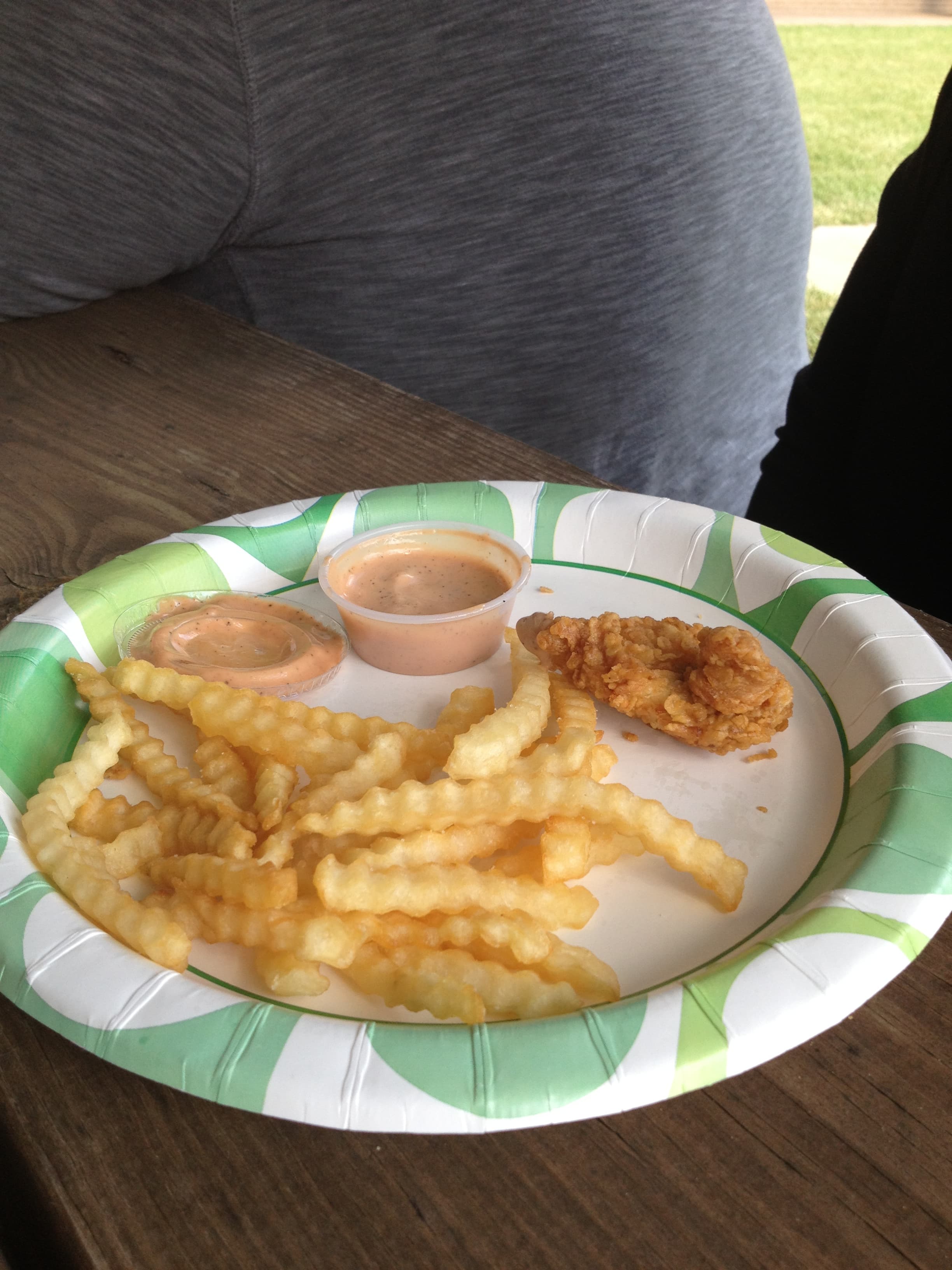 Fried yumminess drenched in sauce was had by all and we had a good time chatting in the sunshine!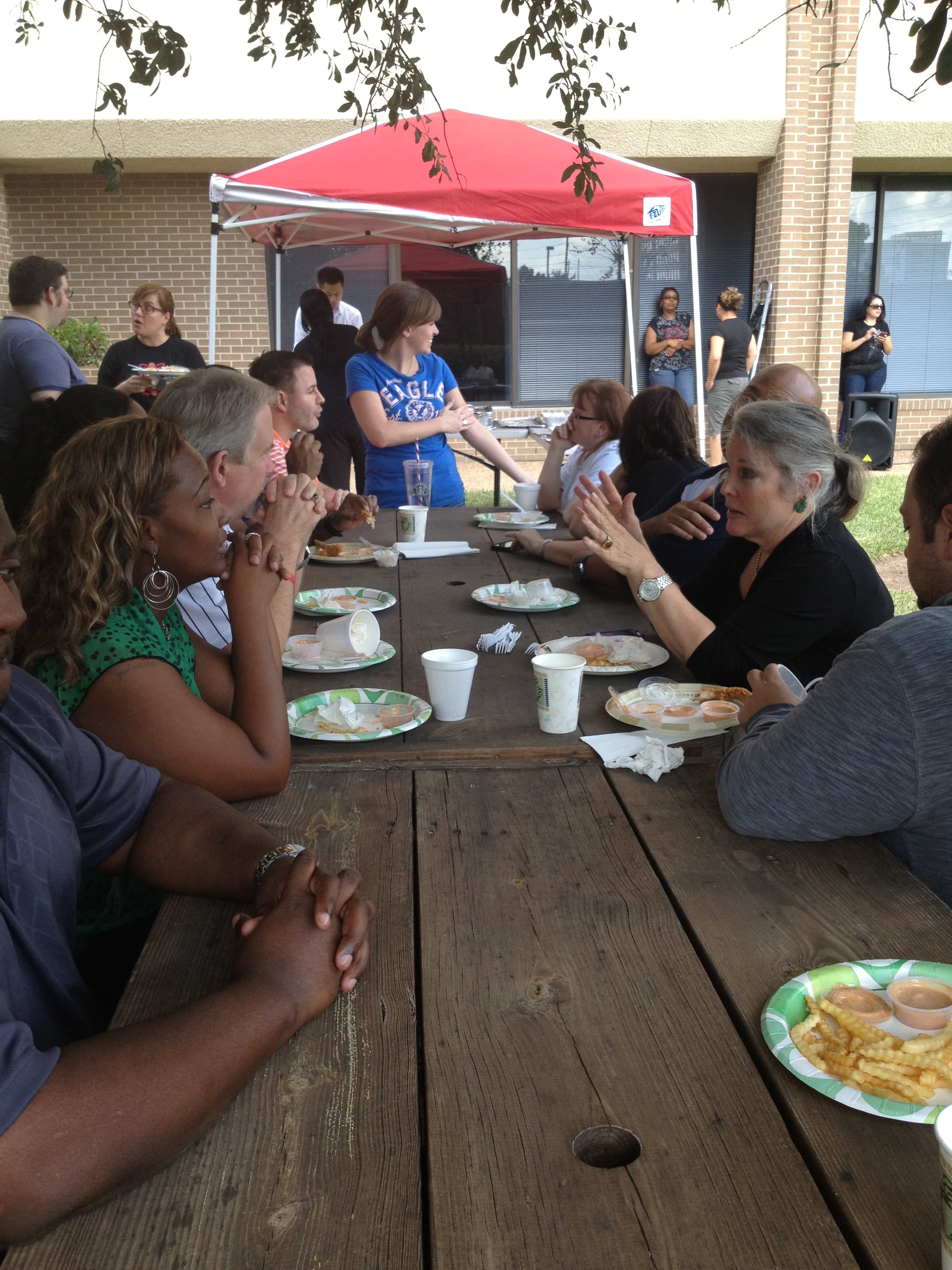 See more photos in our Facebook Album and give one of your coworkers a high five!
Think you'd fit in well here?  We're hiring now, so check out the careers at Blinds.com to see where we can use you!