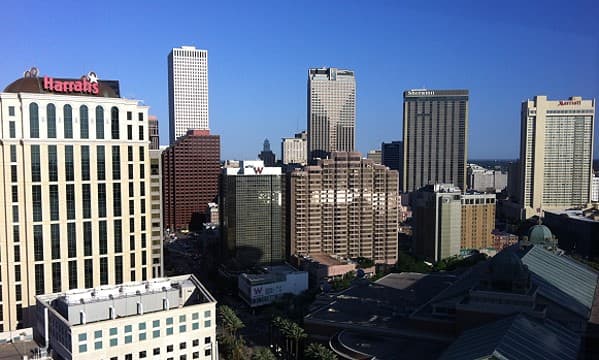 The International Window Coverings Expo, an annual industry event, took place last week  in New Orleans.  Industry executives, suppliers, designers and retailers from around the world were in attendance.  New products were on display, and experts presented seminars.
One of the highlights was the showcase sponsored by the Custom Home Furnishings Academy, where professionals were challenged to design a vignette with none of the real-world constraints such as cost, existing décor, or client preferences… they were even able to sketch their own window!
Take a look at the fantasy window treatments that these creative pros dreamed up when they were told "anything goes":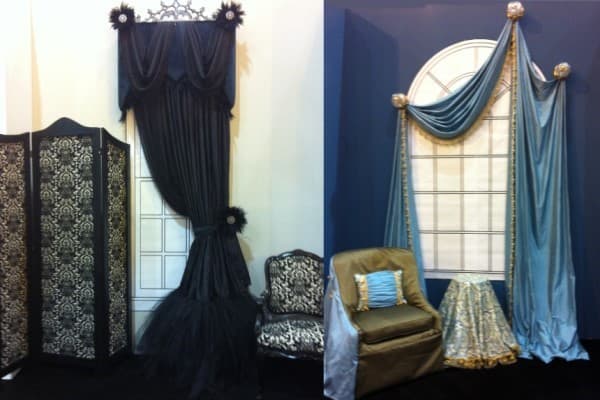 Left:  "Black Swan" by Debra Martin of Debra Martin Designs and Sheri Stouffer of Finishing Touches
Right:  "Grace K" by Judy Peters of Palmetto Drapery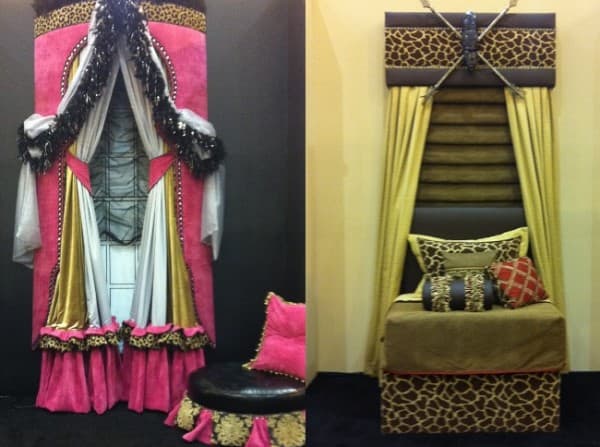 Left:  "Drag Queen" by Jill Ragan Scully of Impressive Windows and Interiors LLC
Right:  "Out of Africa" by Judith Ellis of Judith Ellis Designs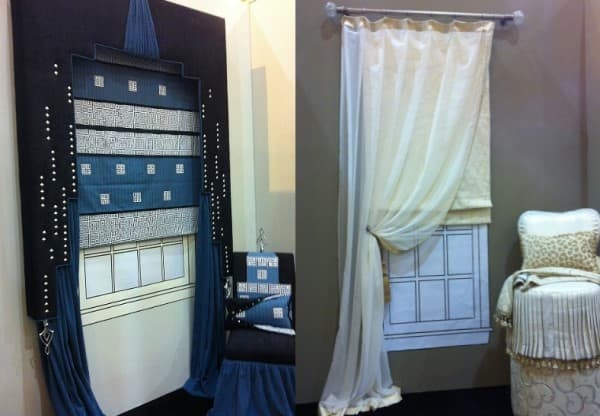 Left:  "Chicago" by Monique Becker of Becker Window Fashions, Inc., and Sue Frescont of Shady Characters, LLC
Right:  "Jennifer" by Lisa Berryhill of Berryhill Design
At Blinds.com, we thank these designers for their inspiration and we applaud the creativity on display, because we understand what it takes to dress a window!  We love helping over a thousand customers create their dream windows every day, providing real solutions to their décor, light control, insulation and budget requirements, with no two windows that are ever the same!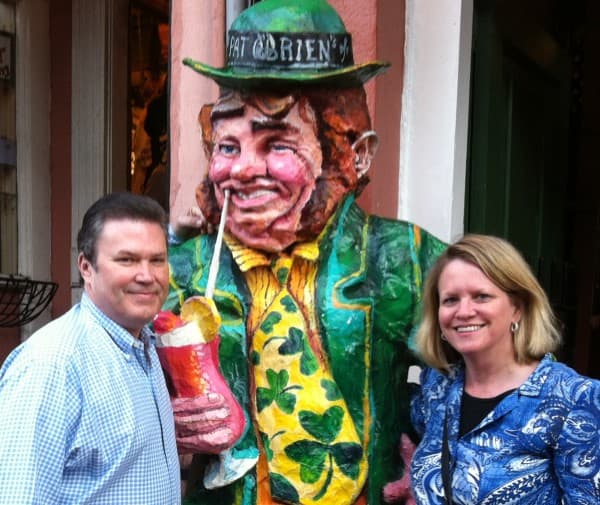 Shane Hayes from Blinds.com and Karin Jeske (me), merchandising consultant, in front of Pat O'Brien's on Bourbon Street.