We love sharing real customer feedback from the reviews and emails we receive.  Let's talk about what YOU have to say about one of YOUR favorite brands:  Graber
The Graber window covering brand got its start in 1939 and offers s a variety of custom products from soft fabric cellular shades to beautifully crafted wood blinds. They also provide some of the industry's most innovative products for hard-to-cover windows like arches, skylights and sliding glass doors.
We wanted to share our customers' favorite Graber blinds and shades with you and let you know what they had to say about seeing, installing and using the product in person.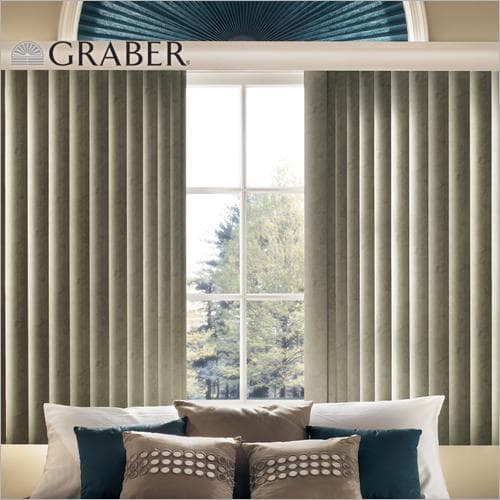 "I was looking for some inexpensive verticals to replace the flimsy broken ones I had. These were perfect! The installation instructions are easy to follow and the video provided on this site was helpful, too. These are thicker than my old blinds and block the light better. I'm a happy customer!" ~from reviewer 'lmsk.' Read more 
"I ordered the Graber vertical blinds and they are worth every penny. The quality is very good and the color was just what I wanted. My husband put them up and they were no trouble at all." ~from reviewer 'LittleToby' Read more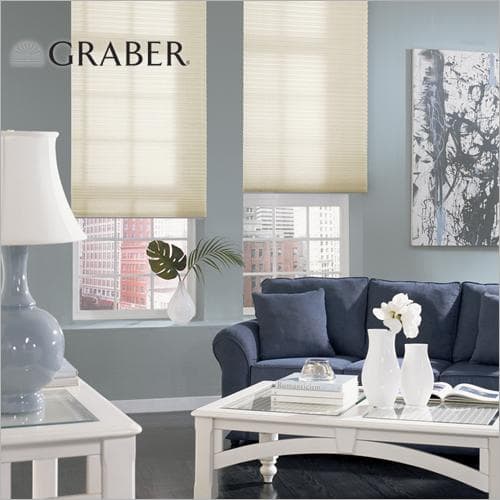 "We have been putting off getting "real" blinds on our front window because the cats ruin them, wanting to be on the windowsill constantly. We have to leave the blinds closed for privacy/security so with the cats moving in and out all the time, we end up with a dirty, shredded or bent blind. We got the top down/bottom up Graber even pleat in white. Super crisp, clean and almost claw proof. Definitely dirt resistant as well as tear resistant." ~from reviewer 'kgkgkg' Read more.

 "The blinds are so professional and so beautiful – even more so than I had imagined. Very natural (bamboo color) and easy to use and install."

~from reviewer 'Celestia' Read More.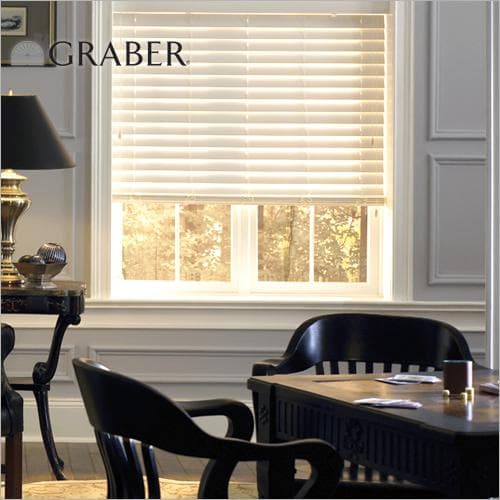 "These blinds are really easy to install and blinds.com helps by sending them in an extremely organized way! I installed them in my living room and bathroom. They look great over a bathroom tub which already has a frosted glass appearance. Also, they look terrific on my back double doors. I did an outside mount on the door windows. LOOKS great! Really great buy!" ~ from reviewer 'Arabelle' Read More.
"These blinds are simply amazing. They are very high quality and they have helped to keep our rooms cooler. The ease of installation was awesome. We had them hung in no time." ~ from reviewer 'theByrdsNestGonzales' Read More.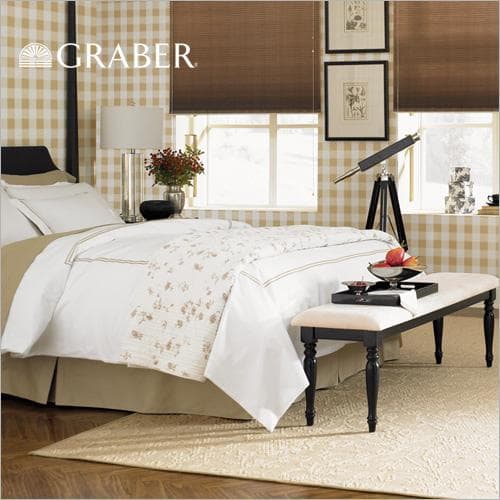 "I love my new cellular shades. No more cleaning the slats in the mini-blinds. These new shades require only a quick vacuum over the pleats and they're clean. So easy to lift and lower and no cords hanging." ~from reviewer 'Iron' Read More
"Drafts have been eliminated. Getting down into the teens and winter is not here yet-trying to be as energy-efficient as possible." ~from reviewer 'sharptail' Read More.
We want to hear your feedback too!
If you have a great looking window to brag about or any suggestions to share, we want to know. Go to the product page for the blind or shade you ordered and click "Write A Review."