When you're pulling out your Halloween decorations, don't underestimate the potential your windows have to spook and delight trick-or-treaters. Try out these Halloween window décor ideas to make your house the spookiest one on the block!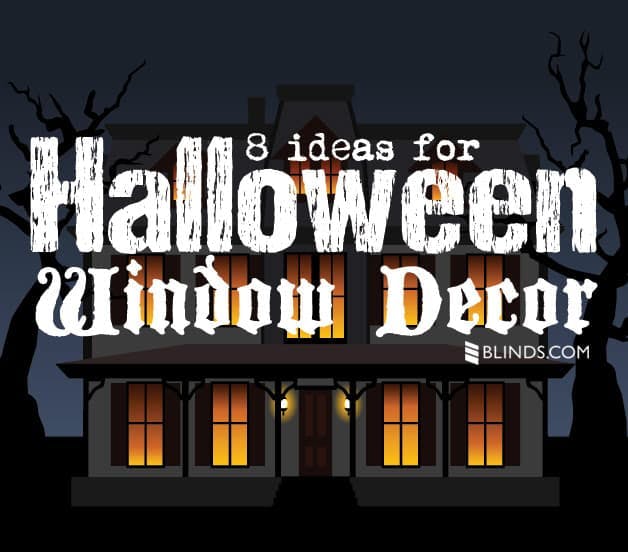 Halloween Window Silhouettes
Have a corner house, or one with lots of street facing windows? Fill each window with a hair-raising silhouette like this one to make your house a haunted house.
Haunted Windows. Use black poster board or cardstock to cut out spooky shapes. Windows will have a natural glow with all the lights on, but you can cover windows with orange tissue paper for an even creepier look.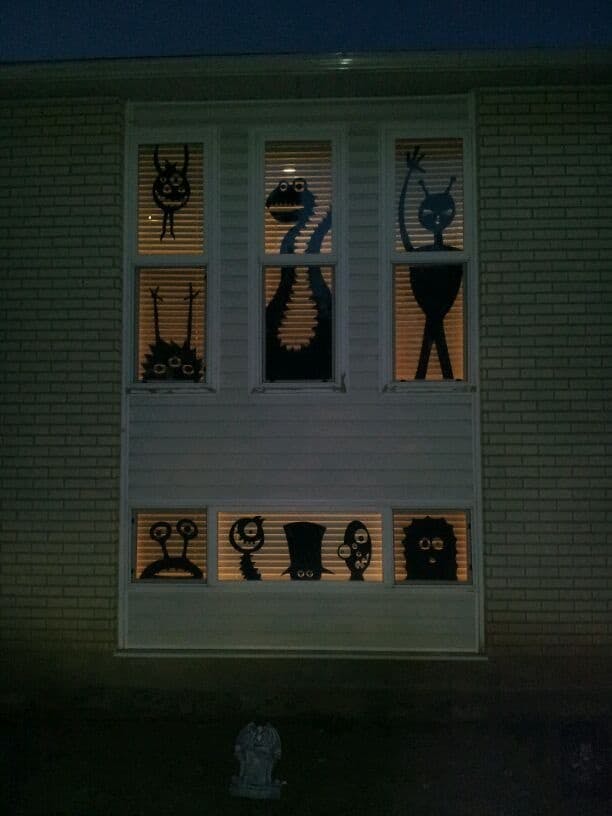 Monster Mash. If you have young children, kooky monsters will get your windows in the Halloween spirit without causing little ones to lose sleep at night. Bring your favorite Monsters Inc. friends to your windows with this design.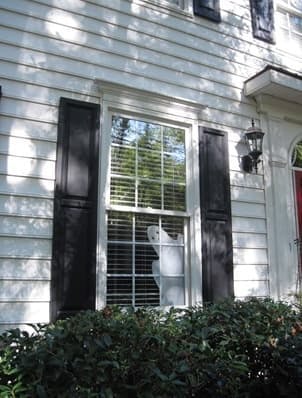 Peeking Specters. A ghost made from white tissue paper will make daytime guests do a double take. This simple shape is easy enough for kids to cut out on their own. Let them help with decorating by putting a spook in every window.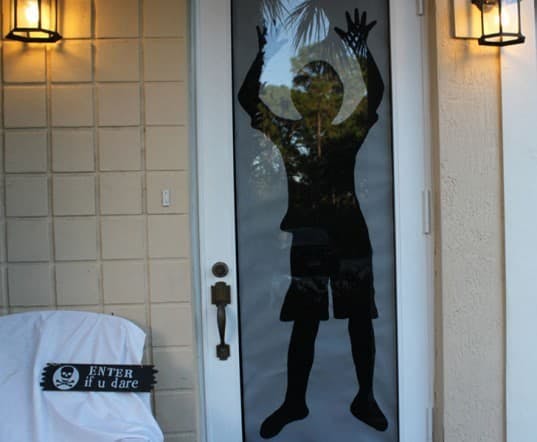 Homemade Ghouls. Another way to let kids get in on the fun is to help them make silhouettes of themselves. Have your kid lay down of a piece of butcher paper , trace around them, and let them fill in the shape with black paint. This would be a great idea for kids' Halloween parties.
Halloween Costumes For Your Windows
Have a nice, big bay window? Treat it like a store window and create a spooky, themed display.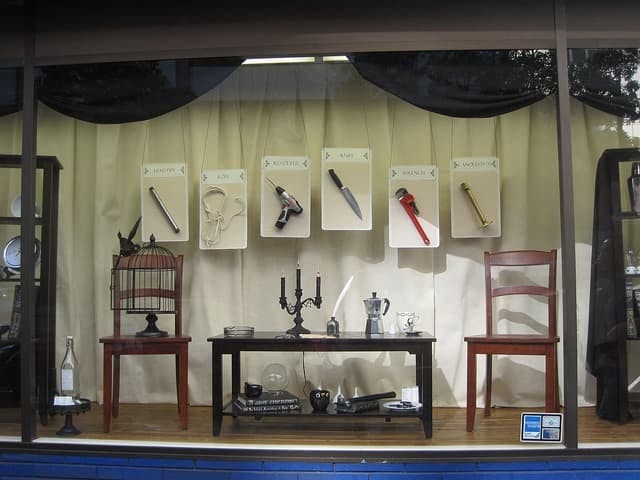 Image via Verabug on Flickr
Mrs. White, in the hardware store, with the power drill. This hardware store created a Clue-themed window display with easy print out cards and "murder weapons". Grab props from around the garage to recreate this murder mystery theme.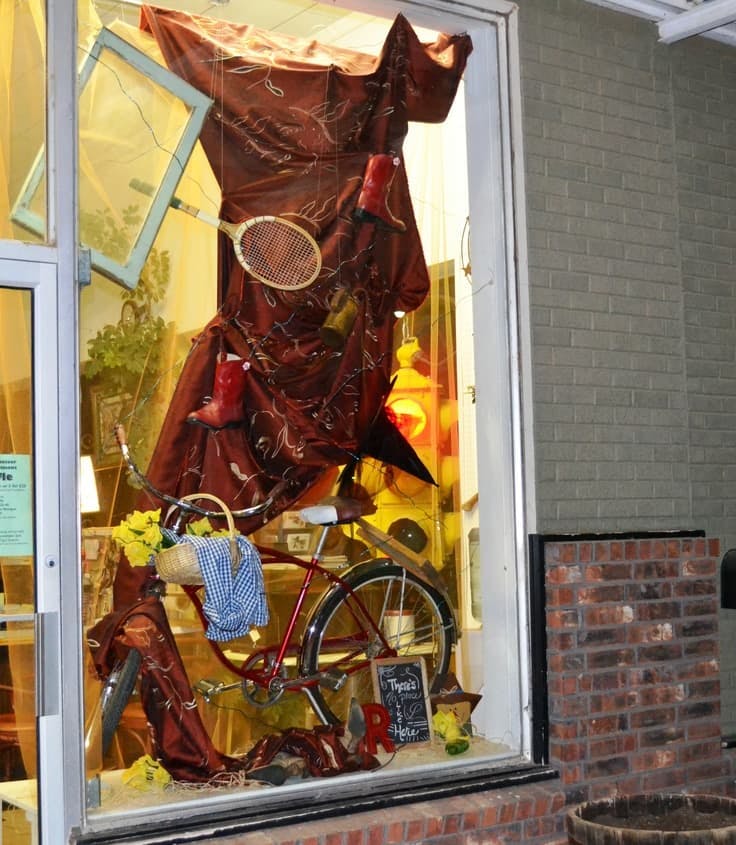 There's no place like home - for Halloween décor! This Wizard of Oz window is off to the emerald city with a painted sheet for the twister, The Wicked Witch's bike and of course, Toto's basket. Recreate this look at your house with flying "debris" suspended from the top of the window with fishing line.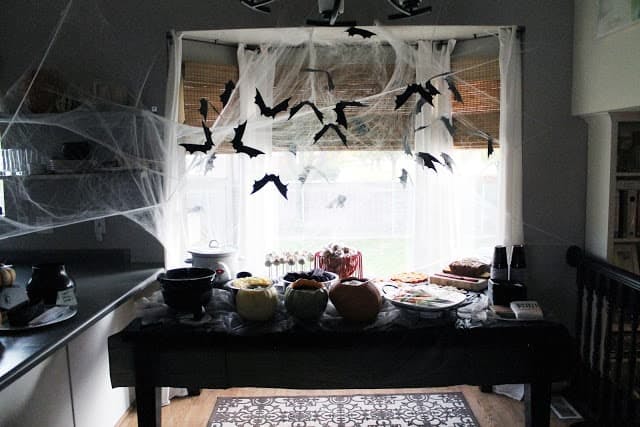 Bats in the Cave. This window is home to the spider's lair. With bats trapped in the cobwebs, it's the perfect focal point for a Halloween party table.
Share your Halloween window creations!
Will your windows be spook or sweet this Halloween? Send us a photo of your dressed up panes on Facebook and see lots more ideas on our Pinterest board: