We can't tell you how much our crafty-décor-loving hearts leapt when we first saw an email come in from Brittany Jepsen of The House That Lars Built.
The whimsical paper crafts, party décor and cheerful interior design that Brittany + team create have been a major inspiration to us for years. Plus, her sing-a-longs and silliness on Snapchat never fail to keep us entertained. (follow her 👻 houselarsbuilt)
You Can Never have Too Much Natural Light (Or Can You?)
Brittany and The House that Lars Built team have spent the last year turning an industrial space in the middle of a diary farm into a gleaming gorgeous studio.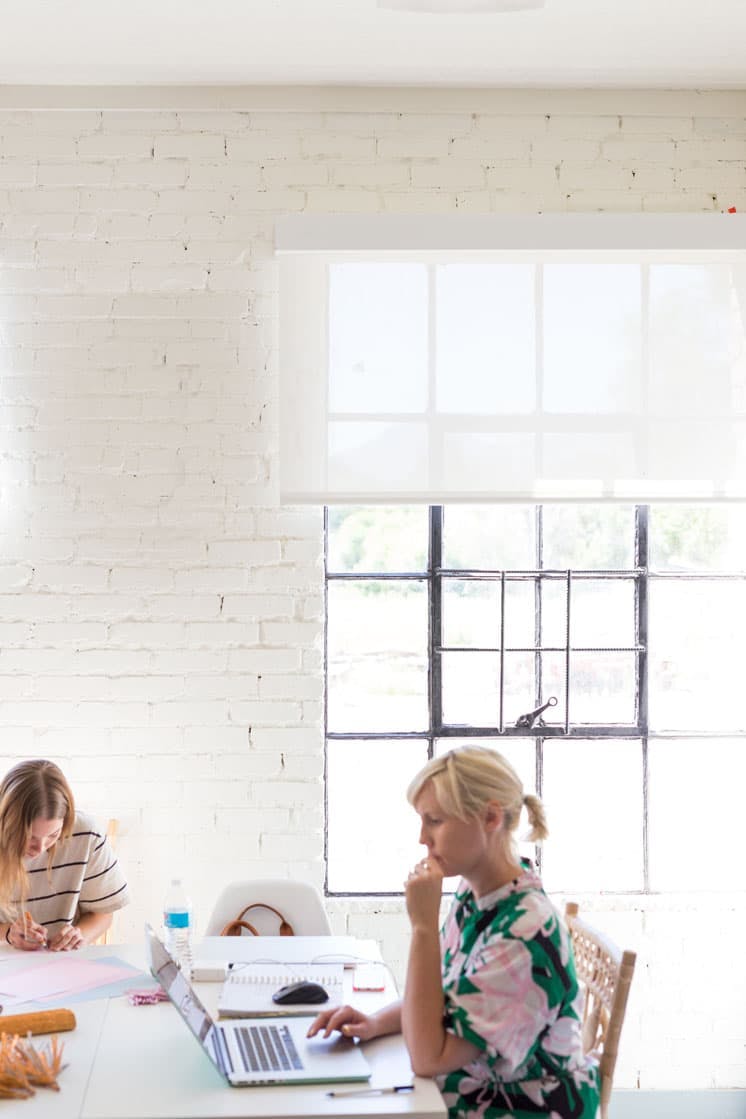 But there was one problem.
All the light filled windows were great for photography, but not so great when you're trying to make a paper flower crown and are soaked in sweat.
We'll let Brittany tell you about it in her snaps from a few weeks ago.
Photo Friendly Heat-Blocking 2-in-1 Shades
Brittany was able to work with Blinds.com's desingers to find a high tech solution that met all her needs.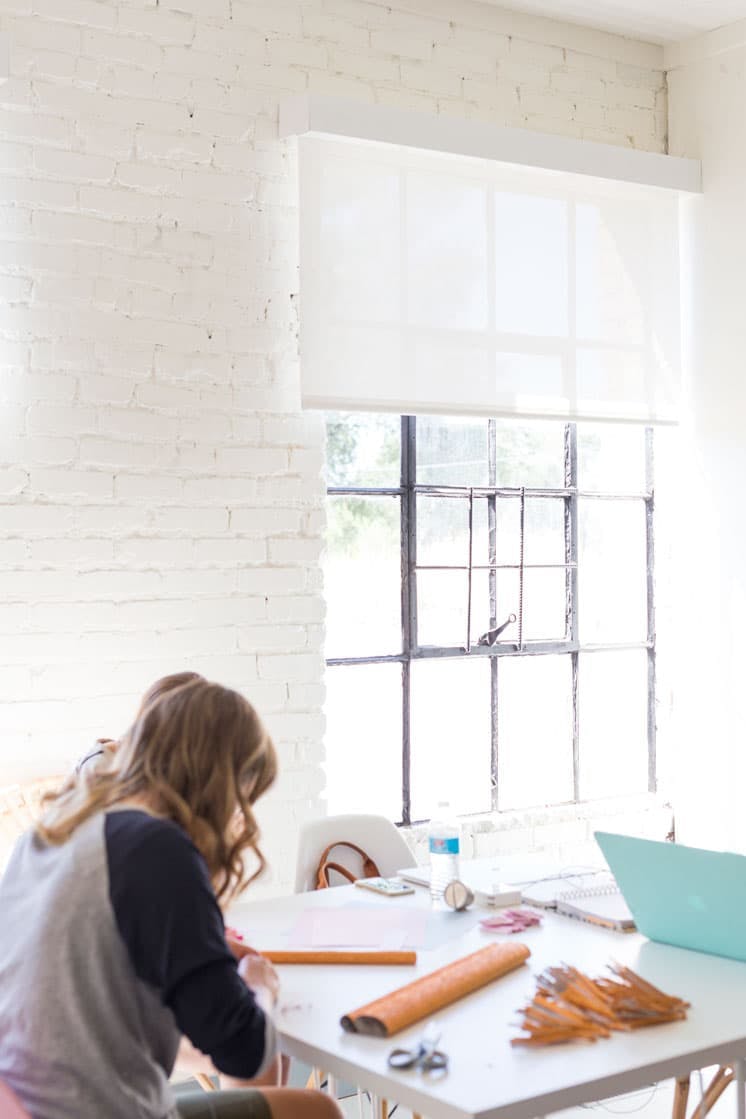 In the end they decided on a dual roller shade that allows you to cover the windows with a sheer solar shade (which lets in light and blocks heat) OR a blackout roller shade (which is great for videos which need consistent light).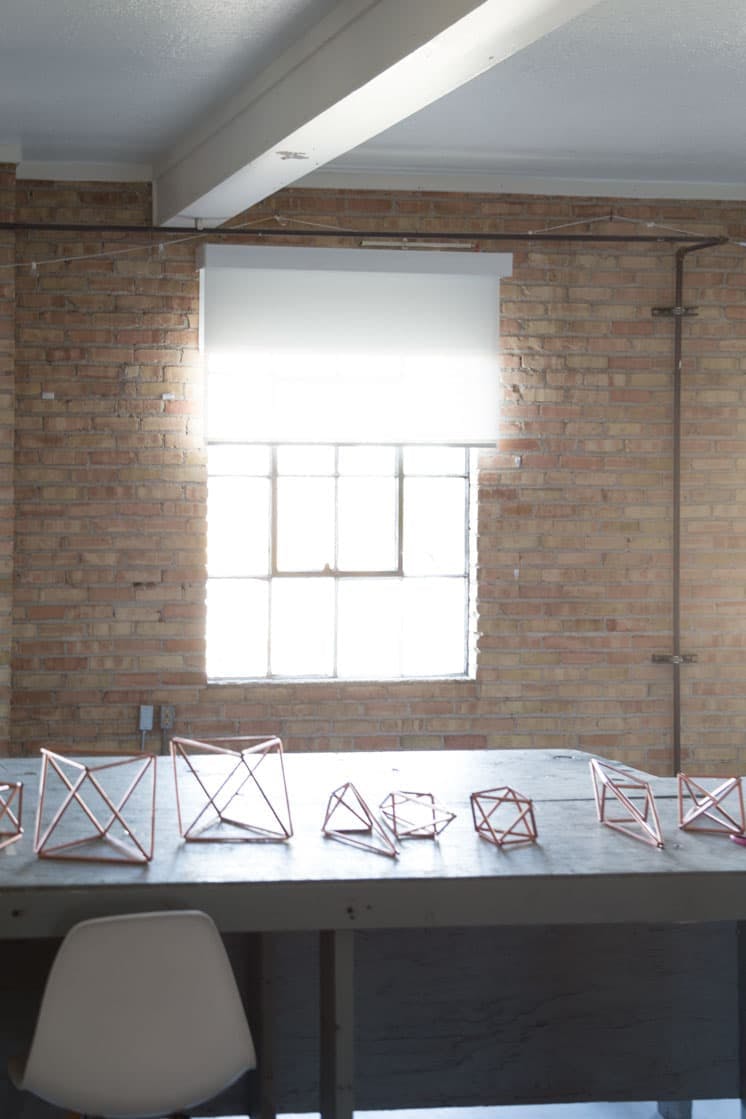 Plus, they're motorized so you don't have to step away from the camera or your craft project to adjust the amount of light coming in.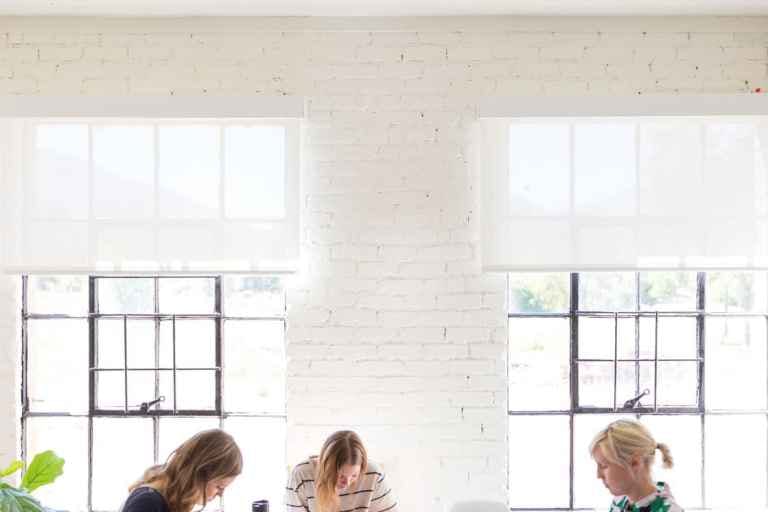 The clean lined housing makes these shades the perfect neutral backdrop for the studio which is constantly being redecorated for photo shoots.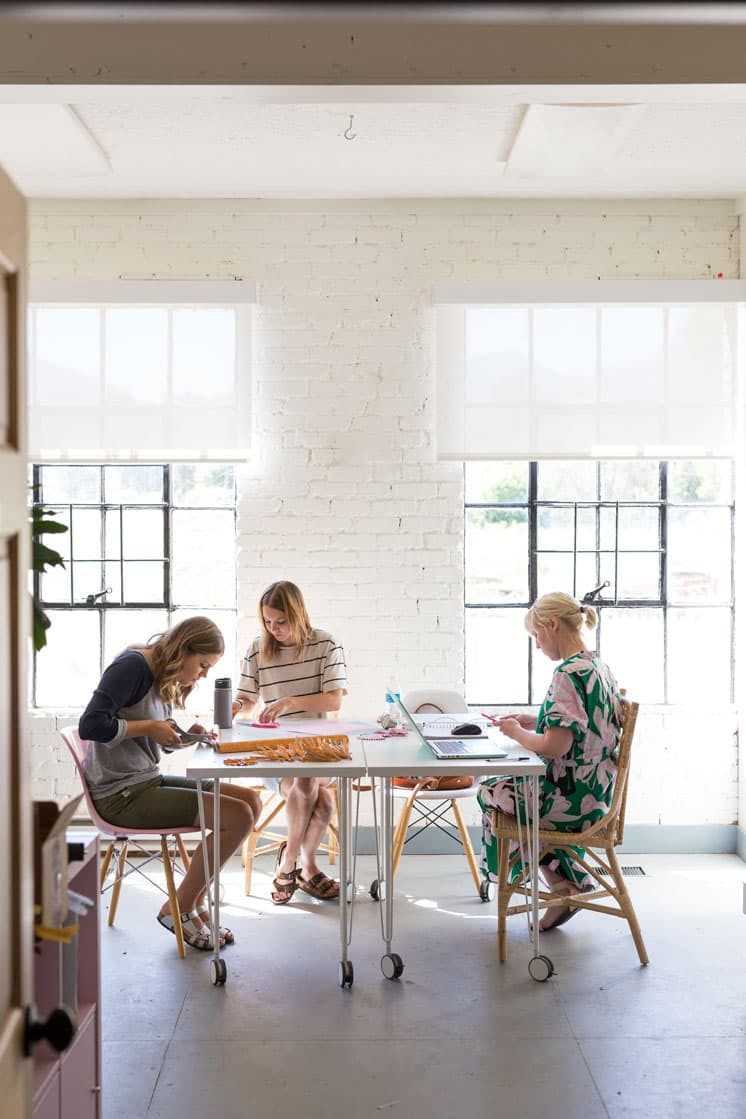 Bring Double Action to Your Windows!
These 2-in-1 shades are a mash up of our Blinds.com Solar Roller Shades and Blinds.com Light Filtering Roller Shades. If you'd like to bring this versatility to your windows, you can special order them with one of our designers at 800-505-1905.
To get started with your project, check out our guide - How to Measure for Roller Shades.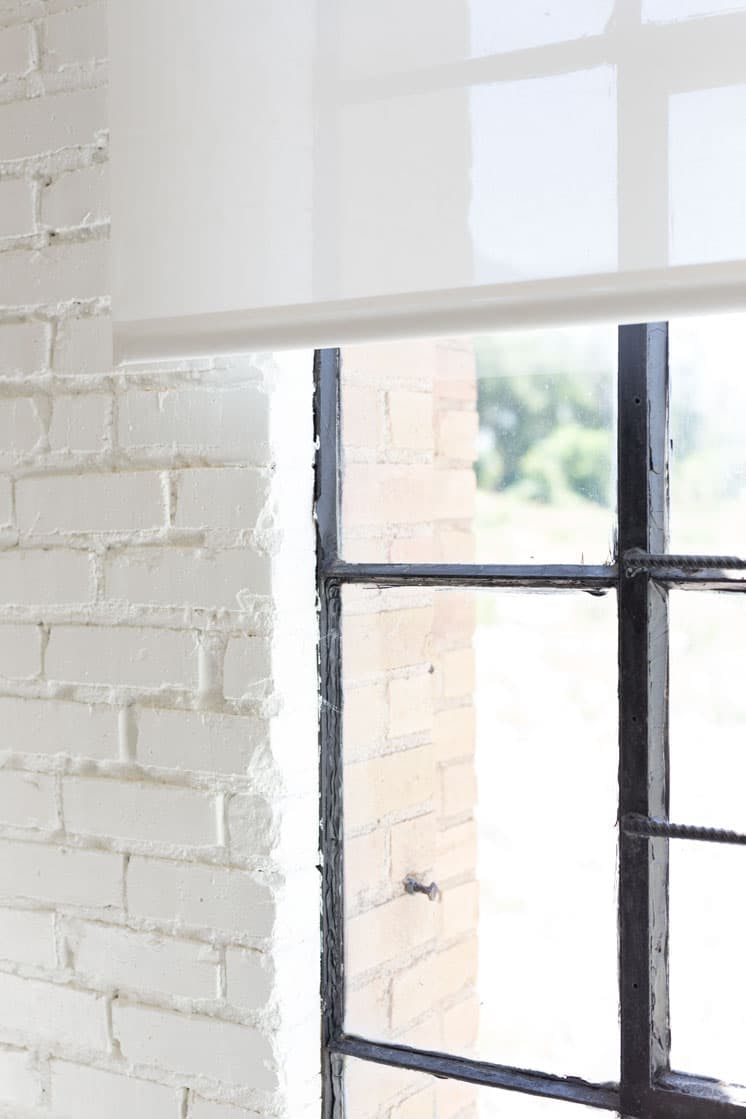 See tons more in the post Our New Blinds from Blinds.com at The House that Lars Built, and check out Brittany's snapchat (👻 houselarsbuilt) and instagram stories (📷 houselarsbuilt) today, Aug 11th, to see more bonus tidbits.