Looking for ways to create a snowy holiday home? These fun ideas and easy DIYs will transform your home into a winter wonderland ready for the holidays.
Scandinavian Style Christmas Trees
Festive Scandinavian trees are great for nontraditional holiday decoration around your home. Place them anywhere in your home for a fun addition to your holiday theme.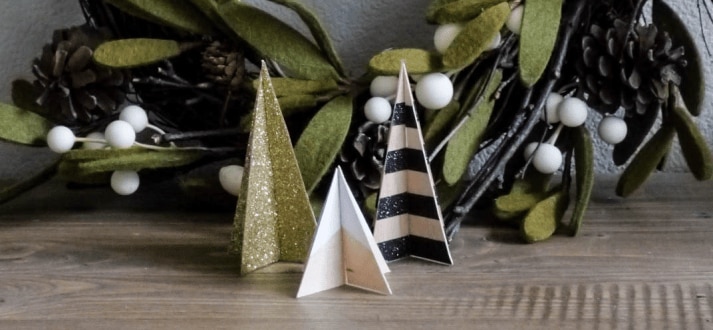 Winter Luminaries: Snowy Pinecone Candle Jars
These snowy candles are easily created by items that can be found at a local craft store. They will  bring an icy aura to any space in your home.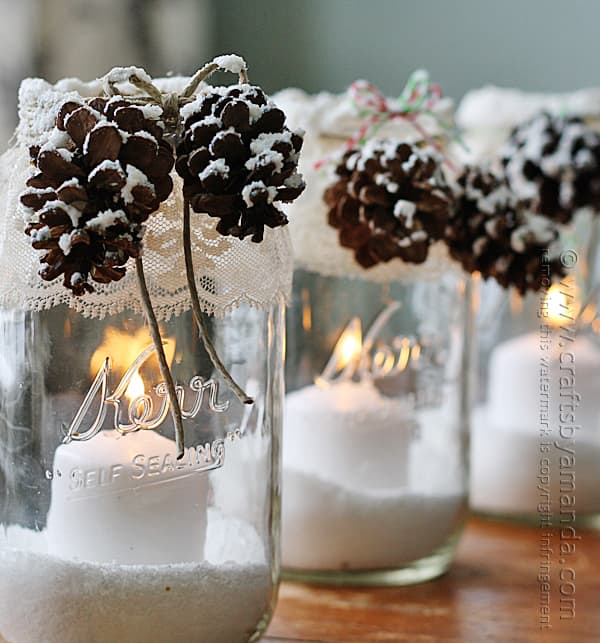 Winter Decorating Table Settings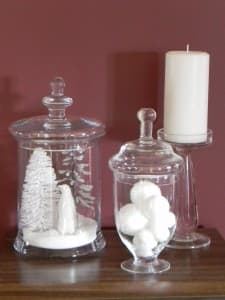 Easily create winter table settings by combining white decor like candles and tiny Christmas trees. Use Epsom salt for a snowy look that can add to the winter themed settings.
Snowman Decor Ideas
What's winter without snowmen? Place snowmen around your home for a fun way to add to your winter home. Check out some more ideas in this post by Glitter N Spice: Snowman Decorating Ideas for Christmas.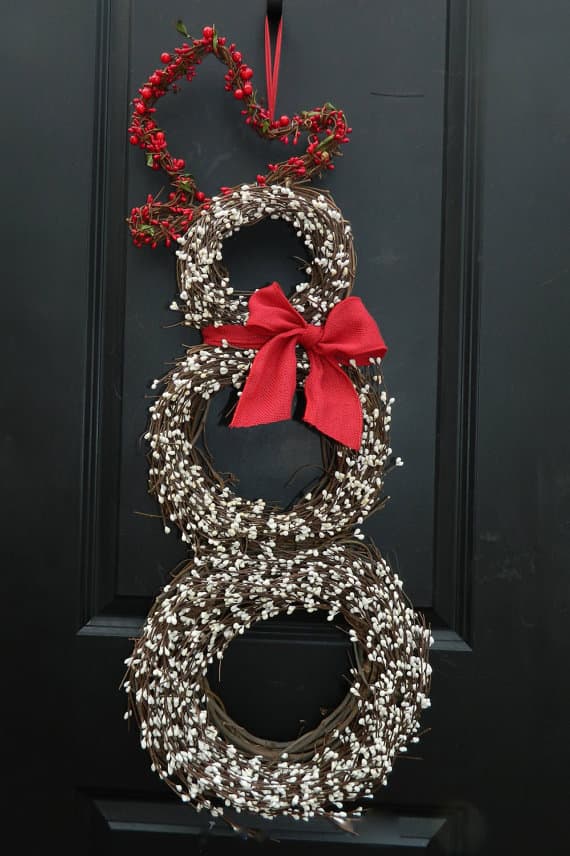 Inexpensive Holiday Candle Centerpiece
This candle can be recreated with dollar store items. Grab a glass, some floating candles and ornaments and fill it with water for a cheap holiday candle! For more inexpensive decor ideas, check out our post: Pinterest Fab 4: Inexpensive Holiday Decor.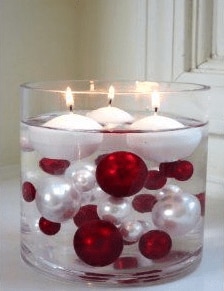 Holiday Winter Decor
Simply adding a wreath to a window in your kitchen can create a wintery atmosphere around your home. For more holiday kitchen decor, check out our post: Deck Your Holiday Windows – Holiday Kitchen window decor

Want more winter home decor ideas, check out our Pinterest board!
Follow BlindsDotCom's board Wintertime Decorating on Pinterest.