Get special deals on curtains + embrace your inner textile nerd!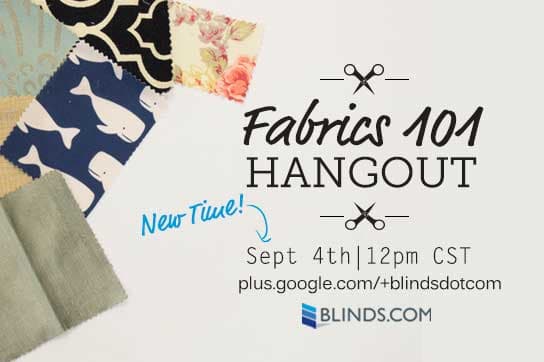 Join the +Blinds.com decorators and Fabric Buyer Karin Jeske. Karin has 20+ years experience in textile merchandising and fabric design.
She'll teach about brocade, silk, linen and everything in between + when and where to use them in home décor. 

Watch live and you'll get a special coupon for soft fabric window treatments!