Homeowner Michelle's petite home on wheels is modern nostalgia themed, so she wanted window treatments that didn't take up much space and blended in so that her home's unique décor touches could shine through.
About My Empty Nest
Michelle is a blogger who loves everything about tiny house life. She started sketching floor plans for a small farmhouse when she was 12 and has been intrigued with reclaiming tiny spaces ever since. She's chronicled the DIY construction of her tiny home on her blog, My Tiny House.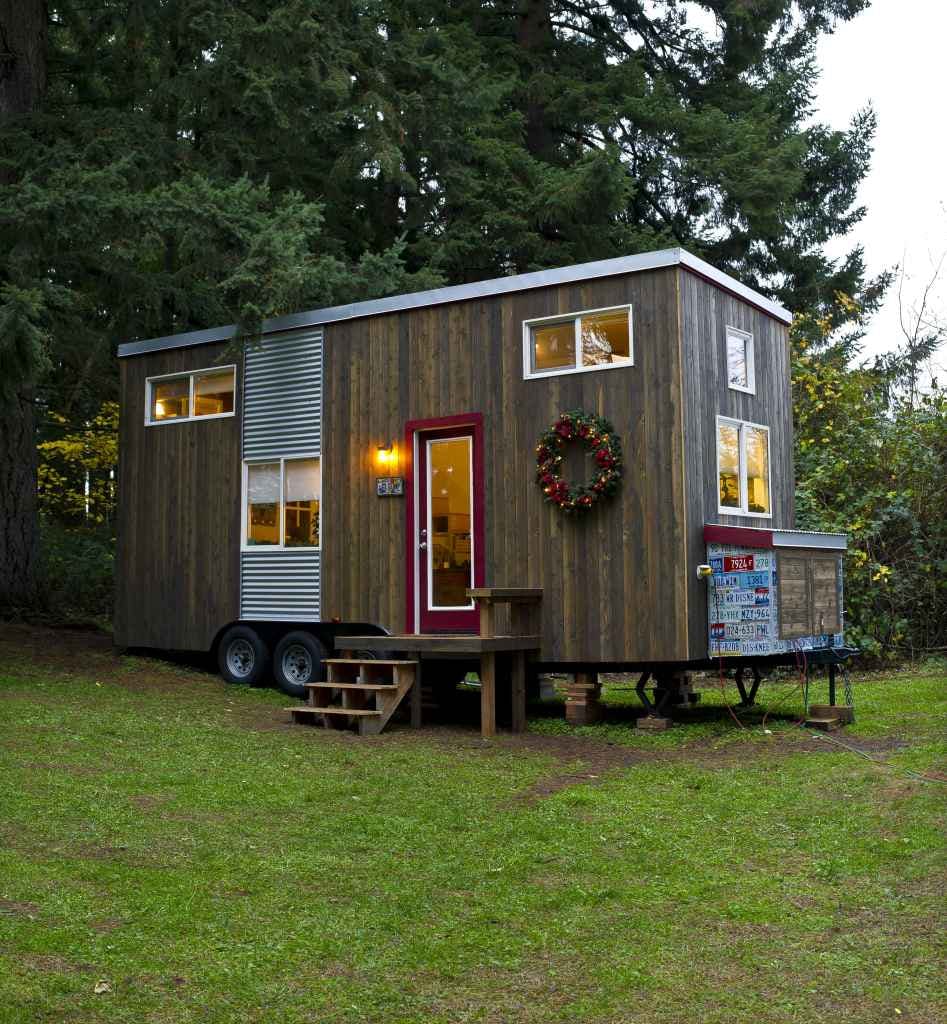 The Makeover
Light Filtering Cellular Shades were chosen all eleven custom sized windows in this tiny home. Cellular shades can be made in small sizes, so they're perfect for these unique windows. Plus they provide complete privacy, insulation and allow the unique details of Michelle's home to shine through.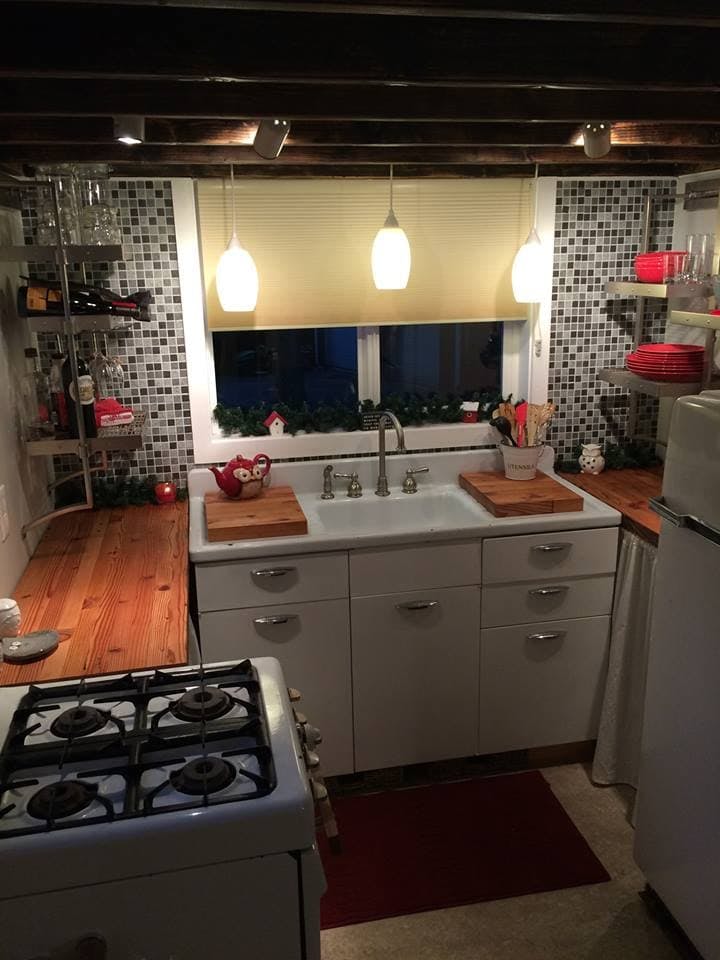 Michelle chose different lift options throughout the house to meet the needs of each space. For the kitchen, living room and over the oven she chose a continuous cord loop. And for the loft she went with cordless or cordless with top-down / bottom-up for ease of operation and flexibility.
Michelle said:
I love how my cream colored blinds blend in to the background, but stand out against the grey walls.  I love how their subtle texture provides depth and interest and a touch of class. I LOVE LOVE LOVE the cordless blinds in the loft that can close from the top or bottom with the slightest of touch. They were so easy to install, they look amazing, and they're warm and inviting even from the outside view!
Get the Look!
Michelle chose Light Filtering Cellular Shades in the color Sunlight DC2501.
Ready to get started with your project? Check out our guide - how to measure for cellular shades.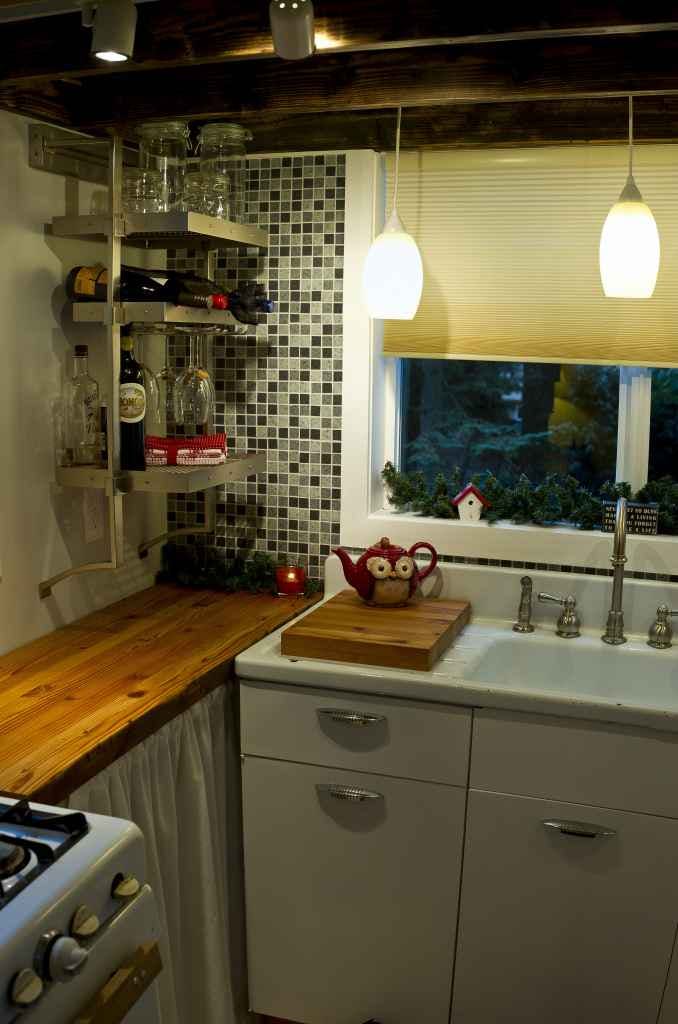 Check out more of Michelle's tiny home: