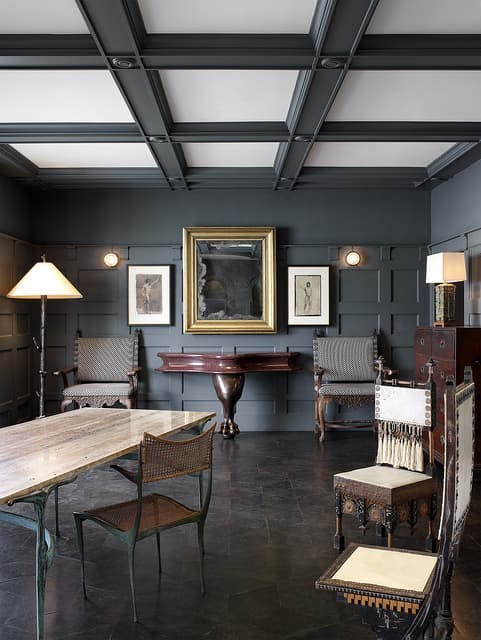 Image via Reality + Whimsy
For newlyweds and anyone starting a new home, it can be a struggle to balance the décor styles of both partners. Having the chevron rug and the purple couch in the living room may cause the overall look to skew a little too girly. Go crazy with all that in the ma'am cave.
Bring some gender equality to your home by incorporating a few manly decorating elements in the areas you both use the most.  Even if one half of the couple is the designated design guru, take steps to make your home reflect both of your personal styles and interests. Here are a few tips to help man-up your home décor while still maintaining a stylish look.
Map it Out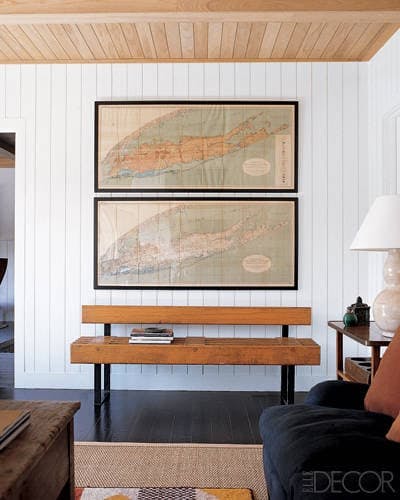 Image via Elle Decor
An easy and inexpensive masculine element to bring in to your existing décor is a framed vintage map. These can be found on Etsy or other online vintage dealers for as little as $5, depending on the size you're looking for.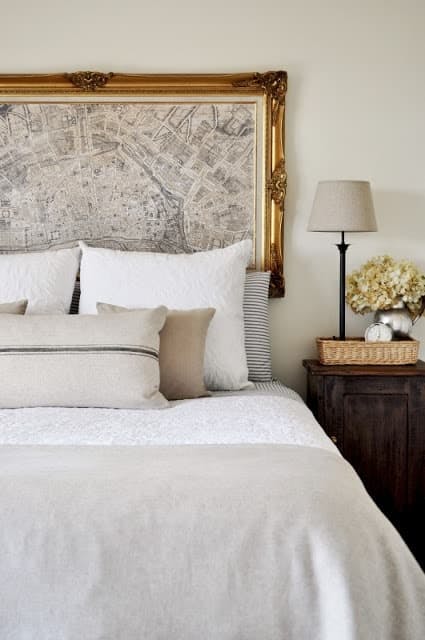 Image via The Painted Hive
A large framed map can serve as a beautiful headboard, especially if it's a city that you've visited together or love dreaming about. Take this look a little less femme with a minimalist black frames, like in the image above, or a rich wood frame in a dark stain.
We're also crazy about maps as a ceiling accent or wall mural. See these ideas and more on our Pinterest Board: Manly Home Picks.
Staycation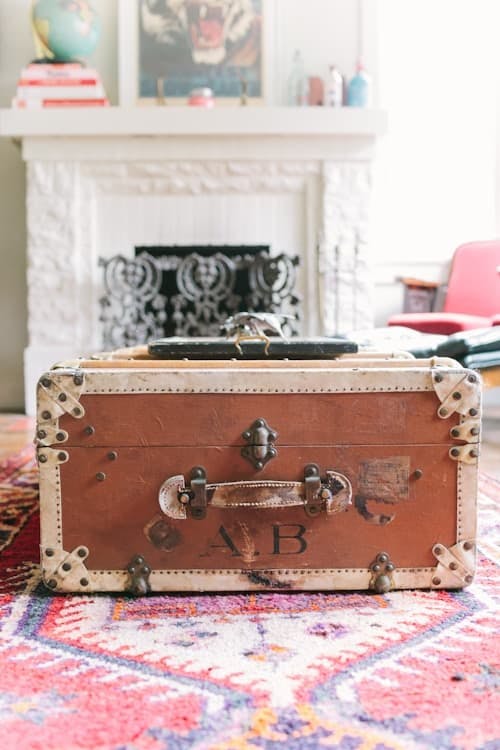 Image via Prettystuff on Tumblr
Vintage steamer trunks that have some scuffs and character can be used in so many different spaces of the home. Buttery leather ones will add depth to a living room as a coffee table or end table.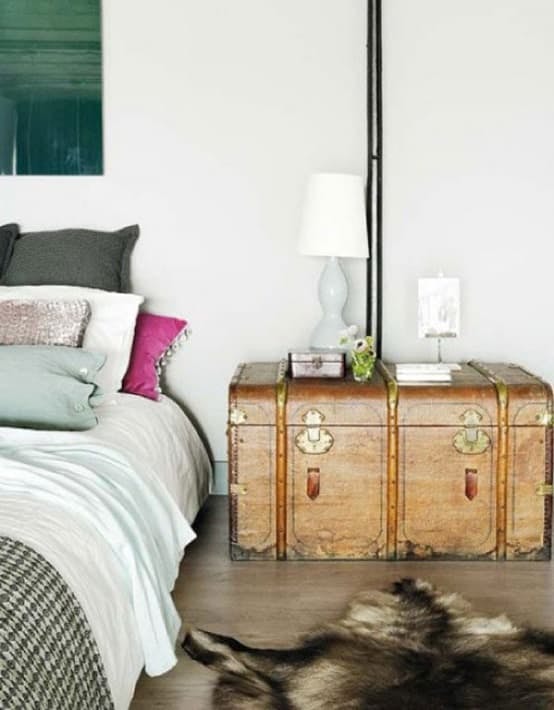 Image via Bob Vila
You may also come across painted trunks with shiny hardware, these look great as a bedside table, and they give you extra storage.  If you need more stability, cover straps and buckles with a glass top.
Wood You Say No?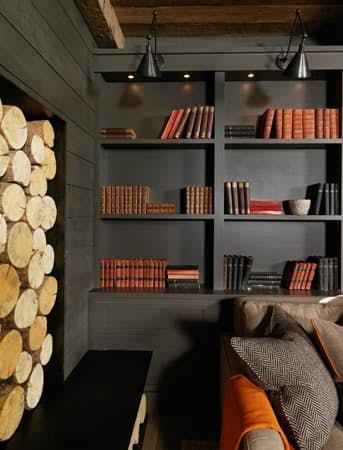 Image via Pure Green Design
What's more manly that connecting with the great outdoors? Stacking your fireplace with logs will add a rustic touch to even the girliest of interiors. This is a great way to make use of a faux or unusable fireplace and it's practically free –  just start collecting fallen limbs from your backyard.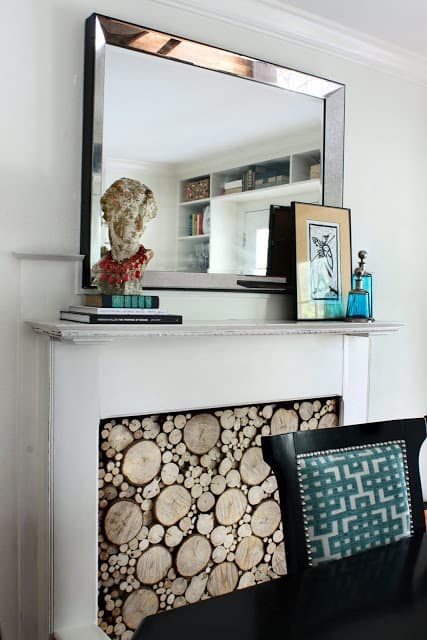 Image via The Hunted Interior
Mixing log sizes will make your fireplace look like a work of art in the off season, and come winter you'll have kindling on hand to get the flames going.
What's your Take on Gendered Decorating?
We want to hear what you have to say! Are you struggling to keep balance in your home décor, or is your whole house a man cave? Let us know how this issue plays into your decorating decisions on Facebook or Twitter.
Be sure to take a look at our Manly Home Picks board on Pinterest for more masculine decorating ideas.