Maybe you've already read some of my posts or maybe you're meeting me for the first time! Either way, I wanted to talk about my experience thus far at Blinds.com and share a little about myself:
Now that I've interned with Blinds.com for about a month, I've gained a lot of insight to how the company runs. Before I was offered the job, I had done a little research – I knew that Blinds.com had won 'Marketer of the Year' and 'Best Place to Work in Houston'. I knew that it was a successful company and was supposed to be a fun place to work – but I had no idea to what extent.
The first time that I walked into the Blinds.comPLEX I was stunned – it was unlike any other office I'd ever seen. Bright colors are everywhere, there is an Xbox Kinect in the entryway and the office is filled with quirky rooms (such as a Cake Shoppe equipped with an Easy Bake Oven in case you get hungry).
Many of you might wonder why a company would build such an office, but the answer is simple: because it makes employees happy.
As I entered the office to go to my interview, everyone that walked by greeted me with a smile and within about 3 seconds of arriving someone was helping me find where I needed to go. Seeing employees that were in such a good mood and seemed to genuinely enjoy being at work definitely left me with a good impression.
After working with the other Blinds.comers, the company has only exceeded my expectations. My coworkers are people who not only enjoy their jobs, but are extremely productive. The atmosphere is not just about having fun, but living up to one's fullest potential – in all aspects of life. You'd be surprised at how many marathon-runners we have.
When you're surrounded by inspiring people and an inspiring environment, it's hard not to be inspired. So here's some of my personal goals that I wanted to share with you:
READ MORE: as a college student its almost impossible to find time to read for pleasure so I'm trying to work my way through one book at a time. It's a great task for the summer when I can make personal reading a priority
STAY FIT: I'm learning that it's even harder to work out when you're an "adult" and have to go to work everyday. It's so easy to lay on the couch and watch TV after getting home from work, but I'm vowing not to be a couch potato. I've got myself signed up for an overpriced gym membership (if I spend lots of money on something I'll have more motivation to use it) and am determined to try my first hot yoga class.
COOK MORE & BLOG MY RECIPES: I have always enjoyed cooking and coming up with my own recipes; having a mom who studied nutrition, I've learned to cook on the healthier side. I decided at the beginning of summer that I was going to start a cooking blog as a way to share my recipes with anyone who is looking for a healthy and tasty meal.
MAKE TIME FOR CREATIVITY: At school I'm trapped in a hectic schedule and constantly stressed; I find myself putting off the things I love most and neglecting activities that I really enjoy. Now that I have some more free time I'm trying to make time for creativity – playing piano, finding new music, I've even started making jewelry. Having a creative outlet is extremely fulfilling, and being able to say "I made this" is just as exciting as it was when you were a kid bringing something to show and tell.
At Blinds.com one of our core values is continuous improvement: ask yourself how you can improve your life.
What are your goals for continuous improvement? Do you have a creative outlet?
If you're in need of inspiration for a creative project we always have ideas:
Crafty Creativity Pinterest Board
Crafty at Home Pillow Covers Tutorial from the Happier Homemaker
Crafty at Home Spirograph Upcycling Tutorial
Crafty at Home Melted Crayon Window Garland Tutorial
For more from Rachel:
Look at my favorite design & craft finds on Pinterest
Check out my healthy food blog
Do you have what it takes to join the Blinds.com crew?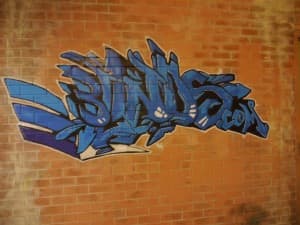 Check out our current career opportunities