Home Automation is currently one of the hottest innovations to impact the interior design industry. Smart home devices have transformed the way we live and take care of our homes. There's hardly a device that can't be controlled remotely, and window treatments are no exception.
Making the right choice when buying motorized window treatments can be challenging. We're answering 7 of your most frequently asked motorized blinds questions in this guide.
1. What Are Motorized Or Electric Blinds And How Do They Work?
An electric window treatment, also known as a motorized window treatment, is a blind or shade that is operated with an electric motor and controlled with a remote. This usually means the lift function is motorized but it can also apply to a blind or shutter's tilt function. Since there are fewer cords dangling from a motorized shade, this often makes them a safer choice for homes with kids or pets.
2. How Are Motorized Blinds Powered?
Motorized blinds and shades are often powered through a lithium battery pack (usually AA batteries) but some also have a rechargeable motor that connects to an outlet with a usb cord when it needs charging.
The life of a battery pack versus the life of a single charge on a rechargeable motor is about the same. A single charge typically lasting 6 months to a year but exact lifespan will vary depending on how big your shade is and how often it is used.
DC power cords are also an option for some (not all) motorized shades but this option only works if you have an outlet near your window or in your window frame. Additionally, some shades, including the Blinds.com Premium Rollers Shades (Light Filtering or Blackout), offer a mini solar panel as a power option.
Pictured: Blinds.com Premium Woven Wood Shade in Kula Coconut.
3. Can Motorized Blinds Be Connected To My Smart Device?
Smart device compatibility will vary between brands. In addition to a remote, many Levolor motorized blinds and shades are compatible with an app you can download to your phone or tablet to program and operate the blinds. Bali's motorization option (Autoview only) and some Blinds.com blinds and shades are compatible with some smart hubs.
For specifics, check your products individual specifications or call one of our Motorization Experts at 800-505-1905.
Pictured: Blinds.com 2" Pleated Shade in Light Filtering Starlit Shoreline.
4. Are Motorized Blinds Reliable? How Long Do They Last?
Motorized window treatments are just as reliable as standard window treatments. But keep in mind that battery operated shades will need to be charged periodically depending on usage. Most standard window treatments have an average lifespan of 3-10 years. How often you are using your blinds or shades can also have an impact on their longevity.
Did you know? Blinds.com blinds and shades come with a 3 year warranty!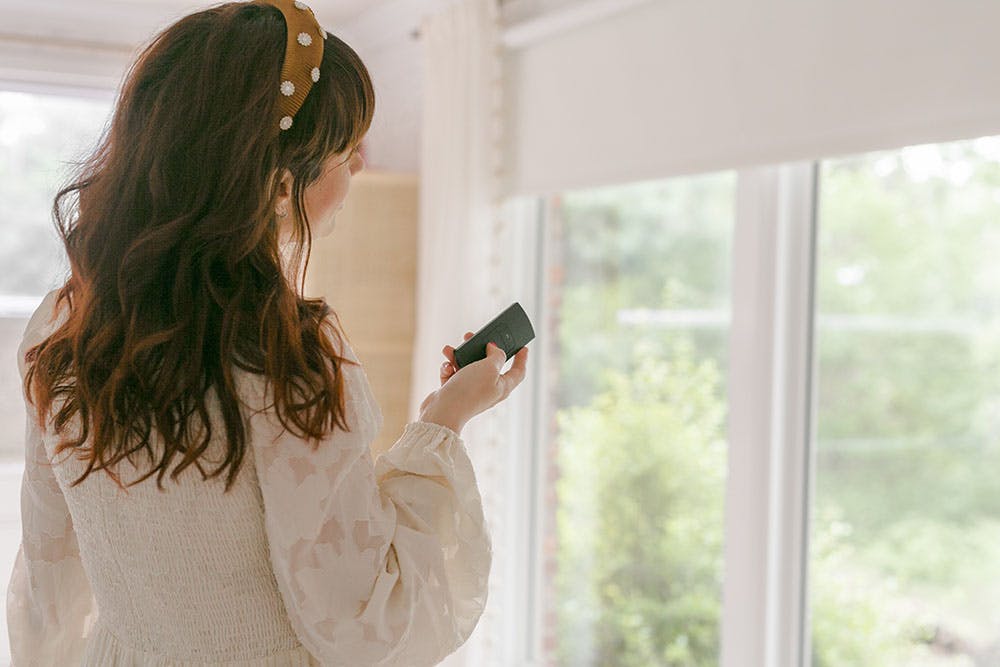 Pictured: Blinds.com Premium Blackout Roller Shades in Rainier Snowfall. Photo via @abeautifulmess.
5. Are Motorized Blinds Loud Or Noisy?
This is a good question. Are the motors loud? The decibel range for motorized blinds will vary depending on the brand, product type and potentially the size of the window treatment. However, motorized blinds are designed with volume in mind so they are very quiet, producing only a soft humming or whirring sound.
Check out this video from @Kismet_House showing the Blinds.com Premium Roman Shades (color Linen Stripe Vanilla-Stone) in action to see (or hear) for yourself.
6. Are Motorized Blinds Hard To Install?
Generally, motorized blinds are not difficult to install. However, installation specifics will vary depending on the type of blind or shade you have as well as the brand. Just like regular window treatments, if your blind or shade is really wide you may need a second set of hands to assist with installation.
Most shades also will come pre-programmed with the included remote. But reprogramming is super easy to if you want to adjust upper or lower limits on the shade (limiting how high or low a shade will go).
Blinds.com also offers professional measure and installation services! Check here for availability in your area.
7. Are Motorized Blinds Worth It?
Motorization is not just reserved for tech gadget-fanatics. It can definitely be a worthwhile investment in the comfort and efficiency of any home. Plus it is especially worth it for tall windows, windows that are high up or otherwise difficult to reach.
Rooms with lots of windows that need to be opened and closed regularly can benefit from motorization too. You can easily program your shades to be raised together at the same time.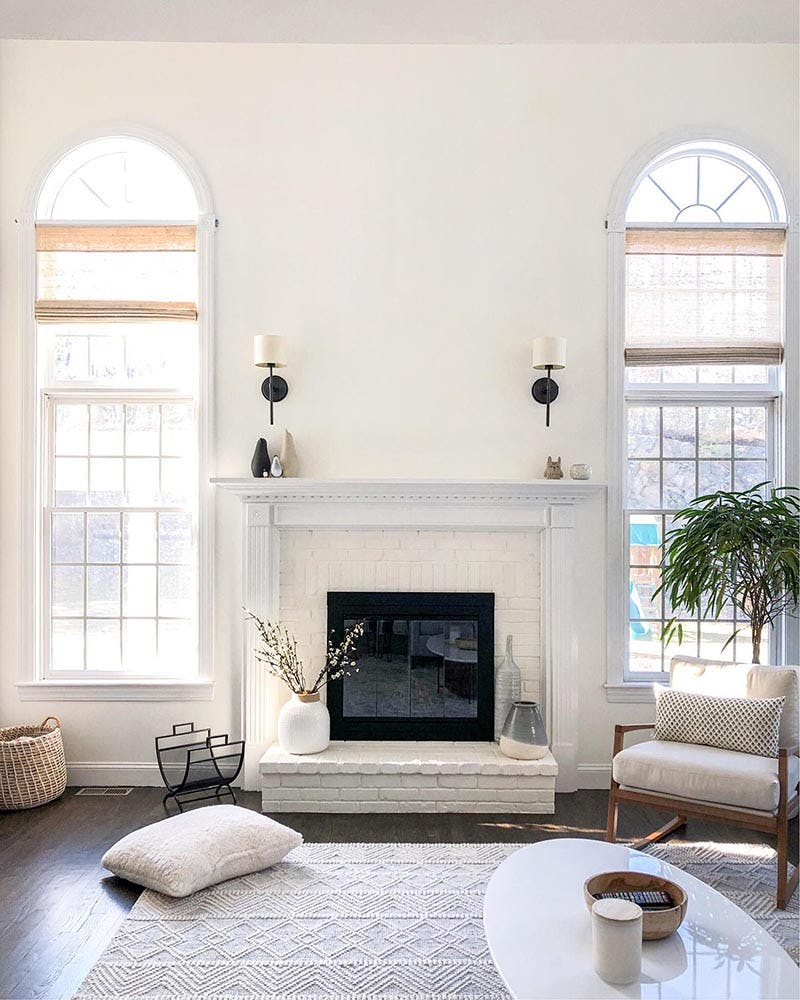 Pictured: Blinds.com Woven Wood Shades in Bonaire Flaxen. Photo via @mstarrevdesign.
For frequent travelers or vacation homes, motorized window treatments can offer some peace of mind. Programming your shades to raise and lower can make it look like someone is home.
Read More:
Experts Are Here To Help
Motorization can be confusing but our experts are here to help! Give our Design Consultants a call with all your motorization questions: 844-551-3769. Also check us out on Instagram and Pinterest for more window treatment inspiration!