Norman International makes wonderful blinds and shades, but also what are undeniably the best shutters in the world. Norman has been in the business since 1973 and making the top shutters and shades in the industry for over 40 years.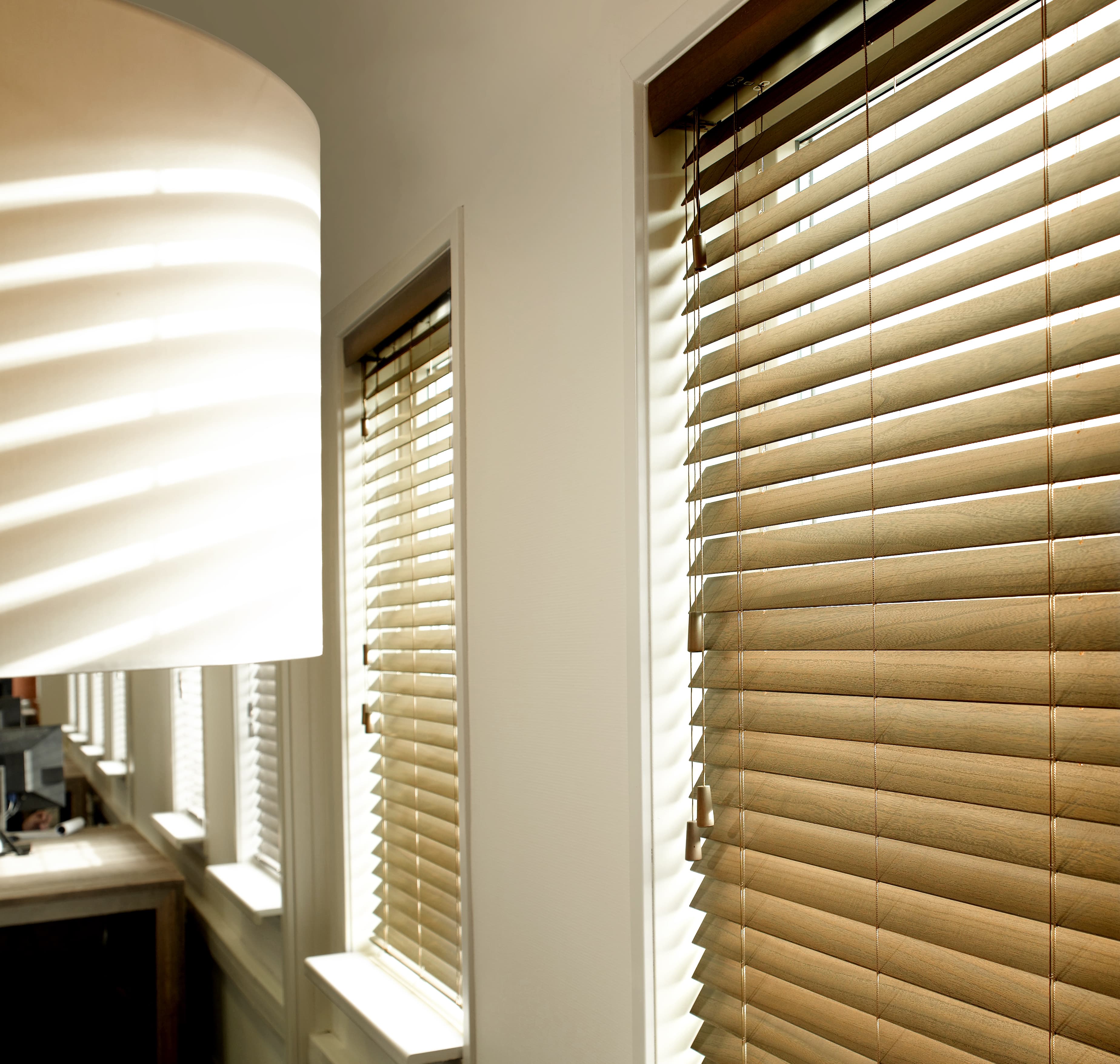 With unique designs, specialty items, and a big emphasis on staying green, any product from Norman International will allow you to support the environment and get a classic look.
It's so easy being green…
Norman is the king of shutters and even has a private island over which to rule. You might think we're joking but, they really do own an island in the Solomon Islands named Kolombangara.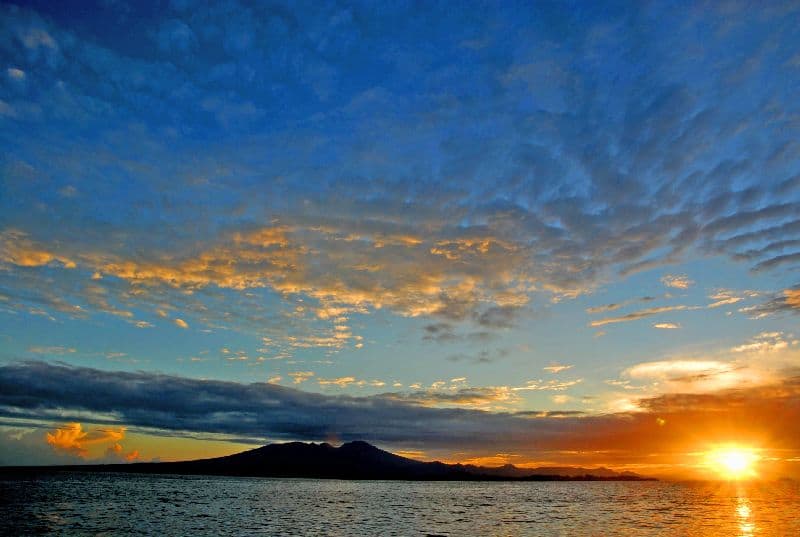 This little island's economy is devoted to growing the trees used in making the wood and Woodlore plantation shutters. The Phoenix tree is the main source for Norman blinds and shutters – so called because of it's incredible rebirth. After a Phoenix tree is harvested, it quickly regrows from the stump, reaching maturity in 7-10 years, allowing it to be harvested over and over. After the trees are harvested, they are cleaned by the on-island facility, and turned into usable material for wood shutters.
Keep calm and recycle!
Norman's green mission doesn't stop with the amazing phoenix tree. All of the waste wood chips are turned into the lovely Woodlore Plantation Shutter, a lighter weight less expensive alternative to solid wood.
After that, the leftover sawdust is used to heat the onsite living facilities, and to operate the kilns used in drying the wood for processing. Nothing is wasted, the entire tree is used.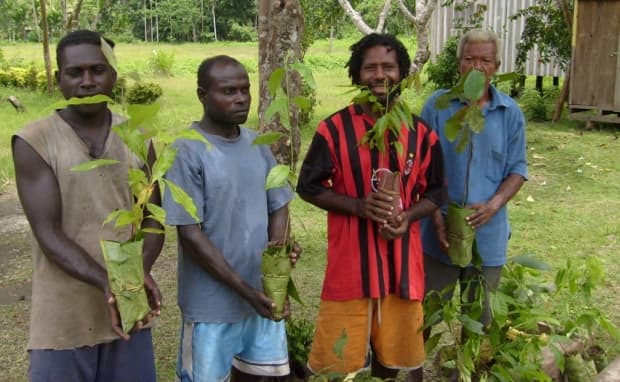 All of this may sound nice, but won't this hurt the island? Not at all! Norman has an active reforestation project, and for every one tree used 2 more are planted. Since the Solomon Islands became a constitutional monarchy in 1976, they've established rules and regulations to ensure that the natural resources of the islands are not depleted, but rather grown and increased. So Norman really does have has a "net-positive" impact on this island planting more trees than it removes.
Customer Favorites from Norman
Now that you've taken a look at Norman as a company, let's hear what Blinds.com customers think of their blinds, shades, and shutters.
Woodlore Plantation Shutters are high in quality, cost less than solid wood shutters, and allow you to dress up your home with ease.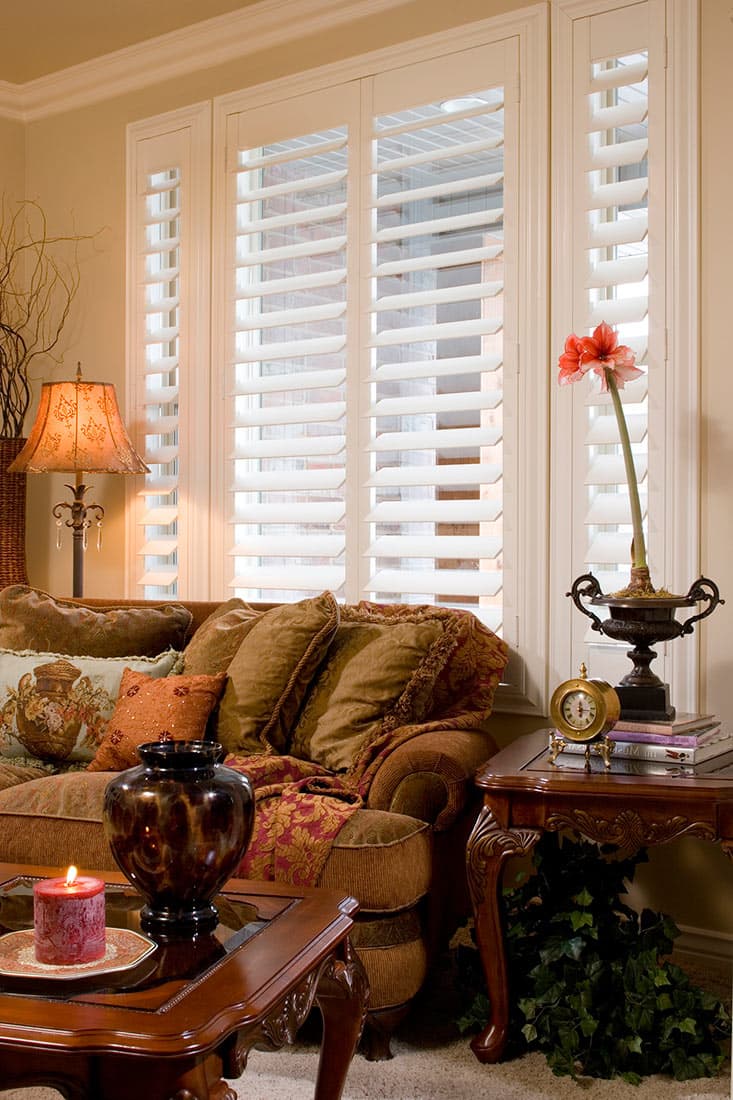 Installation was easy, much easier than I expected. Just snapped frame together, and it fit perfectly first time. Added a few screws and it was done. I'm guessing an out of square opening might take a bit more time and effort, but ours was all done in literally 20 minutes for two windows.  – Blinds.com Customer Jim from CA
The Ultimate 2 1/2″ Faux Wood blinds have wide slats that give you a shutter-like look for less. Manufactured with a wood blend and poly outer coating, these blinds are easy to operate and easy to clean.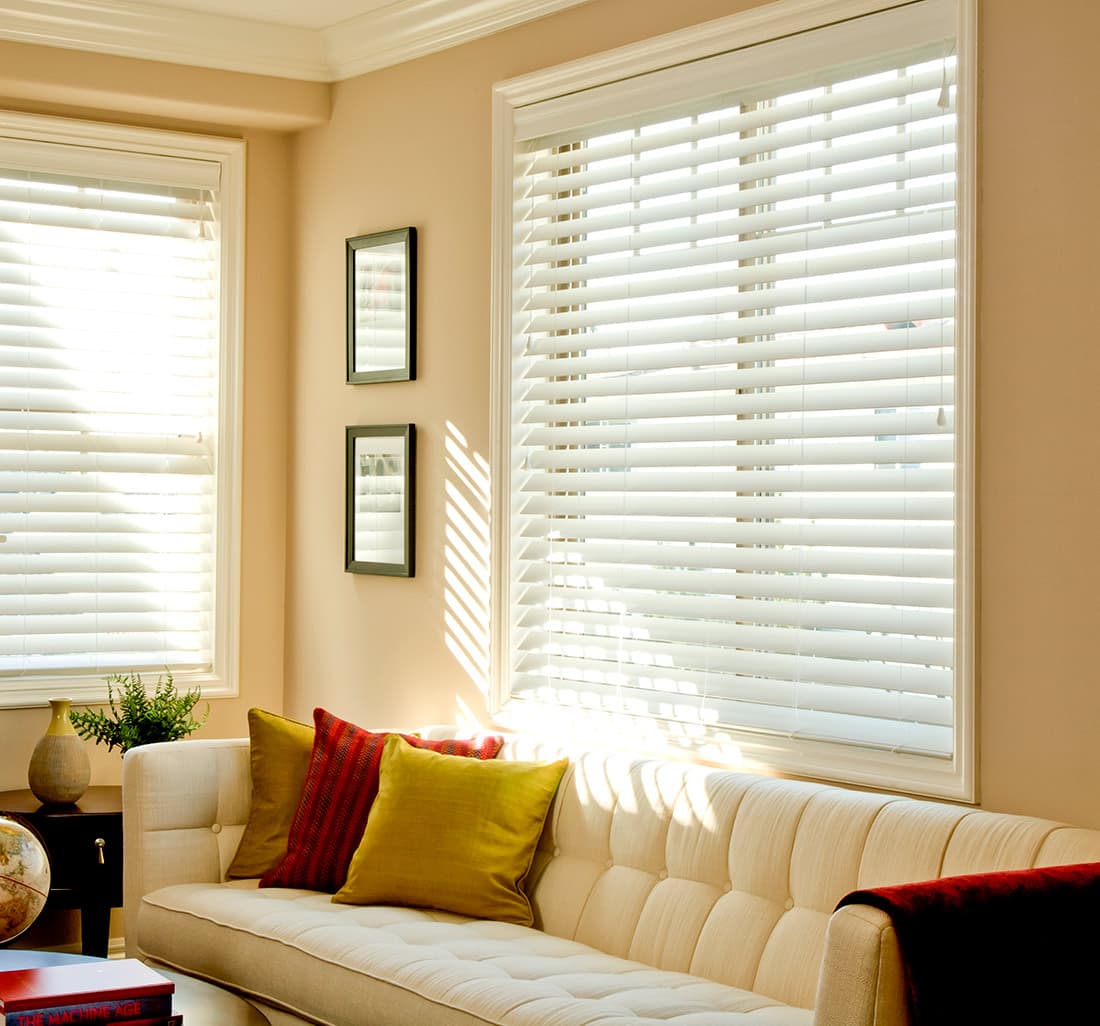 These blinds look and feel great. They 2.5 inch slats really let a lot of light into the room, even when they aren't opened all of the way which is great for light and privacy. Additionally they are as easy to install as any other blind.  – Blinds.com Customer Melissa from MD
The Norman Wood Plantation Shutter is the standard of quality for the industry. When you choose these, you choose the best.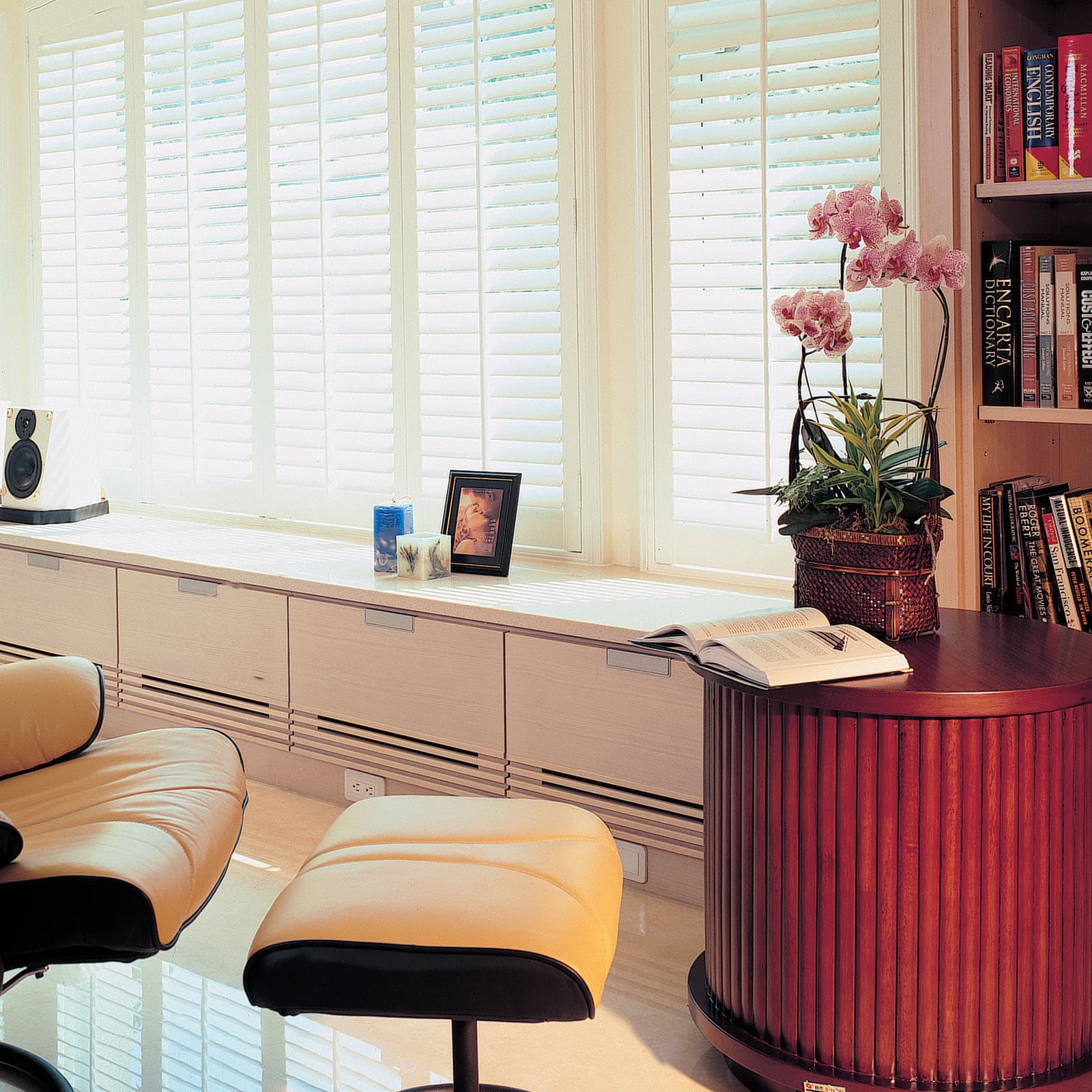 We ordered 2 pairs of the premium plantation shutters and had them installed this past weekend. It's extremely high quality wood. My contractor even commented at the quality and said the paint job was so smooth and even that it appeared baked on. Everything about the shutters are just perfect.

Before we purchased these from blinds.com, we did our homework. We checked out the local home improvement stores and this price just couldn't be beat. Blinds.com gave us the opportunity to obtain premium wood plantation shutters for much less than anywhere else. – Blinds.com Customer Grant from CA
The Norman Roman Shade is a new product, but has already surpassed more time-tested favorites with our customers. With the AeroLite cordless lift, this shade is so easy to use you may find it hard to comprehend. It just works, and it's amazing. See it in action in the video below.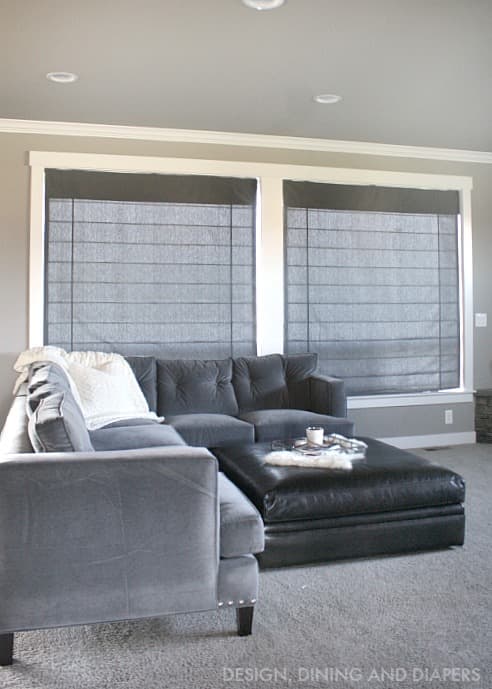 I could not be happier with how these Roman Shades look in our living room and bedroom. They are absolutely gorgeous and I love the clean lines and sleek appearance.

I absolutely love that the shades are cordless. With two little kids in our home, it makes me feel good that I don't have to worry about them get tangled in the cords. Not to mention from a design perspective it's so nice to not have cords tied on the wall. – Blinds.com Customer Taryn from WA
The Norman Light Filtering shades are another extremely popular window covering. With a large variety of colors and patterns and all industry available lift options, the Norman Cellular Shade can soften the harsh sunlight (as it does below) or bring a touch of color to a quieter room.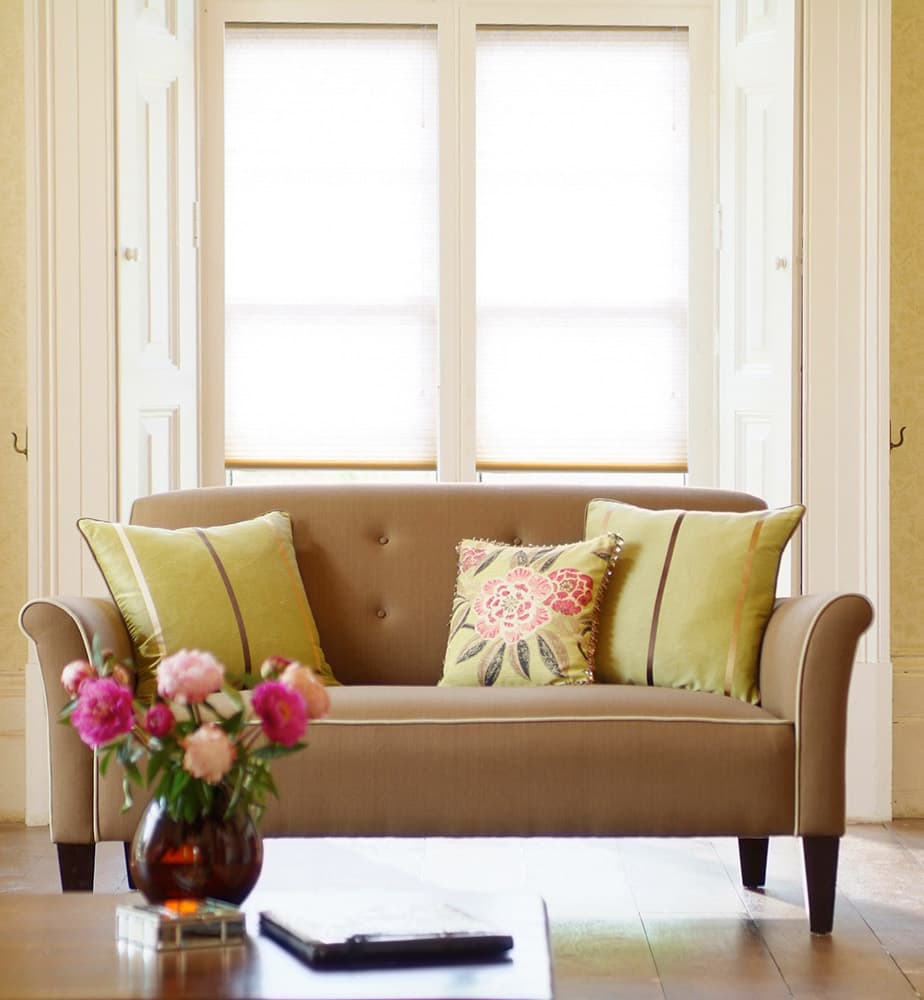 I love these honeycomb blinds. They have made a big difference by blocking the cold air that comes through the closed windows. They let in just enough light and are so easy to open and close.  – Blinds.com Customer Linda from NC
Ready to Start Your Project with Norman and Blinds.com today?
Have questions about one of these products? Call 800-505-1905 to speak with a Norman expert from Blinds.com.