Product designer, crafting legend and one of our all-time blogger girl-crushes Joy Cho from Oh Joy! just revealed her bedroom makeover and we couldn't love it more.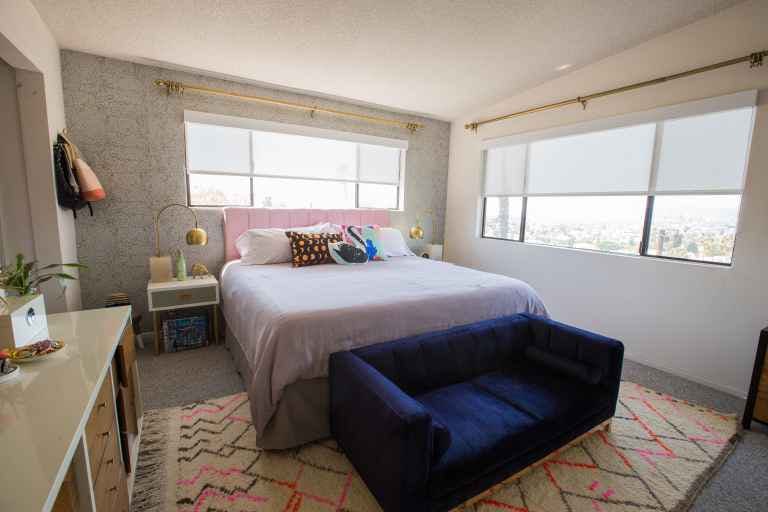 For the last few years, Joy's bedroom had been looking sad with box springs still wrapped in plastic, ripped wallpaper and curtains that weren't wide enough to cover the windows. Joy vowed to whip her bedroom into shape by the end of the summer.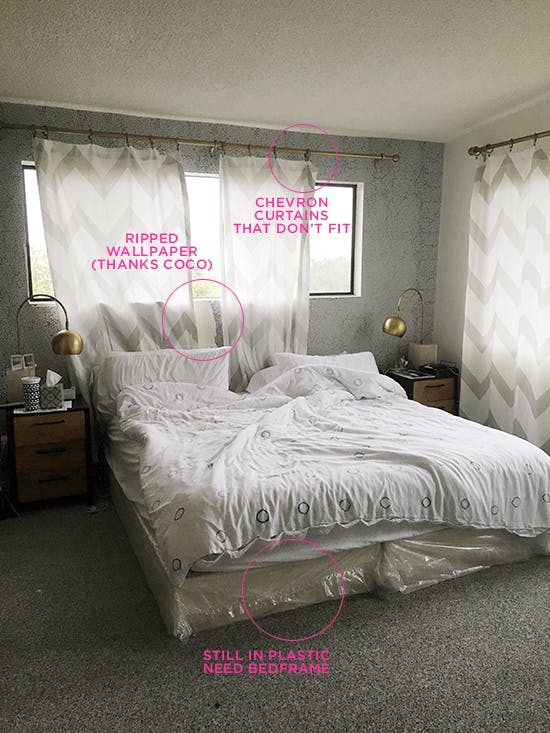 Joy wanted to give her space a refresh without buying all new furniture and just making a few smart updates.
A Colorful Bedroom Update
She covered up the ripped wallpaper with a plush pink headboard, kept her existing lamps but swapped the nightstands and threw in a new rung and cobalt settee to finish the look.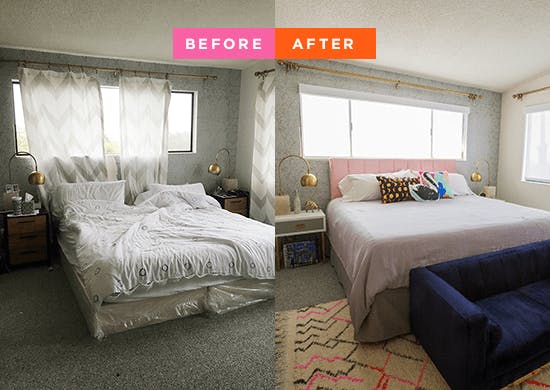 And of course, the room features some of her new Oh Joy for Target collection that we're crazy about. We have a particular soft spot for the rose gold swan wall art.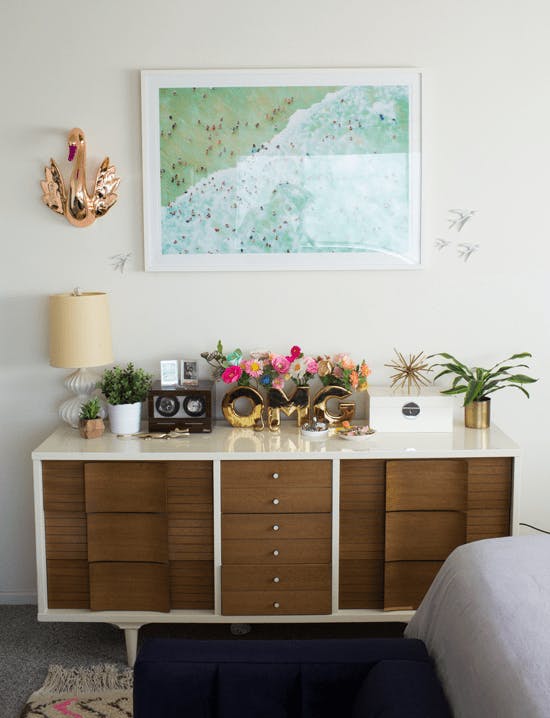 Getting Shady
However, one design sticking point was the windows. Joy has long and wide windows that are tough to cover with curtains, especially with the new headboard. The 2 large windows also let in a lot of heat, so Joy wanted a covering solution that would give a clean look, versatility and block heat.
Joy Says:
"Since the windows are wide and high, I always struggled with curtains (should they still go to the ground or just cover the windows?). Instead, we opted for more functional blinds that were more streamlined and modern."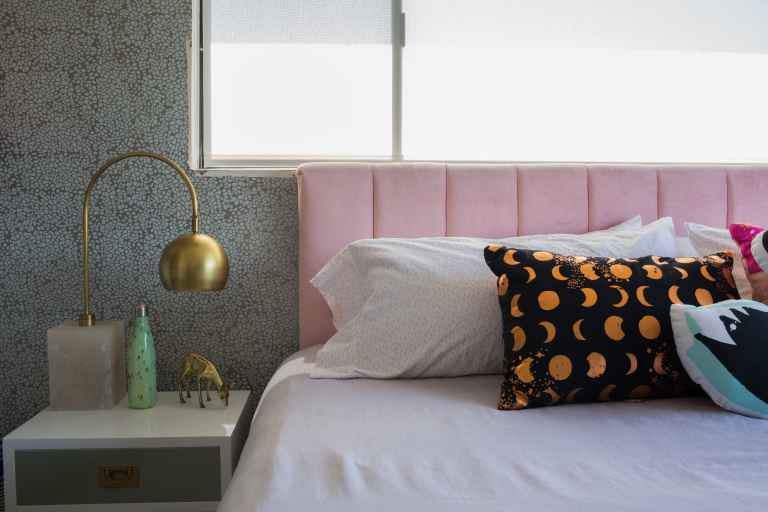 With help from Blinds.com designers, Joy chose solar shades and blackout roller shades that were combined with our dual shade option for a sleeker look. The solar shade lets in light while keeping heat out, and the blackout option is perfect for extra toasty days or mid-day naps.
Want Dual Shades for your abode? Call our designers at 800-505-1905 to custom order Blinds.com Roller Shades with this 2-in-1 option. 
Joy chose clean whites for both fabrics. The Solar fabric is Monterey 3% Cloud White and Blackout fabric is Rocklin Cloud Blackout.
To get started with your project, check out our guide – How to Measure for Roller Shades.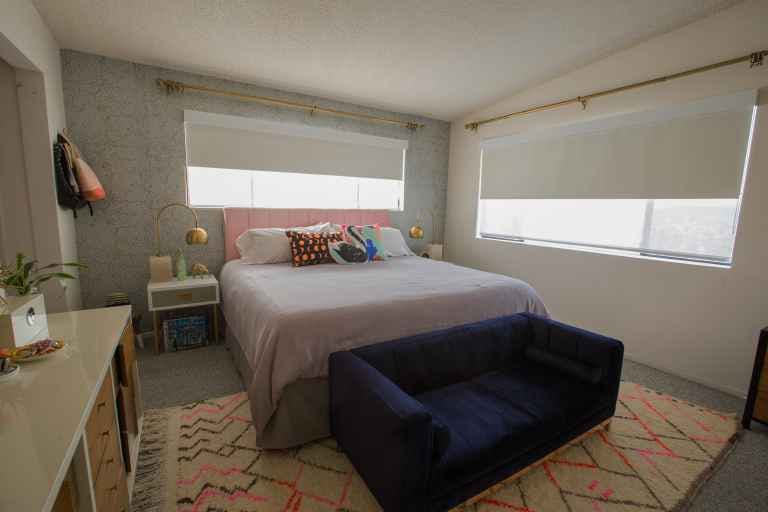 See the full reveal at Oh Joy!