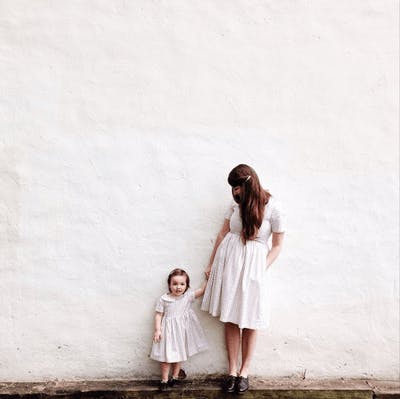 We'd like to introduce you our lovely friend Amanda Jane Jones. She was a co-creator of Kinfolk Magazine and is now a gifted freelance graphic designer working with international brands and publishers. If you follow her on Instagram @AmandaJaneJones you know her Chicago apartment is a minimalist midcentury dreamland.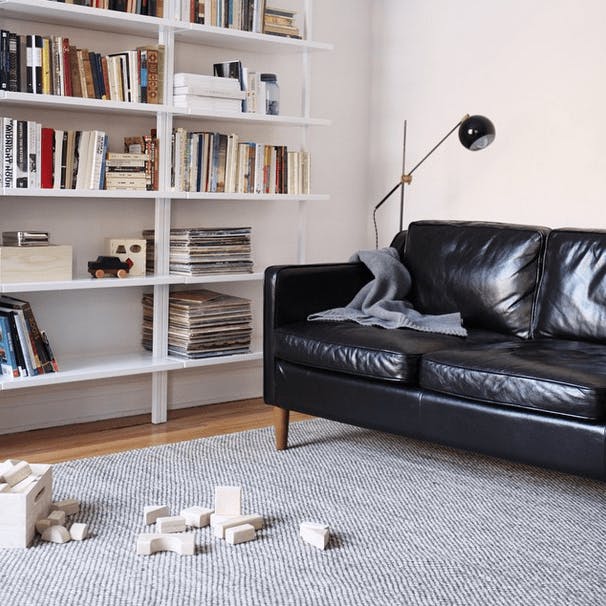 This weekend (6/12-6/13) Amanda is making over her sunroom/office and taking over our Instagram account @BlindsDotCom to share every step of the way. You can follow along at #AJJxBLINDS.
We were excited to catch up with her about her decor style, life as a mother and the inside scoop on her office makeover.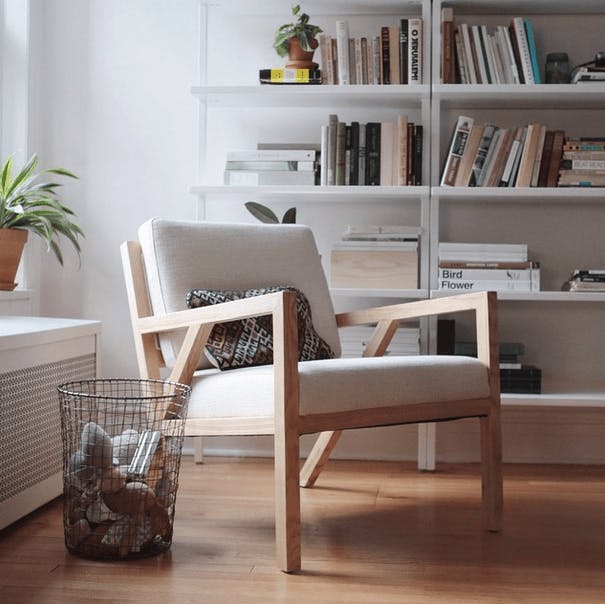 Simple. Clean. Modern.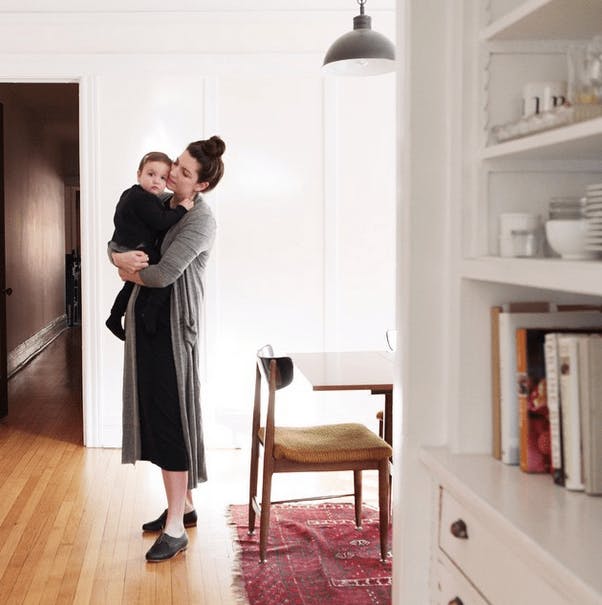 It was built in 1914 or 15 - so it has so much character. The crown molding is huge and the beautiful wood floor creaks. It's only a two bedroom apartment, but it is set up in the railroad style, so it feels more spacious than it actually is. 🙂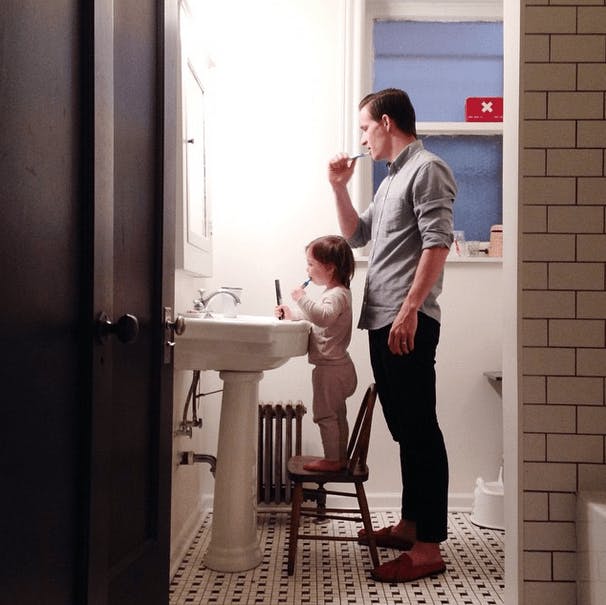 I take the lead, mostly because I'm home more than he is, but we really have very similar styles. Cree is very handy, so he made my desk and has really fixed up our home over the last couple years.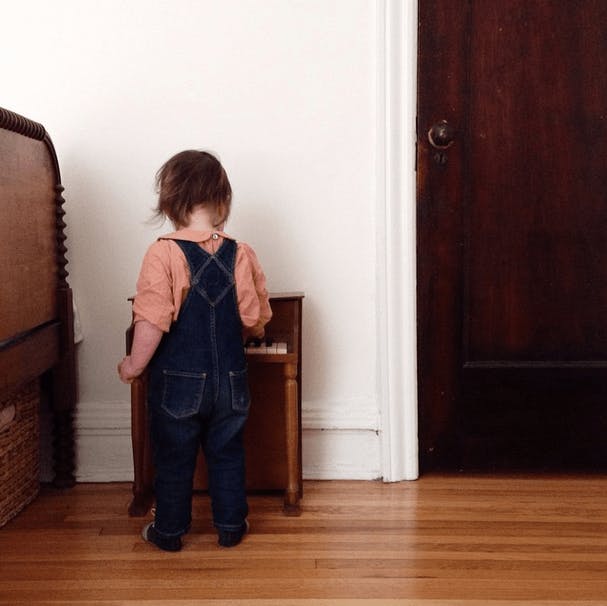 Having a baby has brought a lot more color into our home. Her toys are bright and fun and always scattered around, but on the whole, my style has pretty much stayed the same.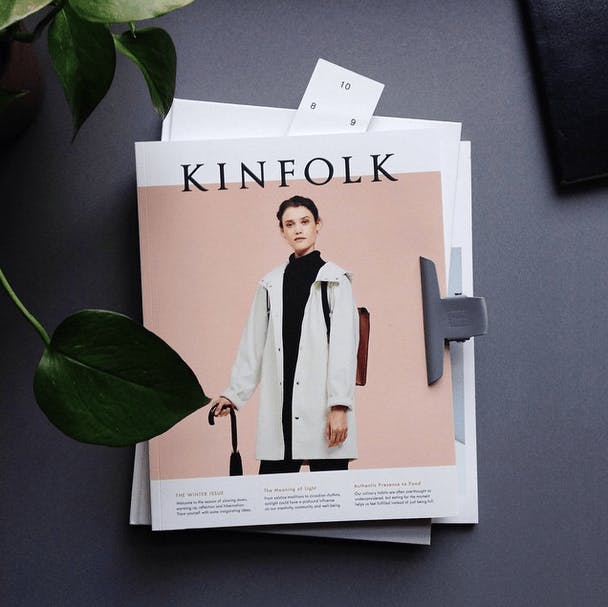 Nathan needed a designer, and he'd seen my work online. It came at the perfect time.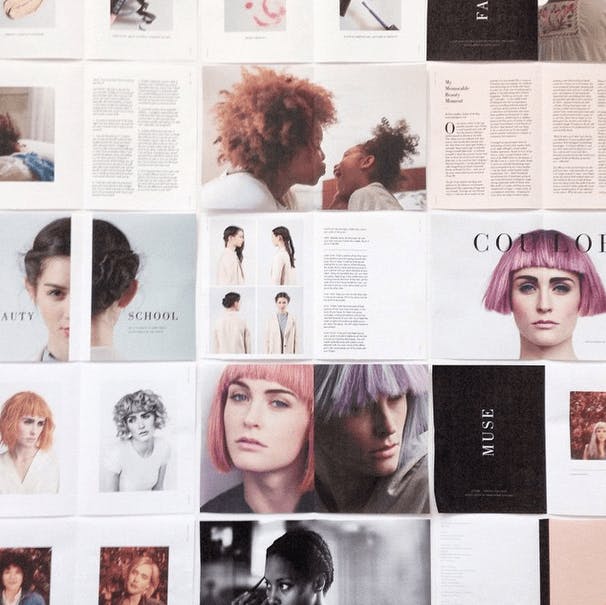 I work freelance, so I do an odd assortment of jobs. I just finished up a German cookbook and am currently working on a new logo for a bakery and new packaging for a Japanese tea to name a few. It's all over the design spectrum and I love that no two design days are the same. I feel pretty blessed in that regard.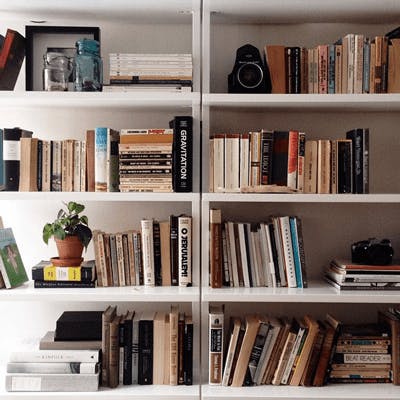 This is something my mom taught me. Anywhere we traveled or moved too, she always had a knack for making it feel like home quickly. When we travel, even if we have limited space, we bring our favorite throws or blankets, an apron or two, good music and good books. Just little tokens that remind us of home.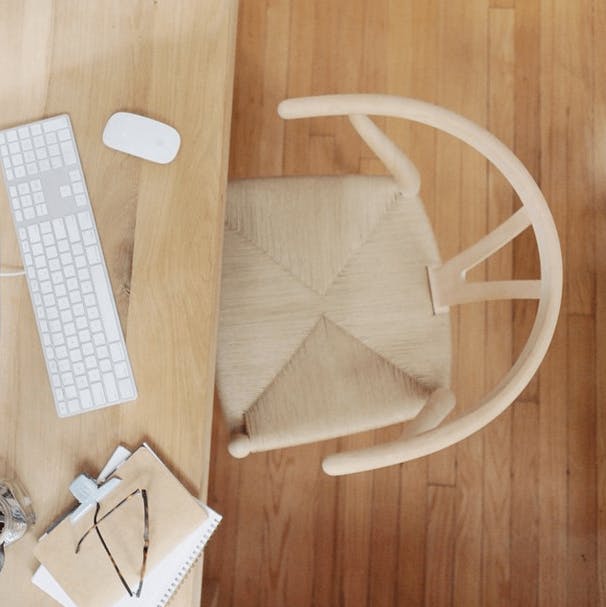 My office. We've been married 6 years and I've never really had an office space. Now that I have a toddler running around, it seems all the more important for me to have a space of my own.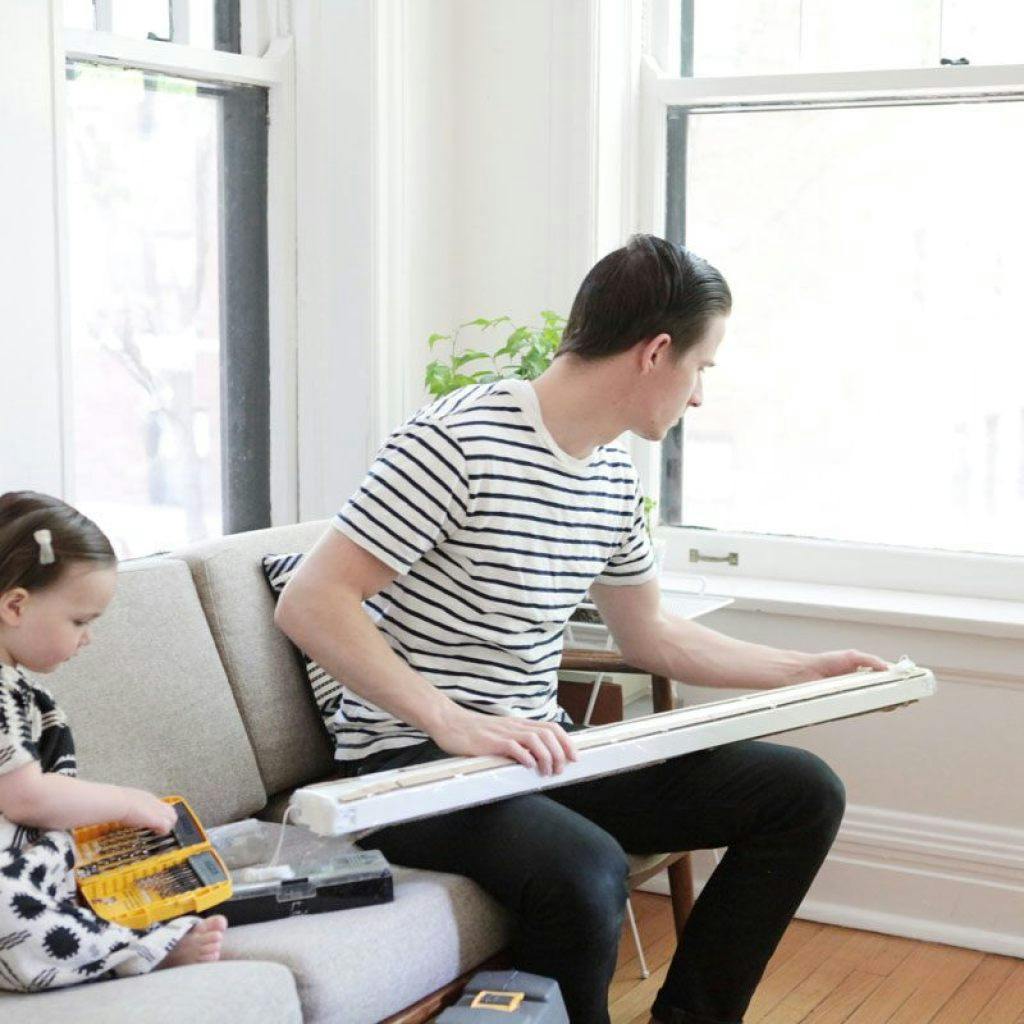 We went back and forth between a roman shade style and our light filtering ones. In the end we loved how concise and simple our current blinds feel, so we went with those (Blinds.com Light Filtering Cellular Shades in Glacier). So glad we did!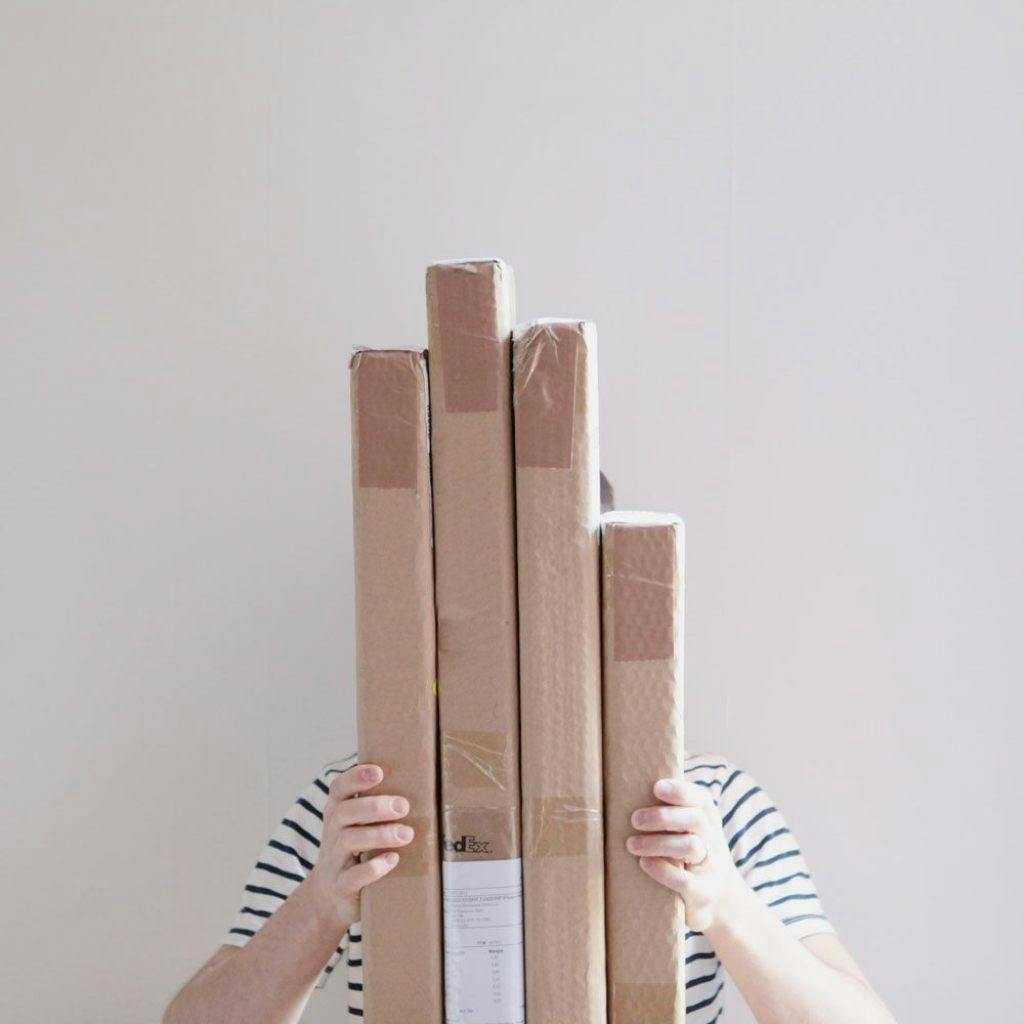 I love looking through samples and it was so nice to have them mailed directly to me. I didn't have to go anywhere! And for a busy mom, the less errands I have to run, the better.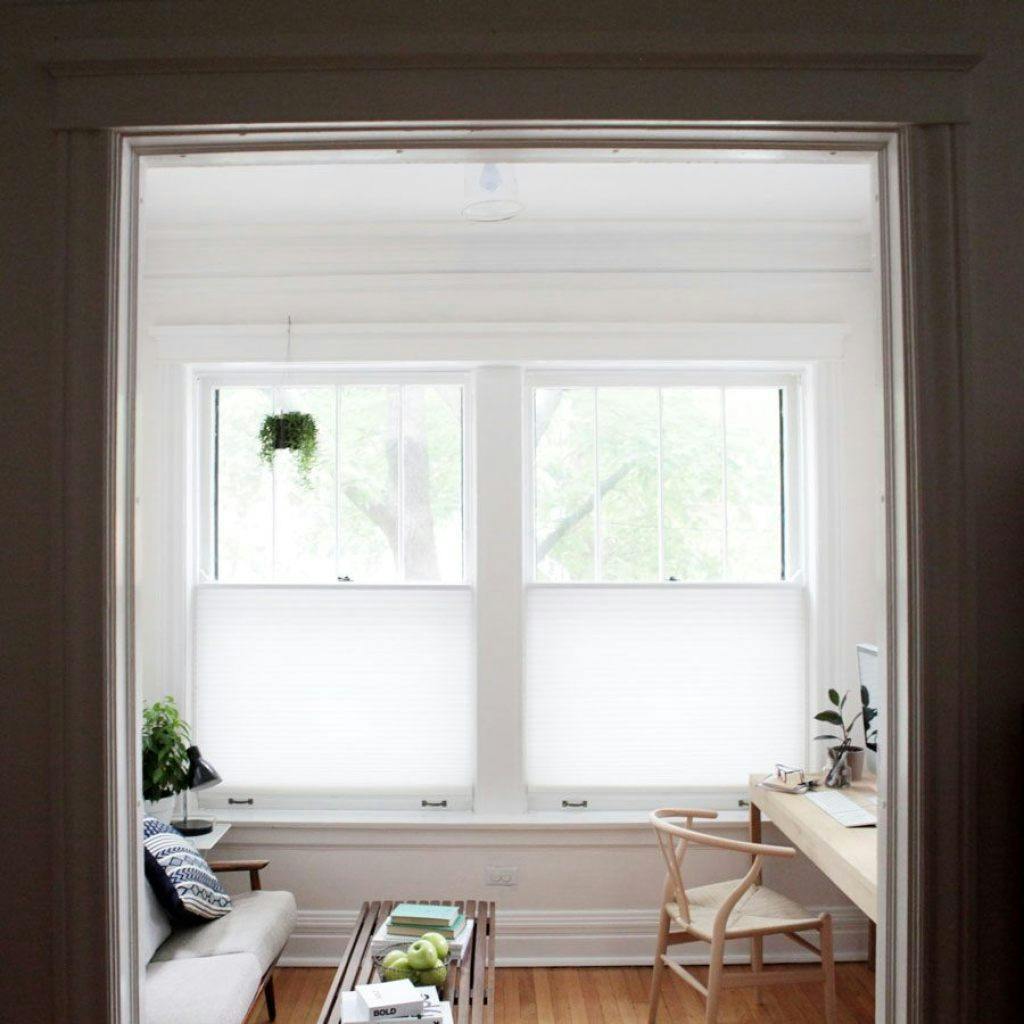 I'm so happy with it! It is still light and airy like it was before, but I feel like I have a bit more privacy. The blinds only add to the aesthetic and don't detract at all. It's like they were designed for the space.
Get Amanda's Look
Amanda and Cree selected Single Cell Blinds.com Light Filtering Cellular Shades in Glacier. They chose a SmartFit lift for a clean look. This allows their shades to lower from the top and raise from the bottom with the lift cords close to the edge of the window for a clear view out.
See More of Amanda's Office Makeover
All of us at Blinds.com (especially designer Josh!) are thrilled we could partner with Amanda for her office makeover. Follow along on Instagram at @BlindsDotCom and #AJJxBLINDS to see her room come together live, and enter for a change to win a Blinds.com Gift Card!
Like what you've seen? Learn more about Amanda at AmandaJaneJones.com and follow her @AmandaJaneJones. You won't regret it!
Photos used with permission via @AmandaJaneJones.