Need a fun and welcoming setting for Thanksgiving guests? Try these easy do-it-yourself table settings perfect for the occasion.
1. Clothes Pin Place Card Holders
These simple and tasteful place cards are a great for Thanksgiving. Only clothes pins, spray paint, fake berries and hot glue are needed to recreate them. Standing up or placed on top of a dinner plate, they can beautifully lead guests to their assigned seat.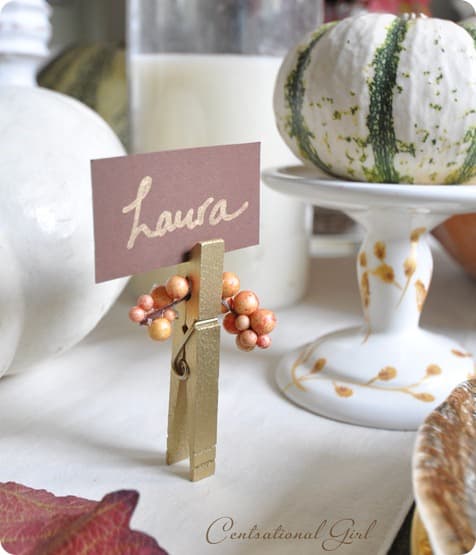 2. Chalkboard Chargers
We love decorative chalkboard chargers because they're an easy way to customize table settings. Guests' names, nice words or even the menu of the Thanksgiving meal can be written to make a table setting as personal as the host wants. Only chalkboard paint and a few other supplies are needed to make this DIY project.

3. "Give Thanks" Napkin Rings
These napkin rings will encourage guests to remember the meaning of Thanksgiving before partaking in the meal. Following simple template and a few folds create rings that will bring a festive look right for the occasion to the table.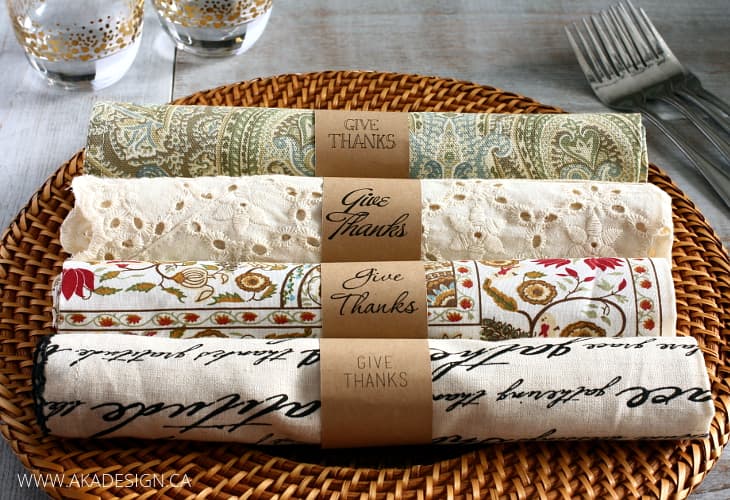 4. "Thankful For…" Place mat
"Thankful For…" place mats are another great and easy custom table setting. These mats are ready for guests to write down the things they have to be thankful for during the year. These can be an easy conversation starter or a sentimental note to a loved one. The easiest DIY on the list, only craft paper and markers are needed to recreate the setting. These are also perfect for adult and kids tables which is great for hosts who want a cheap and universal setting for everyone.