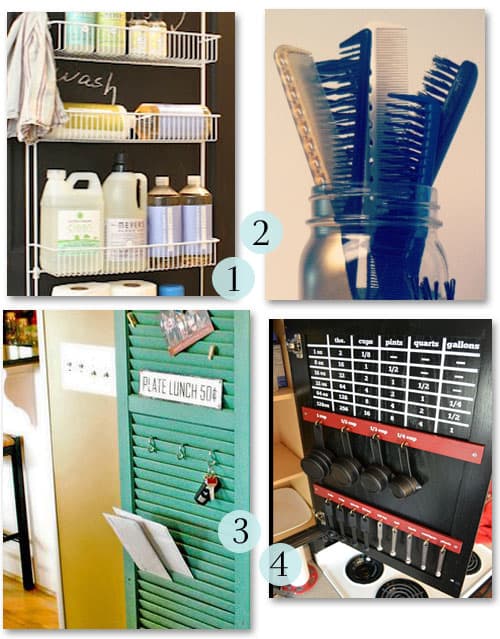 It's time for another week's worth of Blinds.com favorite Pinterest gems. Since we're not always geeking out about window blinds, this time we decided to zero in on home organization tips and tricks.
1.  Methodical Measuring– Say, "No More!" to looking up conversions every time you cook. Including a measurement conversion chart on a cabinet door is genius. It's a great way to utilize this space and with the labeled hooks for measuring cups and spoons you'll never have to rifle through a drawer to find the one you need. Click on this pin to see all the other smart organizing tips for the kitchen from Tidy Mom.
2. Neat as a Pin Bathroom Essentials– Give your bathroom a graphic edge and keep the things need at your fingertips with this simple spray paint DIY. Although the jars pictured are filed with bobby pins, combs and ponies, these color-blocking beauties would be perfect for q-tips, cotton balls, or makeup brushes too.
3. A Shipshape Entry Way– Hang up a vintage shutter and a small entryway can be just as functional as one with more real estate. Keep reminders at eye level so you'll see them as you walk out the door. Attach hooks for keys, clothespins for pictures, and slide mail right in between the slats. A basket at the bottom is a great catch all for winter layers and shoes that are often shed as soon as you come in the door.
4. Spic and Span Cleaning Supplies- Don't leave your bottles in a jumble on the top shelf. This shelf and a coat of chalkboard paint make the back of the laundry room door uber-functional. With all the pretty packaging out there today your cleaning products deserve to be on display. Plus, you can leave notes on the door to tell your family exactly where the tub cleaner and hand soap refills are.
Come Pin With Us!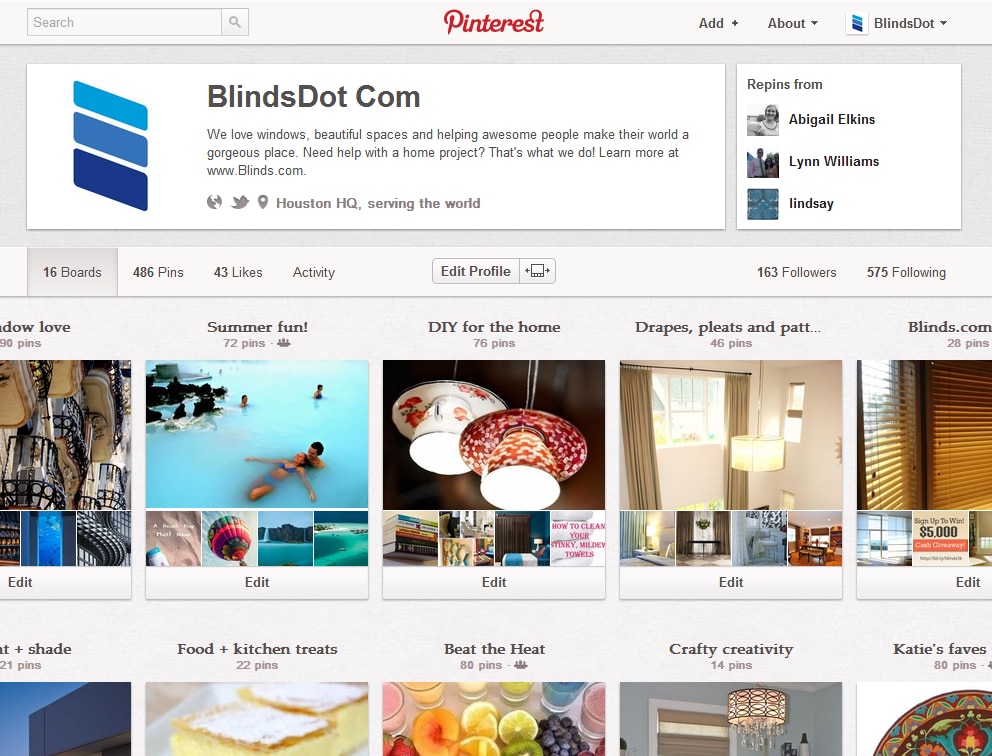 Have you followed our boards on Pinterest yet? For more organizing ideas look to the authority on keeping things neat and tidy- Real Simple. Their boards Organizing Inspiration and Smart Organizing Ideas will make you want to start sorting right away.
Happy Pinning!
Find More Ways to Get Organized:
5 Ways to Get Your Life In Order – Home Organization
Resolve to Restyle – New Years Decorating Resolutions
Create The Perfect Study Space