It's the truth – decorating for a nursery is the most fun!  With all the bright colors, themes, and stuffed animals to choose from, the decor ideas for your little tot are endless.  Pinterest is a wonderful idea bank to use for many DIY creative projects.  Check out today's blog post: Pinterest Fab 4 – Nursery Decor Ideas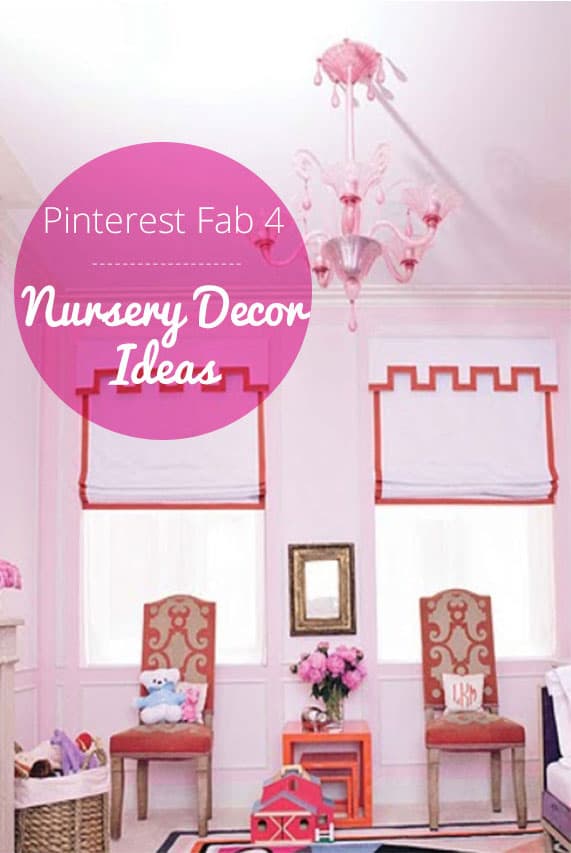 No matter what age you are, a children's book can still find a way to bring a smile to your face and warmth to any room.  Add custom wall art to your baby's nursery room for oodles of cuteness!  Choose a few pages out of your favorite childhood book to frame above the crib.  Click here for step-by-step directions for your own custom wall art creation.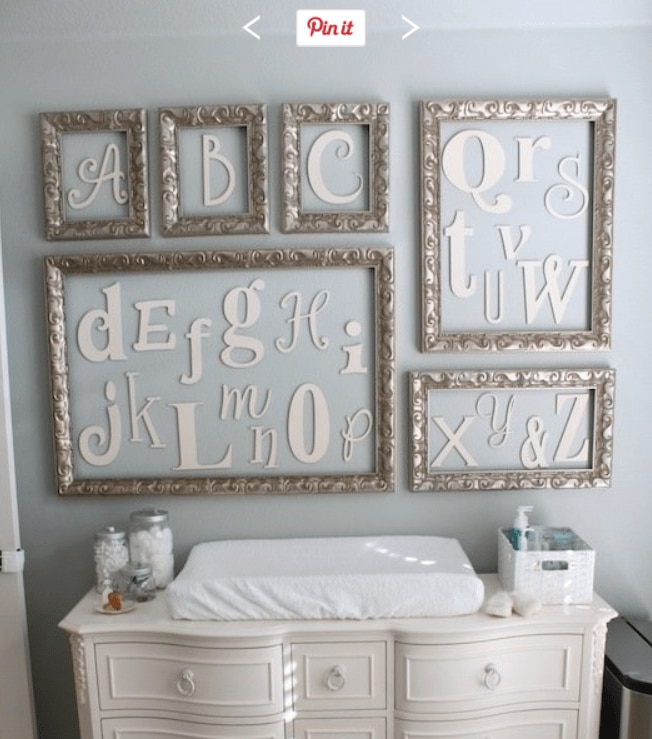 For those that like surprises, creating a gender neutral room is key.  Choose a neutral color, like grey, and a gender neutral theme, like the alphabet, to create this look.  Buy alphabet block letters in your favorite font and size and mount them inside a frame of your choosing.  Your baby will be singing the ABC's before you know it!
Fly away to Never Never Land with this next Pinterest Nursery Decor idea.  There are endless themes to choose from, but this little pirate themed room captured my heart.  Let your little boy "never grow up" as he dreams away to the second star on the right, and straight on 'till morning.  To go the extra mile with the theme, you can even create your very own Poop Deck for when, well you know!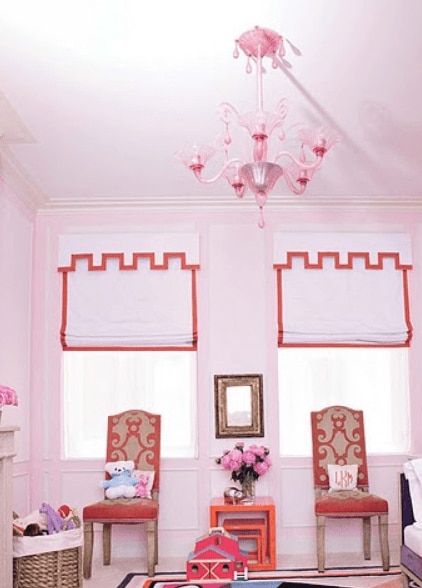 All little girls want to grow up to be a princess.  Create the perfect pretty in pink castle with the help of a Blinds.com Roman Shade.  Pink edge binding + a Decorate Valance = her very own pretty pretty princess castle themed room.  Call any Blinds.com Design Representative at 1.800.505.1905 for more details of how to create this look!
Are we connected on Pinterest yet?
Don't forget, the Blinds.com window design team posts daily to our Pinterest account – and you can follow my 'Mindy's home + design discoveries' board to keep up with some of my other Pinterest favorites and shop Nursery Window Treatments.