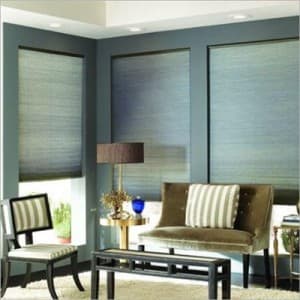 We're excited to share our SALE on the Blinds.com Brand Completely Cordless Cellular Shades. Alone, they give your room a clean modern aesthetic, but can also offer a softer, more versatile look when layered under drapes. The cellular design makes them a great insulator that maintains constant temperatures in extreme heat or cold. They come in a wide range of colors – neutrals to provide a clean backdrop for your existing decor, or bolder tones to bring a dramatic accent to your room.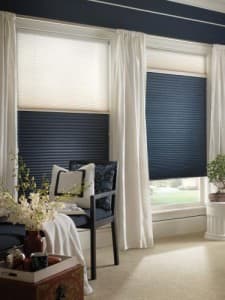 Pebble Beach or Isle of Capri would be perfect for a vacation home or summer decorating in any space.
The cellular design allows this shade to compress to just a few inches, making it our sleekest option. Because these shades are cordless, your view will never be obstructed by strings or rods and they are perfect for children and pets. Instead of pulling and twisting, they can be raised or lowered easily with the touch of a finger.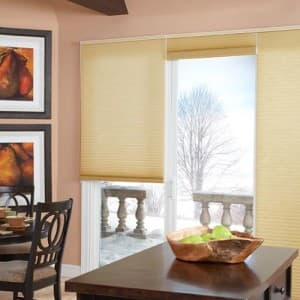 The best thing about the Blinds.com Brand Completely Cordless Cellular Shades is that they're on sale until August 30th! Find the color that's right for you and save %15 with the discount code: mini15