Carli is a thrift store junkie who writes at Fearfully and Wonderfully Made. She lives in Rhode Island with her family of 6, and since she's got a full house, Carli is constantly repurposing old pieces to make her home work for their changing needs.
We love Carli's traditional-meets-eclectic style and the way she mixes textures and natural elements into every room. Do your self a favor and check out her home tour.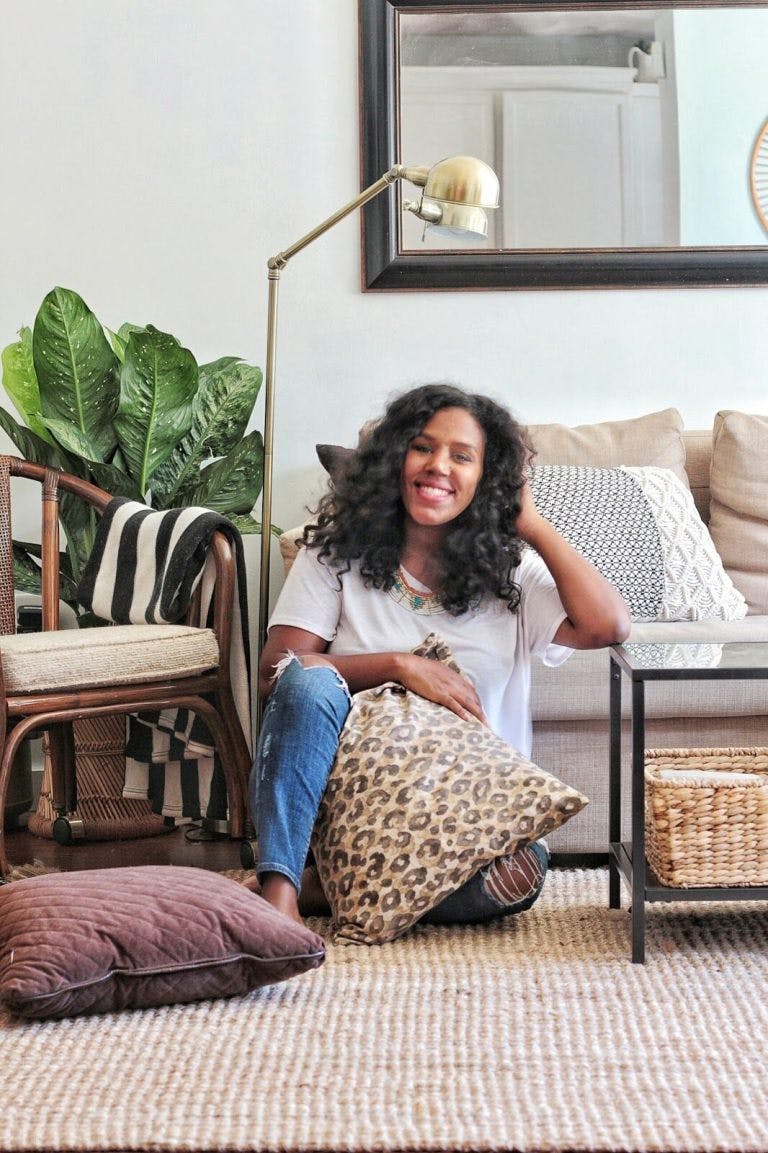 Balancing Light and Privacy for a Shared Boys' Bedroom
Carli's two youngest boys will soon be sharing a room. She's given the bedroom a makeover with equal parts polished style and quirky, kid-friendly accents. However, the old mini blinds were really bringing the look down.
Carli Says:
When the boys' 2 inch vinyl blinds started looking dingy and dusty and were falling off of the bracket, I decided it was time to look into some other window treatment options.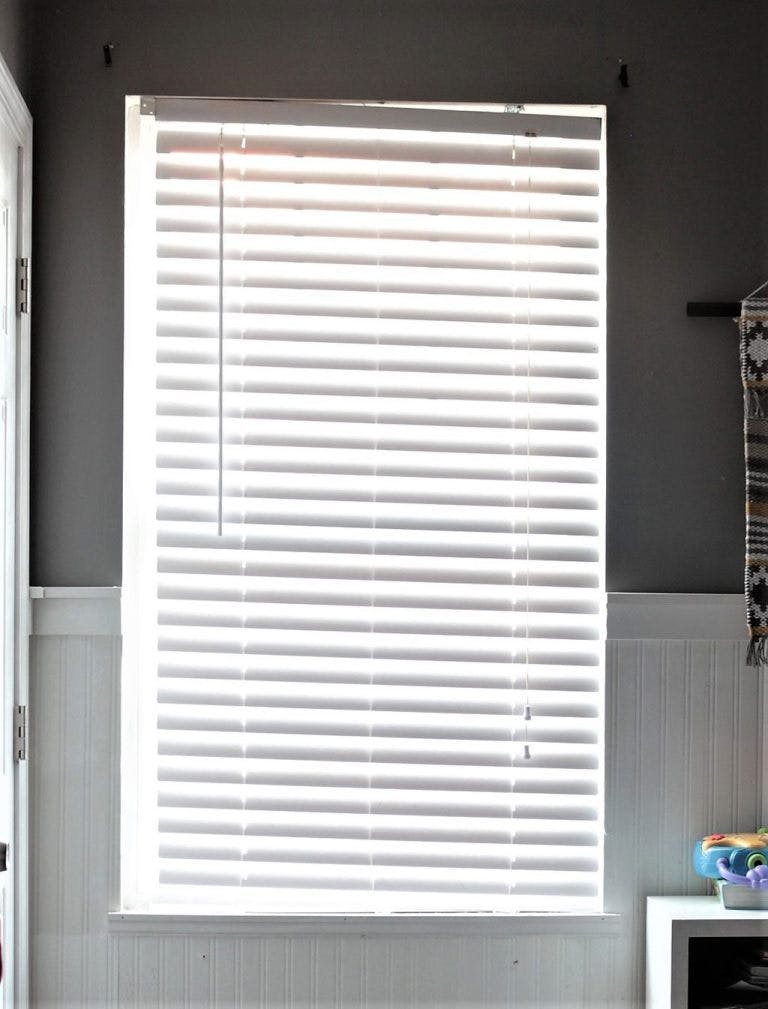 However, when she tried to find an style that worked for the room, she was met with lots of varying opinions and needs from her family.
Carli Says:
I am someone who loves natural sunlight, I would have every blind/shade in our home open to the top of the window at all times if I could, unfortunately, my husband is the opposite.  He likes our home to be closed up like a fortress, so it's a struggle for us to find the balance.
Carli presented her quandary to Blinds.com Designer Danielle and they worked together to find a solution. Carli settled on a shade/blind hybrid that gives her natural light without losing privacy. The winning style was Blinds.com Premium Flat Sheer Shades in Veranda Mist.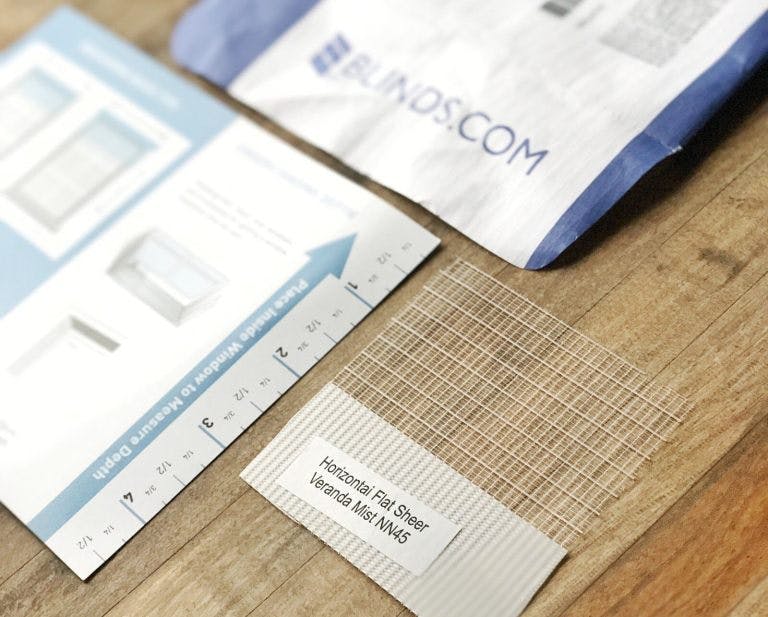 Horizontal Sheer Shades are made with a fabric that has 'stripes' of sheer and solid material. The fabric is looped over itself so that it can be aligned for full coverage or a clear view out. Carli selected a light filtering fabric, so even when the window has full privacy, she can let in natural light.
Carli Says:
I love these shades, and here's why!
1. Privacy: So the neighbors can't see in, and the boys aren't staring out.
2. Light Filtering:  I love the fact that the shades can be closed and still filter a good amount of light.
3. Fun and Modern looking: The design of wider horizontal panels gives the space a modern feel and is kind of fun for a kids room in my opinion, because when it is open, it gives the appearance of stripes!
4. Easy to clean: there are no individual slats to dust (hallelujah!)
5. Easy to install
6. Color Options: There are 6 different light filtering options and 5 room darkening options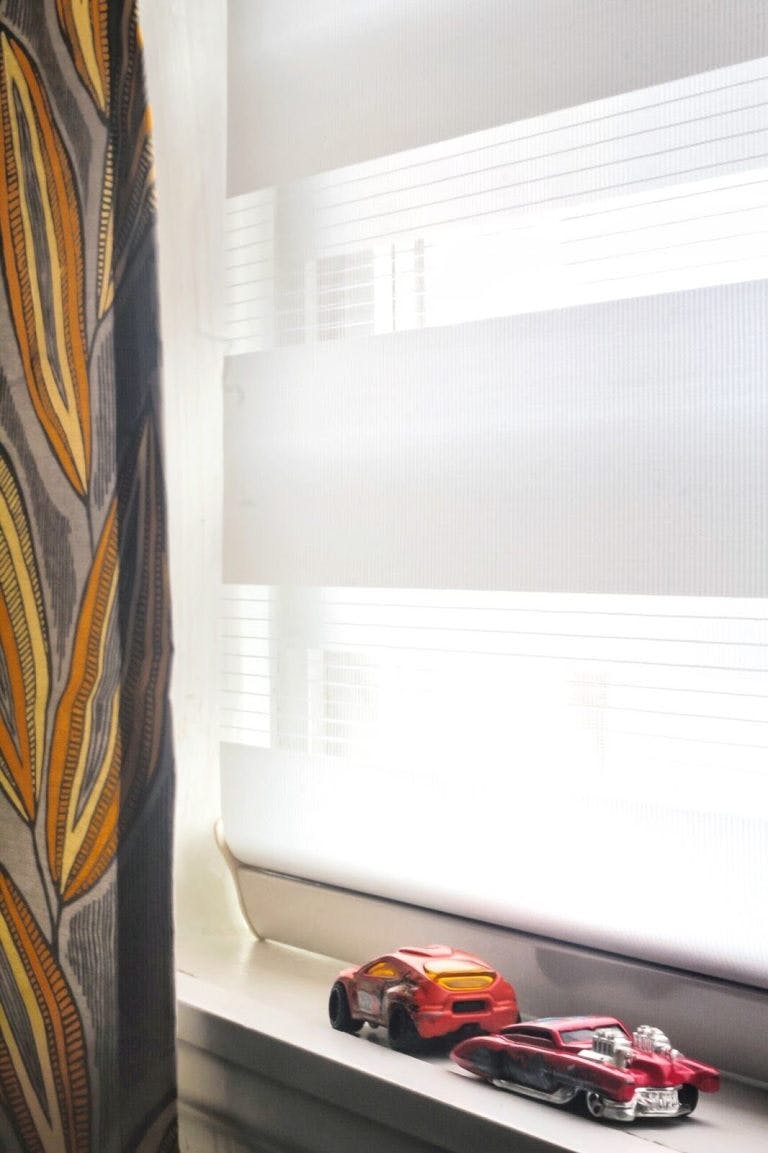 The installation was easy-peasy! Carli watched the install tutorial video and was ready to go. She secured the brackets with a few screws, popped the shade in and voila ... a new window look!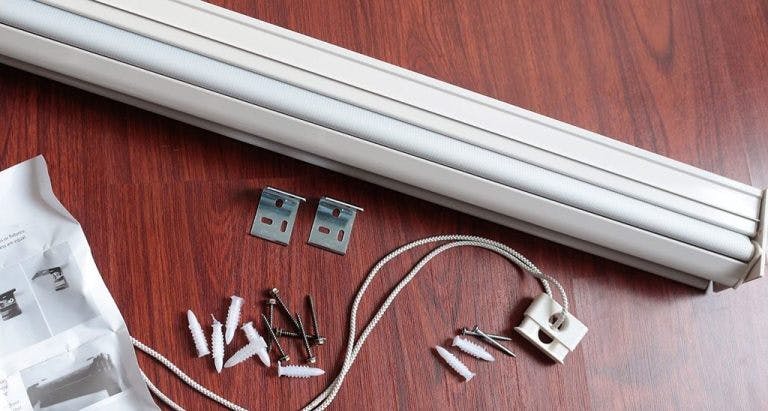 Carli selected a continuous cord loop lift system that secures to the side of the window frame. Just tug on the cord and the shades roll up or down.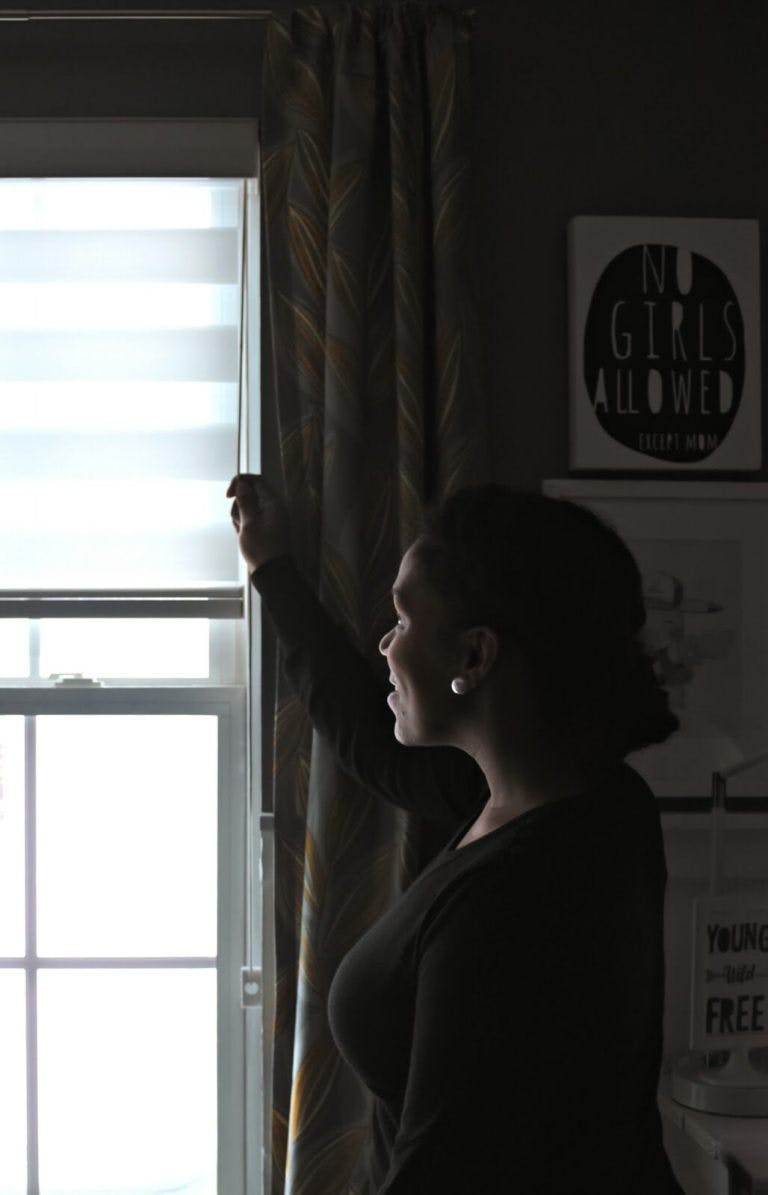 Carli Says:
I love that the Premier Flat Sheer Shade is very secure and that my 8 year old is able to operate them easily.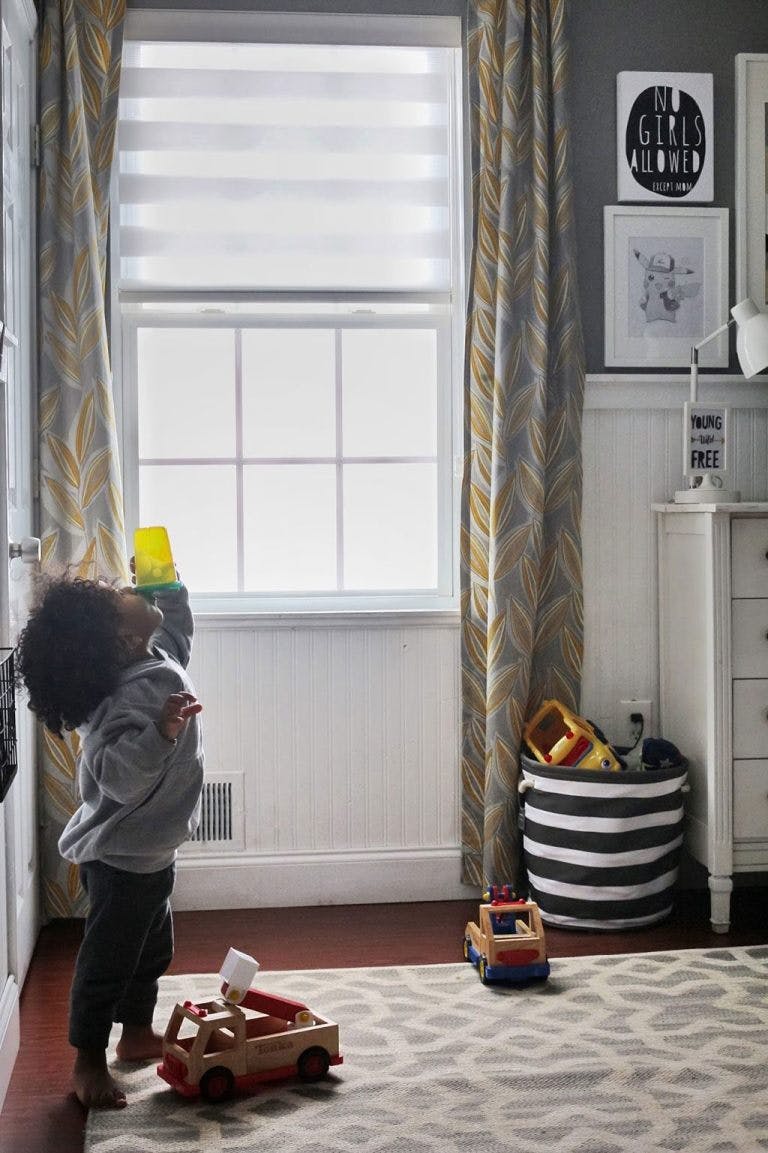 Get the Look!
Get this look with Blinds.com Premier Flat Sheer Shades in Veranda Mist with a Continuous Cord Loop Lift. Read more about Carli's boys bedroom makeover over at Fearfully and Wonderfully Made.