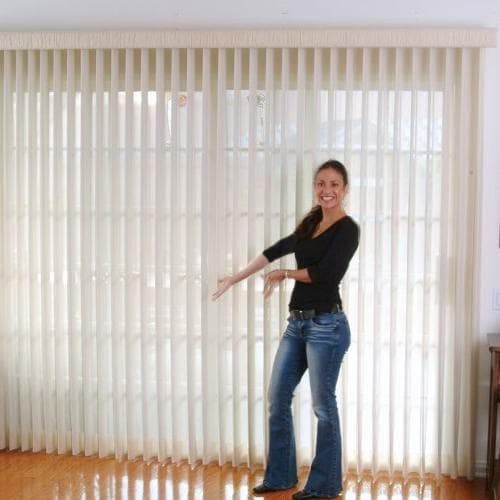 Sliding glass doors or large window challenges giving your window décor ideas a run for their money?  Our vertical sheer window shades could be your new favorite home design addition!
These soft vertical shades are an elegant way to update your home's look with all of the functionality of a traditional vertical shade, but a far more elegant feel!
Washable, beautiful and durable - you'll love these sheer shades!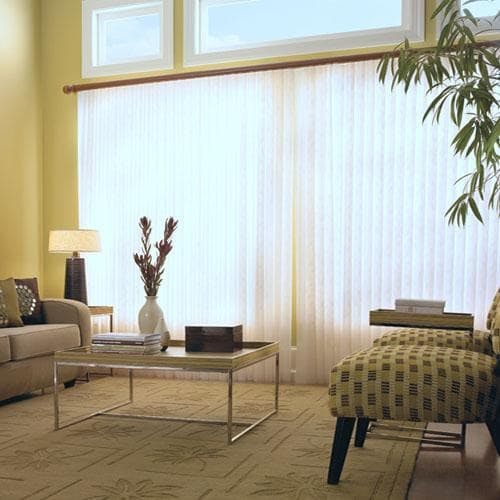 Beautiful and durable, you can freshen up your sheer shades in your washing machine on the gentle cycle with cold water (no dryers, please!).  And best of all, the great new sheer shading colors are just right to spruce up any room - our free sample ordering makes it easy to pick your favorite in person!
What are YOUR favorite products to cover large windows and sliding glass doors?  Have you tried our Sheer Delight Vertical Shadings yet? 
Learn more about blinds for sliding glass doors in this post: Alternatives to Vertical Blinds