We're thrilled to bring you a guest post from award winning product designer Stacy Garcia. She's prepared 3 absolutely stunning mood boards that will inspire your home decor for spring. Read to the end for a special video message from Stacy.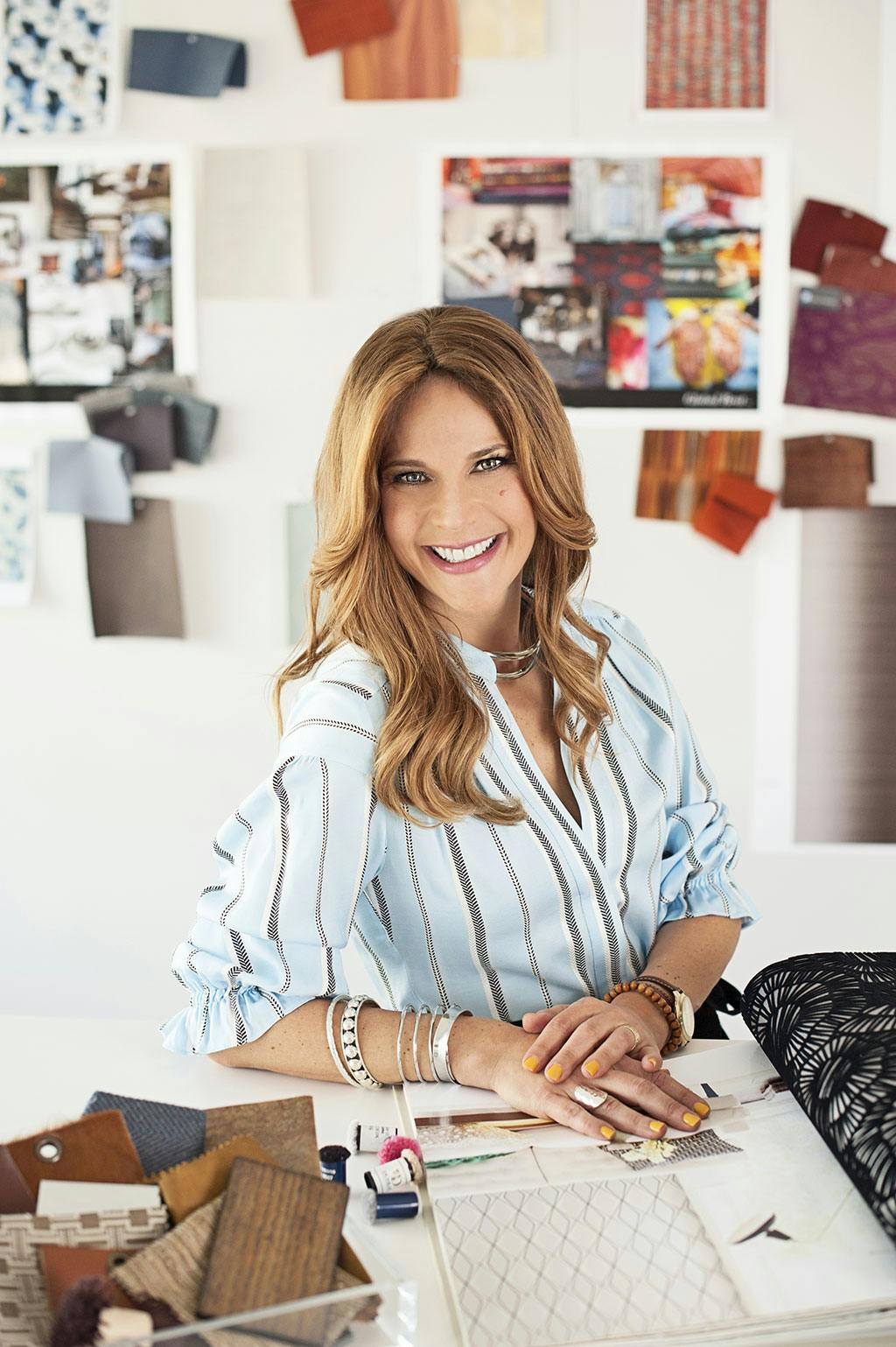 3 Spring Color Palettes for Your Home
To kick off our latest collection update of Roller Shades for Stay by Stacy Garcia, the Stacy Garcia Design Studio is excited to share their expert trend analysis on color forecasting and its influencers. Looking to fashion, technology, art, travel and all that surrounds us; three­­ exceptional palettes have been curated from their findings. From zesty citrons, punchy pastels, and grounding neutrals, you're bound to find the color palette fit for you!
1. Uninhibited Pastels
We see a blur between seasons with Uninhibited Pastels. An unreserved, edgy interpretation of a palette that at first blush often appears sweet, we've gone a step further to add a level of sophistication and bite.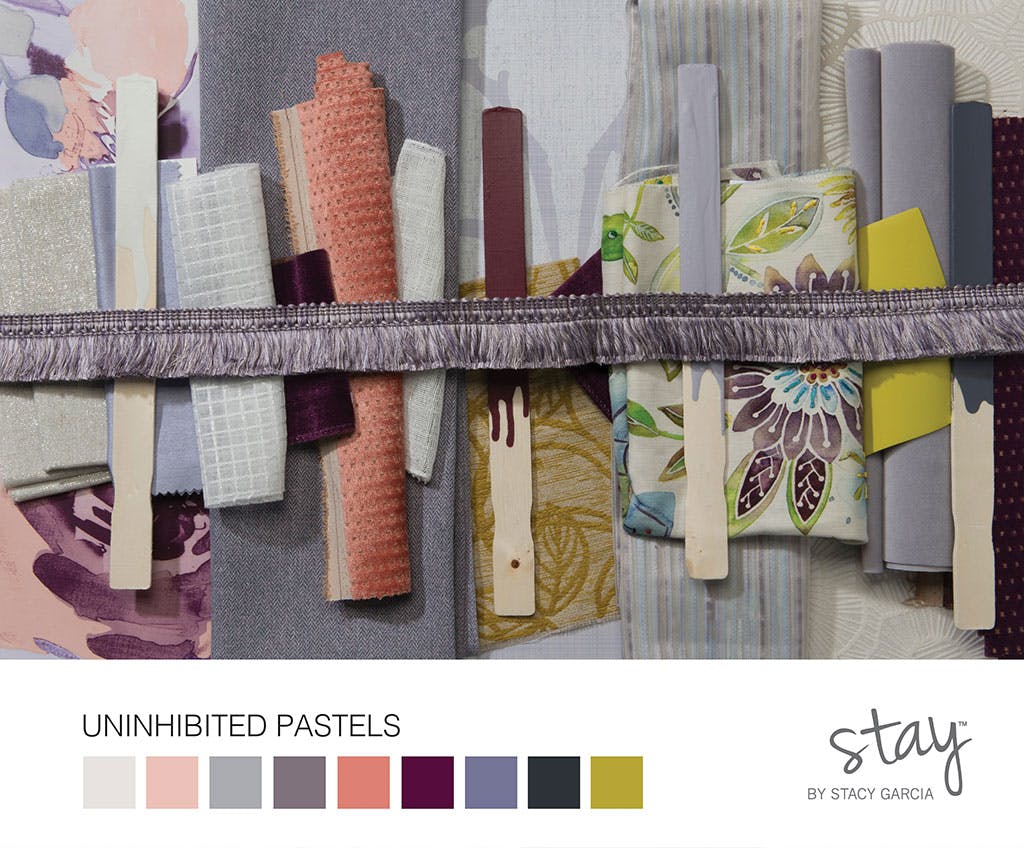 Playing with a harder contrast, these muted hues are anchored with deeper shades of merlot, plum and dark grey.
Like This Look?
Try Stay by Stacy Garcia roller shade designs in Majesty Coral, Watercolor Floral Purple, Branches White, and Linen Green.

2. Nature's Neutrals
We look to nature for softness and raw beauty. Nature's Neutrals is about creamy beiges, nutty browns and natural textiles. With notes of hazelnut, mushroom and dark roast paired with kiln-dried oak and fog, this color story is an evolution to the grey story we've been living.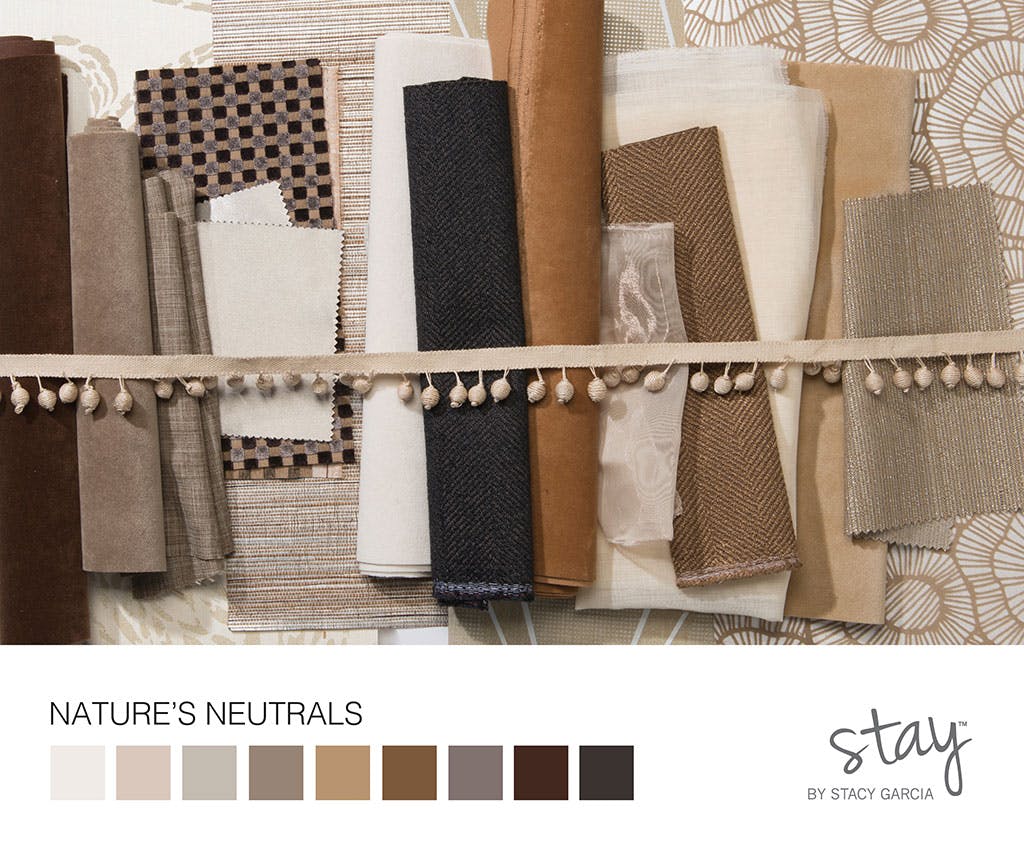 Brown is the new direction for neutral. Experience this palette with a blending, of not only color, but texture and material, like natural textiles, raw woods and leathers.
Like This Look?
Use Stay by Stacy Garcia Roller Shade designs in Wood Plank Neutral, Damask Beige, Chainmail Beige, and Silk Brown to bring this trend to life.

3. Botanical Bliss
Botanical Bliss is driven by the natural world, featuring an organic, more vibrant bunch of down to earth greens and blues. Including hues of mineral green, soft spa, rich khaki, crisp linen, turquoise, and accented by an intense pop of zesty citron, this trend exemplifies the importance these hues will have in upcoming seasons.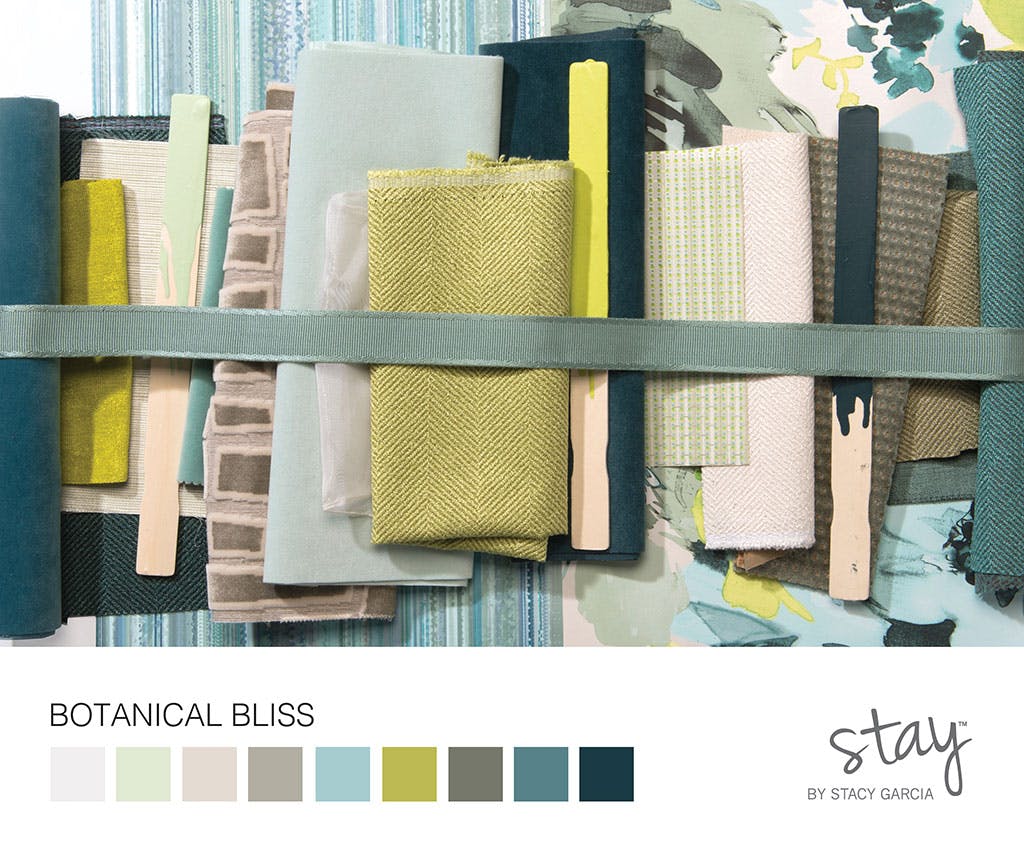 Like This Look?
Pair Botanical Blisswith shiny metals, floral patterns and white-washed woods as shown in Stay by Stacy Garcia designs Flirt Green, Wood Plank White Wash, Foliage Bright Green, and Silk Turquoise.
Stacy Reveals 16 New Fabrics!
Bring Spring Freshness Home with Stay by Stacy Garcia Roller Shades
Stay by Stacy Garcia Roller Shades are only available at Blinds.com. Choose from Light Filtering, Blackout or Solar fabrics. For more information on color and material trends visit Life-Styled by Stacy Garcia. To read more about the brand visit Stay by Stacy Garcia.
Want More Design Inspiration?
20 Trending Window Covering Looks to Inspire Your 2022 Makeover
7 Decor Trends You're Going to See Everywhere in 2022
All the 2022 Colors of the Year + The Hue Having Having A Breakout Moment