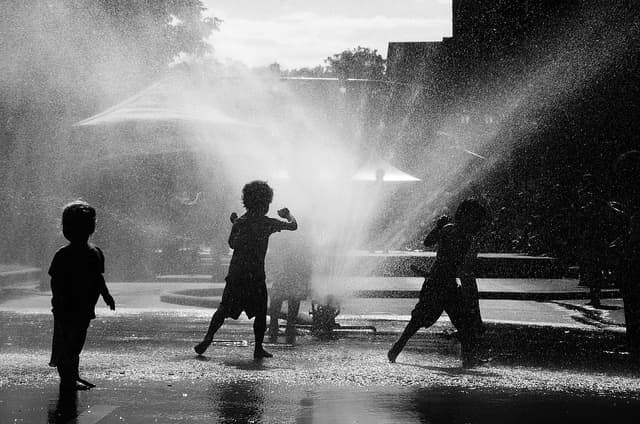 As part of our Sizzlin' Summer Energy Savings series with Bounce Energy, today we're looking at ways you can survive the heat while enjoying the great outdoors.
Get those outdoor spaces ready to play!
Knowing that you'll be enjoying summer games, star gazing and barbeques outside this year means giving a little more thought to the outdoor spaces you'll be living in.
You'll love our great patio and yard decorating tips post, especially when you fight the heatwave with an exterior sun shade.  Invest in a nice large umbrella for your uncovered porch, pick up some fun decorative hand fans for guests and surprise your friends with a backyard water feature!
Dress to impress (the heatwave, that is)
Summertime is the perfect season for loose fitting, light colored clothing – not only do they look great with sandals, but they'll keep you keep your heat levels manageable.
Wear light colored footwear to keep your toes cool and don't be afraid of some extra coverage (think hats, long sleeves and pants) if you plan on being in the sun all day.
Blinded by science?  Check out sweat absorbent performance fabric options (like Columbia's Omni-Freeze Ice technology or a simple wicking shirt like this!) that will keep you dry and cool, no matter the sun's intensity.
Just add water!
We all know the importance of staying hydrated throughout the year, but don't be fooled into thinking you have to focus on just drinking water alone!
Drink it, swim in it, splash it, spray it, squirt it.  Whatever keeps you cool, refreshed and energized.  Here are a few great
Stick to a light diet full of fresh veggies and fruits (and start experimenting with frozen fruit snacks and homemade popsicles) to give you a bit of extra hydration.
Want a couple of other ways to beat the heat?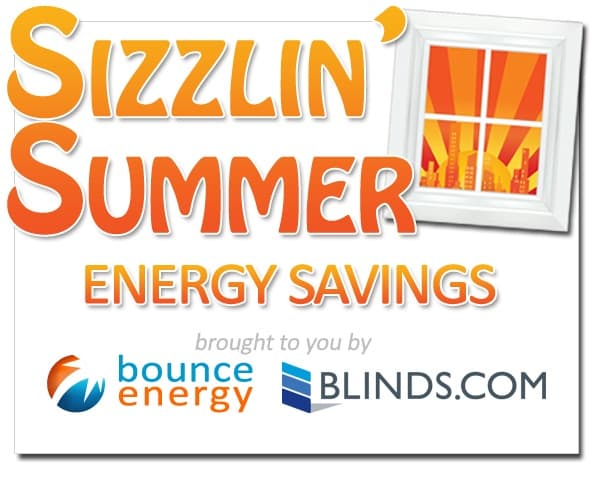 You can save your dollars for decorative ice cube trays by using the magical summer code:  'SizzlinSummer' at Bounce Energy for $50 credit when you switch to their great plans and Blinds.com for $50 off your purchase of $500 or more!
Get them while they're hot!