Whether you're having a blowout 4th of July party, or just want to make this year's family gathering more special, we've rounded up the best snacks and décor for the occasion.
Read on for lots and lots of 4th of July party ideas.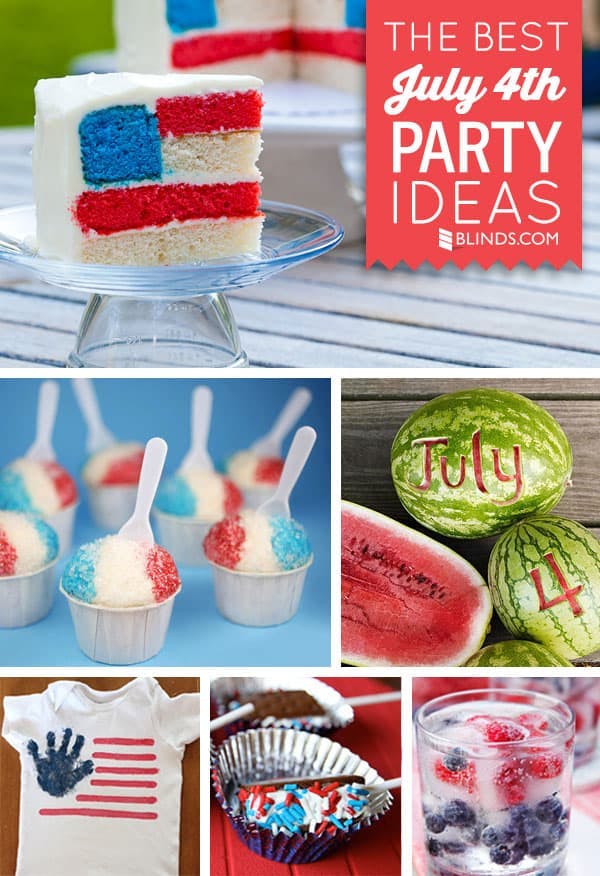 Patriotic Ice Cubes
Make simple drinks fun and fruity with raspberry and blueberry ice cubes.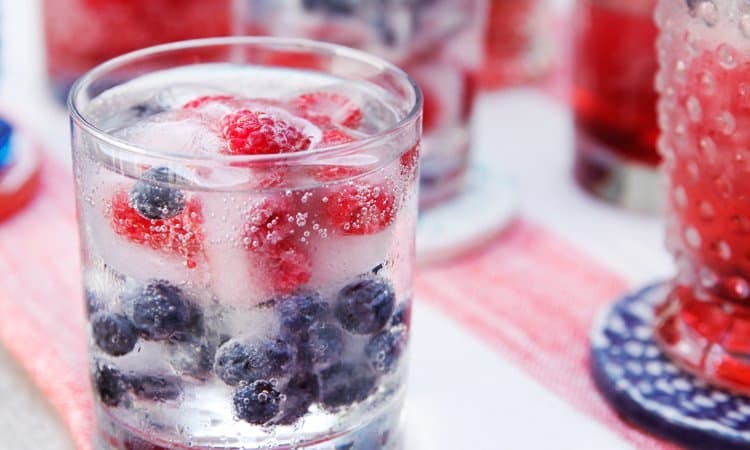 Via mom.me.
DIY Old Fashioned Flag Bunting
This classic flag bunting makes us think of breezy front porches, barbershop quartets wearing straw hats and 4th of July celebrations of yore.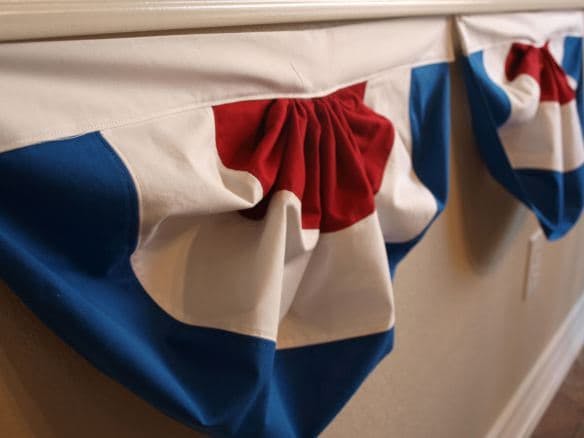 Via HMH Designs.
Fun Fourth Photo Backdrop
Make giant tassels with tissue paper and mylar and drape across an empty wall for an instant photo spot.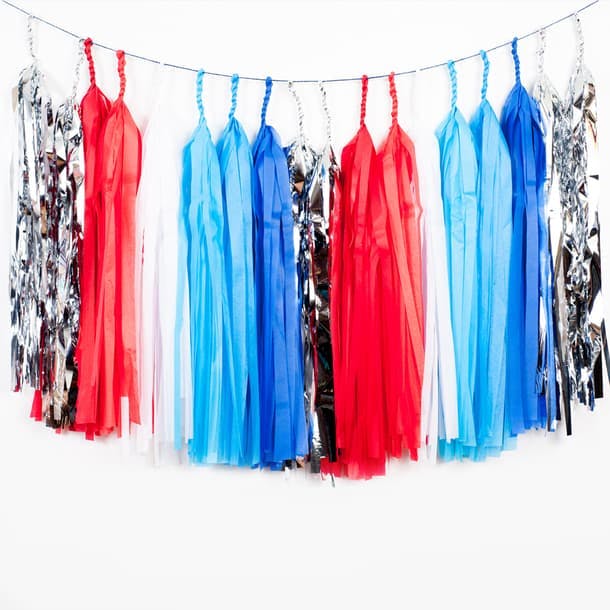 Via Fab.
Red, White and Blue Dipped Strawberries
Make the season's best taste even better with white chocolate, coconut and sprinkles.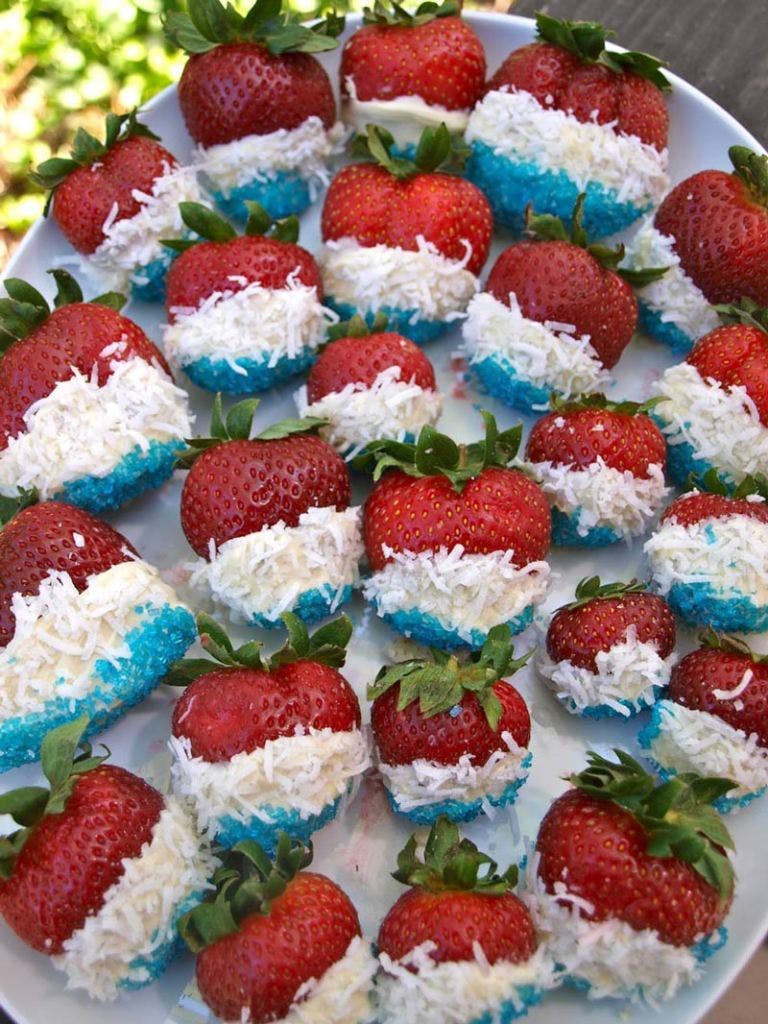 Via The Outlaw Mom.
USA "Snow Cone" Cupcakes
Your eyes deceive you! These mini cupcakes look like shaved ice, but they won't end up as a multi-colored puddle at the end of the night.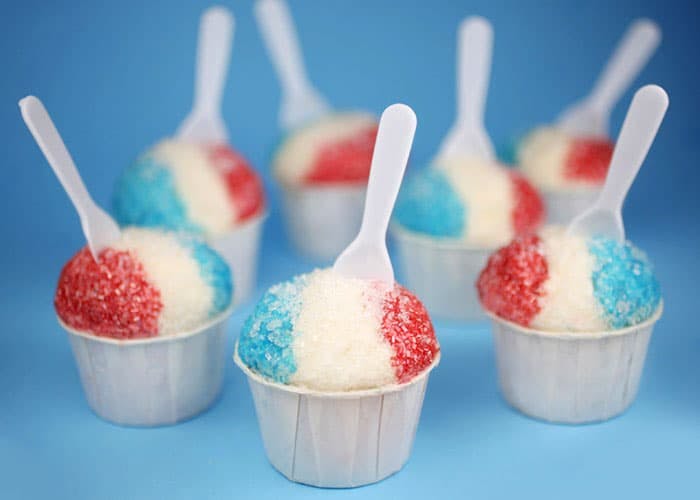 Via Bakerella.
Super Simple 4th of July Centerpiece
All you need is hydrangeas and mini flags. What could be easier?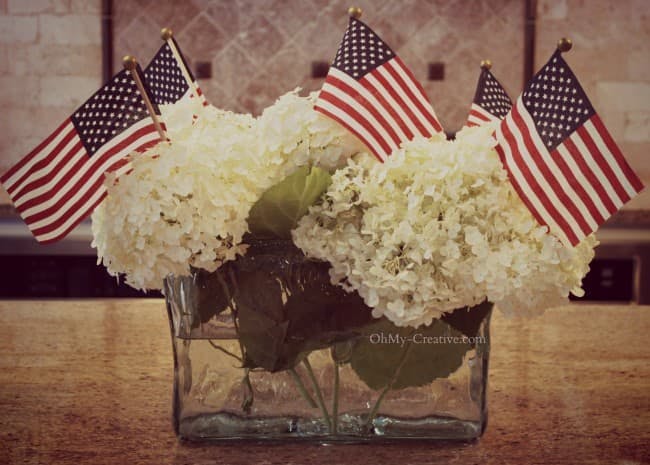 Via Oh My! Creative.
Patriotic Ice Cream Sandwich Pops
Delight kids with these easy treats. Just cut sandwiches in half, pop them on a stick and roll in sprinkles.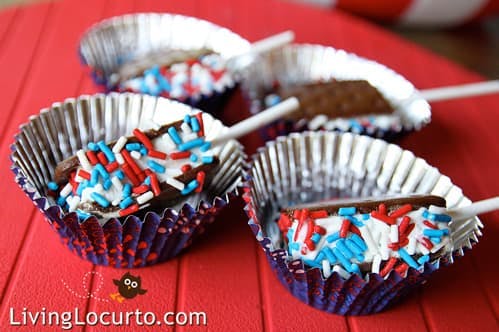 Via Living Locurto.
Party Jello
There's a special trick to these color blocked treats. Tip the glasses to one side while the jello firms up, and then layer on more colors.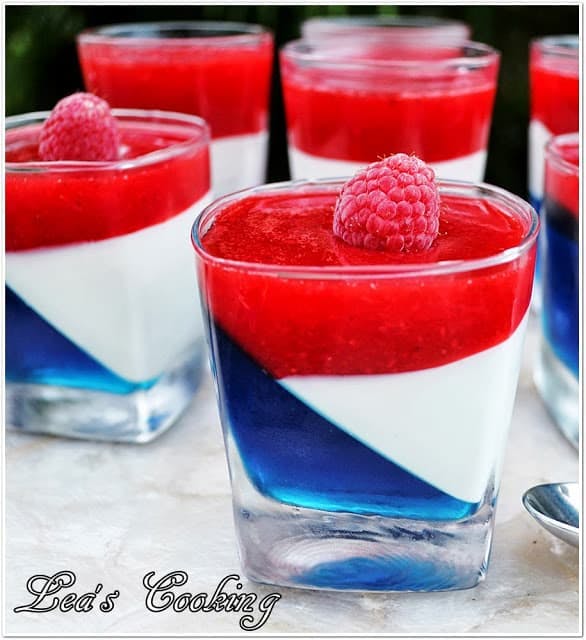 Via Lea's Cooking.
Toothpick Flag Wreath
You've seen these mini flags before. They're the kind that waiters stick in a hamburger when you order one in a foreign country. Stick a bunch of these in a styrofoam wreath to make your front door a little more festive.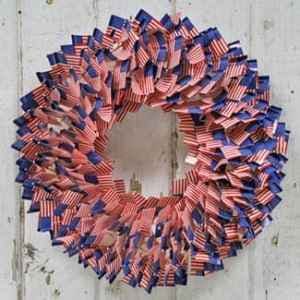 Carve A Watermelon
Who says that Halloween's the only holiday where you carve giant fruit? Use these to decorate your serving table, and then chow down after dinner.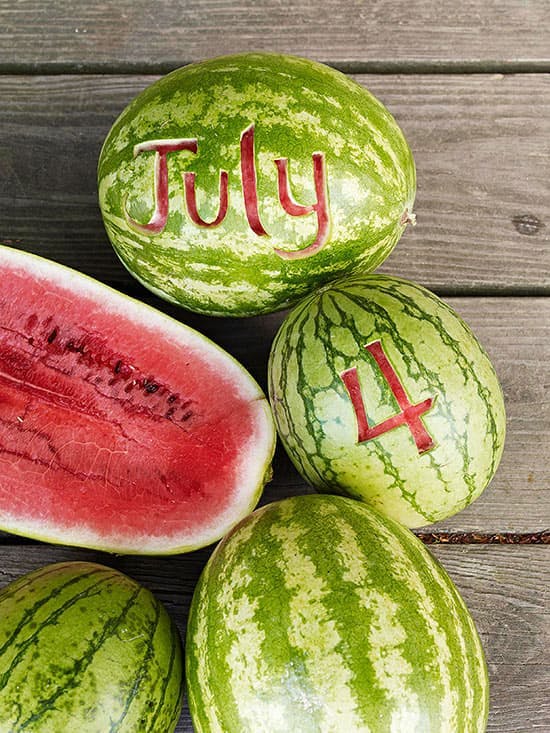 Chevron Ribbon Wreath
Another easy 4th of July wreath - Just wrap chevron ribbon around the form, tie fabric scraps together to make poofs, and glue on paper stars.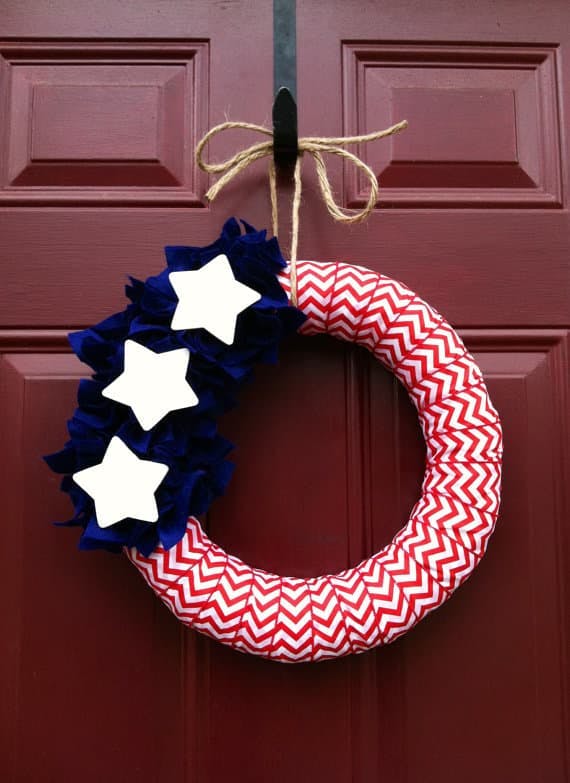 Via Etsy seller Bopsidoodle.
DIY Hand Print Flag Shirt
Infants and adults will be proud to sport a homemade flag shirt.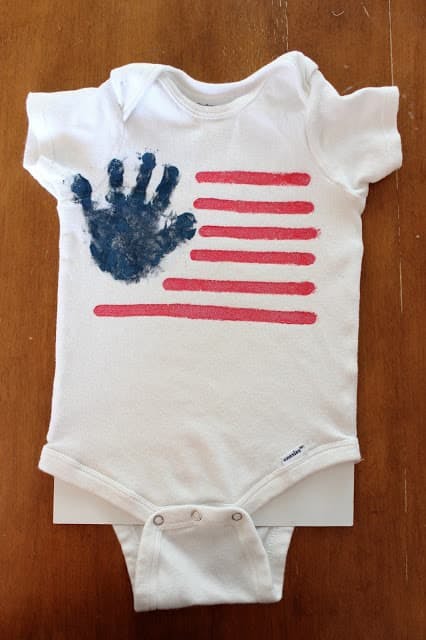 Via Dream Book Design.
American Flag Cake
Impress guests with this easier-than-it-looks layered flag cake.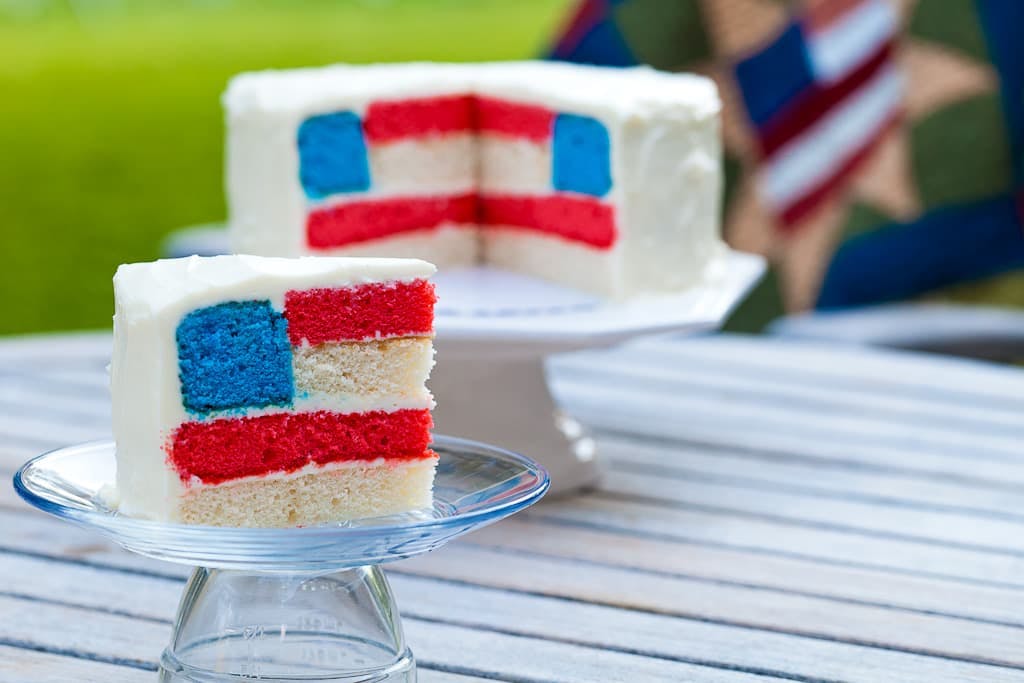 Via The Secret Life of a Chef's Wife.
Patriotic Bandanna Tablecloth
Sew or glue red, white and blue bandannas together to for a country-inspired Fourth of July tablecloth.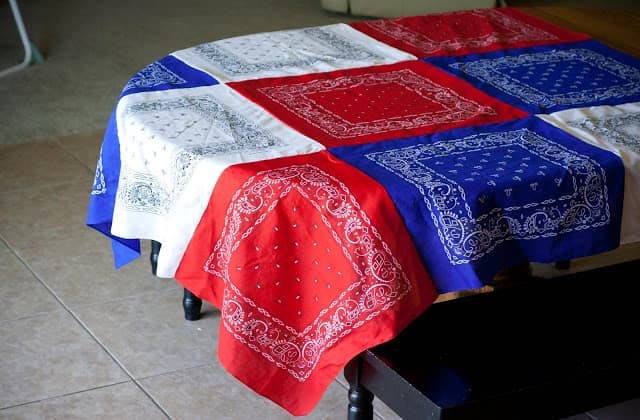 Want more 4th of July party ideas? Check out our Top Picks from 2013!