Halloween is the one time a year to celebrate the combination of orange and black, the cob webs and spiders, the goriness of blood, and the superstitious black cats.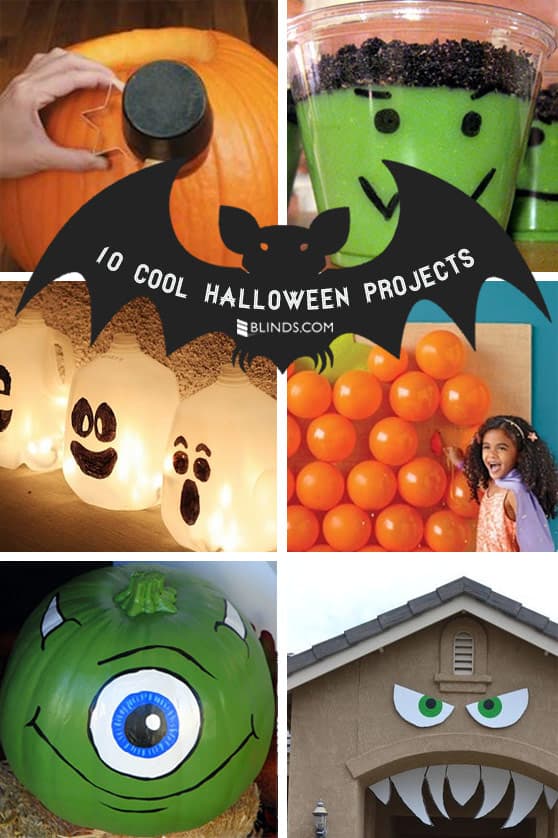 Let out the goblins and ghosts in this month Top 10 Cool Halloween Projects
Frankenstein yogurt cups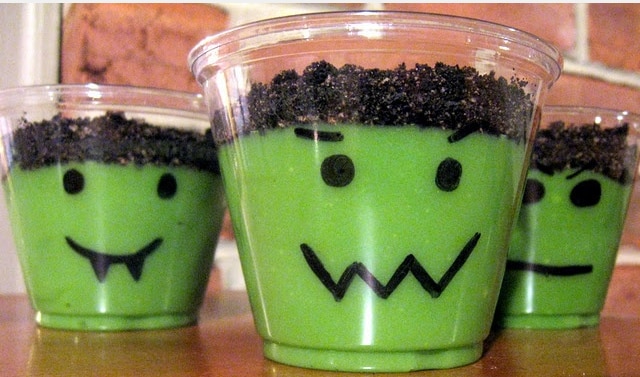 Everyone's favorite monster comes out for a little snack with this holiday concoction.
Celebrate the cherished Mary Shelley creation with this yummy treat.  Great for any kids Halloween party, Frankenstein Yogurt Cups are simple and easy to make.   With a black sharpie, make your very own Frankenstein by drawing his face on the outside of a clear plastic cup.   Add vanilla pudding tinted with green food coloring to make his familiar face and crush some Oreos to sprinkle on top of the pudding as the final step.  Your kids will screaming for more!
Cookie Cutter Pumpkin Decorating
If finding the perfect pumpkin in the patch isn't hard enough, try carving one!  Make carving simple by using your favorite cookie cutters and a rubber mallet.    The faces and designs are endless so don't be afraid to get crafty.
 Milk Jug Ghosts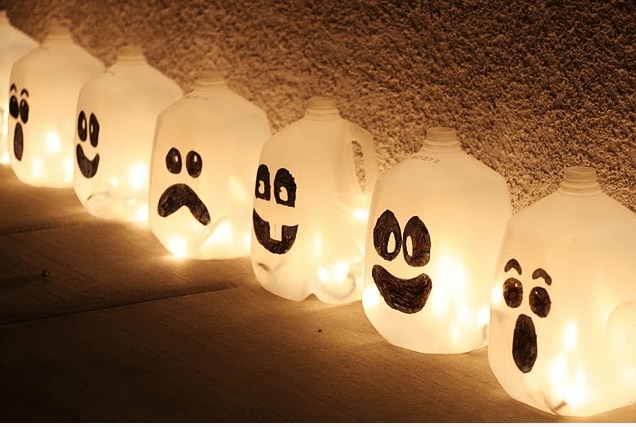 Milk Jug Ghosts are a great Halloween project for all kids.  And, the more empty milk jugs you have, the stronger your kids will be (#winning!).   Tools needed: milk jug, sharpie, tea light, and scissors.   Check out the following YouTube video for step by step directions.
Monster Home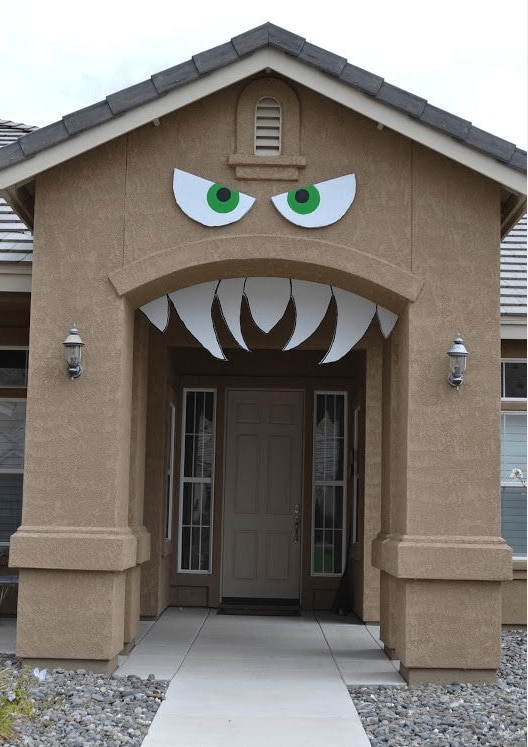 Make your very own haunted house!  Be the spookiest monster on the block with this next Halloween project.  Get creative with card board, poster paper, and command strips, to design your spooky monster face.  And, be sure to use the windows and arch ways as added facial features.
Bundt Halloween Pumpkin Cake
It's not a holiday without cake!    Bake your very own pumpkin with this creative Bundt cake recipe.   Turn your basic Bundt cakes into a holiday creation!
Halloween Bones
Make skeletons tasteful with this next Halloween snack.  Using only pretzels sticks, marshmallows and some white chocolate, this recipe is sure to be a creepy success.   Click here for step by step directions.
Pumpkin Oranges and Banana Ghosts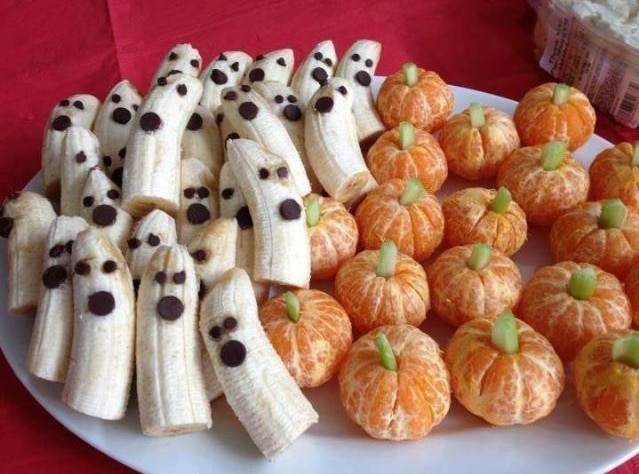 These ghoulish foods are easy to make and are a healthy twist to all the Halloween candy!  Make Banana ghosts with some chocolate chips for the eyes and mouths.  You can cut the bananas to different sizes also to create different sized ghosts.  Peel oranges or clementine's to create the perfect pumpkin look and place a piece of celery in the center as the stem.  Can't get more creative or healthy than that!
Character Pumpkins
Invite your favorite characters to play with this next top Halloween project.  Dispacable Me Minions and Monsters Inc.'s Mike Wazowski are two perfect cartoons to bring to life (not to mention my two favorite characters).  With some paint/paint pins and a sharpie, get crafty making your favorite characters come to life.
Halloween Candy Centerpieces
Everyone loves a good bag of candy corn or candy pumpkins, so why not decorate your home with these sweet treats.   Fill a vase with candy and buy a bouquet of your favorite flowers (or just long stems) to top off the look.  For another look, upcycle a few old wine bottles and with some spray paint, create your very own candy cane center pieces.
Halloween Games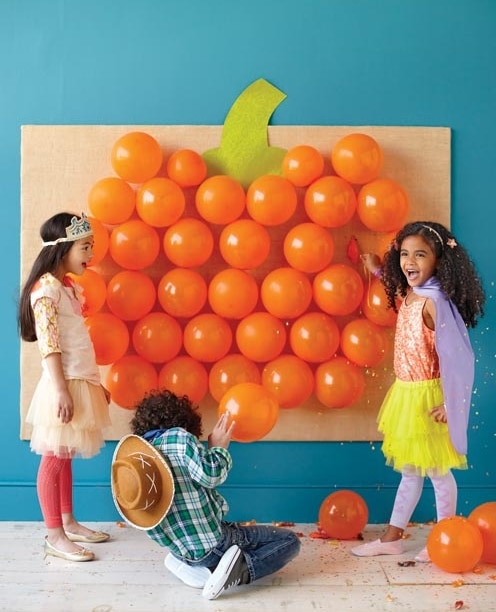 What's a Halloween party without a good Halloween game!  Fun and easy to create, this "Pop Goes the Pumpkin" game is great and fun for everyone.   Learn how to make your very own Pop Goes the Pumpkin Game, plus more Halloween fun here.
For more cool Halloween finds, be sure to follow our Spooky Window board on Pinterest!