With lush new fabrics, innovative design and even easier installation, it's never been simpler to cover your windows in style. Learn more about our customers' Top 10 Window Coverings of 2013 and start the year off right with beautiful new windows.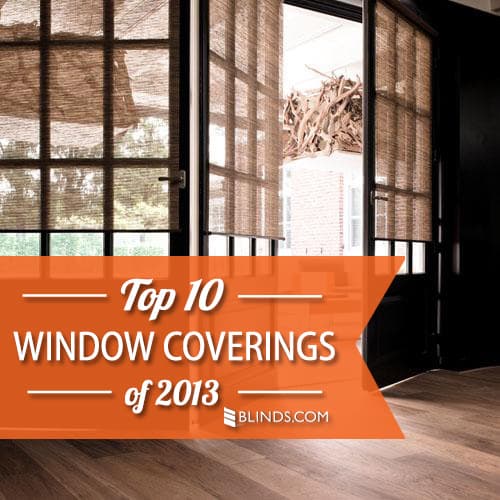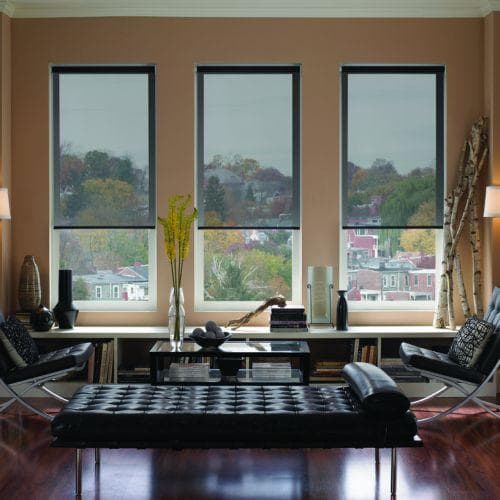 2013 has marked a huge comeback in modern style, and rolling solar shades are the darling of this movement. They're the sleekest choice for minimalist spaces and sheer solar fabrics keep out glare without blocking your view. Choose from 75 available colors and weaves to find the perfect balance between light blockage and a clear view.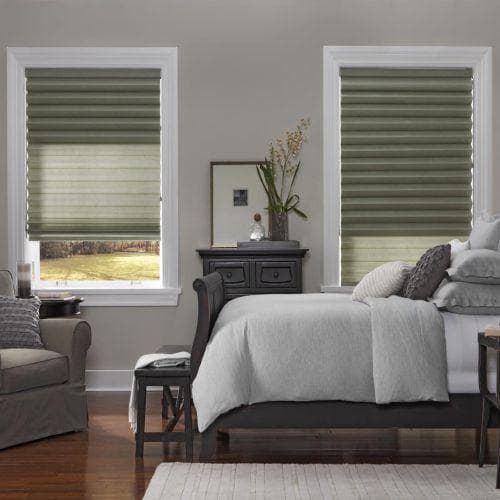 These innovative fabric shades have pleated 'pockets' that insulate windows like a cellular shade, but the larger size is a modern interpretation of the traditional roman shade look. The large pleats give a unique look that's more proportional for wide windows.
The most exciting feature of this shade is the moveable tandem liner. Lower the blackout liner behind the shade for complete darkness, or raise it to let in gently filtered light.
Learn more about the Signature Roman Pleat Shade and see the Tandem Liner in action.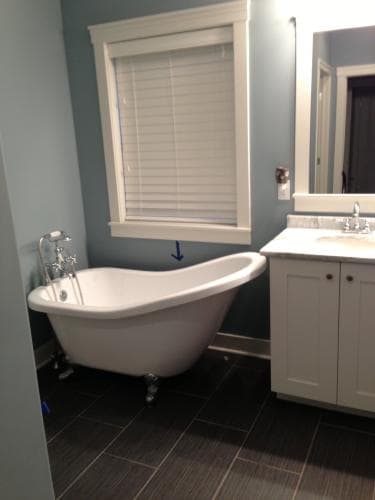 White faux wood blinds come standard in many homes for a reason. They're durable, keep out light, and their warp-proof construction is essential for bathrooms and kitchens. These Faux Wood Blinds are available with smart privacy slats for a tighter closure, and they tilt and raise smoothly every time.
Find out why our customers think the Norman Untimate 2 1/2″ Faux Wood Blinds are the best on the market.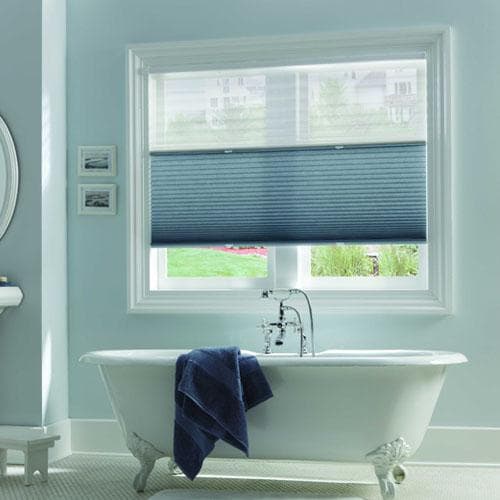 The versatility and added security of the Trilight option has made it a top selling feature for 2013. This advanced shade has a sheer pleated fabric on top and a cellular shade below. Both fabrics can be extended to cover the full length of the window, or adjusted anywhere in the middle for custom light control. Many customers use it to let in light form the top of the window while keeping privacy at eye level.
Read more about Cellular Shades with Trilight.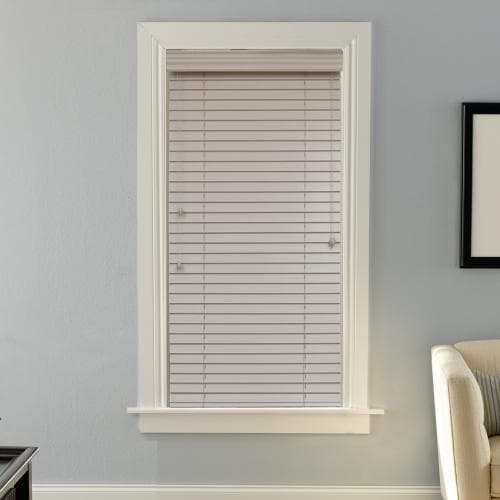 Our customers love the tailored quality that real wood blinds bring to formal spaces. Living and dining rooms will make a grand first impression when dressed with authentic North American Basswood. Choose from a beautiful collection of paints and stains for a custom look that's sure to impress.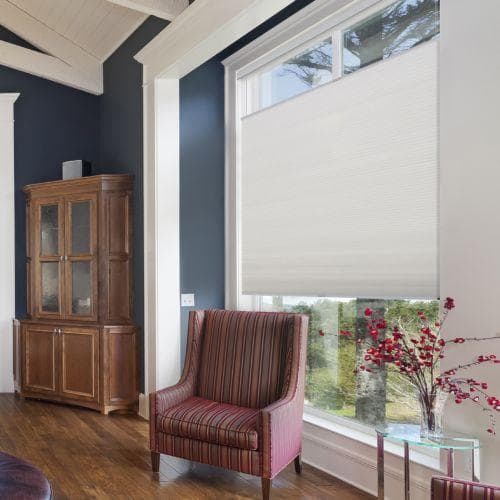 Honeycomb shades have been a top seller for years. The cellular shape creates an air pocket that insulates your windows against outdoor temperatures. Most customers choose this double cell shade for it's superior quality and added insulation.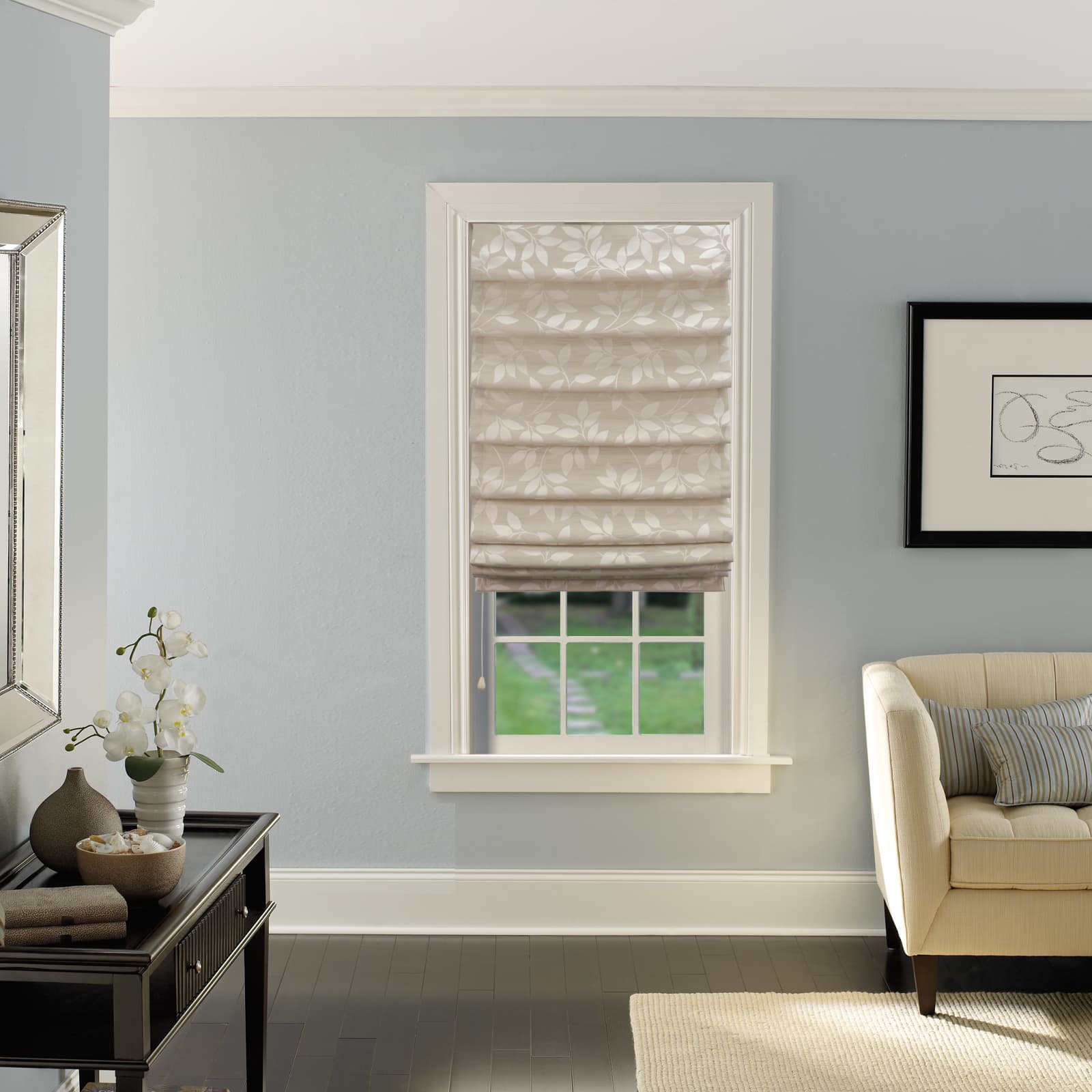 One of our most exciting releases of 2013 was the Premier Roman Shade. It is available in hundreds of stunning fabrics from nubby linen to lush satin. With nearly endless choices this collection has the perfect match for any decor. One of our favorite patterns is is Bombay Sand (pictured above) which subtly shimmers as it folds.
Learn more about Roman Shades and choose the custom style that's right for you.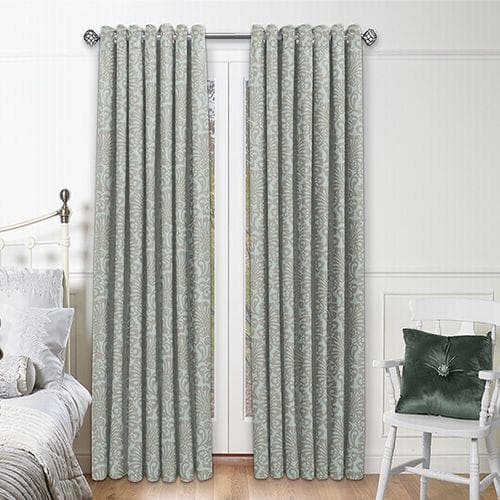 Draperies are the easiest way to add color and depth to a room, and their overwhelming popularity proves it. Highlight a beautiful view with framing side panels, or conceal not-so-scenic sights with voluminous full-width panels.
Our new Premium Drapery Collection is available in hundreds of patterns that can stand alone or be layered over neutral blinds or shades. Choose from grommet, pencil pleat, or french pleat construction to compliment your existing decor.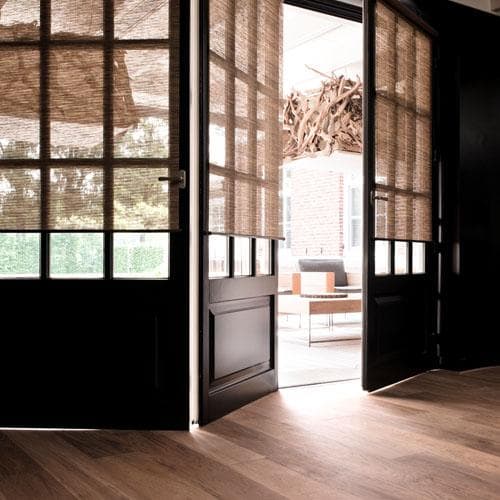 Natural fibers make our hearts sing. If you like woven wood shades you'll be sure to love their dressier cousin of the shade world – the Grasscloth Roller Shade. The lightweight woven textiles add breathless texture to any window size and their sleek coastal feel is what gave them an indisputable place at the top of our list.
Learn more about this high class, tailored shade.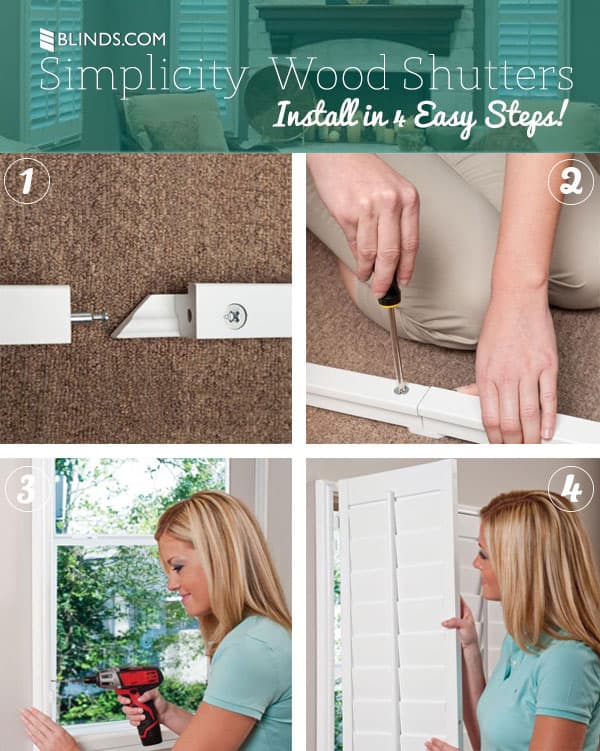 There's no denying what window covering stood out from the rest in 2013 – The Simplicity Wood Shutter.
Plantation Shutters have always been a timeless choice for any home, but they can be intimidating to install without professional help. Within innovative new design, the Simplicity Wood Shutter is easy to install, even for a window novice. Just join the two halves of the frame with the twist of a screwdriver, anchor the frame to the window, and slide the pre-assembled shutter panels into the hinges. That's all it takes!
In addition to being an authentic solid wood shutter, it's also one of the most inexpensive on the market. We can't say enough about how much we love these shutters, and the overwhelming customer response has supported it 100%.
Watch this short video to see the simple installation in action.
Need a Fresh Look for The New Year?