Did you know that the deep south loves Woven Wood Shades, Californians pick Roller Shades and Hawaii is all about Vertical Blinds?
If you're new to window coverings and asking yourself which blinds to buy, we've got a cheat sheet for you. When choosing window coverings, there are a lot of considerations to make based on style and functionality, but a pretty safe shortcut is to see what's popular in your state.
What Are the Most Popular Window Blinds and Shades Styles in Each State?
In creating this map, we were surprised to see that the country is split between our 2 most popular styles - Faux Wood Blinds and Cellular Shades. The northern half of the country and west coast love cellular shades for their modern style and insulation against heat and cold. The south favors the more traditional look of faux wood blinds and ability to tilt for adjustable light.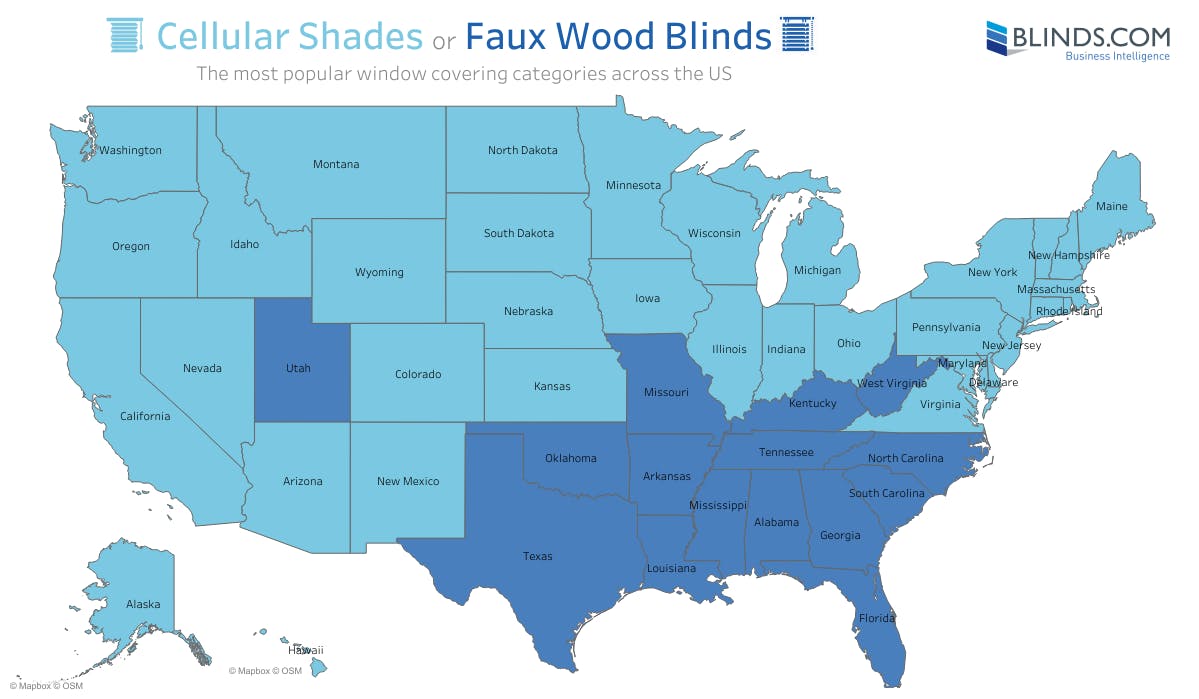 Click the link above and hover over a state to see more top ranking window covering styles
Learn more about a window covering style with our guides below
Top Window Covering Styles Shopping Guide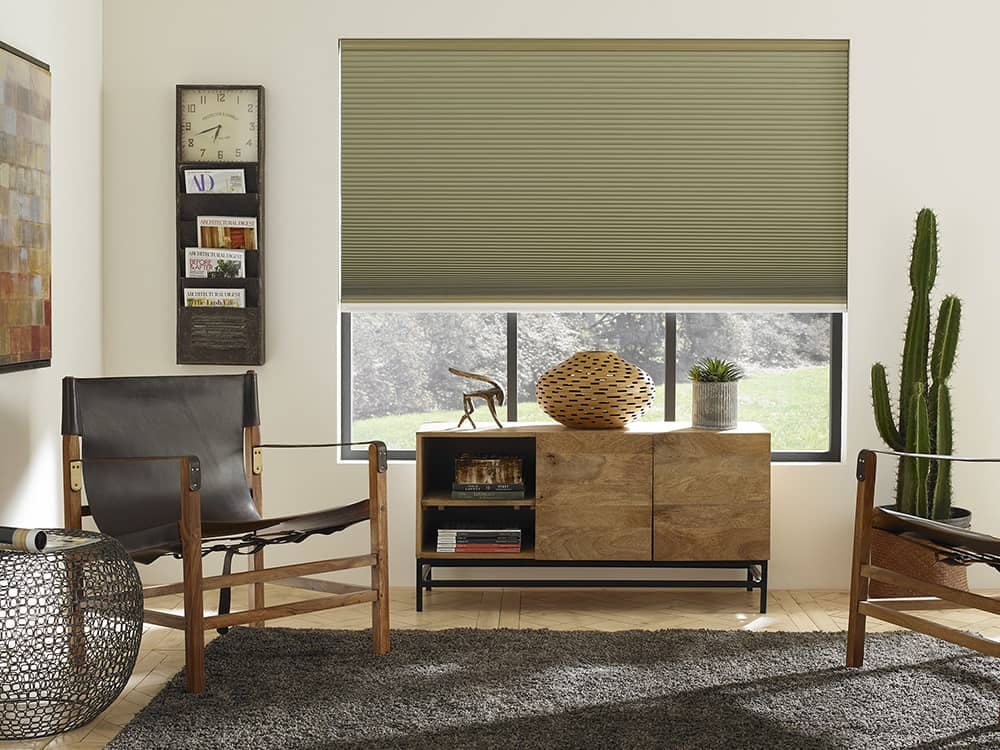 Cellular Shades
Great for climates with extreme heat and cold
Made with pleated fabric that creates insulating air pockets
Clean lines are perfect for contemporary homes
Affordable
Can be made for a wide range of window sizes
Available with custom options like cordless lift and motorization
Learn More About Cellular Shades:
Rainbow Bright LA Home Gets Glowy Light with Cellular Shades
What is the Difference Between Single Cellular Shades and Double Cellular Shades?
Bright, Homey Sunroom Gets Makeover with Cell Shades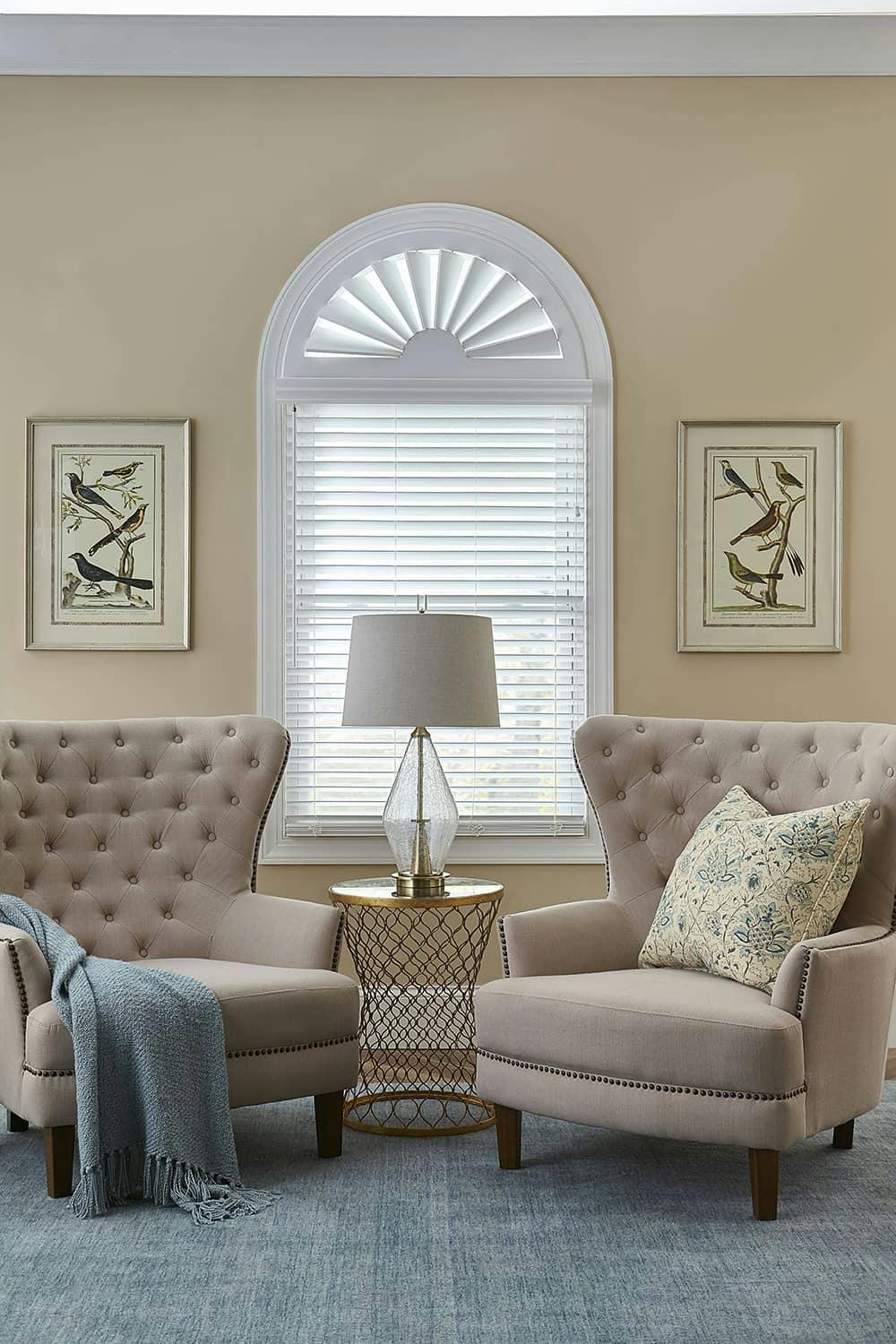 Faux Wood Blinds
Give windows a traditional look
PVC or composite material won't warp or fade like wood
Safe for high humidity spaces like kitchens and bathrooms
Can be tilted for adjustable light control
Learn More About Faux Wood Blinds:
Wood Blinds vs. Faux Wood Blinds
What are Faux Wood Blinds Made Of?
What are Embossed Faux Wood Blinds?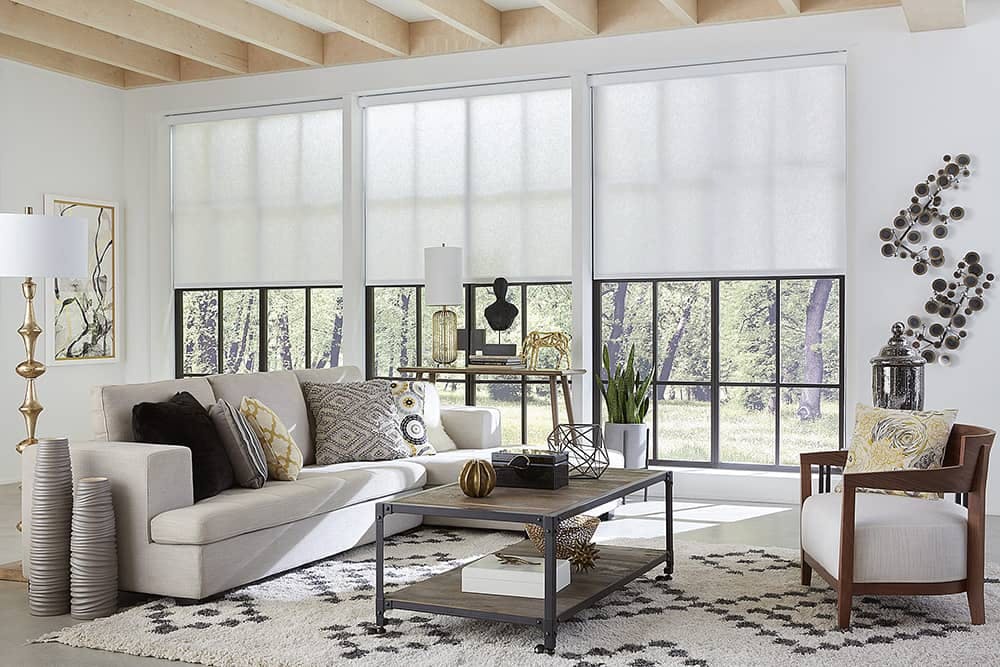 Roller/Solar Shades
Give windows a sleek look
Work well in all home styles - modern or traditional
Wide range of options from affordable to high-end
Available in many fabric options from blackout to sheer
Available with custom options like cordless lift and motorization
Shop Roller Shades and Solar Shades
Learn More About Roller and Solar Shades:
Neutral California Nursery with Striped Roller Shades
Modern, Organic Nursery Gets Nap-Friendly Blackout Shades
White Roller Shades for Modern Farmhouse Kitchen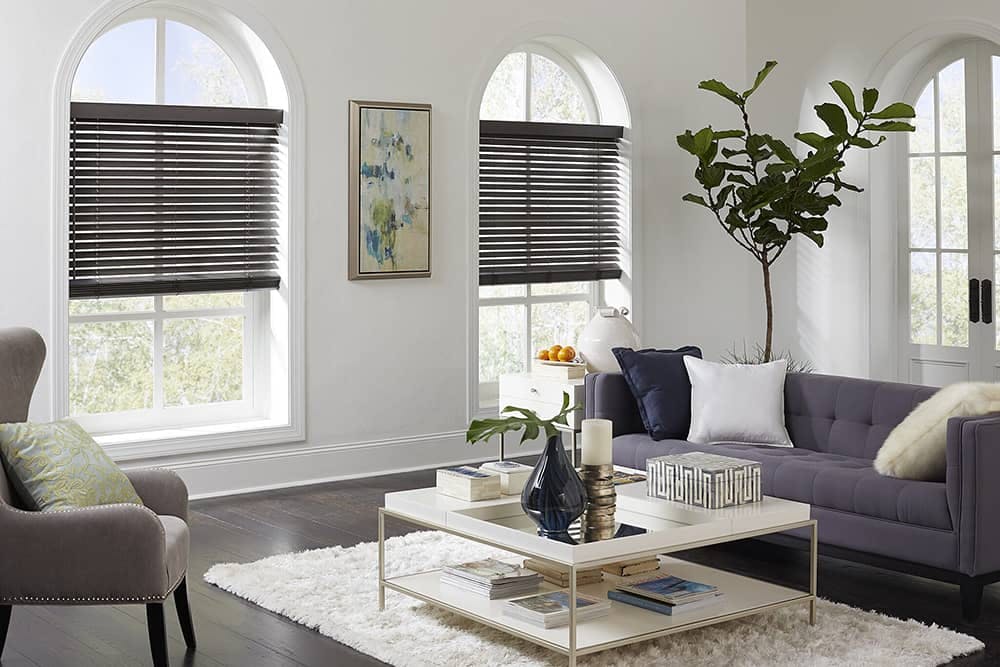 Wood Blinds
Traditional look is timeless and fits with all home styles
Can be tilted for adjustable light control Choose from a wide range of stain options for matching flooring, trim and furniture
Learn More About Wood Blinds:
Wood Blinds vs. Faux Wood Blinds
How to Brighten up a Dark Kitchen with White Wood Blinds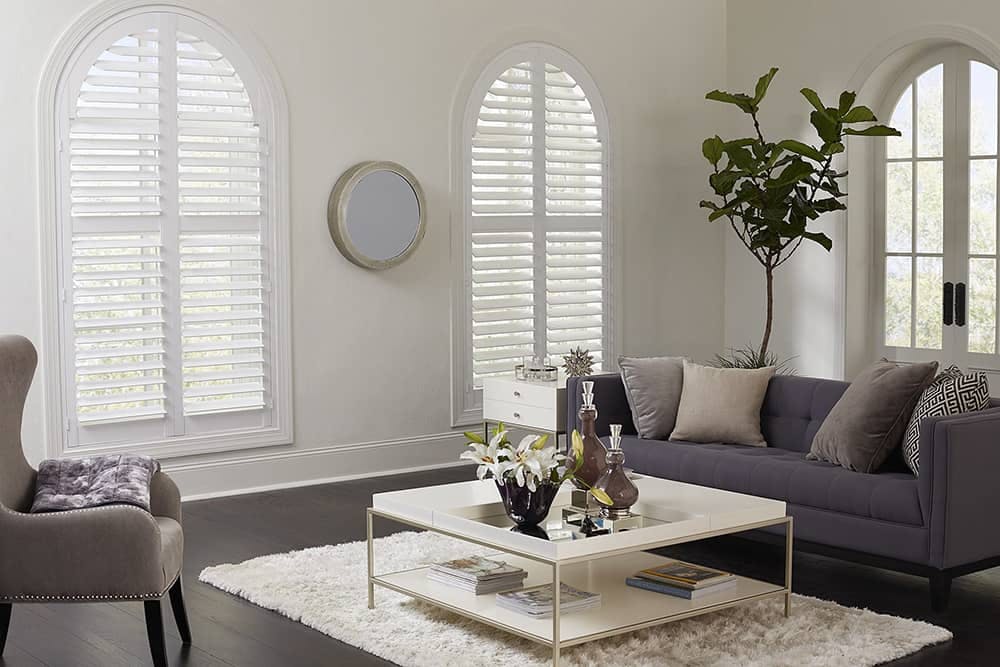 Shutters
Like fine furniture for your windows
Give windows a built-in look
The top choice for traditional style homes
Investment adds to your home's resale value
Allow for adjustable light control and complete privacy
Available in paints, stains, wood or faux wood
Learn More About Shutters:
White, Minimalist Home Gets a Sleek Finish with Shutters
4 Decisions to Make Before Ordering Shutters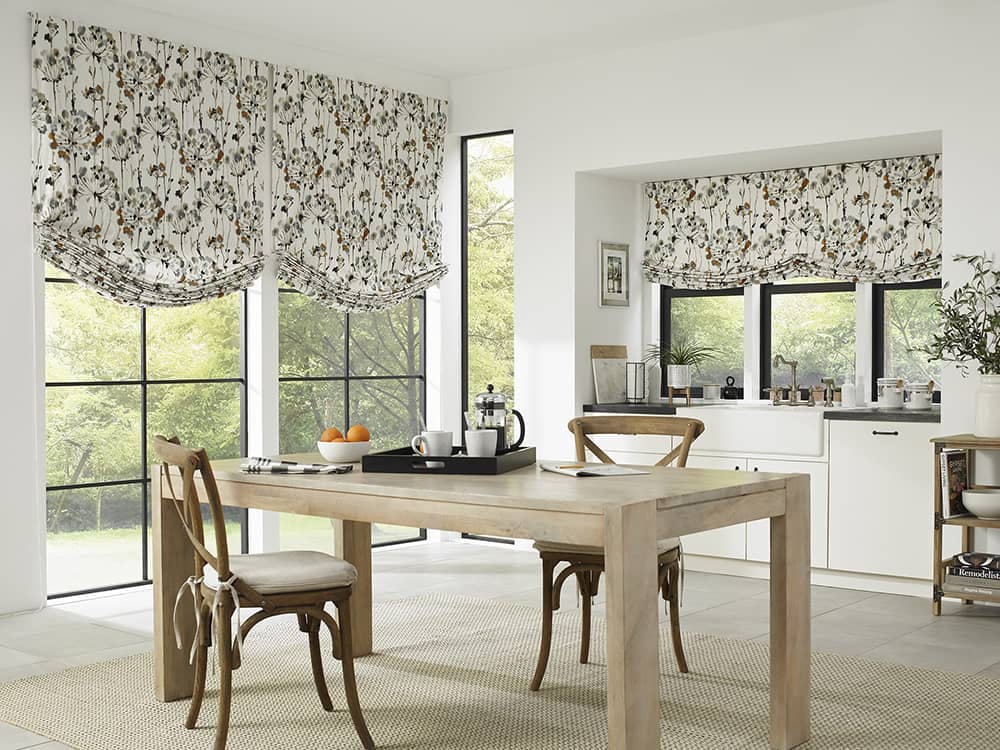 Roman Shades
100s of fabric choices to add color or pattern to your room
Folded fabric gives a soft look
Can be coordinated with draperies
Top choice for traditional and historic homes
Learn More About Roman Shades:
50+ New Roman Shade Fabrics Your Windows Have Been Waiting For
Vintage Inspired Home Makeover with Roman Shades
Blue and Gold Mid Century Kitchen gets Perfect Topper with Roman Shades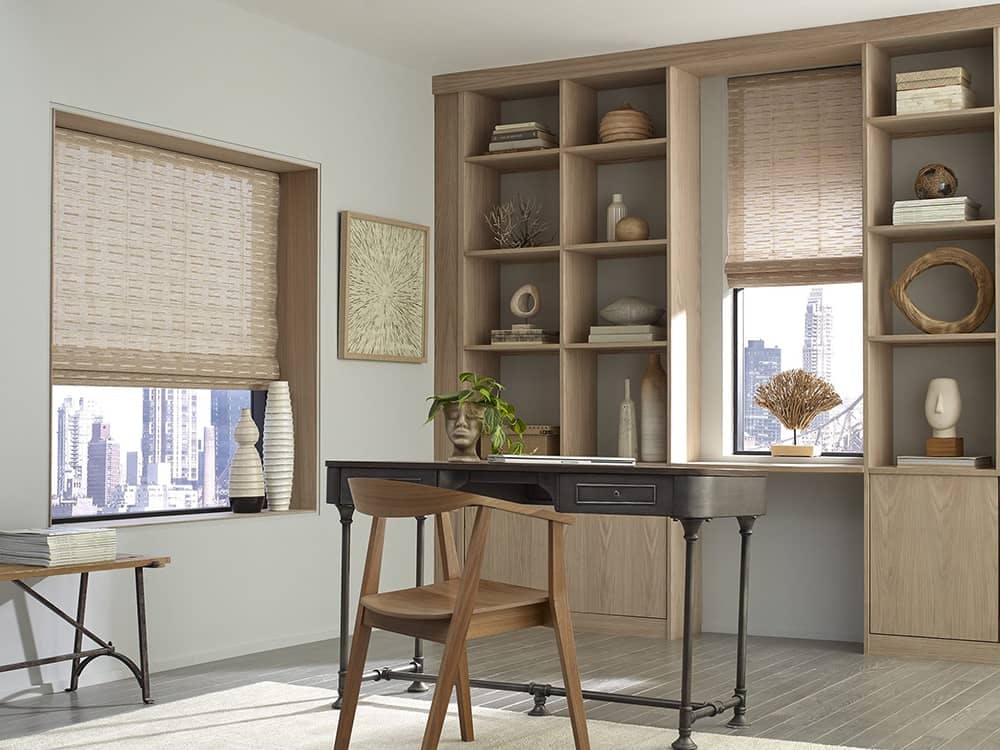 Woven Wood Shades
Bring in natural texture
Available 100s of fabrics from delicate weaves to chunky bamboo
Popular in modern farmhouse homes, eclectic boho and traditional southern architecture
Blackout liners available for extra light control
Learn More About Woven Wood Shades:
Guest Bedroom Gets Warm, Eclectic Feel with Woven Wood Shades
As Seen On Property Brothers: Bachelor Pad Gets a Spacious Look with Woven Wood Shades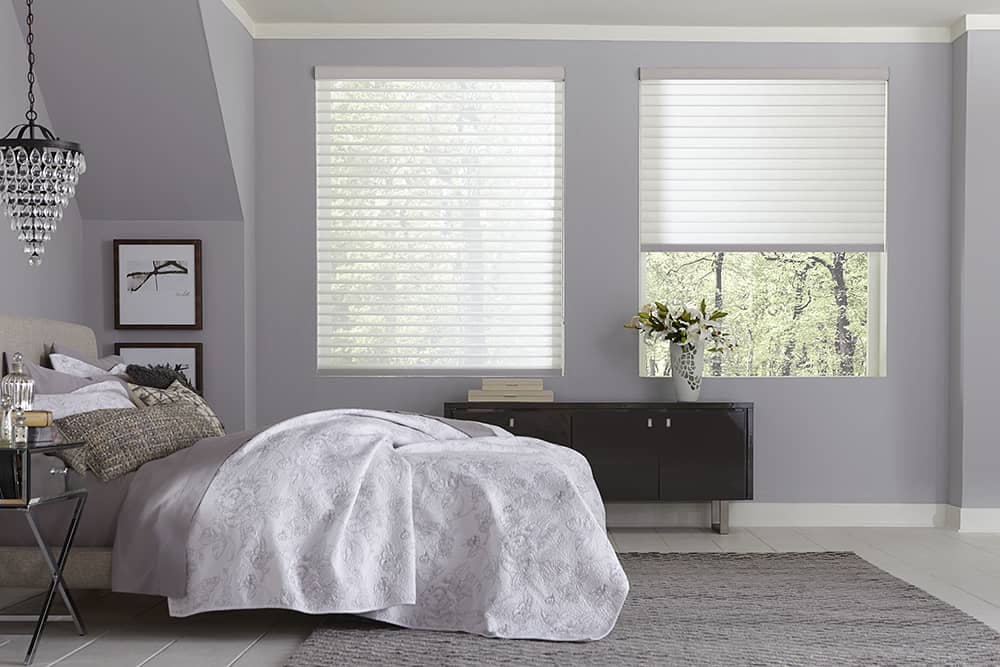 Sheer Shades
Blind/shade hybrid gives fabric softness and tilt-able light control
Sheer fabric gives windows some privacy even when open
unlike blinds, fabric can roll up completely for a clear view
Often seen in high-end homes for an elegant look
Work well with motorization and automation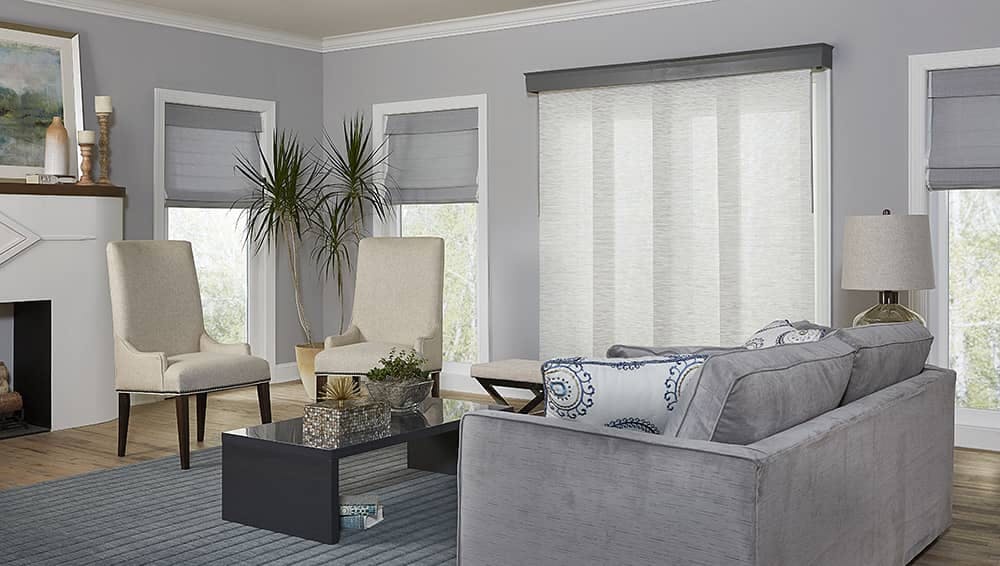 Vertical Blinds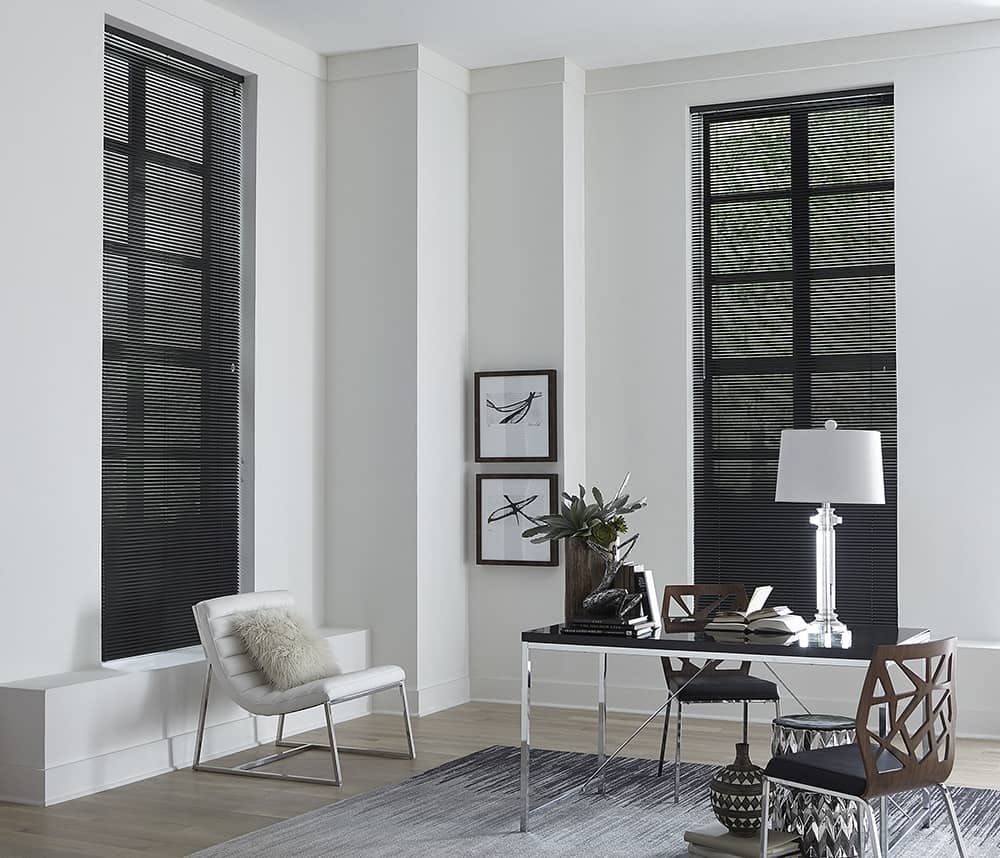 Mini Blinds
Affordable and durable
Slim slats can fit in shallow or narrow windows
Work well on doors
Can be tilted open and closed to adjust light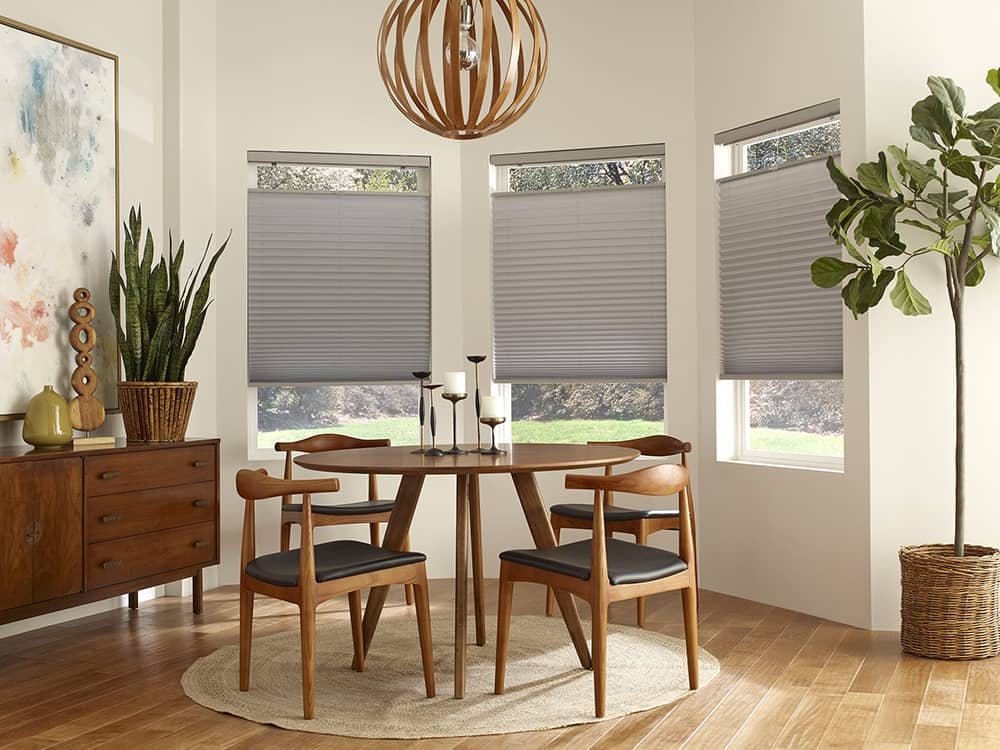 Pleated Shades
Available in 100s of fabrics - prints or solids
Crisp folds give windows a modern look
Collapse to a very small "stack" when raised for a clear view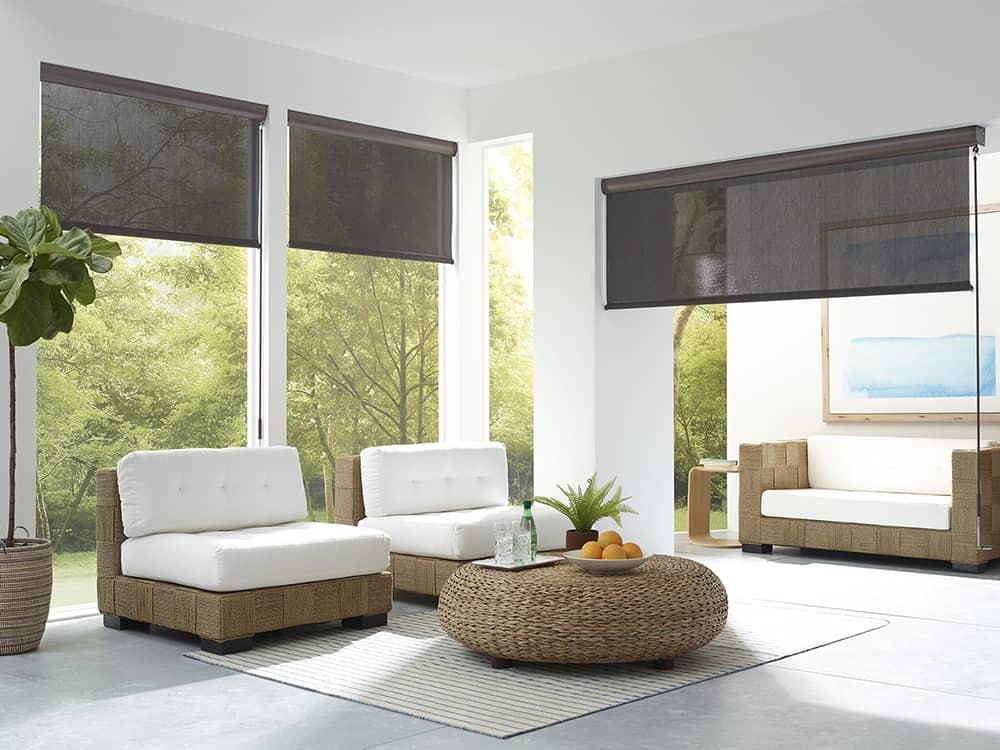 Exterior Shades
Heat blocking solar fabric provides shade for patios
Open weave still allows breezes to flow through
Durable hardware is rated for outdoor use
Need More Help Finding the Right Blinds for Where You Live?
Blinds.com Designers are available to guide you through the process and send fabric samples - all for free! Speak to a designer via live chat, email, or at 800-505-1905.