After renting for several years during what her family thought was a temporary move to California, fashion + lifestyle blogger Merrick, of Merrick's Art, decided to build the home of her family's dreams.
The family has moved in to their new home and are making it their own, but for months they've had absolutely zero window coverings and were ready to cover up.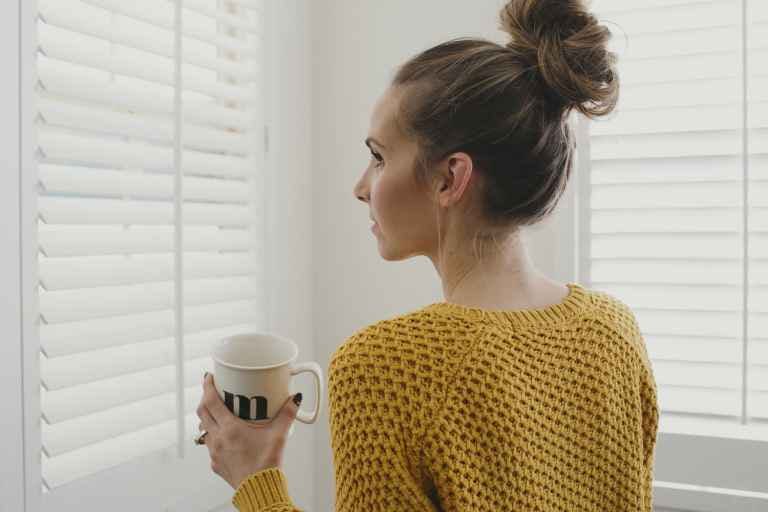 Just like in her fashion, Merrick's home has a minimalist, classic sensibility. She has kept her look sleek with all white walls and modern finishes.
Polished Window Shutters
Merrick loved the look of wood shutters, but wanted something easy enough for she and her husband to install on their own.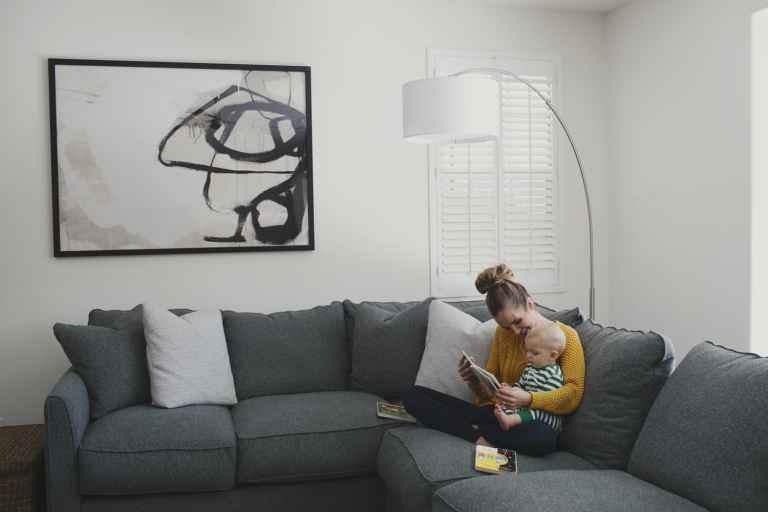 Blinds.com designer Danielle steered them towards the Simplicity Shutters which arrive fully assembled and only need a few screws to be secured to the window frame. She also and sent color samples so Merrick could choose the perfect finish to match her white trim and walls.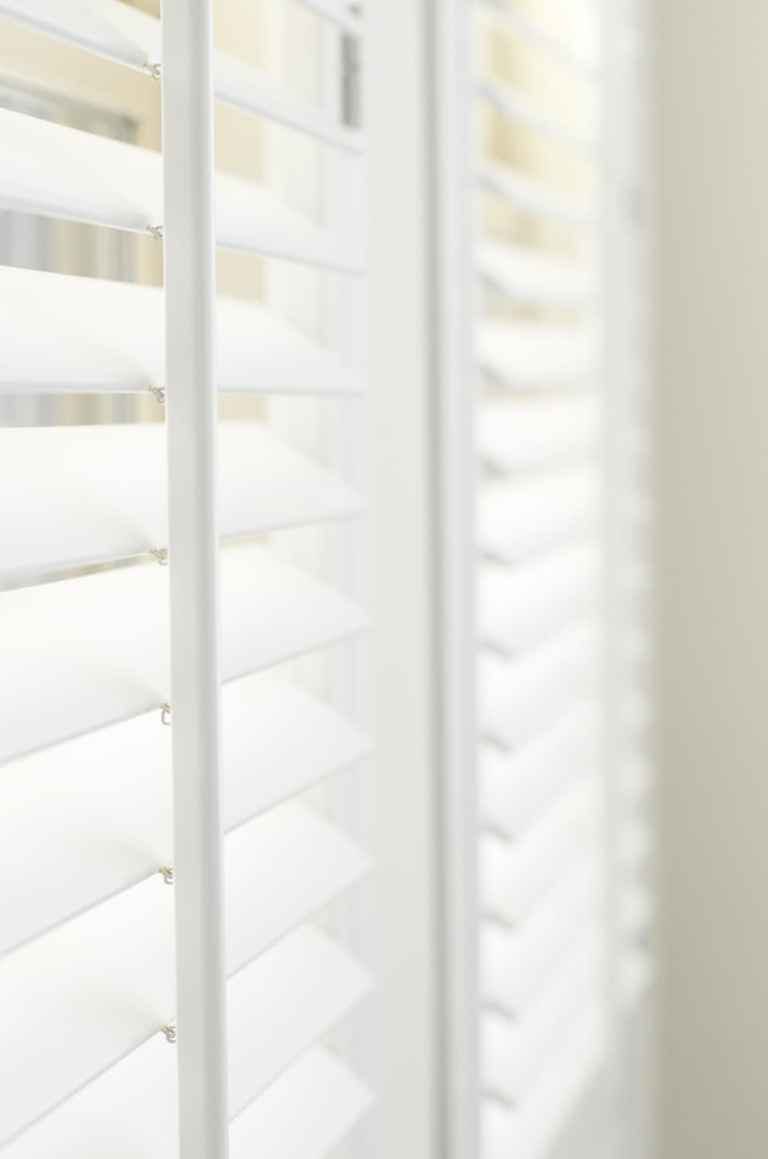 Simplicity Wood Shutters in Bright White give her rooms architectural grandeur, but don't distract from the home's clean look.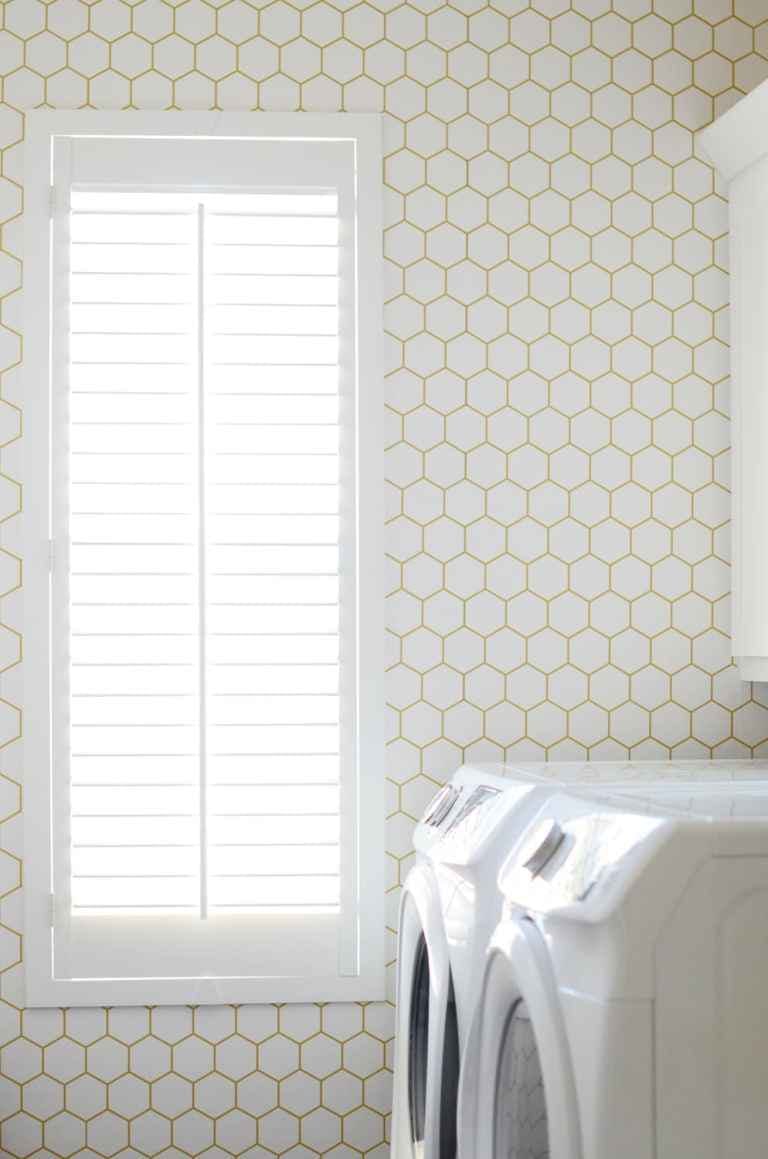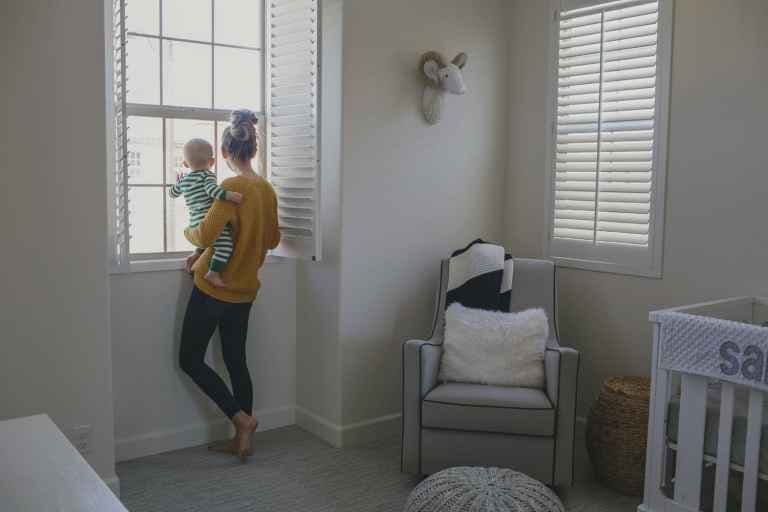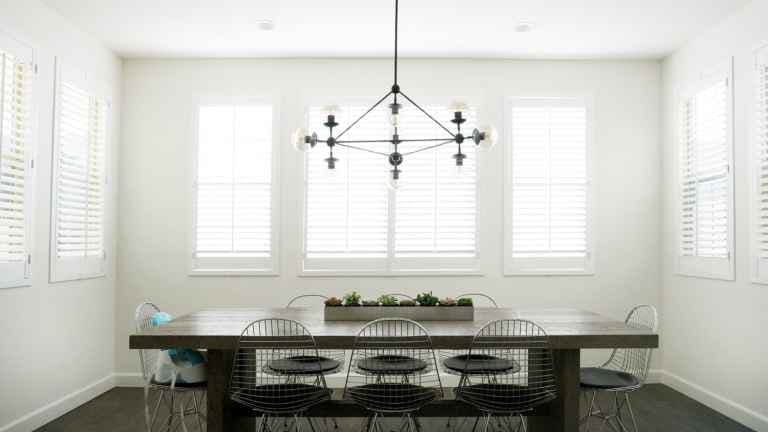 Watch how easy the install was, and see more of the finished space in this video.
Want More?
Read more about the ordering experience, see reveal photos, and get a special offer over at Merrick's Art.
Plus, follow @merricksart and @blindsdotcom so you don't miss her takeover of our account coming soon!
Steal this Look for Your Remodel
Are white shutters just the thing for you? Merrick gotSimplicity Wood Shutters in Bright White with an inside mount z-frame.
Shutters can be a bit tricky to order on your own, so if you need help, reach out to Merrick's fab Blinds.com Designer Danielle Sansone at 800-505-1905 x 6118.